Consider Juno, goddess of marriage and childbirth, antagonizing Aeneas as he tries to found Rome because she holds a grudge against the Trojans. Or Minerva, goddess of wisdom, challenging a boastful mortal woman to a weaving competition and ultimately turning her into a spider. With otherworldly powers and all-­too­-human personalities, the goddesses of ancient Rome were known in their time as "Divas." In tribute to them, this list celebrates the divas of the opera world: sopranos with otherworldly voices and all­-too-­human egos.
10) Kathleen Battle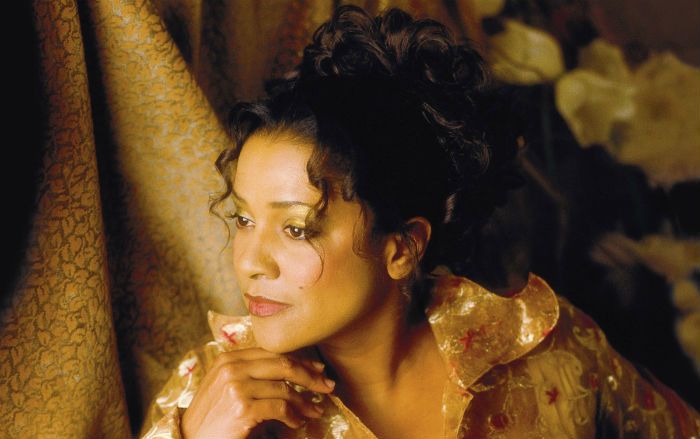 Kathleen Battle's reputation as a friendly up and comer deteriorated as quickly as her fame grew. She became the poster child for divas behaving badly. Once an established star, Battle refused to stay in the same hotel as the rest of her company and insisted on having her own car during travel. She even allegedly called her manager from the back seat of a limo to have the air conditioning turned down. During one production at the Metropolitan Opera, Battle was horrified to find another singer occupying the principal soprano's dressing room. Unwilling to wait for administration to sort the situation out, Battle took matters into her own hands ­- picking up the other singer's belongings and tossing them into the hallway. She also terrorized the wardrobe department, ordering them to bring her food and drink and berating them upon completion of these demeaning duties. In the final performance of this show, Battle received some karma for her gratuitous abuse of power. She stepped on stage to perform a moving aria, waiting for a spotlight that never came. Humiliatingly, Battle was forced to sing in the dark. As it turned out, the master electrician (in charge of on stage lighting) was married to the wardrobe mistress. (Source: Molto Agitato by Johanna Fiedler)
9) Joan Sutherland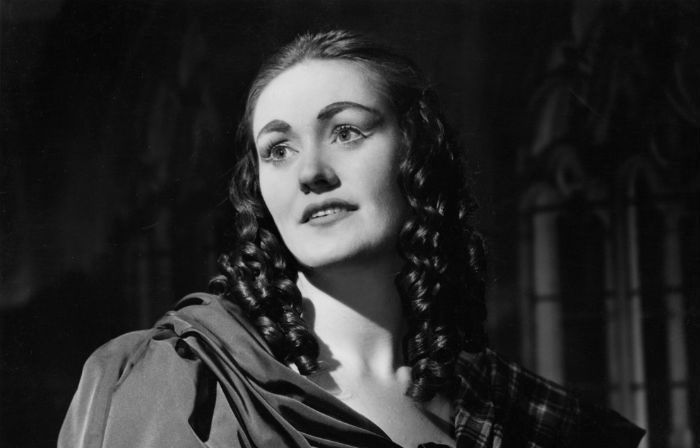 Joan Sutherland seems an unlikely addition to this list at first glance. She did not spend much time in the public eye (preferring to be at home with her needlework) and she got on well with her fellow singers (even sharing her needlework prowess with Marilyn Horne, another list-­worthy diva). But don't be fooled: a quiet diva is still a diva. At a Kennedy Center concert, when a patron stood up in between numbers to challenge the singer's practice of using a book instead of memorizing the lyrics, Sutherland simply stated, "I have no memory. Either I have a book or I don't sing." On another occasion,after a triumphant performance in Chicago, a banquet was held in Sutherland's honour. The grand lady entered to trumpet fanfare, making the most token of appearances before declaring, "I'm tired -­ I want to go home."
On at least two occasions, Sutherland had a disagreement with a conductor that could not be resolved. In the first case, Sutherland walked off the production and never sang for the man again. In the second, the conductor was replaced. Sutherland's unique pre-performance ritual alone would secure her spot on this list because she doesn't have one. What mere mortal can sing like this without a warm-­up? (Source: Divas by Winthrop Sargeant)
8) Geraldine Farrar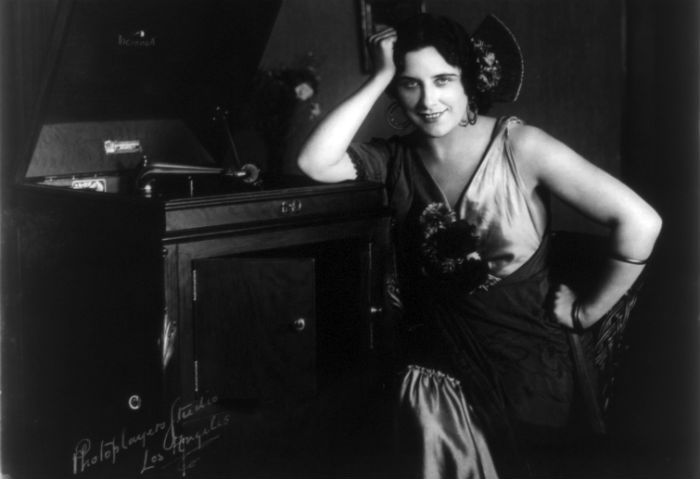 Geraldine Farrar was virtually unknown when she debuted at the Met in 1906. By 1908, however, she was its "Queen Bee." Several changes were made to her contract in deference to this title, the final one being unprecedented: Farrar would be given her own private dressing room to which she alone would possess a key. A year later, in a famous dispute with her conductor, Arturo Toscanini, Farrar stated, "Maestro, you must conduct as I sing, for I am the star." Toscanini retorted, "The stars are in the heaven." To which Farrar reportedly said, "But the public pays to see my face, not your back." This fiery relationship developed into a seven­-year love affair. When Farrar gave Toscanini the ultimatum of divorcing his wife or ending their relationship, Toscanini found it impossible to leave his marriage but equally impossible to continue seeing Farrar at the Met on a strictly professional basis. He had to leave New York altogether.
In 1915, Farrar agreed to star in three motion pictures. This was a risky move at the time as cinema was considered entertainment, not art, and a low form of entertainment at that. Instead of vulgarizing Farrar, her films elevated the status of cinema. By 1920, Farrar's star shone brighter than ever; she was a bonafide idol with a congregation of devotees. Journalist W. J. Henderson wrote, "What is a gerryflapper? Simply a girl about the flapper age who has created in her own half­-baked mind a goddess which she names Geraldine Farrar." (Source: Geraldine Farrar: Opera's Charismatic Innovator by Elizabeth Nash)
7) Marilyn Horne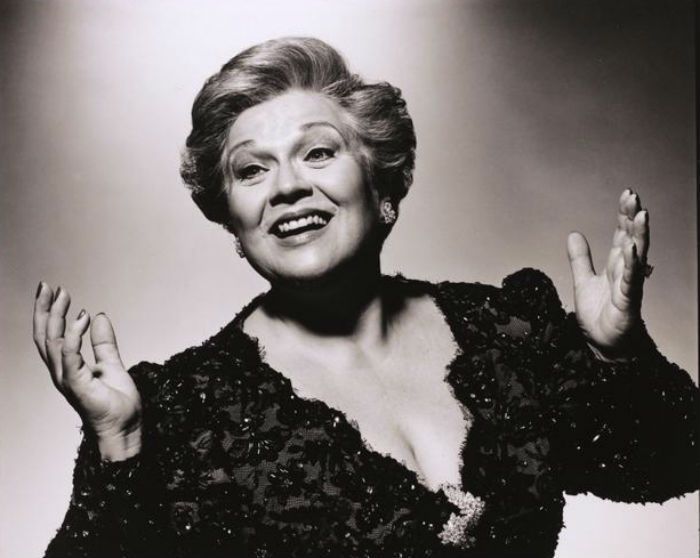 Marilyn Horne, in her own words, is "more apt to swear than cry." On stage, this vivacious woman dazzled audiences with her vocal ability (though occasionally being critiqued as a show-­off). Off stage, she delights in doing impersonations of fellow musicians. Elisabeth Schwarzkopf, Louis Armstrong, and Joan Sutherland are just a few of the targets of her mimicry. At home, the glamorous Marilyn Horne is known simply as Jackie Lewis. "Jackie" is the nickname her older brother gave her when she was a baby because he wanted her to be a boy. "Lewis" is from her marriage to Henry Lewis, a man who also possessed great musical talent. When they were wed in 1960, however, the fact he did not also possess her skin colour was deemed notable. Horne's mother refused to attend the ceremony and dire prophecies were made about the soprano's budding career. Within weeks of the union, mother and daughter reconciled and, well, Horne's career speaks for itself.
On Feb. 21, 1961, Horne debuted in New York alongside her friend and idol, Sutherland. When their review appeared in the Times, Horne told her husband, "Don't read the whole thing. Just the part about me." Unfortunately, Sutherland's performance completely eclipsed all other singers that night. Not a word was written about Horne. Were there tears or curses at this snub? In Henry Lewis' words, "Mademoiselle Horne never cries. But Jackie Lewis sometimes does."
(Source: Divas by Winthrop Sargeant)
6) Leontyne Price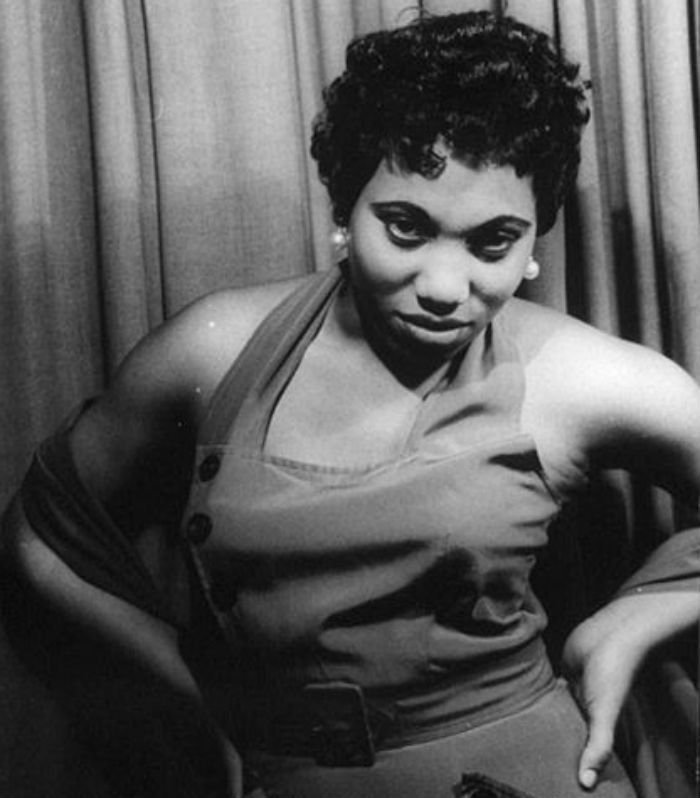 Leontyne Price debuted at the Metropolitan Opera in 1961 to great acclaim with five lead roles in one season. Though Price was not the first black opera singer (Marian Anderson sang at the Met in 1955), she was the first to star in a televised opera, NBC's Tosca. White women had been playing the Ethiopian princess in Aida for decades, yet it was still controversial to cast a black woman in the role of a Florentine singer -­ until people heard her sing. Price soon became the highest paid soprano at opera houses around the globe. Price never allowed her personal success to stand as representative of a greater change in race relations: "I have been pointed at as a solution to things that have not even begun to be solved because pointing at token blacks eases the conscience of millions and I think this is dreadfully wrong." Encountering racism throughout her career, Price parried its blows with a unique combination of grace, strength, and humour.
Before becoming an international superstar, Price agreed to play Aida for the San Francisco Opera. A costume designer telephoned her to discuss the colour of her wardrobe. The designer suggested dark blue or brown but Price wanted brighter colours. The designer protested, pointing out that these clothes would have to be washed twice to clean off all thedark body make­-up she would have to wear in performance. Not a problem, Price informed the woman, "I've got that dark body make-­up built in." (Source: Divas by Winthrop Sargeant)