5) Beverly Sills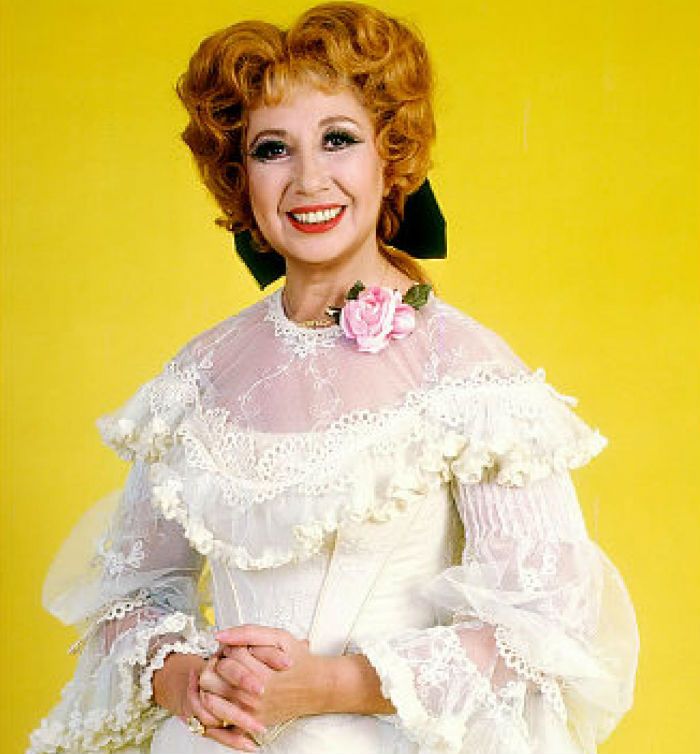 Beverly Sills, nicknamed "Bubbles" for her effervescent personality, was called upon to replace the pregnant Renata Scotto at La Scala in 1969. Though well known in the United States, this performance would mark Sills' debut in the famed Italian opera house. When Sills arrived for rehearsal, she requested a wardrobe alteration: the gold costume created for Scotto did not suited her fiery red hair. The wardrobe mistress agreed to make a silver costume for Sills. Yet, every subsequent rehearsal, the cursed gold costume was brought out. Every time, Sills repeated her request. Every time, the wardrobe mistress promised her a new costume. Finally, Bubbles lost patience. Seizing a pair of scissors, Sills chopped up the gold costume in front of the wardrobe mistress while the chorus applauded. Sills enjoyed a triumphant debut at La Scala, resplendent in her new silver gown. Sills' bright smile and candid perspective played well on camera. She helped expose new audiences to opera with numerous televised appearances. Sills relished her celebrity and adored her fans. An avid letter-­writer, Sills answered all her own fan mail and even penned this delightfully unfiltered epistle to a close friend:
I'm a queen
I'm a queen
I'm a goddamn queen
I swear to God
4 body guards (it's a big body) and presents and presidential suites and chauffeurs
and limousines and banquets and parties and maids and secretaries and hairdressers.
Goodbye forever, it is all too much.
(Source: Divas by Winthrop Sargeant)
4) Maria Jeritza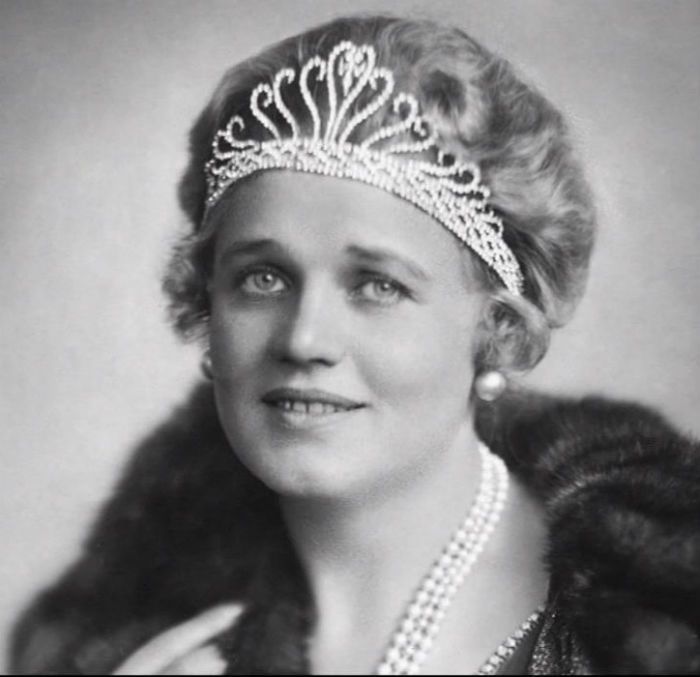 Maria Jeritza did not conform to the stereotypical caricature of an opera singer. A blonde beauty with an entrancing figure, her third husband is said to have remained a bachelor for 38 years after first seeing her perform in 1910, refusing to marry until he could marry her. Over her career, Jeritza amassed a significant jewelry collection from her many admirers and pitied the way sopranos of the latter half of the century were praised: "Flowers! If they had tried to give me only flowers, I would have spit in their faces."
Notorious for her altercations with fellow singers, one night it was Jeritza who nearly had spit in her face when mezzo­soprano Maria Olszewska, fed up with the giggles and whispers coming from the wings during her performance in Die Walküre, walked over andspat at the offending parties. Though aiming for Jeritza, Olszewska hit the artist standing beside her. Jeritza was allegedly not so lucky with tenor Beniamino Gigli, however. He kicked her in the shins while they were arguing over who would get priority during a curtain call at the Met.
An intuitive actress on stage, Jeritza inspired the tradition of singing Tosca's "Vissi d'arte" while prostrate on the floor. During rehearsal one day, she suddenly dropped to the ground and started singing the aria face­-down. Giacomo Puccini himself praised Jeritza's choice, claiming the inspiration was "from God." In reality, it can more honestly be attributed to gravity. Jeritza didn't fall on purpose. She slipped. Only a true diva can turn an accident into an act of God. (Source: The New York Times)
3) Birgit Nilsson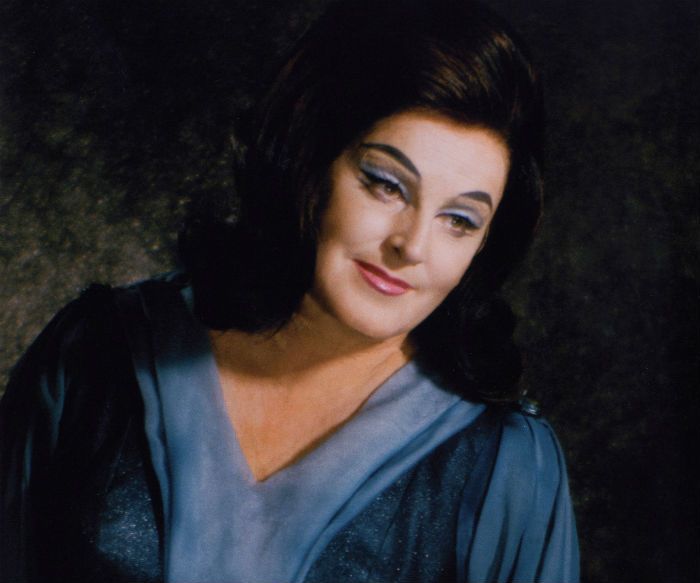 Birgit Nilsson, widely considered the greatest Wagnerian soprano of her time, was essentially self-­taught and famously self-­managed. This was due in part to necessity. Nilsson was the type of person who liked total autonomy. In her own words, "I am too independable to have a manager. Besides, I don't like being put on and taken off planes like luggage."
Awarded a scholarship for the Royal School of Music in Stockholm, Nilsson quickly decided she did not care for her vocal teacher (convinced the woman was trying to ruin her voice) and was allowed to drop the classes for independent study. Throughout her career, Nilsson eschewed use of a vocal coach and preferred to learn new roles by herself.
Like Leontyne Price, Nilsson demanded top rates at every opera house in which she performed. She kept a little black book containing her schedule, which listed performances as far as three years in advance. Nilsson never missed an engagement but, having a weakness for Persian rugs, she was once late to a performance at the Vienna Opera after lingering too
long in the city's auction house.
Nilsson gained a reputation in Italy as "la voce di vendetta," or "the revenge voice," for her tendency to outdo any singer foolish enough to challenge her in performance. Franco Corelli made this mistake one night, holding a high C longer than Nilsson during Turandot's "In questa reggia." The following night, Corelli found himself out of breath well before Nilsson relinquished her hold on the note. This competitiveness extended to compliments as well.
When conductor Karl Böhm told Nilsson, "You are the greatest Brünnhilde I have heard in forty years," instead of accepting the compliment, Nilsson snapped back: "And who did you hear forty years ago? (Source: Divas by Winthrop Sargeant)
2 & 1) Maria Callas and Renata Tebaldi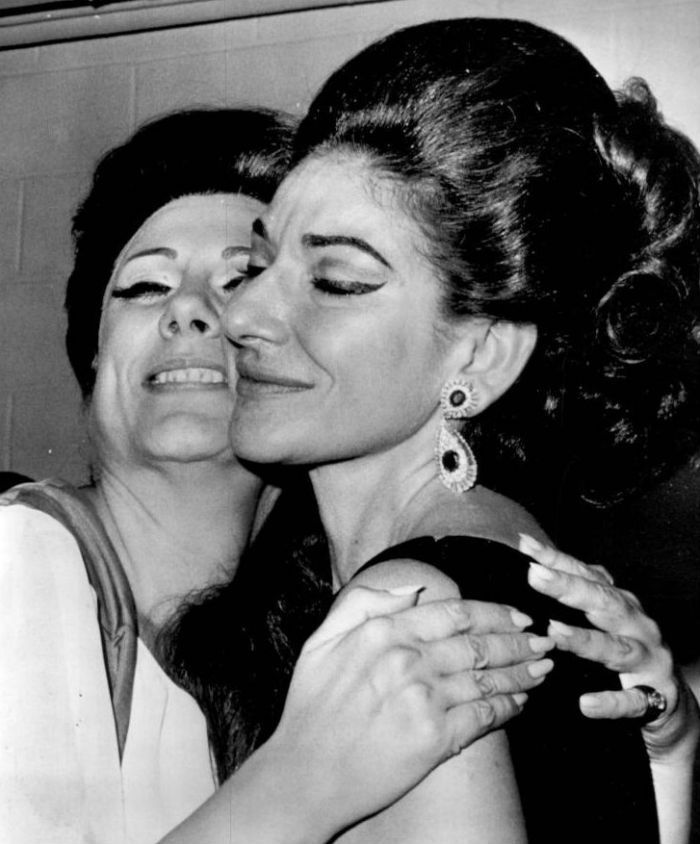 Maria Callas and Renata Tebaldi share the top spots because they simply cannot be separated. In the time since their heated rivalry in the 1950s, Tebaldi has not attracted the same biographical attention as the more tragic figure of Callas. However, you still cannot read of one without encountering the other. No other diva in the century had such a wildly different yet equally talented fellow diva waiting in the wings. They pushed each other to the top.
At first, Tebaldi had the edge. Arturo Toscanini selected her to re­-open La Scala after the war. Callas occasionally filled in when Tebaldi was sick but soon demanded her own contract. In 1951, the rivalry solidified in Callas' mind because Tebaldi gave two encores at a shared Rio concert without her agreement.
La Scala became a battleground in the 1952­-1953 season. Callas would sing for the first half of the season and Tebaldi for the second. Each soprano had a vocal fan base ­- ready with cheers for their chosen diva and hisses for the other. Eventually, Callas gained ground.
She started appearing at Tebaldi's performances and showing enthusiastic support, secure in the knowledge that her own performances had garnered ecstatic reviews. Tebaldi never attended Callas' shows. In 1955, Tebaldi left La Scala to her triumphant rival.
Gossip fueled the fire of this conflict more than either singer, but there were a few choice comments attributed to each. Tebaldi, responding to Callas' claim that she had no backbone, said Callas had no heart. Callas, asked to comment on the rivalry, allegedly described comparing her voice to Tebaldi's "like comparing champagne to Coca­-Cola." As the years wore on, Callas became a fixture in the press as a scandal­-plagued celebrity while Tebaldi stayed under the radar. By 1958, Callas was falling out of favour with the major opera houses -­ including La Scala. Tebaldi stepped into the spotlight with another statement, recorded by the Italian magazine, Oggi. Instead of relishing in Callas' misfortune, the luminous Tebaldi declared: "I shall not sing at La Scala if Maria Callas does not sing in the same season." (Source: Maria Callas: A Tribute by Pierre Jean Remy)
I leave it to the reader: can you put one ­- Tebaldi's "voice of an angel" or Callas' "La
Divina" -­ above the other? Whatever you decide, be sure to thank heaven for both.
And let Beyonce know she can bow down.