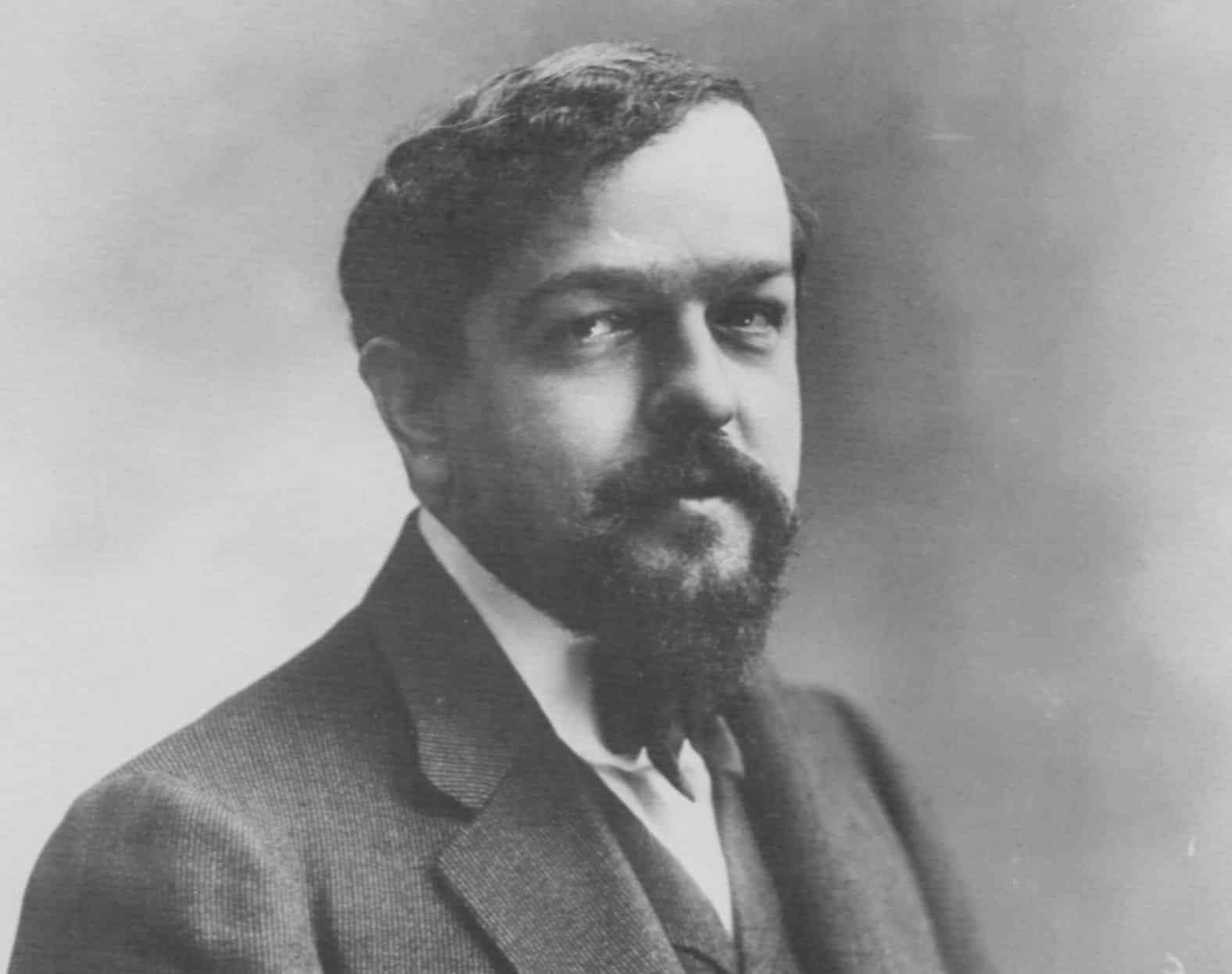 Claude Debussy was almost certainly one of the most important and influential composers of the 20th Century. He arrived at a time in musical history that was one of great change and some might say uncertainty. Debussy was born on the outskirts of Paris, in 1862, with his life spanning some of the most fascinating developments in music.
For many Debussy is the Father of the 'Impressionist' movement and by the tender age of ten, he was admitted to study music at the Paris Conservatoire. This alone gives a strong indication of the immense potential Debussy possessed and pointed the way to the glittering future Debussy would enjoy.
Characteristics of Claude Debussy Music
Truly trying to express the complete range of characteristics of Debussy's music in words, is a little like trying to hold a litre of water in your hands. It works to an extent, but such is the beauty, innovation, and color of Debussy's music, that to fully experience it you have just to listen.
The Impressionist movement in 20th Century music heralded a move away from the extremes of the earlier Romantic period with its gigantic musical forms, intense chromaticism, vast orchestras, and choirs, and unbridles passions. Impressionism centered its attention on that of the very moment in which you find yourself, taking just a breath to absorb the wonders that circulate about you.
Pioneered by the painter Claude Monet impressionism in the fine art world focused on light, color, and the subtly changing patterns of nature. Rather than working in the isolation of a quiet studio Impressionist artists would paint whilst embedded in a natural environment, working quickly to capture the scene.
I have included this brief description of Impressionism in the Art world as it succinctly outlines the characteristics of Debussy's music too. His scores are full of small, gently moving patterns, flickers and changes of light dart around his music with the dexterity and grace of a kingfisher. There is a fluidity to Debussy's music that would have seemed out of place at the height of the Romantic period, with so many huge orchestral scores weighed down by the sheer scale of their ambitions. Like a river inflow or the quiet passing of twilight into the evening, Debussy's music evokes the very essence of the moment with great precision, passion, and instrumentation.
Debussy was a first-class pianist and it stands to reason that a substantial part of his oeuvre would include pieces for this instrument. What you will not find in Debussy's music are the traditional 'sonatas' or 'concertos' that were more commonplace throughout the Classical and Romantic periods of music. Instead what you will discover is a wealth of compositions that are amusing, vibrant, distinctive, and gorgeously colorful. They are often poetic which aligns with Debussy's love of contemporary French poets Verlaine and Mallarmé.
One set of compositions Debussy titled 'Suite Bergamasque' (1890-1905), included a piece 'Clair De Lune' that has become one of the most enduringly popular works for piano written by Debussy.
The 'suite' looks back to the music of the Baroque (clearly heard in the final movement titled 'Passepied'), whilst adopting a distinctly 20th-century approach to melody, harmony, and structure.
In Suite Bergamasque, we hear the characteristic humor, lyricism, and elegance that Debussy manages eloquently in his music. It is stylish without being arrogant and evocative without being overly demanding.
For me, Debussy's set of 'Préludes' (Book 1; 1909-1910 and Book 2; 1912-1913), are amongst his finest pieces for solo piano. This is because of the sheer variety that so ably demonstrates Debussy's mastery of his musical language as well as how to exploit the inherent nature of the piano to his advantage.
The 'Préludes' come in two books composed over a four-year period in which, it seems to me, that Debussy was at the height of his powers. The two books contain a generous variety of pieces from character pieces like 'Général Lavine', styled as a kind of 'cake-walk' through to the delicately expressive 'Voiles'. Each of the 'Préludes' transports you to a definitive moment and experience full of wonders delivered with measured style and poise.
Debussy was a gifted orchestrator whose facility for fashioning texturally rich scores that conjure exotic images is almost unparalleled. To my mind, only Maurice Ravel, a contemporary of Debussy's, comes anywhere close to Debussy's characteristic use of the orchestra. Several orchestral works showcase the stunning sonorities that Debussy can craft from an orchestra. Already in 1894, Debussy showed the world the musical direction he saw as a way out of the excess of Romanticism in his symphonic work, 'Prélude L'apres-midi d'un Faune'.
'La Mer' that followed in (1903-1905), is a stunning piece of Impressionistic writing. The composition was a reaction against the establishment who rallied in support of Wagner and the great German tradition. Debussy abandoned 'classical' symphonic models in this piece, instead of looking forward to what he felt maybe away into the future. La Mer is in three sections, each as beautiful and carefully crafted as the next. The changing face of the sea is felt throughout as the orchestral textures shift seamlessly from one to the next. Debussy's approach to harmony sparked harsh words from many a critic, but Debussy had established his musical language that would last way beyond the opinions of critics.
'Jeux' (1913), was one of the last orchestral works Debussy completed following a mixed reception for his 'Images' (1905-1912).
In 'Images', we find Debussy at full strength and making innovative use of English folk music ('The Keel Row' tune), in the opening section titled 'Gigues'.
https://www.youtube.com/watch?v=iEuthJdqVLQ
The second 'Image' draws inspiration from Spain with the title 'Iberia'.
This is in three mesmerizing parts each one loaded with the sights, sounds, and smells of this region. In the final 'Image' ('Round Dances of Spring'), Debussy pushes all the musical boundaries available using the folk tune as a basis but stretching the melodies, adding deep, colorful, and unexpected harmonic progression.
For many people, 'Jeux', composed as a ballet, pales in comparison to 'Images', but for me 'Jeux' has every characteristic twist and turn that one comes to admire and listen for in Debussy's music. Debussy uses motivic blocks of sound to create his score that often rapidly changes time-signature. It is mercurial in spirit, vibrant, and devastatingly innovative. As a ballet, it has not always been successful, but as an orchestral piece magnificent.