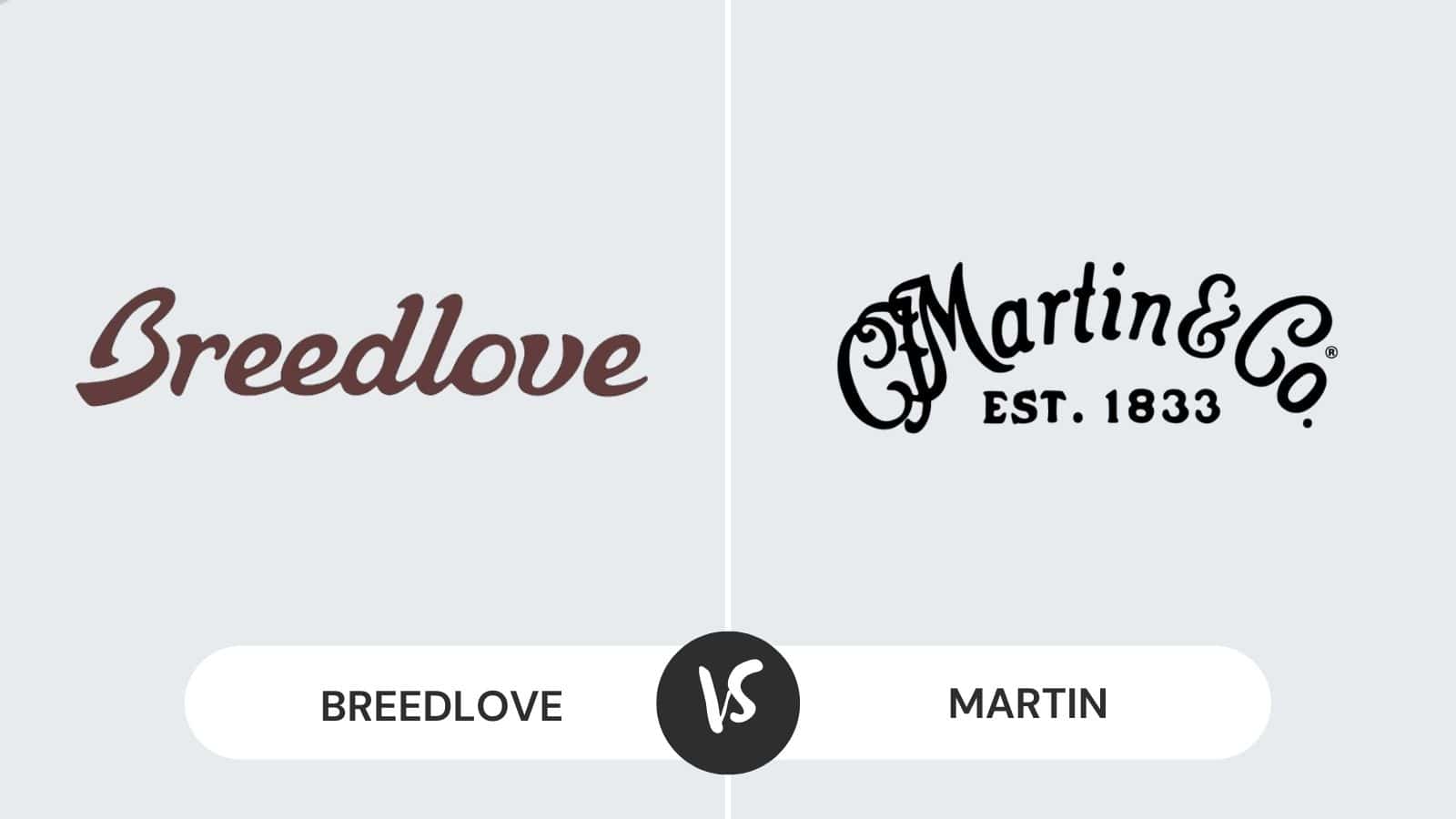 Without an iota of doubt, the guitar is one of the most popular musical instruments in the world. Its affordability, accessibility, and versatility make it the king of all instruments.
Its compact size allows for easy portability, making it an ideal travel companion. What's even better? Playing guitar has shown various health benefits as it improves your memory and concentration.
As more and more people started playing guitars, many companies rose to prominence. However, not every brand could retain its spot in the industry.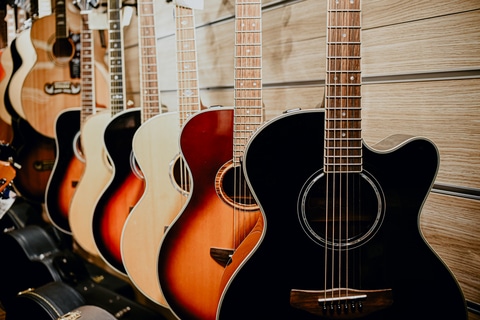 Breedlove and Martin are two of the most popular companies when it comes to guitars. Both these companies manufacture a variety of instruments that many famous artists have used.
So, if you are looking to purchase your first guitar, you'd probably want to go with the best brand. But how do you know which brand is right for you?
In this article, we will be comparing Breedlove and Martin guitars in detail. Read on to find the differences between these two companies. Let's delve deeper without any further ado!
Breedlove vs Martin Guitar Comparison
Below is a detailed comparison between Breedlove and Martin guitars.
| Features | Breedlove | Martin |
| --- | --- | --- |
| Price | High | Moderate |
| Custom guitars | Yes | Yes |
| Material | Myrtle | Rosewood and mahogany |
| Tone | Bright | Bright |
Breedlove Guitars
Starting with the Breedlove guitars, it is a renowned brand that designs mandolins, acoustic, and acoustic bass guitars. The company originated in Oregon, USA, in 1990 and has thousands of happy customers all over the world.
Let's discuss their construction and performance in detail.
Construction
The thing that sets the Breedlove guitars apart from the other companies is their excellent construction.
These guitars are made of myrtle, a unique tonewood that combines the tonal characteristics of mahogany, maple, and rosewood. This tonewood is rarely used in guitars as it is relevantly costly and was introduced by Breedlove guitars.
The pinless bridge is another distinctive feature of Breedlove guitars. It adds to the beauty of your guitar while improving its playability. In addition to that, it is seen that replacing the strings is easier with this bridge.
The fretboard of the Breedlove guitars is made of African ebony, which is a preferred material for building fretboards for acoustic guitars. It is harder than most materials, so you can expect the fretboard to last several years.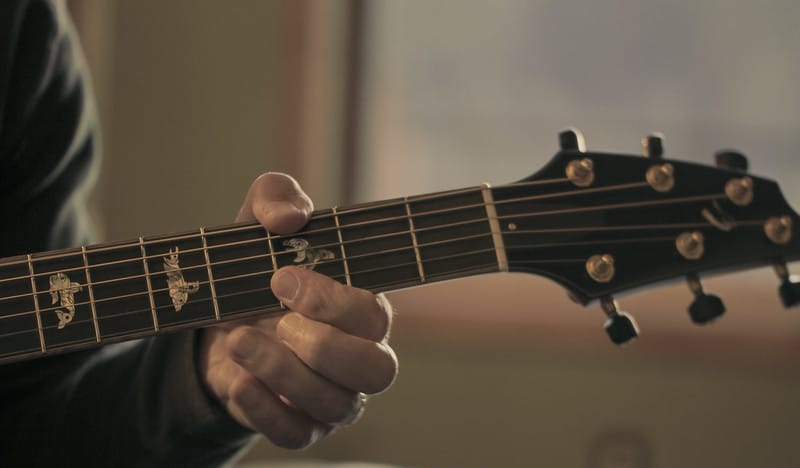 Of course, the fretboard is the main component of a guitar, and it must have solid construction for the optimal playing potential of your guitar. That's exactly what you get in Breedlove guitars.
Most Breedlove guitars feature a special binding for extra durability. It comes in handy as it protects the edges of these guitars from scratches. With this binding, you won't have to worry about your guitar while performing.
Performance
When it comes to tonal quality, Breedlove guitars have raised the bar and set a new standard in tone and sustainability. They have a strong mid-range and high ends, and their myrtle construction gives them great clarity and note separation.
Overall, they have relatively brighter tones that we all love. However, the tone depends on the construction of each guitar.
So, you may also find a guitar with a warmer tone. Apart from that, the Breedlove guitars also feature a special sound optimization to eliminate consistency.
They come in many shapes and have eye-catching designs, thanks to the premium gloss finish. If you are seeking an attractive-looking guitar, you'd certainly love the Breedlove guitars collection.
Breedlove guitars also has a Discovery S series that is quite popular among beginners. These guitars are designed meticulously to help beginners play them easily.
Their thin necks, narrow nut width, and radius fretboard make them easy to hold. This also makes them quite lightweight, and you can carry them wherever you want. Of course, beginners are all for it.
The thing with the Breedlove guitars is that it doesn't just manufacture the guitars and hope they sound well.
Every guitar at Breedlove guitars is tested and thoroughly inspected throughout the build process to make sure they achieve their full tonal potential. And yes, all guitars are hand-made. It does consume a lot of time, but it guarantees optimal playability.
Another cool thing about the Breedlove guitars is that they come with a special gig bag that makes carrying them a lot easier. Just strap the guitar onto your back, and you are good to go!
Breedlove guitars understands that music is a personal choice. So, it also manufactures custom-made guitars to suit every player's needs. However, a custom-made guitar will cost you more than a ready-made guitar.
With that out of the way, one thing that may offend you is that electric guitars are not available at Breedlove guitars. The company only sells acoustic and bass acoustic guitars.
Therefore, you will have to look elsewhere if you are into electric guitars.
Martin Guitars
Next, we have Martin guitars. Martin needs no introduction in the music industry. The company was established in 1833 and is surely among the pioneers of the industry.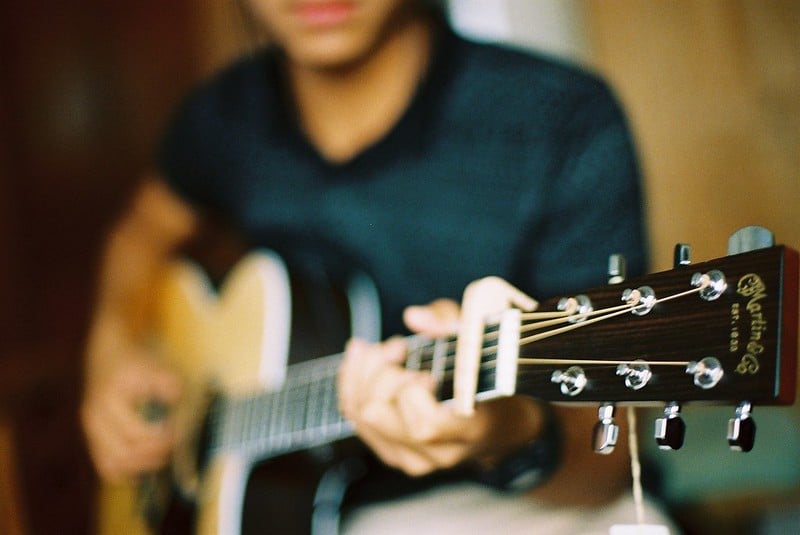 The company has manufactured many iconic guitars that have stood the test of time.
The main thing that differentiates Martin from Breedlove guitars is its vast inventory. Whether you are looking for an electric guitar or an acoustic one, you can get it at Martin.
The company has even introduced a few guitar types, including the flat-top steel-string acoustic guitars.
The flat-top steel-string acoustic guitars were widely used back in the day before the advent of guitar amps. They feature steel strings, which can produce far higher volume than traditional strings. Because of their high volume, they found immediate success.
Construction
The best thing about Martin is that it brings the latest technology to the table. Some of its models feature electronic systems to avoid feedback and help you with tuning.
This makes these guitars a great choice for professional players as they are less likely to go out of tune. This gives you the ultimate peace of mind.
Martin guitars are readily available all over the world. It is a popular choice for many musicians, so you can find these guitars anywhere in the world. Just go to your nearby musical instruments store, and you will likely find a Martin guitar there.
Fishman pickups are another highlighting feature of the Martin guitars. These pickups are specially designed to ensure a noise-free playing experience.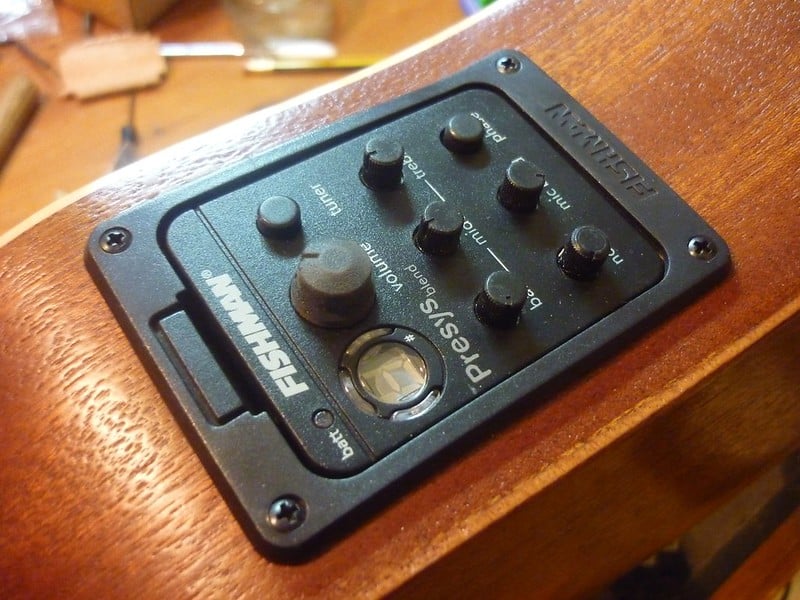 Moreover, they also give more clarity to your sounds. It goes without saying that pickup is crucial to your guitar's tonal quality, and if a guitar has a poor pickup, it will not sound good.
Performance
As far as the tone is concerned, Martin guitars also have a bright sound, thanks to their exceptional construction. They are highly versatile and can be used to play songs of all genres, be it rock or hip hop.
Lastly, Martin guitars also offer custom-made guitars. Just contact the company and tell them the features you want to include in your guitar, and they will craft one accordingly.
Final Verdict
Martin and Breedlove guitars are two major players in the guitar industry. Both offer great-sounding guitars at affordable prices. We have compared guitars manufactured by both companies in this article.
While both manufacture excellent guitars, Martin's huge lineup makes it the clear winner. However, Breedlove guitars are also quite capable and a great choice if you are looking for a well-constructed guitar.