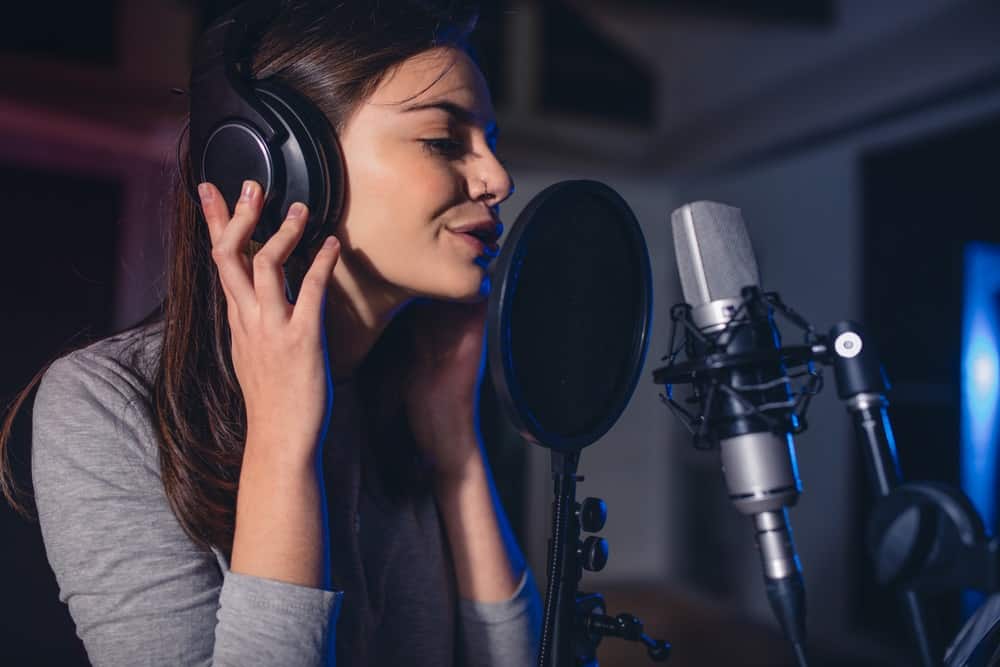 We all love humming but some of us love to take it as a passion and learn singing. Your friends might have mocked you about your signing but why not surprise them with your improved singing skills? Yes, you can really improve your singing skills and techniques that take everyone by storm. With this being said, we have got you covered.
That's to say because we have added the 6 best ways to learn singing that caters to different skills of the people. These 6 different ways of learning how to sing will meet the diverse needs of singing enthusiasts.
In this article, we have outlined the best choices that are designed to drive results. So, are you ready to get singing?
Best Ways To Learn Singing
1. Online Singing Lessons
In the era of technology and the internet, you can always access online singing lessons and learn on your own. That's to say because the internet allows you to browse through different options and choose something that meets your skill training needs. With this being said, you can choose online learning websites because they have singing lessons for everyone out there!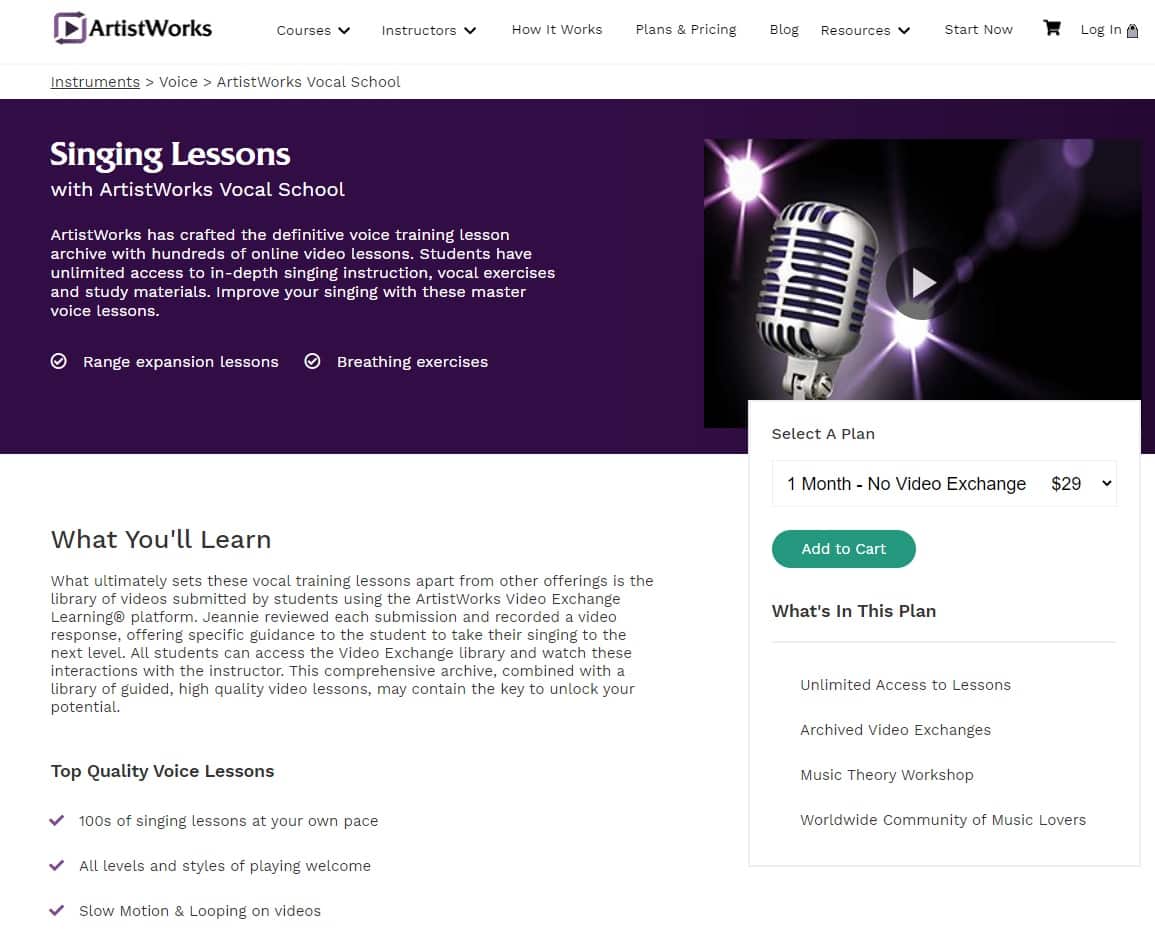 When it comes down to the online learning websites, ArtistWorks has managed to sharpen their name with the fine variety of singing lessons. They have singing lessons to meet the diverse needs of singing enthusiasts. With this being said, there are singing lessons for beginners, intermediate, and advanced players.
In the same vein, you can find the Singing Lessons With ArtistWorks Vocal School on the website. With this course, the students have optimized the training lessons for the singing enthusiasts, given the fact that there are hundreds of lessons. Also, once you sign up for this course, the students will have unlimited access to the singing guidelines.
In addition, the course is loaded with exercises that help improve vocal skills. Also, there is ample study material for singers who like to learn through theory. There are special breathing exercises that help build stamina, so you can sing long tunes without breathing issues. Also, ArtistWorks offers access to the video exchange library.
With this being said, the students can learn how to sing in their leisure time because they don't need to stick to the routine. The lesson videos have looping and slow-motion features that allow the students to focus on each part. The course is designed by Jeannie Deva and some of her students have been won the Grammy Awards.
The course actually starts with teaching the basic techniques and you will be able to line out the difference between the wrong and correct techniques. Also, for people who have a hard time understanding how to start practicing, this course will help you out. Lastly, there are warm-up exercises as well as cool-down exercises for people who want to end the song on a good note.
This course is taught by Jeannie Deva and she is best at improving vocal performance. She has been the published author and a member of the Grammy committee. Also, she is the founder of The Deva Method that's extensively used by instructors around the globe. However, she passed away in 2016. In addition, the course will tell you to free up the voice.
Jeannie has added some quick fix exercises, along with tips on how you can improve voice health. Also, she teaches how you can build up the voice and work with different styles. Also, there are song performance and development tricks. On top of everything, you will learn how to sing in a group and use different sound equipment and mic.
2. Apps
Well, we are pretty sure that you are reading this article on your phone. With this being said, it's pretty evident that the utilization of smartphones has increased a great deal. So, you can easily download singing apps and learn music skills. Similarly, App Stores are loaded with singing training apps. Some of these apps are free but there are paid apps as well.
The free apps are suitable for people who need to learn basic skills. However, if you want to learn advanced singing skills, you can opt for the paid apps because they have advanced singing skills. These apps are usually used on the internet. The best part of these apps is that you can learn singing skills on your own without the nagging of some instructor or sticking to the routine.
3. Books
Well, some people are old-school and don't want to use videos and apps to learn singing. For all of them, opting for books is a fine choice. This is because books share in-depth details about different techniques and the students actually learn the history behind different techniques. Consequently, the learning will be enhanced and the books take all the credit.
One can easily find the singing lessons from the books and there is a wide variety of books available in the market for people who want to learn singing. The books might not be available at the local book shops but you can visit the public library and there will be an array of books available.
4. YouTube Videos
For everyone who wants to learn through the instructional videos but doesn't want to pay the fee, you can look for the YouTube videos. This is because YouTube has millions of singing videos available on different channels and the enthusiasts can find the videos that suit their skill level. However, finding videos on YouTube might be difficult.
That's to say because the videos aren't designed to cater to your specific needs. With this being said, just open YouTube and search for singing lessons for beginners through the search bar. We suggest that you find the desired videos and save them to your playlist for easy access to the videos. Also, you can learn anything you want with these YouTube videos.
5. Group Lessons
In case you are a bit of a social person and love to interact with people, joining the singing group will be a fine choice for you. These group lessons allow the students to talk to others and learn from their experiences. In the same way, sharing singing knowledge positively influences your learning techniques. In addition, the group lessons allow the students to learn the right postures that impact signing.
On top of everything, when you play in groups, you will become competitive and become enthusiastic to learn more and quickly. Also, these group lessons might be paid for but usually cost less, so you don't have to splurge your money either.
6. Online Scholarships
If you know about the online learning websites, you would know that some of them cost a fortune if you opt for the paid singing course. In the same way, some of these websites are offering proper singing degrees for two years and four years. The best part is that these degrees can be enrolled for by qualifying for the scholarship
These scholarships will help save money and come with proper course material. However, these courses can be strict since you've to take exams and take classes on time. So, you can try applying for these singing scholarships, and if you qualify, your singing career will improve significantly.
The Bottom Line
Singing is one of the most amazing activities one can spend time on. Also, one can learn singing as a skill if they like to hum and enjoy it. With this article, we have shared various ways through which you can learn how to sing, so you can learn different skills. So, which is your go-to learning method or did you find the right singing lesson for you?