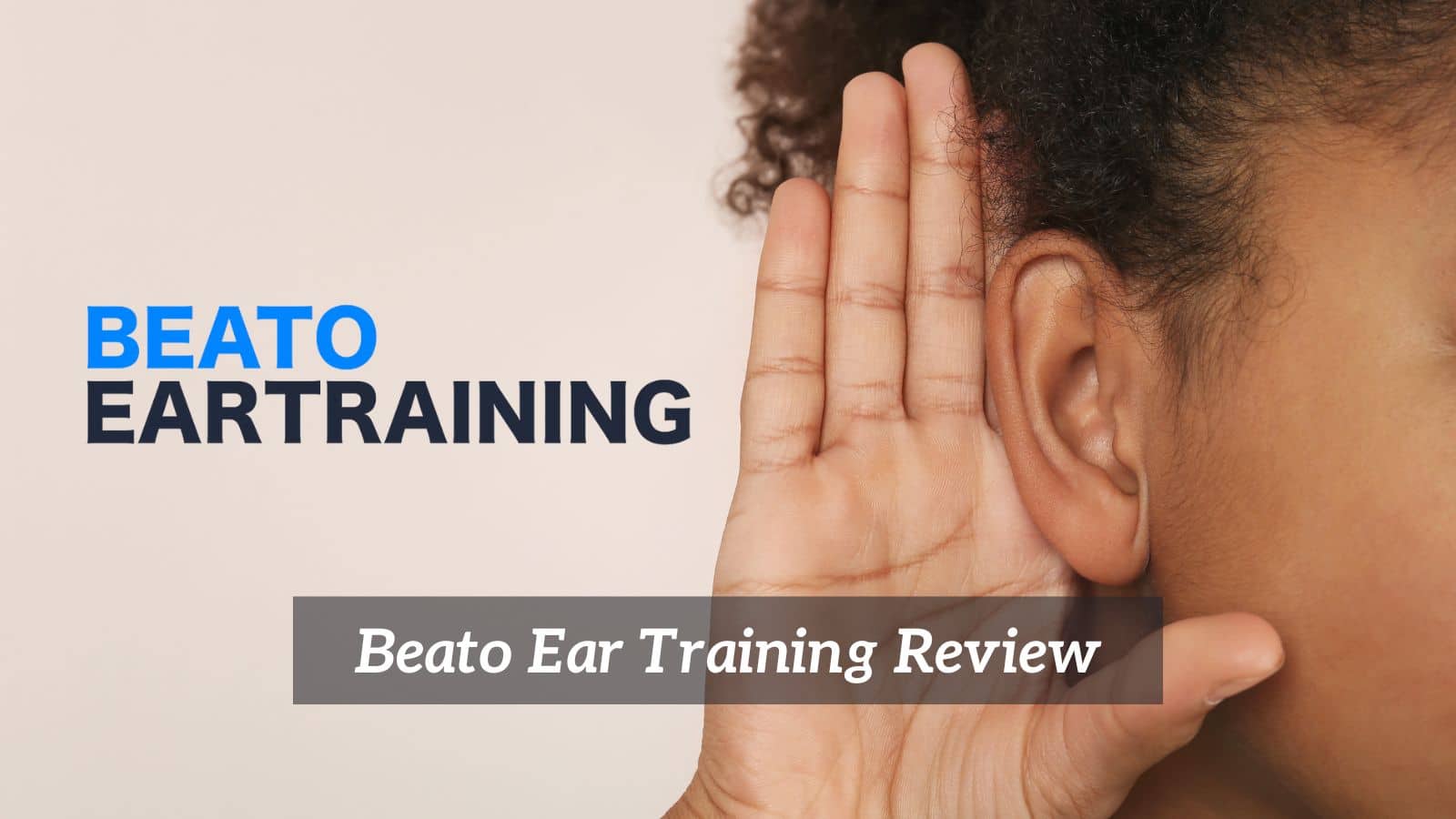 Ear training usually strikes fear into music students. When I was learning the piano and preparing for my exams, I often got frustrated with ear training, and I honestly thought I'd never be able to pass the exam.
DISCLOSURE: This post may contain affiliate links, meaning when you click the links and make a purchase, we receive a commission.
But I passed my exams, and I developed a relatively good ear. Ear training is a skill, like learning to ride a bike or reading and writing. The more you practice, the easier it gets.
Today we'll look at Beato Ear Training, what is covered in the course, and the advantages and disadvantages of the course so that you can make an informed decision.
Beato Ear Training Review
What Does the Program Offer?
The basic premise of the Beato Ear Training program is geared toward helping musicians develop their sense of pitch. Instead of only focusing on being able to recognize intervals and chords, the idea behind the program is to help musicians master advanced concepts as well.
The lessons we will get to in a moment are organized in groups. Each lesson is introduced with an instruction video around a minute or two long, where Rick explains the lesson. You'll then proceed to practice the lesson and start developing your skills.
When you feel confident enough, and sure you've mastered the necessary skill, you can proceed to the test and put your knowledge into action. Next up, we'll look at the topics covered in the course.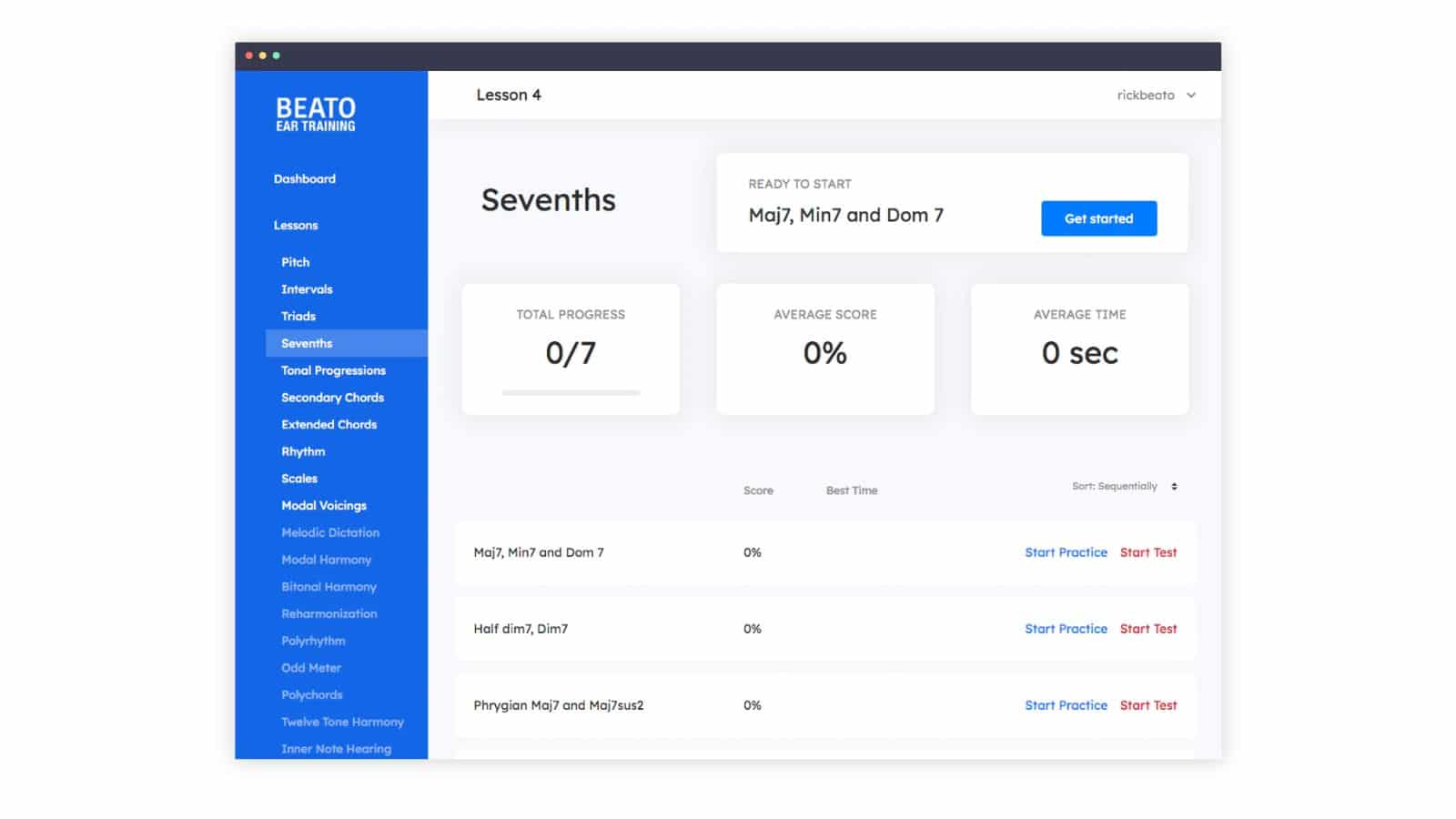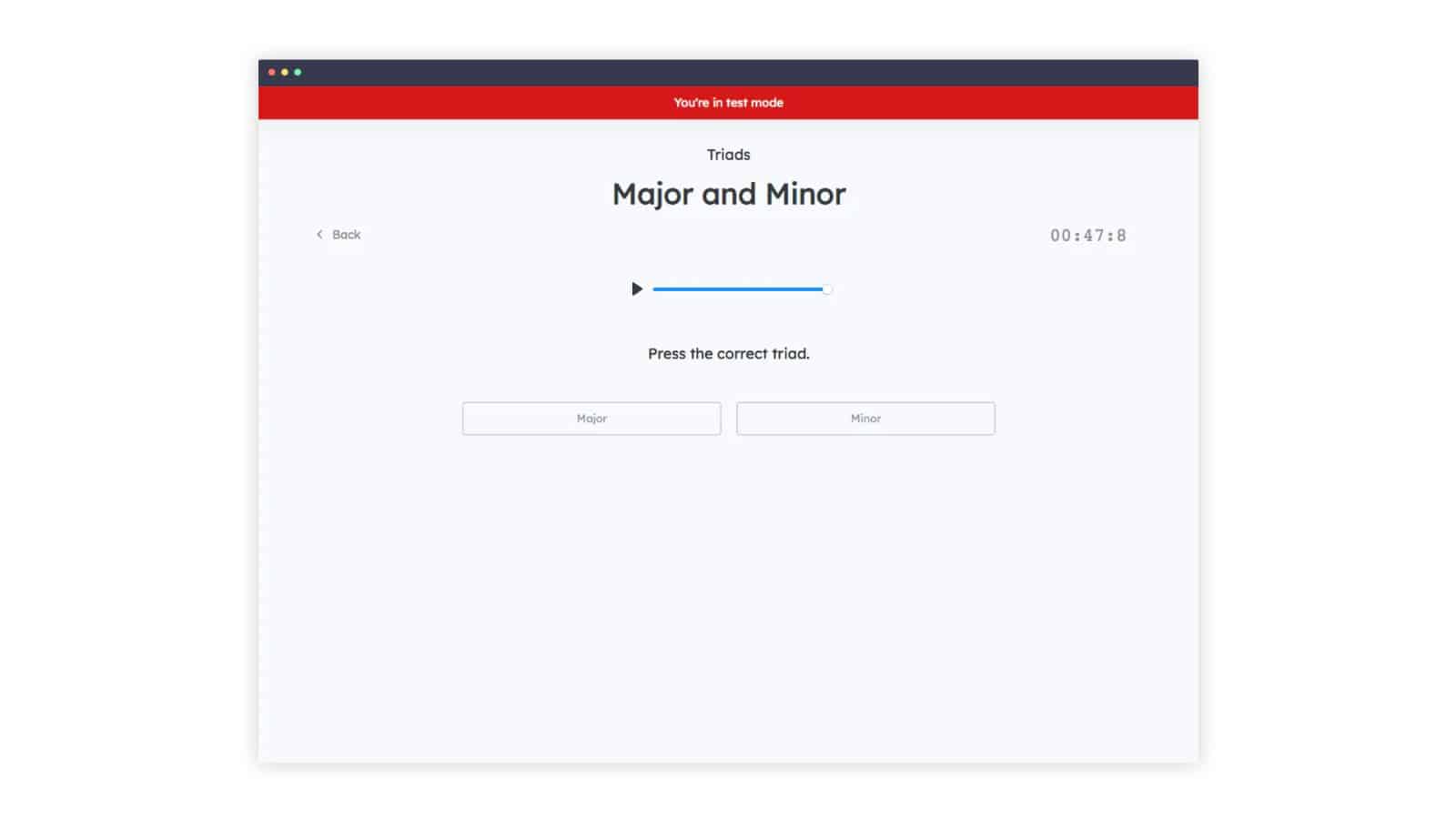 In the course, fifteen groups of lessons are further subdivided into smaller learning units. You can take a look at them here in detail. You'll also have more than 80 video lessons, interactive modules to practice your ear training skills on a browser, a 27-page booklet, and access to the community forum.
The early access edition includes the first sixteen sections. Still, once the last four sections are uploaded, you will receive them free. Here are all the sections; the bold ones will be added later.
| Section 1: Pitch | Section 11: Melodic Dictation |
| --- | --- |
| Section 2: Intervals   | Section 12: Modal Harmony |
| Section 3: Triads | Section 13: Bitonal Harmony |
| Section 4: Sevenths | Section 14: Reharmonization |
| Section 5: Tonal Progressions | Section 15: Polyrhythm |
| Section 6: Secondary Chords   | Section 16: Odd Meter |
| Section 7: Extended Chords | Section 17: Polychords |
| Section 8: Rhythm | Section 18: Twelve-Tone Harmony |
| Section 9: Scales   | Section 19: Inner Note Hearing |
| Section 10: Modal Voicings | Section 20: Clusters |
Benefits of the Beato Ear Training Program
Rick's greatest strength throughout the training course is his ability to present the content systematically. Lessons are systematically ordered to teach you a skill you will apply in the next lesson.
The program can be compared to scaffolding—once you've mastered a portion, you build a new level and move up.
You can see that Rick has put a lot of effort into his course, and his experience as a teacher and YouTube content creator has given him the advantage of presenting the course in a human-centered way.
If a student puts in the work, they will reap the benefits of the course. You will need good music theory knowledge in the higher levels of the course.
Potential Drawbacks
The first thing that came to my mind was the price—many online people complained about how expensive it is. But, it will never be cheap when you want to train and get extensive knowledge and become proficient in a certain skill.
Currently, it is priced at $99, and many online people are balking at it. Perhaps Rick could roll out levels with different price tags for users who would like to train in certain areas. But the price seems reasonable when you consider the depth and breadth of topics covered.
The Beato Book Interactive is an additional $99. Currently, there's a special on the website for the book and the program at $129, which is still a lot of money for students and teachers.
To put pricing in perspective, EarMaster Pro will cost you $59.99 for a perpetual personal license. It is intuitive and easy to use. ToneSavvy is built for both teachers and students alike. If you have up to 25 students, it is $19 per month or $228 per year ($9.12 per student per year).
Both offer theory and ear training—two components that should not be separated from one another. Other free resources are available on the web that you can check out.
The best experience is on a desktop or laptop computer, with some smartphones and tablets being able to run the program.
According to the website's FAQs, full support for use on smartphones and tablets will be added soon—this can be a potential drawback for those who would like to practice on the go or when they have some spare time.
Ear training without the necessary theoretical knowledge is almost worthless. It is all fair if you can identify a diminished seventh chord in the second inversion by ear, but if you don't know what it looks like in a musical score. You cannot recognize it on paper; what is the point, then?
This program is perhaps best suited to be run concurrently with theory training because none of the elements of music function in isolation from one another.
Conclusion
As We mentioned before, it is an in-depth ear training program. It might be worth your while if you have the money ($99 for the program only). Rick covers a wide range of topics and is suited to pure beginners and professionals alike.
If your main goal is to develop a perfect pitch like Dylan, yes, get the program. Get the program if you want to delve deeper into advanced topics such as twelve-tone music or polychords.
We would recommend a program incorporating the critical theory into the ear training program because these two elements should never be offered separately. Ultimately, you must decide what you want to get out of any ear training program and choose accordingly.