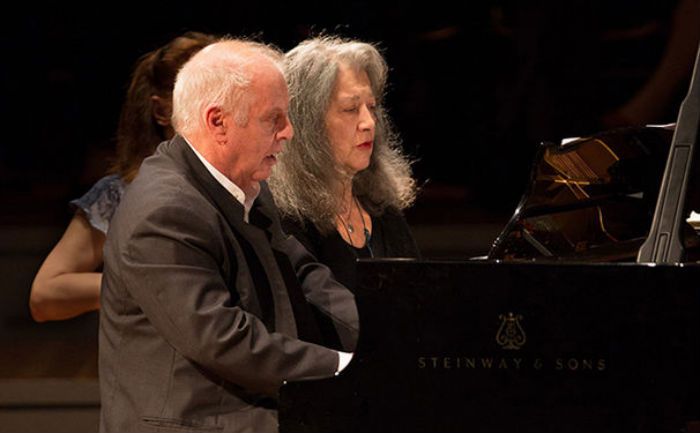 Time has the power to do many things, some positive and some on the other side of the coin. Martha Argerich and Daniel Barenboim have both enjoyed piano as solo performers for several decades. In 2014 released Deutsche Grammophon recording, the classical piano masters return together in a performance 15 years in the making.
The tenderness of their bond is evident from the beginning and exhibited in truly remarkable precision in the performance of "Piano Duos" containing works by Stravinsky, Mozart, and Schubert. A relationship that began in 1949 in Buenos Aires as children have grown into a musical bond that spans several decades.
The recording of their duo pianos was made at a live concert in Berlin in April of 2014. In the second half of the program, the performers gave the audience the performance of their combined lifetimes with a Stravinsky piece written for four-­hand piano, originally composed for work with Debussy.
The caveat in this new version was that one-half of the pair had not performed the piece previously. Despite the inherent challenges that come with learning a complex piece, Barenboim and Argerich's individual and combined prowess showcased a triumphant return for both performers.