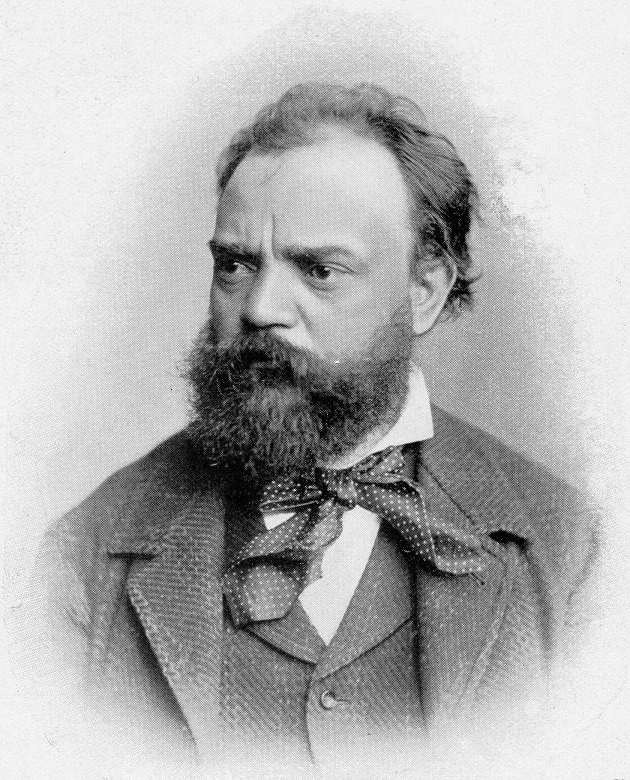 Antonín Dvorák (1841 – 1904) was a Czech composer who was equally as popular in Europe as he was in America. Dvorák made a major contribution to classical music during the second half of the 19th century with noteworthy projects and works such as the New World Symphony.
He came ahead of other classical greats such as Mozart and Beethoven.  It is, therefore, safe to say that he paved the way for other classical composers that came after him. Aside from his work, Dvorák was also known and praised for his passion for music and his commitment to his homeland, which is why he regularly infused the Czech sound in his symphonies.
He is best remembered for his memorable melodies which possessed instrumental power. No wonder he was and is still regarded as one of the best among a long list of well-known European composers. Here are 10 more interesting facts about composer Antonín Dvorák:

Feel free to Subscribe to Our YouTube Channel if you like this video!
Facts About Antonín Dvorák:
1. He was highly interested in folk music
Dvorák had a passionate interest in folk music and folklore in general. Folk music was a huge aspect of his childhood, which probably explains why it played such a heavy role in his projects. At the beginning stages of his career as a composer, he spent a huge portion of his time creating pieces that bore some characteristics of Czech folk music. Even after he traveled to America later on in his carrier, he did so with the high hopes of discovering American music through both African American and Native folk music.
2. He had a humble background
Dvorák was born in a Bohemian village to a very humble background. His father was an innkeeper and butcher although he would also regularly play the Zither professionally to make ends meet. His parents encouraged his musical training despite their humble background. Dvorák studied how to play the viola, piano, and voice.  Although his father wanted him to join the family business as a butcher, he opted to pursue a career in music instead.
3. His first compositions were overlooked
By the time he had turned 18, Dvorák had already decided that he wanted to be a full-time musician. He played for a while at the Bohemian Provisional Theater Orchestra and he also performed at various balls and different restaurants to earn a small income. He resigned officially from the Bohemian Provisional Theater Orchestra to concentrate on his composing but the first pieces that he created went largely unnoticed. It was not until Johannes Brahm came along that audiences started to take notice.
4. Johannes Brahm played a major role in his success
Composer Johannes Brahms is the one responsible for getting Dvorák noticed by public audiences and by other professionals in the industry such as critic Eduard Hanslick. Brahms noticed Dvorák during the Austrian State Stipend for composers in which Brahms was a judge. Brahms took Dvorák under his wing and gave him a career boost by using his personal publisher to release Dvorák's Slavonic Dances for Piano in 1878. It was this move that helped him become famous.
5. Sheet music for the first Slavonic Dances flew off the shelves
The Slavonic Dances for piano duet were created with the intention of promoting domestic music. The songs were commissioned in 1877 upon Johannes Brahm's recommendation but the music was so good that it sold out in a day.
6. He was not shy about his affinity for trains
Aside from his music and culture, Dvorák was also extremely obsessive and fanatical about trains. One of the most cited facts about his personal life, his love for trains begun at an early age when he witnessed the construction of the railway track that passed through an area known as Nelahozeves, which was very close to the village where he grew up. Dvorák would obsessively record his trips on trains during his visits from Prague to Vienna. Furthermore, he had a longstanding ritual of taking a morning walk above the tunnel through which trains coming from the main station at Prague would pass.
7. He loved his family
Dvorák was very fond of his family and did not like being away from them for long bursts of time. He married his Anna Čermáková in 1873 and the two had 9 children, but only 6 survived the early years. Until he got married to Anna, Dvorák lived in Prague with his aunt Josefina Duskova and his cousins. After he moved to America, he often complained about missing his family, which is probably what prompted him to spend one summer in Iowa in a predominantly Czech community.
8. His most famous works were made in America
Dvorák composed his most well-known pieces while he was in America. In 1892, he moved to New York to head the National Conservatory of Music, which not only awarded him a huge salary bump but it also allowed him to earn a place in American musical history through his teaching. His 3 most famous compositions namely the String Quartet No.12 or the American, the 'New World' Symphony, and the Cello Concerto in B minor also helped him gain fame in America and worldwide.
9. He is the 2nd composer from Czech to gain global fame
The first Czech composer to pioneer a growth in Czech music was Bedřich Smetana. Although Dvorák came after Smetana, his contribution to Czech music cannot be denied. Dvorák was also great at nurturing talent as he paved the way for several other musicians including his son in law Josef Suk and composer Vítězslav Novák.
10. Agoraphobia
According to close sources, Dvorák suffered from Agoraphobia, which is a psychological fear of open spaces. As such, he was often afraid of going outside on his own. His phobia was so great that he missed his début performance of his New World Symphony but was somehow convinced to attend the next one.