The creators behind this video have it completely right. There's a reason why Rachmaninoff's music is so widely known and almost unanimously appreciated: for the past century, it has been ubiquitous, its presence ranging from derivative works to movie soundtracks.
Let's take his second Piano Concerto as an example.
As far as derivative works are concerned, the adagio theme (the second movement) appears in the ballad All By Myself (1975) by Eric Carmen, who subsequently explained that Rachmaninoff was "his favourite music." The following year, he released Never Gonna Fall in Love Again, which, in turn, was based on the third movement from Rachmaninoff's Symphony n.2.
Little did Carmen know, however, that Rachmaninoff's music, which he quoted extensively, was not in the public domain, as the Rachmaninoff estate informed him after the release of his album. The two parts, however, managed to reach an agreement: the estate would receive 12% of the royalties both from "All by Myself" and "Never Gonna Fall in Love again."
Artists covering Carmen's power ballad include Frank Sinatra, Sheryl Crow and, most notably, Celine Dion, whose 1996 cover —which also has a Spanish version titled Sola Otra Vez— became one of Dion's biggest hits.
Fancy something more Rock?
The Muse's 2001 song Space Dementia has a lyric line —and tear us apart and make us meaningless again— that follows the melody of the first movement (moderato). See for yourself.
In Rachmaninoff's Piano Concerto n.2 is prominently featured in the film Brief Encounter, which narrates the affair between a middle class woman and a doctor whom she meets at the railway station's tea shop.
And how could anyone forget about that scene of The Seven Year Itch, where the character played by Tommy Ewell fantasizes about seducing "the girl" (Marilyn Monroe) by playing good old Rachmaninoff? While donning a flaming red tuxedo jacket, he plays the toll-like opening chords of the first movement and is soon joined by a sultry-looking Monroe.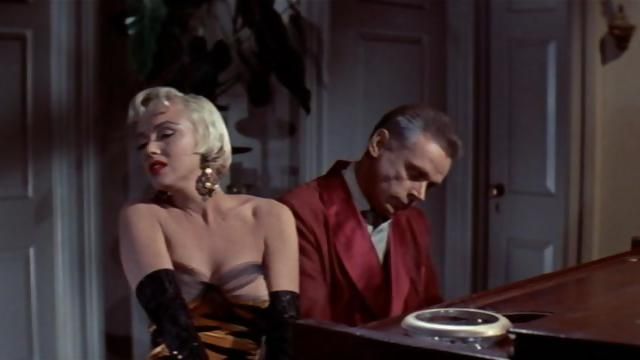 Do you need further proof of the universal appeal of the Piano Concerto n.2? It has been used in the skating programs by ice skater Mao Asada.
…and in Rhythmic gymnastics by Daria Dmitrieva, who was silver medalist in the latest Olympic Games.
If we made you curious enough, there is still one date for the Rachmaninoff: Inside Out concert series.