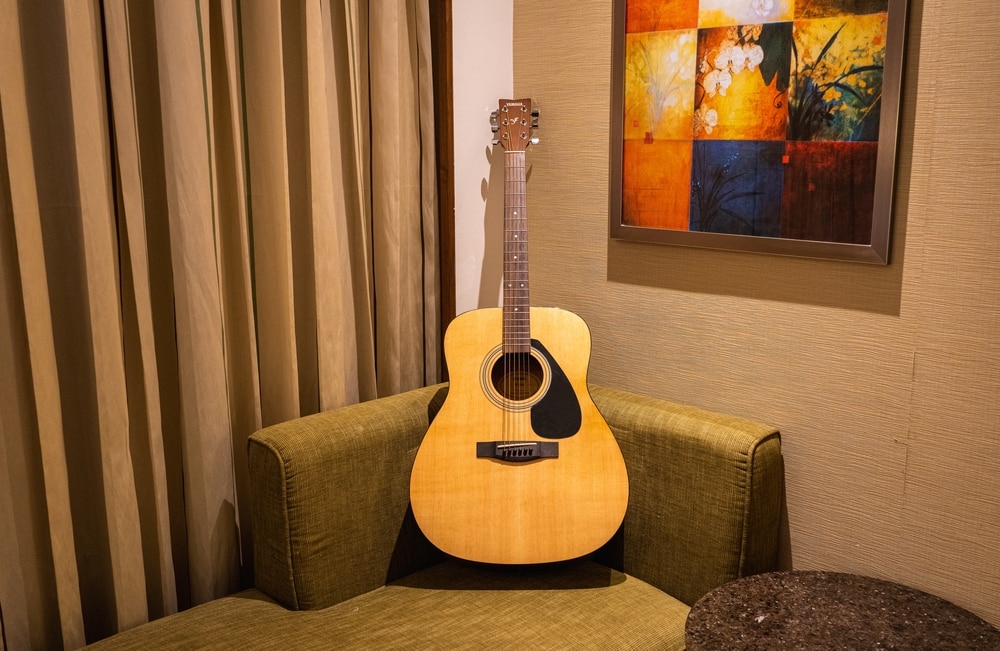 Yamaha is one of the most sought-after and exceptional musical instruments manufacturers out there with some of the widest inventories in the musical world. That makes Yamaha guitars not only great to have, but you will also be getting just the perfect experience on these guitars to enjoy the best possible exposure. Their guitars are equally great and if you are looking for something beyond ordinary, you must go for these Yamaha guitars.
That's because they are the best thing that you can get your hands on out there. In addition to all that, you will also need to understand that there are a lot of models and you will need to effectively compare them all if you want to enjoy the perfection and have some guitar that will suit your needs in the right manner.
Yamaha FG420 is one such guitar that has been highly popular in its era and was being manufactured from 1989 to 1994. A few such things that you will need to know more about the guitar to make a purchase decision would be:
An Overview for the Yamaha FG 420
Guitar Type
The Yamaha FG 420 is initially a dreadnought shaped guitar that is acoustic and has the classical guitar design that was popular in those days. The guitar allows you to have an exceptional experience with all the different sorts of needs you might have and that is certainly something you would want to enjoy and love with your guitar.
There are some other great perks that you will need to know about that you will be getting on the Yamaha FG420. To start on that, the guitar has 6-strings and the tuners are conveniently located so you will not have any problems with the intonation.
Build Quality
Yamaha brand is known for its exceptional build quality and you will be getting the same on this guitar as well for sure. With that being said, you need to know and understand that Yamaha FG 420 is a guitar beyond compare for its time and is pretty solid.
There are still some of these models that are over a decade old or more being played in some studios or displayed in those guitar shops for sale and that certainly allows you to have a perfect comfort that you will not be missing out on anything for sure.
In addition to all that, you get Nato body back and side with Spruce body to and that is pretty great to have on any guitar that you might be looking to buy. In addition to all that, you also get black pickguards with an abalone rosette on the soundhole that doesn't only make the guitar look exceptionally great but also adds to the efficiency by enhancing the resonance on your guitar.
Affordability
The guitar was introduced as a budget acoustic so there are hardly any issues that you might have to face while sparing some bucks for this guitar and you can find it at whoopingly low prices most of the time.
The guitar is worth each penny for sure since the build quality, authentic feel and touch, and of course the Yamaha brand name is enough to let you know that it would be the right decision to spend your money on this guitar and make it a part of your studio or to use it for practicing the new lessons on guitar that you might be learning.
Availability
Since the guitar is more than two decades old, it might be a problem to find this specific model if you are out there looking for it and want nothing else for your guitar-playing experience. However, at the same time. The guitar is perfectly great to help you with all your needs.
You might be able to find some pre-owned ones or refurbished guitars in some of those guitar shops that have vintage collections and that should be worth all the efforts you will be putting in towards finding the guitar for any needs that you might have on your mind for it. In addition to that, the guitar is certainly a great thing to be enjoyed for any guitar playing requirements you might have on your mind.