The Piano Guys did it again. After combining Ants Marching with Ode to Joy and Let it Go with Vivaldi's Winter, they now present "I Want You Bach" – Jackson 5's funky "I Want You Back" mashed-up with 5 themes written by J.S. Bach—can you actually catch them all?
Hailing from St. George, Utah, The Piano Guys is a band whose members are a marketing genius that does video, a studio engineer that writes music, a successful  pianist and a cellist that does pretty much everything.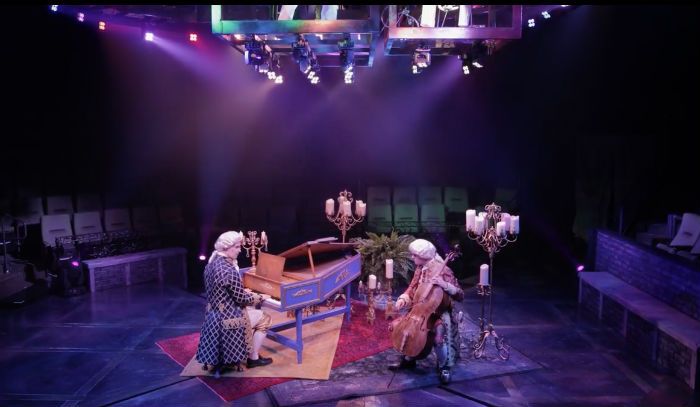 While onstage for "I want you Bach" the Piano Guys are adopting time-appropriate alter egos: Steve's (cello) 1770/1970 personas are "Sir Reginald von Sharp" and "Scooby" while Jon's (piano) are "Duke Johann van Keymeister" and "Phil."
While in the 1700s timeframe "Sir Reginald" is playing a circa-1700-replica Baroque cello, while "Duke Johann" is playing an actual harpsichord built and designed by Hale Centre Theatre. Conversely, during the disco era, "Phil" uses a custom-built hybrid grand piano, while "Scooby" shreds on a custom 5-stringed electric cello complete with a sidecar kick drum.
Who knew that a sonata mingled so well with mo-town sounds? It must be the harpsichord..