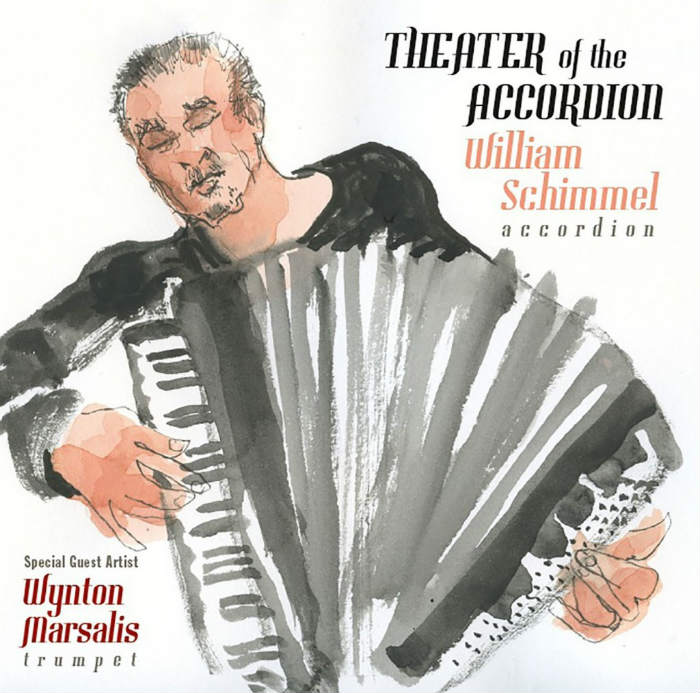 With four movements known as Andante, Im Tempo eines gemächlichen Ländlers. Etwas täppisch und sehr derb, Rondo Burleske: Allegro Assai. Sehr Trotzig, and Adagio. Sehr langsam und noch zurückhaltend, Mahler's Ninth Symphony is a monumental 90-minute-long work that Mahler himself did not live long enough to see performed (he died in May 1911, and the Symphony premiered on 26 June 1912 at the Vienna festival.
Even though Mahler's swan song does not contain any accordion parts, accordionist William Schimmel compressed the 90-minute long symphony into a 6 1/2 reduction that he performed on his Titano Emperor accordion, and, despite the fact that the symphony is now less than 10% its original length, Schimmel managed nonetheless to convey Mahler's musical personality, both jubilant and sorrowful. His instrument"sighs like a weary beast burdened by the weight of the world," wrote Tom Huizenga on NPR Classical.
He also twists the melody into a tango, and also pays homage to the Ländler that opens the Symphony's second movement.
He is not alone in his performance, though: trumpeter Wynton Marsalis joins the accordionist, adding an extra strong dose of wistfulness.
Listen to Schimmel's work via NPR Classical: