Several world-class soloists play violins by Antonio Stradivari, but those instruments are not universally cherished as one might think. Christian Tetzlaff, for example, stopped playing a Stradivarius and switched to a violin from 2002. In his words, a Strad does not work as well for the "Big Romantic and 20th-century concertos."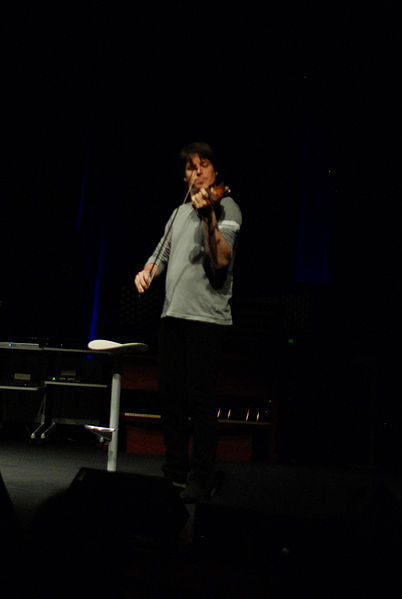 Even though many blind experiments demonstrate that it is hard to distinguish a Strad from a Guarneri del Gesu or even 20th-century instruments, Stradivari instruments are undeniably famous for the quality of their sounds. Spruce for the top, willow for internal blocks and maple for the back, ribs, and neck were the types of wood Antonio Stradivari used to create violins that now sell for tens of millions of dollars (a viola made was put up for auction with a minimum bid for $45 million in 2016).
Only a few hundred original Stradivari instruments survive to this day: 244 violins, 13 known extant violas, 63 celli, five guitars, one harp, and two mandolins.
Here are the world-class performers currently playing a Stradivarius.
Anne-Sophie Mutter
The German violinist who was mentored by Herbert von Karajan and debuted on stage with Mozart's Violin Concerto no. 4 alternates between two Stradivari. One is the Emiliani, from 1703. According to Mutter, it has a "superb" sound but it lacks edginess. Beethoven's sonatas, Brahms, Sibelius, and the contemporary works she favors need roughness, which is provided by her second Strad, the "Lord Dunn-Raven," which was built during Stradivari's golden period in 1710.
Itzhak Perlman
Perlman plays the Soil Stradivarius from 1714, which was formerly owned by Yehudi Menuhin and is to this day considered one of the finest products manufactured by Stradivari. It is recognizable for its red varnish and a two-piece maple back with the flames of the grain joined. The fame of this instrument transcends the classical music world. The Soil is featured in the videogame Fallout 3, where the player has to retrieve it from an underground bunker that serves as a sanctuary to the musical arts in a post-apocalyptic world.
Joshua Bell
Bell's Strad is the Gibson ex Huberman (1713) and that instrument has quite an interesting story: before being owned by Bell, it was stolen twice from his previous owner Bronislaw Huberman. The violinist had played the violin when it was not his, and the then-owner Norbert Brainin jokingly told him that, if he had four million dollars, then the violin could be his. Bell then came across the Gibson ex Huberman by chance, finding out that the violin was about to be sold to a German industrialist so it would become part of a collection.
So, he resolved to sell his previous violin, actually another Strad, for over two million dollars and managed to buy the cherished Gibson ex Huberman for a little under four million dollars.  This story is told extensively in the documentary The Return of the Violin.
Salvatore Accardo
The Turin-born violinist and conductor is have best known for his recordings of Paganini's 24 caprices and he was the first violinist to record all six concerti by the composer. He currently owns the Hart ex Francescati (1718) and previously the Firebird ex Saint-Exupery.
Edvin Marton
This Hungarian violinist became known to mainstream audiences because ice skaters the likes of Evgeny Plushenko and Stéphane Lambiel danced to his music. He performed alongside Dilma Bilan during the 2008 Eurovision Song Contest. He studied in the most prestigious music academies, including the Tchaikovsky Academy in Moscow and the Juilliard School in New York. In 1997, he won a world competition in Canada; as a result, a Swiss bank granted him lifetime use of the Paganini Stradivari (1697).
Anne Akiko Meyers
This top-selling classical instrumentalist owns two Stradivari, the Royal Spanish, and the Molitor. For her recording of Bach's Concerto in D Minor for Two Violin, for instance, she plays both parts: one with the Royal Spanish and the other with the Molitor.
Yo Yo Ma
Even though he is not a violinist, Yo Yo Ma plays a Stradivari instrument as well.  He currently uses the Davydov Stradivarius, a rich-orange-red-hued cello formerly owned by Jacqueline du Pré. Du Pré found it unpredictable, so she eventually abandoned it.  "Jackie's unbridled dark qualities went against the Davydov," Yo Yo Ma commented. "You have to coax the instrument. The more you attack it, the less it returns."