The Asheville Symphony Orchestra has teamed up with several talented musicians from its North Carolina hometown to produce the Asheville Symphony Sessions, an album showcasing the diverse range of musical styles in the region. Acoustic rock, jazz, bluegrass and folk tunes are brought together alongside performances by a symphony ensemble to create innovative and multi-layered sounds.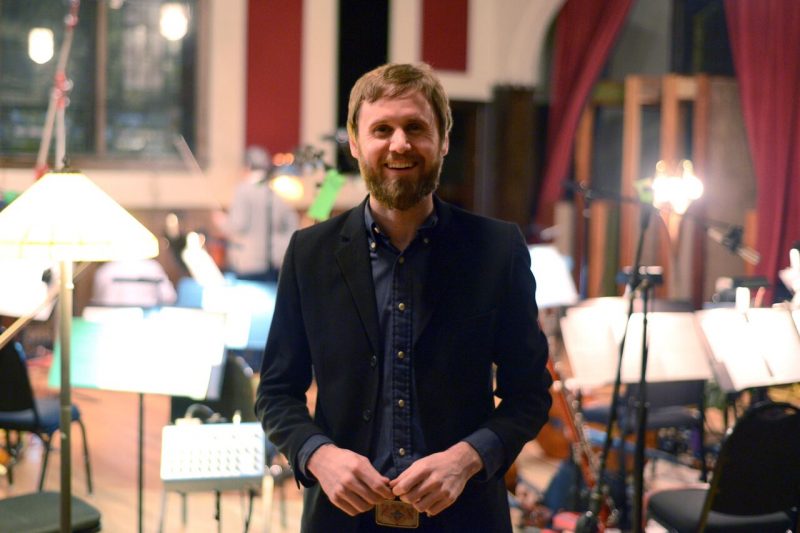 The Sessions opens with "Filthy dirty south," a jazzy track that sees the orchestra musicians blend very naturally with a mellow guitar and swinging piano parts. The track is by Rising Appalachia
A number of the album's other tracks are especially convincing because of the organic way the orchestral strings are integrated into the music. This is true of "Don't freak out," performed by Lovett, "Pontiac" by Electric Owls and "Blue velvet rain" by Steep Canyon Rangers, which concludes the album.
Lovett's offering has some of the characteristics of a catchy pop song, with the track's title sung as the chorus by a vocal group and the orchestra ensemble featuring prominently. By contrast, Steep Canyon Rangers introduce some bluegrass, effectively setting traditional fiddle playing alongside the classical sound of the orchestra's strings.
The acoustic tracks by Matt Townsend, whose latest solo album we recently reviewed, and the country-influenced "No expectations" by Shannon Whitworth also deserve a mention. The latter contains a brief part for oboe that stands out.
A large number of musicians and producers collaborated in producing the album–around 150 people are credited with involvement on the official press release. The symphony musicians and featured artists spent around 40 days in the recording studio and arrangers were brought in to work on the scores, such as Michael Bearden and Van Dyke Parks, who has worked with the Beach Boys and composed for Disney's the Jungle Book. The result is an exciting album demonstrating how classical music can engage with and benefit from a variety of diverse musical genres.
The producers of the album believe there is more to come, with the Asheville Symphony Sessions being seen as a first volume in a longer-running project. There are no details on future recording plans yet, but if you would like more information and to keep up to date with the latest news, take a look at the Asheville Symphony Orchestra's website or join them on Facebook.