More often than not, classical music (which has come to encompass a wide variety of subgenres) tends to either inspire feelings of great upliftment or expressions of boredom, depending on who you talk to.
This top 10 list is an attempt to mention some of the world's most well-known classical music artists and composers, some of whose names you might know, and some you might not. Please take note the classical music artists under this list are listed in no particular order. They are all great!
Top Classical Music Artists, Composers, and Group
1) The Piano Guys
Check The Piano Guys Upcoming Event Here
Chances are good that you might have heard of the Piano Guys, likely have seen at least one or more of their amazing videos, or are enough of a fan to have been at one of their concerts. Though you usually just see the two main performers, Jon Schmidt (piano) and Steven Sharp Nelson (cello), the group includes two behind-the-scenes members: Paul Anderson (video) and Al Van der Beek (composer/arranger).
How they got their start: Believe it or not, "The Piano Guys" is not just the name of the ensemble, but the music shop Paul Anderson owned back in St. George, Utah. Jon Schmidt walked into the shop, asking Anderson if he could practice on one of the pianos in the store prior to a gig he had later that night. Anderson was also aware of the viral capabilities of video and asked Jon if he'd be willing to help make a promo video for the store. Out of that primary collaboration grew what has become one of YouTube's ultimate channel successes, with Sony signing the group up to be on the label back in September of 2012. You can read more about the individual artists on the main 'Piano Guys' website.
Genre/Style: The Piano Guys are well-known for drawing on both well-known classical or religious works and pairing them like fine wine with current pop music favorites, lending large crossover appeal. One such popular "mashup" is Rachel Platten's "Fight Song" with the well-known hymn "Amazing Grace, which they filmed in Scotland with the help of a local pipe and drum corps. They also like drawing from film and theater scores, such as their heart-rending rendition of "Bring Him Home" from Les Miserables and evoking the 'Middle Earth' musical aesthetic in their two Lord of the Rings covers.
2) Howard Shore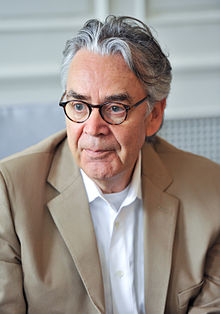 This name has forever become synonymous with J.R.R. Tolkien's fantastical story of one hobbit—Frodo Baggins – charged with destroying an evil magic ring, and needing nine companions to accomplish his momentous, and ultimately heartbreaking, task.
Howard Shore, born on October 18th, 1946, hails from Canada and has composed classical-style scores for over 80 movies, including the Lord of the Rings and The Hobbit movies. Other film scores Shore's composed include Big, Silence of the Lambs, Naked Lunch, on up through the 2015 movie Spotlight. As one might guess, Howard Shore has won multiple awards for his continually incredible work, including three Academy awards and several Golden Globes, in addition to winning two special honors from his home country for his work in film and music.
Shore's work also includes one opera called The Fly, which is based on the David Cronenberg movie of the same name, as well as other orchestral works not written for films.
3) John Williams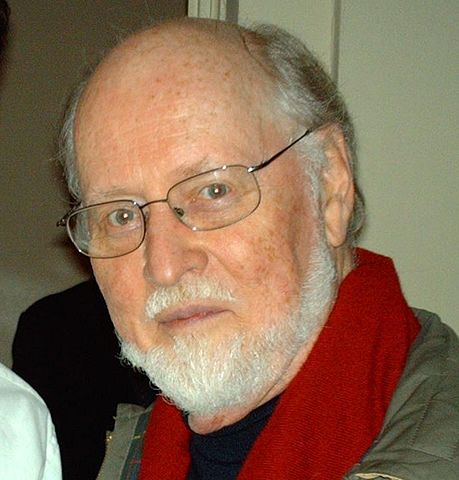 While Howard Shore is famous for helping Peter Jackson bring Bag End, Rivendell and other places in Middle Earth to life, John Williams has a special place in people's hearts as a composer who's worked closely with the directorial likes of Steven Spielberg, George Lucas and Chris Columbus to imprint the most popular movies of the last three decades in people's minds, in such an indelible fashion.
Williams is one of the oldest living composers, having been born in 1932, and began studying piano early in life. But before he became the illustrious composer we know him as, he studied at Juilliard, and later worked as studio musician and jazz pianist, supporting the work of Henry Mancini, as well as playing the piano in the famed movies To Kill a Mockingbird and Some Like It Hot. He mentioned in the past that his original dream had been to become a concert pianist, but after hearing his contemporary Van Cliburn, among other students at Juilliard, he decided that he'd better be a composer instead. Of course, it does rather a help a person to have a decent measure of instrumental skills in order to actually compose anything, so, clearly, his piano skills have not gone to waste.
Some people might argue that John Williams is not strictly 'classical,' just because he works primarily as a film score composer and that they define 'classical music' as anything by people born prior to the 20th century. However, they quickly forget that in 1984, Williams was specially asked to compose introductory theme music for the biggest world sports event: the Olympics. Ergo, Bugler's Dream/Olympic Fanfare and Summon the Heroes (written later on in 1996 for the Olympics in Atlanta, Georgia) have remained in people's consciousness as the Olympic music and nothing else will even come close to replacing its standing.
In addition to being a composer, Williams was well-known for being the conductor of the Boston Pops Symphony Orchestra from 1980 to 1993. His awards are numerous, ranging from five Academy Awards to 20 Grammies and three Emmys. On top of this, he was a Kennedy Center honoree in 2004 and in 2009, received the National Medal of Arts.
4) Karl Jenkins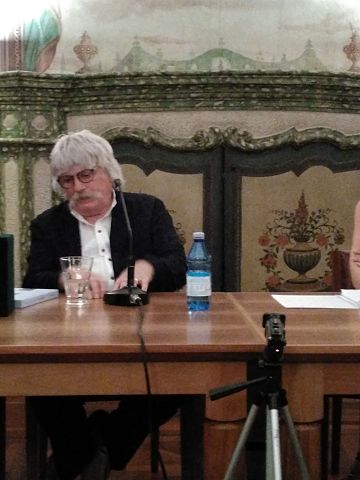 Wales is a country full of myth, legend and unbelievable, rugged beauty. The high-level artistic talent coming from this country is a perfect complement to all that mystery and legend, and Karl Jenkins, known best for his chart-topping and classical crossover work Adiemus, is no different. In truth, he himself has become quite legendary.
Born on February 17th in 1944 and raised in Penclawdd (Pen-clowth), Wales, Jenkins began his music education early in life, chiefly from his father, who was choirmaster, school teacher, and organist. Karl's first chief involvement in performance and composition was in the realm of jazz music, which lasted from the late 1960s to around 1972 when he went from jazz and classical to progressive rock, a brief era of his that ended in 1984.
This is where Jenkins' career truly begins to pick up speed, as he subsequently started a media company with a friend, and began composing and arranging music for various TV advertisements. It's during this time he fell back on his classical roots, and in 1994, 10 years after his prog band broke up, he composed the now-famous album Adiemus: Songs of Sanctuary, and his work shot to the tops of classical and new age charts across the globe.
Thanks to Jenkins' lack of a more traditional time signature in his work, and otherworldly, vocalise-style lyrics sung in the haunting vocals of Miriam Stockley and Mary Carewe, his initial Adiemus efforts became an ongoing ensemble engagement. There are six chief Adiemus albums plus four special compilation releases. Miriam Stockley, however, was not re-hired for the fifth Adiemus album, but Mary Carewe remained, joined by a group from Finland, officially named the Finnish Adiemus Singers.
The Adiemus ensemble project has essentially catapulted Jenkins to true fame and kept him in that stratosphere, enabling him to receive further kudos for other works of his, such as The Armed Man: A Mass for Peace, which was composed and performed in 1999, and Requiem, which was a 2005 release.
So apart from widespread fame owing to the success of Adiemus and other classical-style works, Jenkins has received numerous awards, chiefly British in origin. However, he was also awarded the Hopkins Medal from the St. David's Society of the State of New York. He is also the first Welsh citizen to receive a knighthood for his service to the arts in composing and crossing genres.
5) André Rieu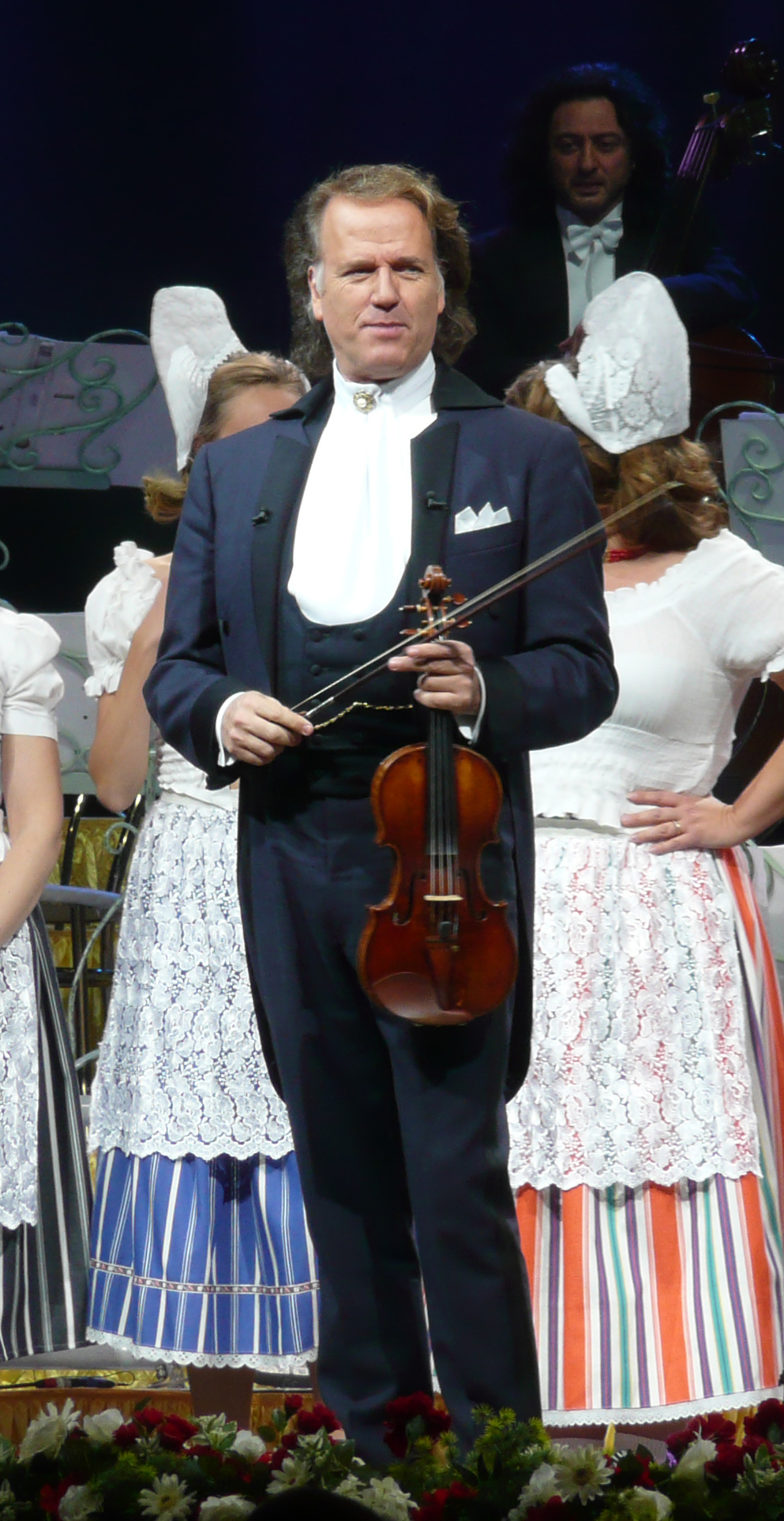 If you've ever gone to a traditional classical music concert and everyone in the audience is dressed formally, sitting very politely and silently, never feeling allowed to laugh, let alone cough, despite the music being quite beautiful and joyous, and you've thought "No wonder many people think classical music is stuffy," you are not alone. André Rieu (Ree-ay-oo), one of the world's premier violinists and orchestra leaders, thinks the same way.
Born 67 years ago in Maastricht, Holland on October 1st, 1949, and a musician from a very early age, André Rieu shows through his uplifting concerts that he is clearly a true romantic as well as a genre-bending orchestra leader with a sweet-sounding Stradivarius in his hand.
Yes, he and his Johann Strauss Orchestra have brought the art of the old-school waltz back into people's consciousness, but he's done it in a fun and vibrant style that makes classical music emotionally accessible to people of all ages. This is especially true when he mixes in more popular music from film scores and musicals, as well as bringing in acts from the rock and pop genres.
His overall style and philosophy are centered around the idea that classical music—indeed all music—should be fun. Anyone who has watched his concerts on DVD and online via YouTube has quite often seen his varied audiences laugh, clap and dance along to the music he, his Orchestra and other guest performers put on the musical menu.
And that is all he wishes as a musician: that his audiences have fun, and he even says that his concerts go on and on because he loves to give so much to his audiences. This free-thinking, romantic style, of course, seems to be somewhat of the anathema to his critics, who say Rieu is too sentimental, and his concerts are too "light" to be "proper" classical performances.
It's clear, though, that Rieu does not listen to such points of view, or takes them seriously, as he has not let up on his signature style of fun and yes, romance, too. He not only has released his newest CD as of November of 2016, but is currently announcing his 2017 US tour, so if you love classical music, but want to have fun, go to an Andre Rieu concert, and be swept up in all the joy and beauty you can handle.
His personal awards for his work extend chiefly to:
• Knight of the Order of the Dutch Lion (awarded in 2002)
• Honorary Medal of the Province of Limburg (Rieu's home province; awarded in 2009)
• Knight of the Ordre des Arts et des Lettres (from France; awarded in 2009)
6) Frederica von Stade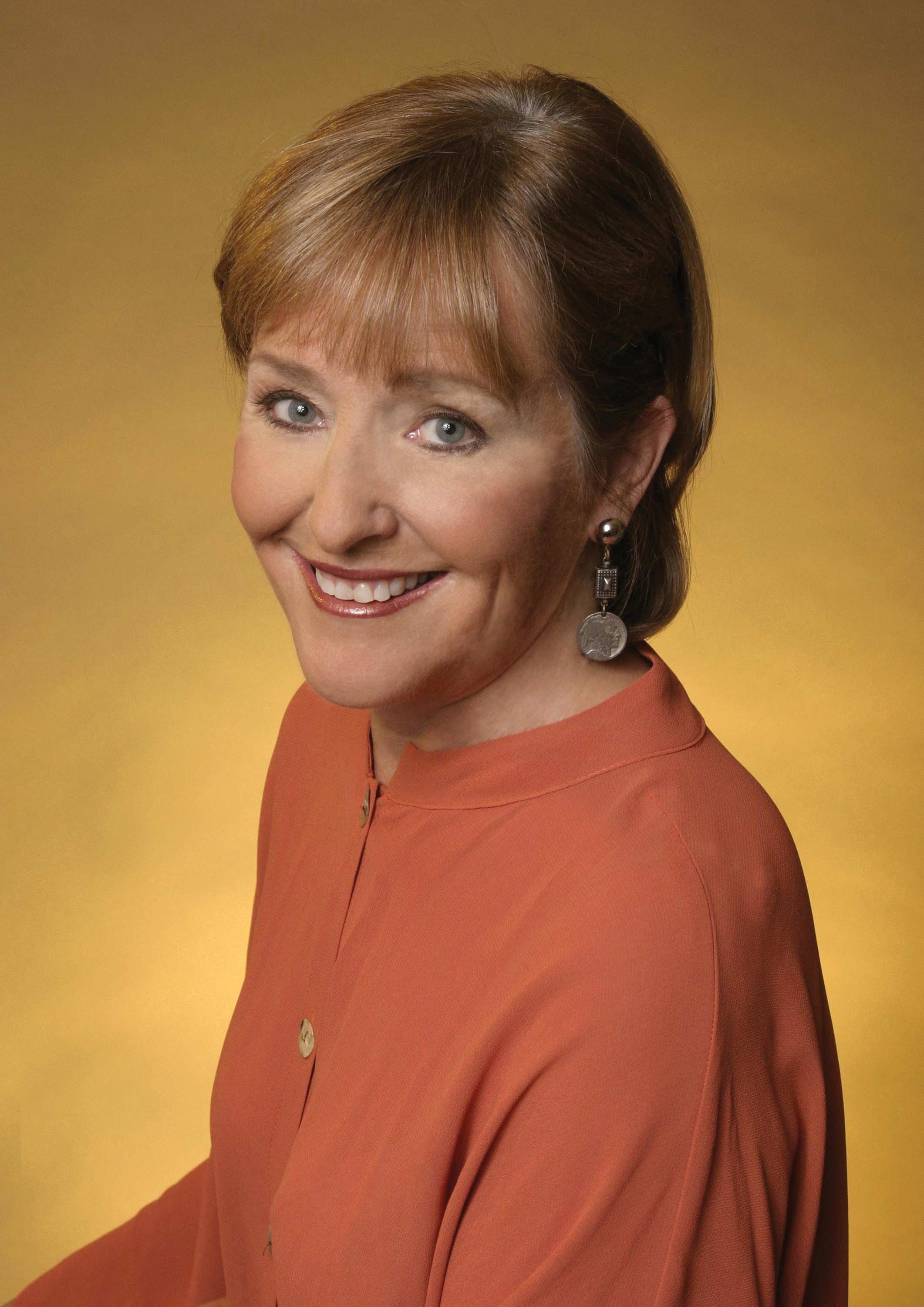 It is often said, quite correctly, that if your voice is professionally trained, it can last your entire lifetime. Frederica von Stade, born June 1st, 1945, is one classical performer that has proven this time and time again.
It seems that when people put top 10 lists together of classical artists, and they put female singers on the list, they tend to go with the lyric or coloratura sopranos, and the mezzo-sopranos, of which Frederica is one, tend to get pushed aside. Not in this list. There are many fine mezzos out there. Again, Frederica von Stade is one of them, and quite rightly, too.
Born in New Jersey to a US Army father who played polo but was killed in action before her birth, Frederica's background is not quite as firmly rooted in music as other classical musicians often are. But her interest in music was clearly declared upon attending Mannes College of Music in New York City. Her career started when she was in her mid-20s, starting with the Metropolitan Opera and then the Santa Fe Opera, where she was cast as 'Cherubino' in Mozart's Le Nozze di Figaro, singing alongside the great Kiri te Kanawa, another newcomer to the opera world at the time.
Her solid performances as Cherubino earned her the start of the international portion of her career, as she reprised this role in her European debut at Versailles in 1973. But opera isn't her only love. Broadway shows are another favorite of hers, because on Jimmy Carter's inauguration day, she sang "Take Care of This House," from Leonard Bernstein's show 1600 Pennsylvania Avenue. She later went on to not only perform at the Met but also on Broadway, where Show Boat and The Sound of Music were two of the many musicals that helped forge that part of her career.
But being a classically trained mezzo-soprano doesn't mean modern roles don't get written for you. Many contemporary composers have done just that for von Stade, including a work called Elegies, intended as a memorial for Frederica's father. This premiered in 1998, and in 2008, she appeared in a modern opera called Three Decembers, creating the role of 'Madeline,' a role that composer Jack Heggie wrote specifically for von Stade.
Her recordings are also as numerous as her live performances. One humorous recording out of the many 'serious' listings, stick outs as it is a warm, funny CD collaboration with A Prairie Home Companion's Garrison Keillor, called Songs of the Cat.
Frederica's awards include France's highest honor as an officer of the Ordre des Arts et des Lettres, as well as an Honorary Doctorate from the Cleveland Institute of Music.
7) Yo-Yo Ma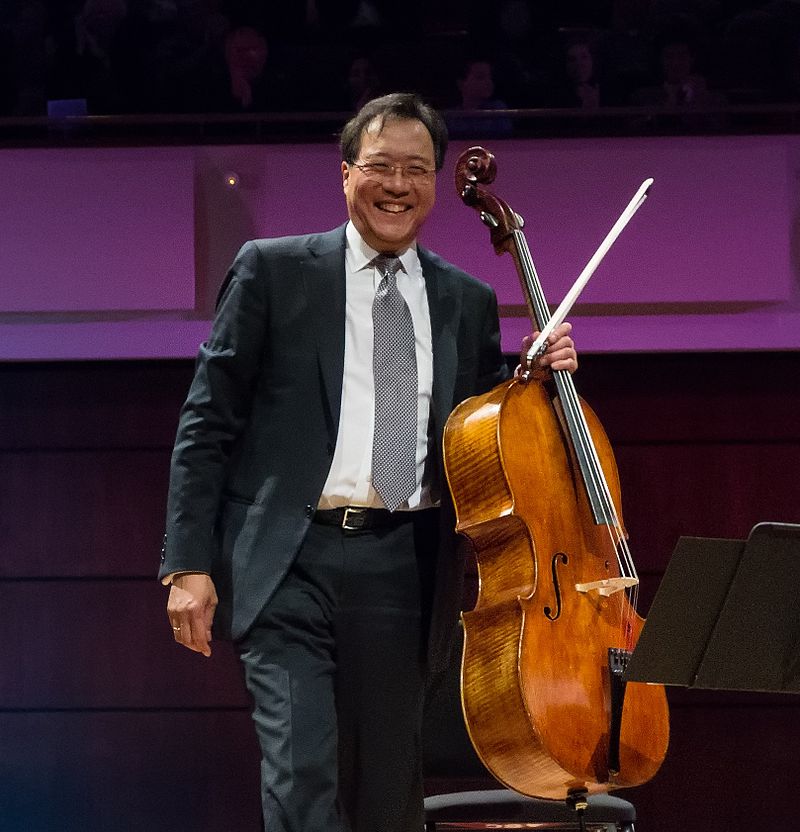 A top ten list of classical artists would not be complete without a mention of the world's most famous cellists. A musical prodigy born on October 7th, 1955, Ma is Chinese-American, but just so happens to be able to claim Paris, France as his birthplace.
While his father, a composer and music teacher, would wake both his children up quite early to practice on their respective instruments, forming in Yo-Yo Ma that strong source of discipline many classical artists are known for, Ma is also known for stretching the boundaries a bit, and performing with people such as Bobby McFerrin, who would not necessarily be placed in the 'classical performer' category, to say nothing of Ma's performing in genres outside of the classical music sphere, making experimentation and creation part of his personal style.
It goes without saying that music is a healing balm in times of tragedy, and Ma proved this all over again when asked to play at the ceremony marking the first anniversary of the 9/11 attacks.
Ma's discography, of course, is quite lengthy, with music ranging from Bach to tangos, and is one of Sony Classical's main recording artists for 30 years, along with a reputation as a Billboard-chart-topping classical musician.
Among Ma's awards and honorifics, he's a multiple-time Grammy winner, was chosen personally by Ang Lee to play on the Crouching Tiger, Hidden Dragon soundtrack, has won the National Medal of Arts, and currently serves as a UN Messenger of Peace
8) Jessye Norman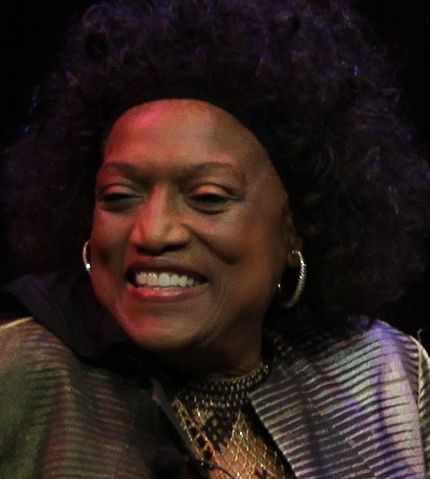 Choosing classical singers for this list has been a bit difficult, as there are so many amazing artists. But it's truly hard to leave out one of the opera's top sopranos: Jessye (simply pronounced as "Jessie") Norman.
Born in September of 1945, Norman's background in music is rooted in her family's amateur music efforts, both at home and in church, and when she was nine, she was given a radio for her birthday. With that radio, she discovered opera by listening to the weekly Metropolitan Opera broadcasts every Saturday and soon began listening to Marian Anderson's recordings, and she even names Anderson as one of her chief sources of inspiration.
Her lists of performances, awards, and recordings, collectively, is amazingly extensive and would take up another short article. She is best known as a dramatic soprano, but her range is so wide that many critics have termed her voice range as "Falcon," A "Falcon" singer is rare in that it has the mezzo-soprano timbre—usually described as rich and warm—but having the dramatic soprano range. Ironically, Norman never really liked pigeonholing herself, so she often ended up choosing roles more often meant for mezzos, rather than limiting herself to roles that would specifically fit her "Falcon" voice, preferring instead to go by her instincts, what she felt would be a good fit for her voice. This includes about six Wagnerian roles, as well as the title role in "Carmen," among many, many others.
Her awards and honorifics include that of the Ordre des Arts et des Lettres, a featured performer at the 1996 Olympic Games in Atlanta, Georgia, and in 1997, was one of the youngest Kennedy Center honorees. And these are just three of her early to middle-career awards. Her most recent award, as of 2015, was the Wolf Prize in Arts, an award given by a non-profit organization in Israel, something similar to the Nobel Prize, as they cover fields including science, agriculture, chemistry, math, medicine, and physics.
She no longer performs operas, choosing instead, in this latter part of her career, to simply focus on recitals, as well as her various work on boards and councils in New York City.
9) Plácido Domingo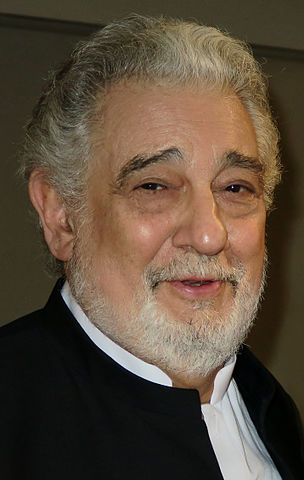 What would a "Top Ten" list of classical performers be without a mention of the man given the title "The King of Opera?" Mention Plácido Domingo's name to anyone who's remotely familiar with opera or Latin-American music, or even the late country-folk star John Denver, and you're likely to bring about at least a decent smile, if not a wide grin, as he is one of the most recognizable voices in the world of opera as a whole.
He was born in Madrid, Spain, but moved to Mexico with his parents when he was eight. Before the move, however, Domingo showed a very early aptitude for singing, via his ability to hum complex melodies from one of the zarzuelas from his parents' company. A zarzuela, by the way, is a Spanish lyrical-dramatic show with strong operatic qualities, featuring both spoken and sung scenes, somewhat similar to our modern Broadway and West End musicals.
At first, Domingo considered himself a baritone, but after filling in twice for tenors that had fallen ill or gotten injured, he eventually made more forays into the tenor range. This said, his rare attempt to sing a higher bel canto tenor role, that of 'Enee' in Berlioz' Le Troyens, ended up being just that: rare. He sang four out of the six contracted performances of the role, one of which was shown on TV, but after that, he never sang that role again, sticking with the more dramatic tenor roles.
Domingo's career took off wildly enough in the 1980s thanks to his work with John Denver, and of course, his subsequent operatic performances, that the creators of "Sesame Street" designed a character named "Placido Flamingo." It was something of a loving spoof on the opera tenor's name while teaching small children about classical music in a way their parents might not be able to.
Additionally, Domingo's rich, warm, dramatic vocals just within the Latin-American and easy listening genres helped him accomplish his goal of introducing more people to opera, or at least an operatic style of singing.
Another way he's helped introduce people to the world of opera was in the 1990s when he joined forces with Jose Carreras and Luciano Pavarotti to form the aptly nicknamed "Three Tenors," who, as a trio, went on to further acclaim.
In recent years, not only has Domingo switched to taking on baritone roles, but he's also done quite a bit of conducting as well as being in the administrative sector as an opera company director. Some of his awards include several Latin Grammys, Commander of the French Legion d'honneur, numerous honorary doctorates, and honorary Knight Commander of the Order of the British Empire.
10) Luciano Pavarotti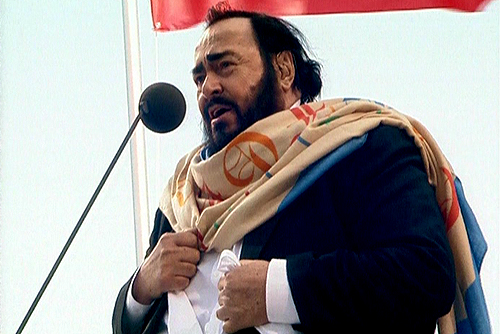 Those who grew up watching The Three Tenors knows of the rather rotund Italian fellow making up one-third of the trio. Still, others might have grown up listening to Pavarotti in a different way, chiefly from the weekly Metropolitan Opera broadcasts, among other avenues.
Pavarotti, like many of the other artists on this list, grew up in something of a musical atmosphere. His father was also a fine tenor, but did not pursue a career due to nerves. This did not stop young Luciano, whose main influences were Enrico Caruso, Mario Lanza and Giuseppe Di Stefano, among others. Like many other Italian boys, Pavarotti had a passion for football (what the US and Canada call 'soccer'). So while he studied voice, he also was considering pursuing a career as a goalkeeper.
His mother, Adele, on the other hand, persuaded Luciano to pursue teaching, and he obliged her, teaching elementary-level school for two years when the desire to sing ultimately took over. It was then that he began studying music seriously at age 19, and a year later, in 1955, he had his first singing success at the International Eistedfodd, a yearly music festival in Wales.
Later on, when his career truly began in the '60s and '70s, he frequently sang with Dame Joan Sutherland, whom he credited for the breathing technique that would help his vocal cords stay healthy. This all came about after a nodule was discovered some years earlier, forcing him to bow out of singing for a time.
Pavarotti's career from then on grew to eventually push him to the forefront of bel canto opera, one role in particular—Tonio in Donizetti's La fille du regiment–earning him the nickname "King of the High C's," because of his success at hitting several high C's in the course of the performance. He had launched that particular role with the Royal Opera Company and repeated that astounding sequence of high C's in a debut at the New York Metropolitan Opera. This not only reaffirmed his nickname but also earned him a record number of 17 total curtain calls.
Up till the 1990s, Pavarotti had mostly been known in households that appreciated opera. It was when he teamed up with Carreras and Domingo that more and more people outside the opera world began to know and recognize his name. This new recognition was also due to the fact that his version of the famous aria Nessun Dorma was chosen as the theme song for the BBC's coverage of the 1990 FIFA World Cup, hosted that year in Italy.
Thanks to such exposure from a non-musical venue, the aria gained something of a "pop" status and it became Pavarotti's signature aria as a result. Following quickly on the heels of the World Cup was the famed Three Tenors concert in Rome, where Pavarotti hammed up another well-known aria, O Sole Mio, and to the joy of the audience, Carreras and Domingo decided to have a bit of fun and mimicked Pavarotti.
Pavarotti went on to do a bit of cross-genre work, forming Pavarotti & Friends, which came to be part of his humanitarian work as well. This effort was not only charity-based, but it introduced opera to people and made it emotionally accessible.
He did this by engaging the pop talents of various singers such as Bryan Adams, Aaron Neville, Celine Dion, Bono, and many others. Proving once more that his heart was as big as his voice, Pavarotti set up a school in Bosnia so that young musicians could get the training they desired. Sarajevo, in response, made him an honorary citizen.
Pavarotti sang his final performance in early 2006. Later that year, he was diagnosed with pancreatic cancer, and though he had surgery to remove a tumor, and he was optimistically making plans to attempt to continue his music work, it was not to be. Pavarotti died in 2007 after a tough battle. He may be gone, but his legacy lives on in the work he did for the world of music, and in his humanitarian efforts.
Enjoy the List of Famous and Popular Classical Music Composers and Artists
So there you are, ten of the most well-known classical music artists of both the 20th and 21st centuries. It was truly a tough decision, as there are many who could have been chosen, but there were some names that were an obvious choice, and could not be left out. We hope this will give you enough of a taste that you'll go explore this genre of music with fun and joy in mind.