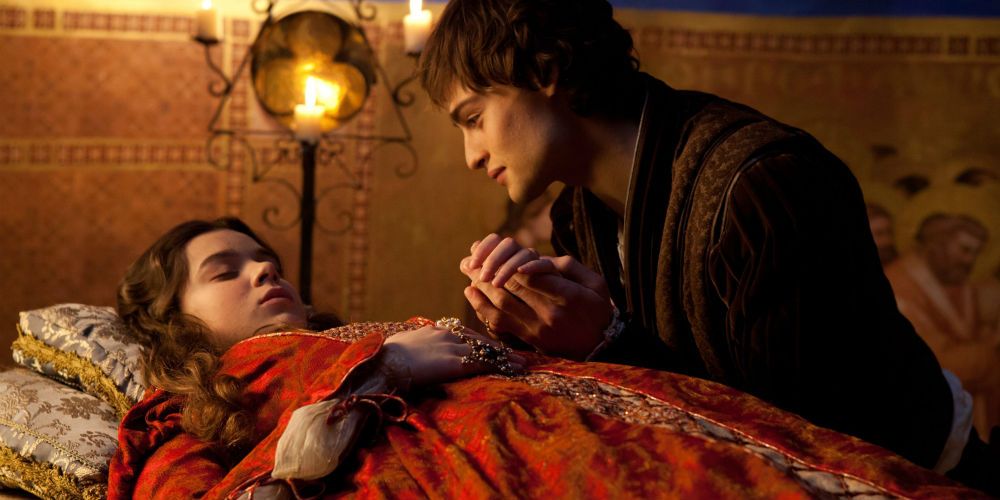 For our lovelorn and cynical readers, we prepared a list of the most ill-fated and unfortunate couples in opera, which include triangles, deception, incest and (spoiler alert) a fair dose of bloodshed. Let's just say that Richard Wagner and Giacomo Puccini really set the bar on that matter, adding political intrigues to torrid (if not incestuous) love affairs.
Rather than experiencing that turmoil of passions and destructive feelings, listening to the Pathétique or Barber's Adagio for Strings while sipping wine solo does not sound that bad anymore, does it?
Tristan and Isolde (Tristan und Isolde)
We meet Tristan and Isolde on a Cornwall-bound ship, as Tristan is offering her as a bride to King Marke of Cornwall. While aboard, Isolde finds herself torn between lust and anger towards Tristan: he killed her former fiancé Morold and she tended to his wounds because she had not recognized him as her fiancé's bane at first. So, torn between those feelings, Isolde asks her handmaiden Brangaene to concoct a poison so they can both commit suicide. Alas, that poison turns out to be a love potion, and lust soon overcomes them.
While at the king's castle, when the king departs on a hunting party, the two lovers meet and, hailing the darkness, they give their passion free rein. However, their tryst comes to an abrupt halt as day breaks and the lovers are surprised by the king and all his men, and soon after, Tristan is stabbed and returns to his castle. After Tristan lay mortally wounded in the ruins of his castle, the lovers briefly reunite but he dies soon after, before meeting her maker as well, Isolde Isolde sang the Liebestod "love's death", which signifies that their love can be consummated only in death.
Siegmund and Sieglinde—Die Walküre
It was a dark and stormy night (hah!) when Siegmund, fleeing from some enemies, sought shelter at the house of the warrior Hunding: Sieglinde, Hunding's unhappy wife, greets him and offers him a cup of mead. Upon returning to his house, Hunding offers Sigmund the customary hospitality even though, after Sigmund tells his hosts his tale, Hunding realizes that Siegmund is one of his enemies and, at daybreak, they are bound to engage in a duel Sigmund, without revealing his name, tells Sieglinde that he was separated from his twin sister when he was very young and, after relating other relevant details including a sword he was promised (Nothung, which could be found in Sieglinde's garden), the two realize they are twins: their father is Wotan and their mother is a mortal woman.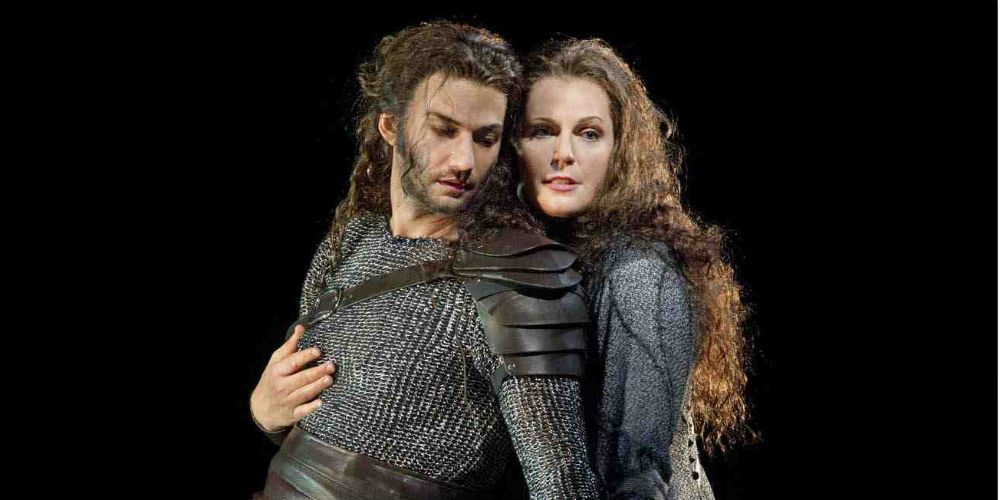 That discovery, however, does not faze them: their incestuous love is consummated anyway but, due to a greater divine scheme orchestrated by his father Wotan (with a relevant interference by his wife Frigg) Siegmund is eventually killed by Hunding in battle, even though the valkyrie Brünnhilde somehow tried to protect Siegmund. While Wotan strips Brünnhilde from her powers and condemns her to an enchanted sleep, Sieglinde is actually left pregnant with what would become Siegfried.
Siegfried and Brünnhilde (and Gutrune and Gunther)—Götterdämmerung
Siegfried, the son of the incestuous twins Sigmund and Sieglinde, frees Brünnhilde from her slumber and, after the former valkyrie sends him off to new adventures, he gives her the notorious ring as a pledge of fidelity. Their relationship is incestuous as well: he is related to Wotan, while she, being a (former) valkyrie, is one of the god's daughters.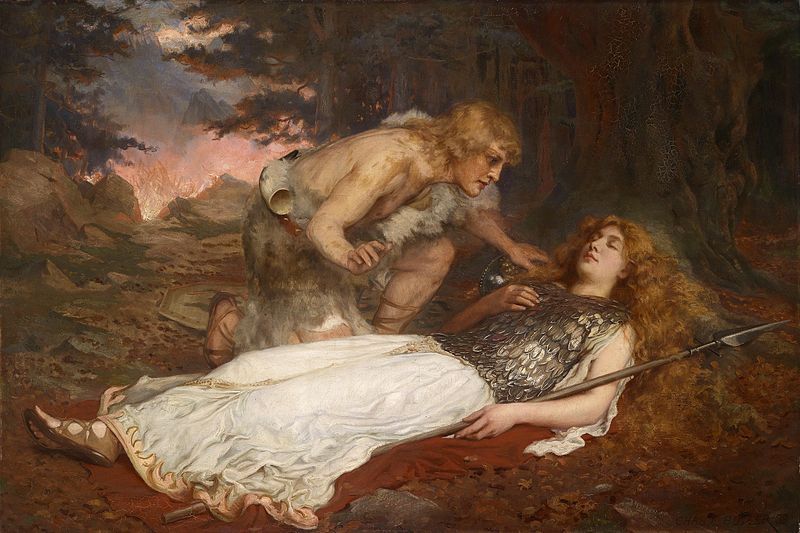 In the Götterdämmerung, potions come into play as well. When Siegfried visits the Gibichungs, Gutrune gives him a potion that makes him forget Brünnhilde and fall in love with her. This way, her brother Gunnar can marry the former Valkyrie, while she can marry Siegfried. The two brothers, however, are just pawns of Hagen, son of Alberich: he wants those marriages to happen so he can have the ring back. Siegfried, disguised as Gunther, penetrates Brünnhilde's rock and claims her as his wife and, even though she resists him, he manages to seize the ring she was guarding. When, after being taken to the Gibichungs' court, she notices that Siegfried is wearing the ring, she realizes she has been betrayed and, together with Gunther and Hagen, plots to kill him. On a hunting trip, Hagen gives Siegfried a potion that restored his memory and then stabs him in the back. Upon learning of her husband's death, Gutrune dies of grief, while Brünnhilde, taking charge of the events, orders for a large funeral pyre to be set by the river, delivers an apostrophe to Siegfried, mounts her horse and rides into the flames.
Carmen and Don José (and Micaela and Escamillo)—Carmen
In Sevilla, Carmen willingly seduces chief dragoon don José first by singing the praise of the fleeting and untamable nature of love (L'amour est un oiseau rebelle), then by hinting at night of passion at Café de Lilias Pastas, then by performing a private dance for him at such café. When they finally manage to live together in a mountainside cave, however, she grows bored of him and they eventually fall apart: he decides to marry the shy maiden Micaela to grant his mother's final wish, while she falls for the torero Escamillo. When José finds out, however, he tries to win her back and Carmen, angered throws a ring he gave her to the ground. He reacts by stabbing her to death and then surrenders to the authorities.
Roméo and Juliette
This couple barely needs an introduction: they represent the ultimate example of star-crossed lovers that can be united only in death.
Hoffmann and Olympia, Antonia, Giulietta, and Stella—Les Contes d'Hoffmann
At a tavern in Nurnberg, the Muse of Poetry wants to draw Hoffmann's attention to herself, so he can forsake all of his other loves and devote himself to her, which means he can commit to his art. While Stella, a primadonna, sends Hoffmann a love letter requesting a Rendez-Vous, the letter is intercepted and, when Hoffmann arrives at the tavern, he starts entertaining a group of students with the tales of his three past ill-fated, unfortunate loves. First came Olympia, an automaton doll, then Antonia,a talented singer whom her father forbids to sing because of a mysterious illness (she is made to sing and dies), and then Giulietta, a courtesan who tries to seduce Hoffmann because evil Dappertutto had promised her a diamond in exchange for a reflection of the poet. The muse's plan works and Hoffmann finally devotes himself to the Muse, marrying his art, leaving Stella out of the picture
Cho Cho San and Pinkerton (and Kate)—Madame Butterfly
Pinkerton, a U.S. naval officer; Butterfly, a Japanese fifteen-year-old and Kate, his Pinkerton, a U.S. naval officer stationed in Japan, is about to wed fifteen-year-old Cho-Cho-San (Butterfly); he is marrying her for convenience since he plans to leave her once he finds a proper American wife. Butterfly, however, already converted to Christianity in order to marry Pinkerton. Pinkerton explains his feelings for Butterfly in "Amore o Grillo," where he claims he's beguiled by her innocence and charm.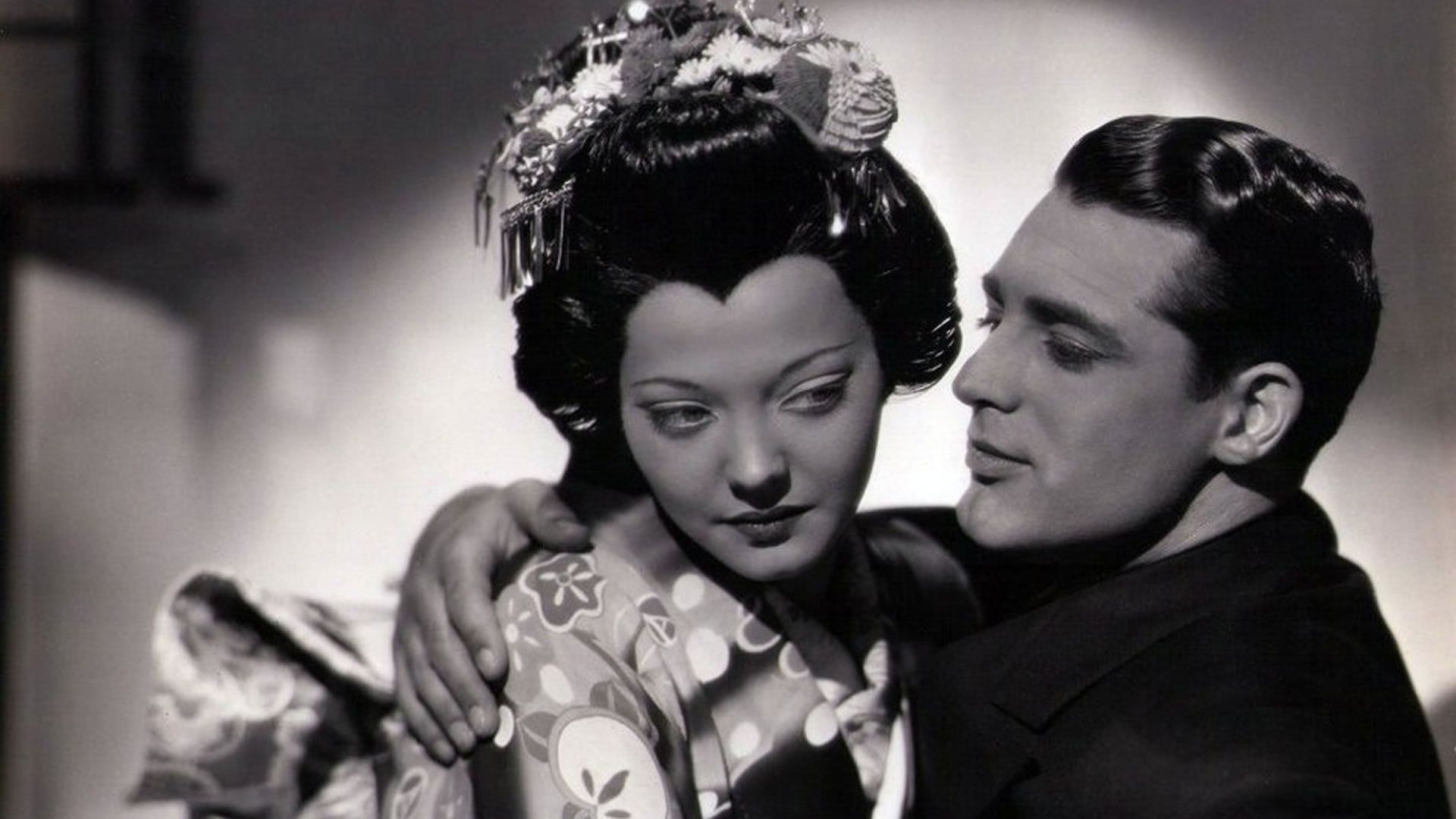 Soon after the wedding, he leaves and, three years later, Butterfly, who, in the meantime bore Pinkerton a son, is still awaiting his return, meticulously studying every ship appearing on the horizon. When she finds out that Pinkerton is indeed returning to Japan, she is elated, but eventually, he returns with his new American wife Kate in tow, asking her to give up the child so that he and Kate can raise him. When she discovers the truth, she draws her father's knife, which he had used to commit an honorable suicide, and she kills herself too—even though, before doing that, she blindfolds her son and has him hold an American flag.
Violetta and Alfredo—La Traviata
In Paris, courtesan Violetta Valéry is introduced to Alfredo Germont at a lavish party thrown at her salon. He asks her to dance but soon she is fatigued since, in pure late 1800s fashion, she has tuberculosis. However, She gives him a camelia, promising they will meet again when the flower has wilted. Even though she debates whether Alfredo is the one in her life, and even though she concludes that she wants to live sempre Libera, three months later they live in a country house on the outskirts of Paris. Actually, Violetta has abandoned her previous lifestyle and is forced to sell her possessions in order to support herself and her life with Alfredo. Giorgio, Alfredo's father pays her a visit and tells her to leave her son because their relationship is threatening the respectability of the Germont family. She reluctantly leaves Alfredo and returns to her former lifestyle and, a party that they both attend separately, Alfredo humiliates Violetta by throwing money at her, as a payment for service rendered. Soon, Violetta's tubercolosis worsens but, in a letter, Giorgio writes that he understood Violetta's actions and that he is sending his son to ask her for forgiveness. Even though the lovers reunite, Violetta's time is up and she dies in Alfredo's arms.
Rusalka and the Human Prince (and the Foreign Princess)—Rusalka
Rusalka is the Water Goblin's daughter and has fallen in love with a human prince who usually goes hunting around the lake where she and her sisters dwell. Her father does not fully approve of her daughter's love interest but sends her to witch Jezibaba, who tells her that, should she become human, she would lose the power of speech. Also, should the prince betray her, they would both be damned. Nonetheless, Rusalka drinks a potion the witch offers her and, soon after, she and the prince are seen disappearing from the woods together. Their union is soon doomed, since, at the wedding, a Foreign Princess quickly manages to win the prince's affection and to curse the couple. Back in the pond, Rusalka asks the witch for advice and she tells her that she needs to kill the prince with a dagger she is given, which she refuses to do. So she transforms into a bludicka, a spirit of the dead that emerges from the deep waters just to lure humans to their death. The prince goes back to the lake, searching for a white doe and, when he senses Rusalka's presence, he asks her to kiss him, even though he knows this results in death and damnation for him. She returns to the lake as a demon of death. Does all this sound familiar?
Norma and Pollione (and Adalgisa)—Norma
Gaul and Rome are on the brink of war, but another kind of drama unfolds between the druids and the Roman soldiers. Prior to the main events of the opera, Gaulish high priestess Norma had fallen in love with proconsul Pollione and borne him two children. Norma does not want war because she wants her lover to be safe, and in the famous aria Casta Diva, she prays the Moon Goddess for peace. Barely did she know, however, that Pollione fell in love with younger priestess Adalgisa, whom he begs to go to Rome with her. Unwittingly, Adalgisa confesses everything to Norma, who soon realizes that Pollione is in love with the younger priestess. When the time has come to declare war Norma has to perform a sacrificial ritual in order to authorize the war. Pollione, who in the meantime had just desecrated the temple, is brought forward to be sacrificed, but Norma declares herself incapable of performing the ritual. She states that a priestess who broke her vows would make a better sacrifice. Did she mean Adalgisa? No, she actually referred to herself, since she was guilty also of begetting two children to a Roman. A newly enamored Pollione joins her on the pyre and the two lovers are reunited in death.
Floria Tosca and Mario Cavaradossi (and Scarpia) —Tosca
In June 1800, Rome is torn between the troops of the kingdom of Naples and yet another Napoleonic invasion. Primadonna Floria Tosca is the lover of the painter Mario Cavaradossi, whom she suspects is having an affair with Marchesa Attavanti. Soon, policeman, Scarpia arrests Cavaradossi because he thinks he's complicit in hiding political dissident Angelotti, the former consul of the Roman republic. Scarpia orders Cavaradossi to be tortured and tries to convince Tosca that, if she reveals Angelotti's hiding place, her lover's torture will cease. Cavaradossi is enraged when he finds out that Tosca spilled the beans, improvises a political tirade and is seized again by Scarpia's men. 
Scarpia then tells Tosca that, if she gives herself to him, her lover will be freed: Angelotti committed suicide, so Scarpia and his men could stage a mock-execution for Cavaradossi and grant the lovers a saufconduit to flee Rome. While Scarpia signs the papers, Tosca draws a knife and, as soon as he embraces her, she stabs him to death.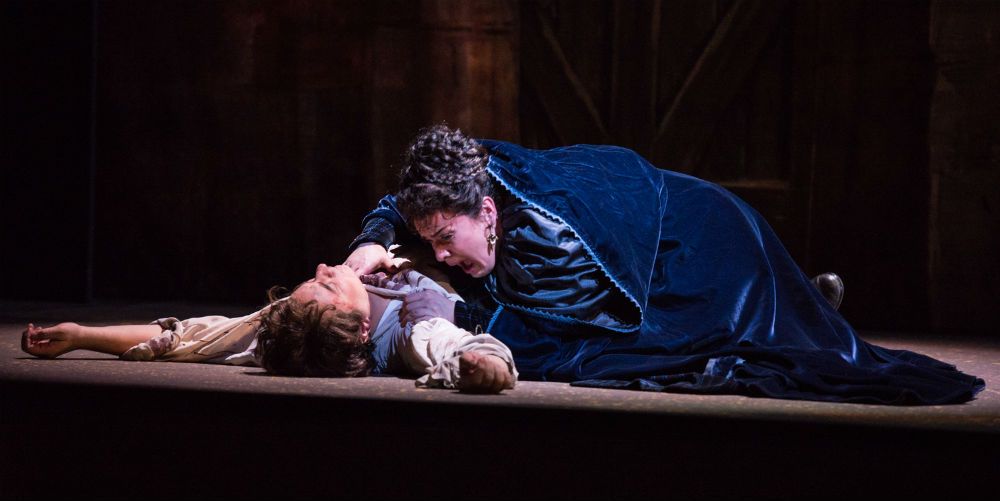 The lovers reunite at Castel Sant'Angelo in prison where Tosca explains that the upcoming execution is just a travesty and that they will be able to flee the city. Well, at the time of the execution, it turns out it was not intended to be a mockery. and Cavaradossi drops down dead. Soon Tosca is seized by Scarpia's men because they found his body and know that Tosca was behind all that. She frees herself, walks to the parapets of the castle, says "Scarpia, avanti a Dio" and jumps to her death.