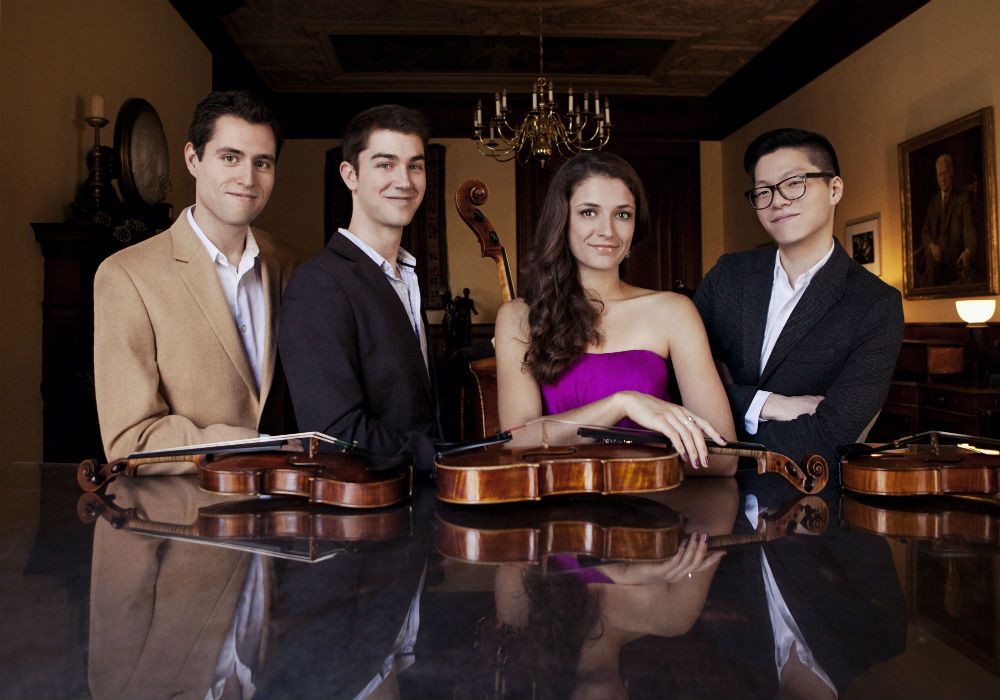 Ask anyone of a certain generation to hum Samuel Barber's Adagio for Strings, and they'll probably imagine something like Arturo Toscanini's NBC Orchestra version that was played at President Franklin D. Roosevelt's funeral in 1945. But as History.com explains, that's not how it started:
"Adagio for Strings had begun not as a freestanding piece, but as one movement of Barber's 1936 String Quartet No. 1, Opus 11. When that movement provoked a mid-composition standing ovation at its premiere performance, Barber decided to create the orchestral adaptation that he would soon send to Toscanini."
We've grown so accustomed to hearing the orchestral version of Barber's Adagio that it'd be reasonable to expect the simple string quartet version to blow our minds with its understated simplicity. And as many listeners learned when local performers began to play the original four-instrument version in celebration of Barber's centennial in 2010, there's as much atmospheric difference between the well-known version of the Adagio and the original Opus 11 movement as there is between, well, an orchestra and a string quartet.
Which is what makes the Dover Quartet's version of the Adagio so freaking amazing:
That's the sound of a string quartet doing the work of an orchestra. There's a reason Barber took the Adagio's original standing ovation as an indication that it needed the power of an orchestra behind it, but these four young musicians have managed to do powerful things with it anyway. And they've certainly had plenty of practice; they played Barber's entire String Quartet No. 1 during last year's international tour, and bring to their performance a sense of where the movement stands in relation to the larger composition.