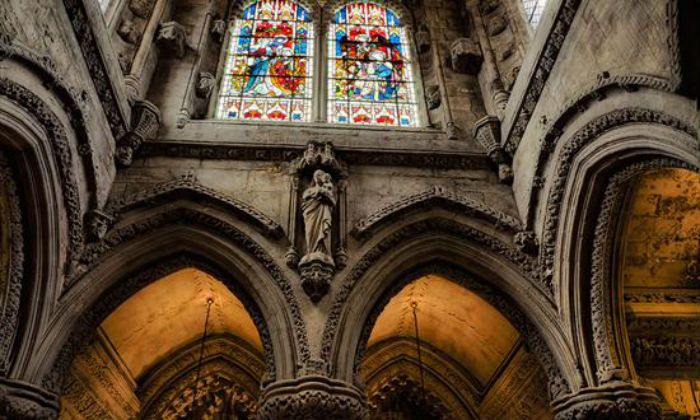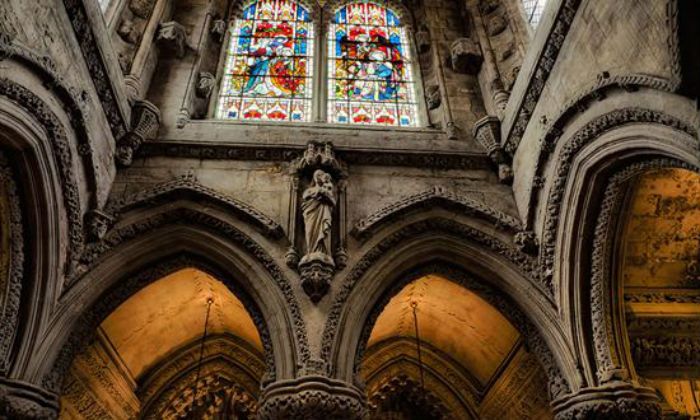 Dan Brown's best­-selling book The Da Vinci Code captured the attention of historians, fiction readers, and movie goers. It also intrigued two individuals, a father, and son duo into unlocking something else hidden in the Scottish church in Edinburgh. Masked inside the Rosslyn chapel arches are what Thomas and Stuart Mitchell refer to as "frozen music."
Thomas, the 75-year-old father, was a code-­breaker in the Royal Air Force. Both he and son Stuart are trained musicians as well. The code­-breaking training contributed to the discovery of the meaning behind strange symbols hidden in the carvings of the arches.
"The music has been frozen in time by symbolism, it was only a matter of time before the symbolism began to thaw out and begin to make sense to scientific and musical perception." Mitchell said on his Web site.
Their website details their project in cracking the musical Da Vinci code, a process that took them 27 years to achieve. Key in this discovery was 13 carved angel musicians in the stone of the chapel arch. Coinciding with these angels are 213 cubes carved that depict particular patterns.
"They are of such exquisite detail and so beautiful that we thought there must be a message here," Mitchell told Reuters.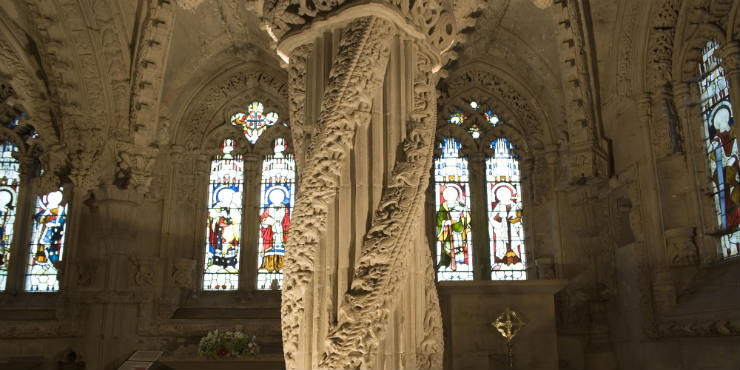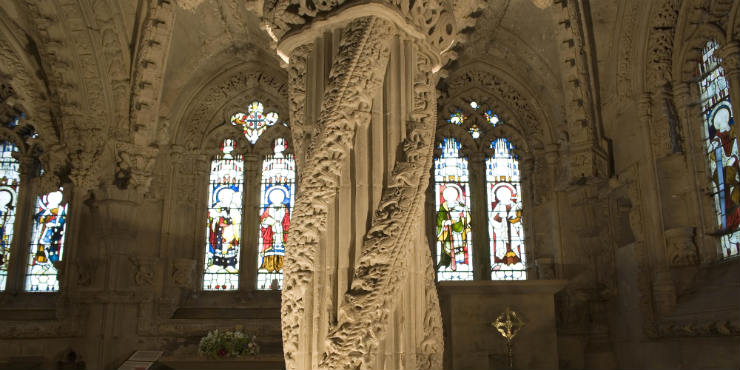 Deciphering the patterns in the cubes and the angels as well as studying the history of the ancient musical system of Chladni led to the unlocking of the code. The patterns carved into the cubes matched a pitch in the Chladni to reveal a particular pitch which led to discovering this hidden melody. The Mitchells have called the piece The Rosslyn Motet and added words from a contemporary hymn to complete it.
The Stuarts arranged the Da Vinci musical composition that was performed in Scotland by the Tallis Chamber Choir.