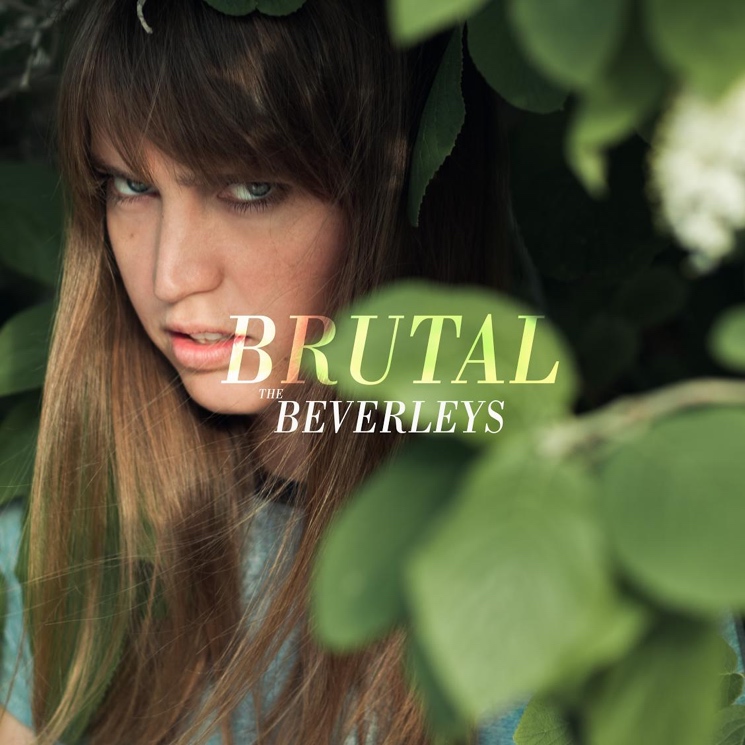 It's been a while since Courtney Love was on the minds of up and coming music stars, unless you're watching documentaries on whatever happened to her band Hole following the tragic death of Kurt Cobain and presumed end of grunge. It turns out that the sound of grunge with a female lead is alive and well, thanks in part to The Beverleys.
Their Brutal LP (debuting on November 6th) captures the heart of what helped make Hole a Cinderella favorite in the early days of grunge and alternative rock. The pulsing guitars and bright drum flair added to a garage-band presence are even more boisterous with Susan Burke's slightly rasped shouting vocals (shouting is the closest description I can come up with, which is still open to interpretation).
Visions is the lead single from their 2015 album for this Toronto trio made up of sisters Joanna and Steph Lund (on drums and rhythm guitar) with Burke bringing the heat on vocals and lead guitar. The angst-style of Hole's sound is evident in the cover image of The Beverleys, leading into an enjoyable song and a great introduction to a new indie rock sensation.