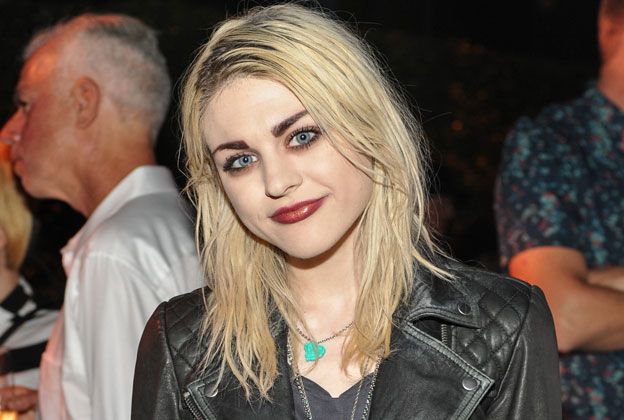 When rock stars and movie icons pass from this life and into the next, and do so in their youth, they become forever young immortals. James Dean, Jim Morrison, and Marilyn Monroe will forever be remembered as the 20-something world changing artists they were before their death.
Kurt Cobain walks a similar path in death, some twenty years after his tragic suicide. What is often left out of the story are those close to these people who were left behind after their untimely passing, family and children in particular. The emotional effects that came with the death of a world-renowned loved one means something altogether different than what it means to those of us on the outside.
Strangely, it's harder to see that inside view from Francis Bean Cobain, the only child of Kurt Cobain and Courtney Love. In a recent interview with Rolling Stone, Francis opened up about a reunion of former members of Nirvana in her home. The gathering was for the new documentary on Cobain's life called Kurt Cobain: Montage Of Heck.
Francis describes her father using his name instead of how children typically speak of their parents. Nowhere in the Rolling Stone interview does she refer to him as "Dad," instead calling him Kurt at every turn.
In retrospect, this makes sense. Francis' knowledge of her father as a person is limited to what she's read or heard from others. Cobain's death did occur when she was but twenty months old. Prior to this tragic event, the father and daughter had little interactions, including a lengthy ordeal with CPS over an investigation into whether or not Love had taken drugs during her pregnancy.
And yet, Francis shares so many similarities to her late father that Grohl and other former Nirvana members Pat Smear and Krist Novoselic remarked that her behavior and even appearance are so identical to how Kurt was. Their reunion featured several instances where it was noted that the daughter seemed to be channeling her late father.
The full interview with Rolling Stone recently marks one of but a handful of instances where Francis Bean has spoken of her family in any capacity to mass media. Only a few interviews over the past decade have happened, marking another similarity to her father in avoiding the press.