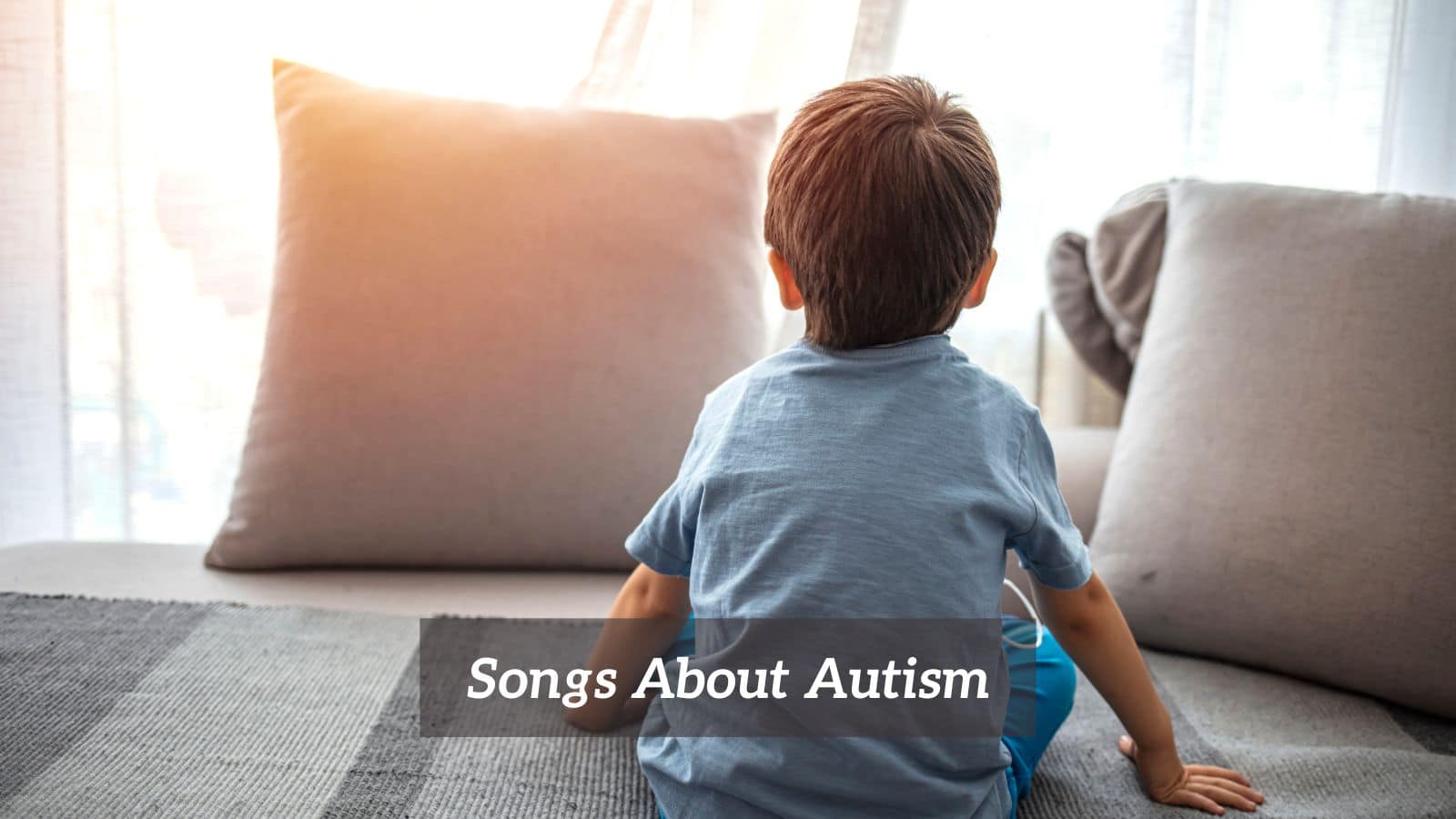 Receiving a diagnosis of autism can be one of the most life-changing but revelatory experiences you could ever face, whether it falls upon your child or on yourself.
Our playlist collects the most insightful songs about autism, exploring the different symptoms from the perspectives of teen sufferers, young children and parents alike, whilst shining a light on the unique beauty of an autistic mind.
Songs About Autism
1. Daughter – Numbers
Daughter's dream-stained track Numbers is a captivating, atmospheric pop track wish a lush vibe of delicate grungy darkness.
Numbers transports you to dark hazy nights wandering the city, the glowing lamplight exposing the emptiness filling your every action, leading to a subtle detachment from reality.
Hypnotic drug allusions embellish the lyrics, showcasing the torturous feeling of isolation despite being surrounded by people, "Chemically enlaced faces, black out nights and tight spaces, we'll feel distant embraces, scratching hands 'round my waist… I feel numb in this kingdom."
Threaded throughout this song is the longing that someone will bring you back to Earth and melt away the apathetic aversion to society, often found within autism.
This wavy pop anthem is crafted for anyone feeling numb in situations where they should feel alive, or who hopelessly struggles to form deep connections with the outside world.
2. Mr C. Dollarz – Autistic
Mr C. Dollarz uses the pure flow of rap to give one of the most captivating, heartfelt yet realistic insights into the life of a parent with an autistic child.
Every verse is packed with love despite clear portrayal of the obstacles faced by a family after diagnosis, such as the quiet agony of realising your son might not be able to form the social bonds you expected;
"They say you different 'cause you able to hearsay but not repeat it, like a secret it could've been worse, at least you breathing, am I dreaming? I can't wake from this nightmare, I wipe tears."
But like any parent, Mr C. is thankful to God for the blessing of his son, playing the strong, stable father role deserved by any child;
"I wanna thank you son, you're teaching me patience… I know you can't talk but you feel my love… Keep on dancing son, I got your back.. I'll be right by your side when they're making fun."
This track is a hidden gem, peering into the darkest corners of autism often ignored for the sake of keeping peace.
The detailing of medical bills, the inability to truly decipher your child's emotions and the fear of what will happen to them after you die, are just some of the dire aspects of autism Mr C. draws upon to bring parents together with a deep-rooted sense of communal support.
3. Hey Violet – O.D.D.
Hey Violet devotes her pop song O.D.D to those feeling like an outcast, struggling to withstand the burden of their social differences.
The level of honesty Hey Violet pumps into their track almost feels like a personal attack to those who share the experience; the relatability is instant, create a comforting space with a cut-throat attitude;
"Some days I wake up I just wanna hide under the covers, 'cause no matter what I do I'll never be like all the others."
Whilst blanketing her verses with the essence of family support, her chorus shines a bitter light on the ways an autistic person is often viewed and stereotyped;
"I'm a little o.d.d, most people don't get me, I'm the girl in the back of the class, blank stare, don't care, don't ask… Pink hair but I'm wearing all black, I see the way they look at me, I can hear it when they talk that trash, saying 'Any minute she's gon' crack.'"
4. Laura Rays – It's All Too Much (Never Enough)
Laura Ray crafts her track with a soft, soothing acoustic soundscape to cancel out the chaos around you with her calming ambience. It's All Too Much details a life story of feeling powerless and insignificant due to your differences in sociability and demeanour.
From their earliest memories, "I remember as a child all my senses running wild and I couldn't calm them," to the their teens, "I remember as a teen I never had much self esteem and I couldn't fit in," the narrator puts words to feelings often unspeakable, whilst anchoring their message in the hard-hitting truth of a condition you're born with, "It's all too much, it's never enough, it runs through my veins, and no, it can't be erased."
Laura's compelling descriptions of hypersensitive overload, matched with the overwhelming feeling of being trapped in a world of your own, transfers to a number of illnesses outside of autism such as ADHD and depression, crafting a song with the ability to bring serene reassurance that your struggles are not fought alone.
5. Carla Bianco – Through the Spectrum
Carla Bianco's cute track glows with a heart-warming message, written from the unique perspective of an autistic child to their eternally caring mother.
Carla crafts her lyrics with a rainbow of colours to reflect one of the symbols for autism awareness, whilst metaphorising the natural uniqueness of a gifted child; "When they try to see through my point of view, that's when they'll see the colours too."
Through The Spectrum highlights how a mother's love is woven through every turn of life, painting light upon every part of their child's day, whilst embracing them for who they are, no matter how different they might be;
"When I was two years old, you saw something special I couldn't see, you did everything you could, mom, to reach me … You opened the doors when the world shut me out."
6. Mark Leland – Missing Pieces
Mark Leland's autism awareness track, Missing Pieces, is crafted with beauty and peace within every line, as he tells the story of his son's diagnosis of autism.
Leland crafts a stunning scene of the December evening his child was born, detailing the spiritual first moments of life in a way that echoes through the hearts of any parent, "He had captured my emotions, and wrapped them up just like a gift at Christmas time, I thanked the Lord above that he was mine, I prayed to God that everything was fine."
The title lyric, 'missing pieces' is clouded with an array of different meanings: firstly, by evoking an autism awareness symbol – the jigsaw puzzle piece – to illustrate how autism has removed sections of his son's natural social abilities.
This also clears the way for a metaphor of how science still hasn't pieced together what actually causes autism or how to 'cure' it, alongside how it falls down to the parents to 'put the pieces back together,' by keeping peace and love at the heart of the family after their child's diagnosis.