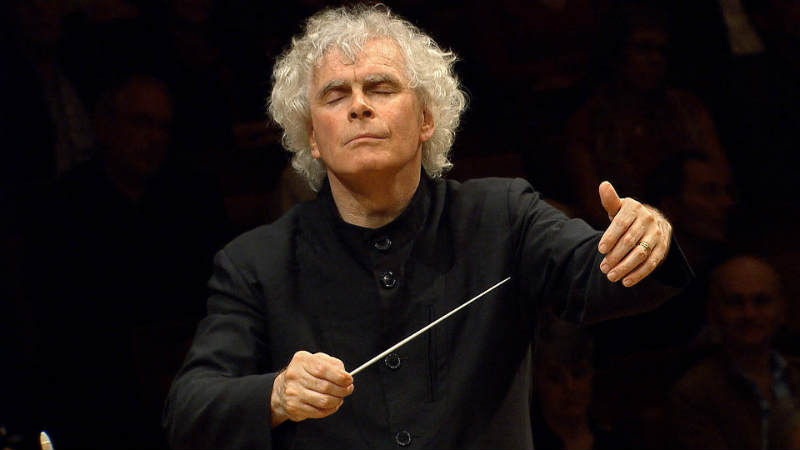 The Classical music world sits in eager anticipation for the return of one of its greatest names to present once again in September. Sir Simon Rattle marks a triumphant return to Birmingham on September 8th at Symphony Hall.
The concert event will mark the 25th Anniversary of the Birmingham International Concert Season at Symphony Hall, the performance is a celebration of the city's musical heritage. Sir Simon will lead the Vienna Philharmonic in this historic performance of Elgar's 'The Dream of Gerontius'. This piece by Elgar, the historic Birmingham composer, is noted as his best work.
The all-Birmingham celebration is a monumental celebration of the composer who made such an impression upon the city that the very Symphony Hall itself was built, boasting the best acoustics in Europe.
"For the people of Birmingham, Sir Simon's name sits alongside those of Elgar, Holst, Howells and Vaughan Williams who once called this area their home.
What better way to launch the 25th Anniversary Season at Symphony Hall than with this combination: an all-Birmingham work performed by one of the world's most renowned conductors, who helped create the hall in which he will perform. The work has been performed many times in Birmingham since its first performance, but this will be a great occasion to treasure," said Andrew Jowett, Director of Town Hall Symphony Hall.
Tickets and more information available HERE.