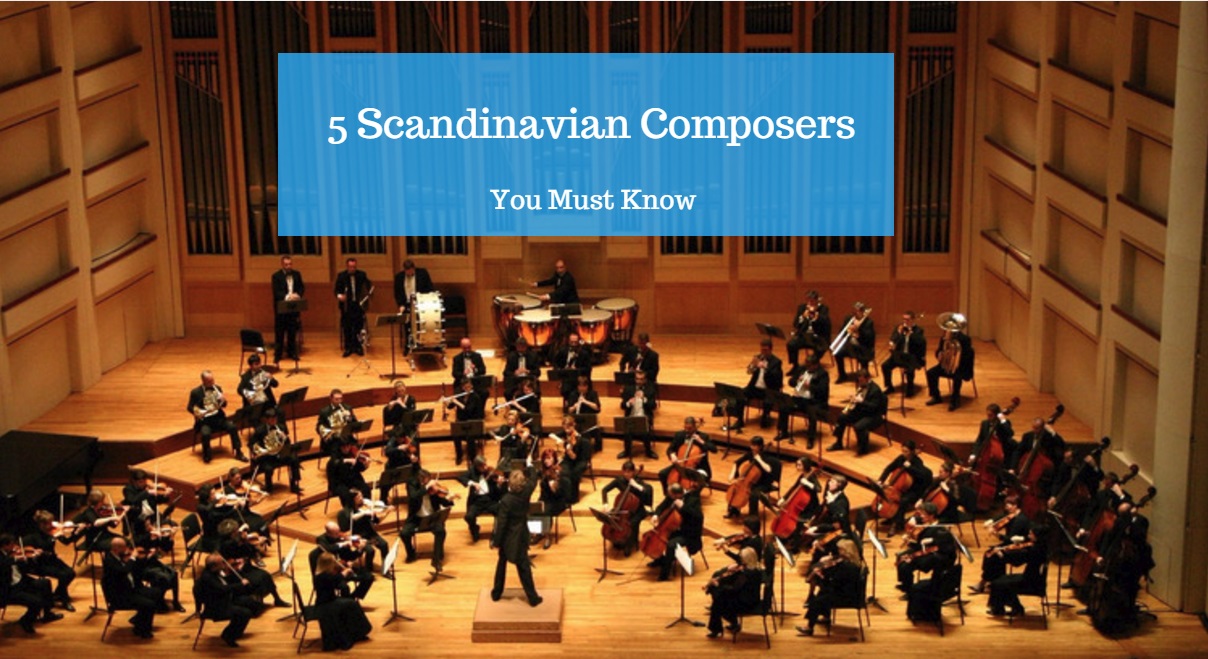 The classical music world has heard a lot from Germany, Austria, Italy, Poland, Russia, France, and other European countries. Scandinavian music is barely associated with the golden age of symphonies and smaller classical compositions for various musical instruments.
Despite this, there are a lot of Scandinavian composers. Being influenced by the local nature and the constantly changing weather, community micro-climate, and religious beliefs, Scandinavian symphony acquired a mood of sound simplicity, minimalism, calmness, meditation, and even a kind of detachment from the world. This can be found in the works of Jean Sibelius, one of the most favorite classical composers in Finland.
1. Jean Sibelius (1865-1957)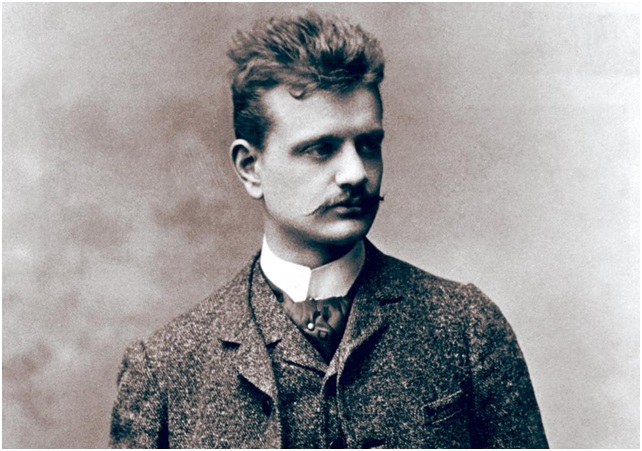 According to some of the online polls, Sibelius is one of the most famous and favorite symphonic composers in Scandinavian countries. He is well known in the world of classical arena due to such classical compositions as seven symphonies, Finlandia, Valse Triste, the Karelia Suite, The Swan of Tuonela, and many other.
Tragedy in music pieces often comes from the tragedy of life. The same happened to Sibelius. His father, who was a doctor, died of typhoid when Jean was only two years old. The first musical influence was caused by his uncle, Pehr Ferdinand Sibelius.
The boy was found in nature. He loved to spend time on the seaside in sun and happiness. As a child, he used to perform with his sister and brother and started to compose when he was 16. After quitting Imperial Alexander University in Finland where he tried to study law and history, he studied music in modern Sibelius Academy. The material is interesting and rich enough with classical music for studying to write a dissertation about it.
2. Carl Nielsen (1865 – 1931)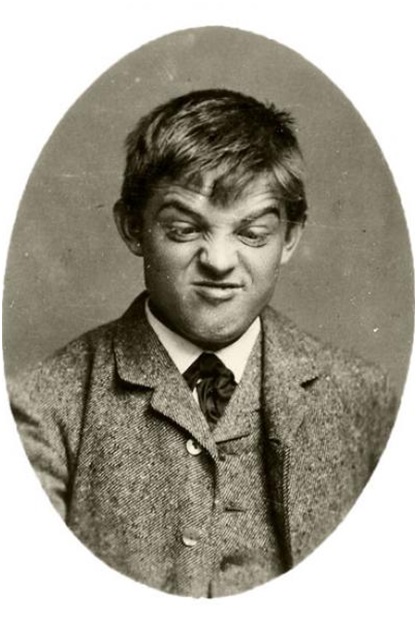 This is another famous and talented composer from Denmark. If comparing the music of two the most famous Scandinavian composers in history, it is reasonable to say, that the motives and the overall mood are alike, but instruments and melodies are different.
The composer was born in a harmonious family with the mother as a singer and father as a violinist. His first compositions were written at the age of eight, which were simple lullabies. He was playing violin since he was six years old and learned brass instruments later to play in an orchestra.
Carl performed a lot and earned money by playing for local celebrities. After studying at the Royal Danish Academy of Philharmonie in Copenhagen, he gained a position in Royal Danish Orchestra, which played at Copenhagen's Royal Theater. Later on, he won a scholarship that he spent for traveling around Europe where he had met his wife Anne Marie Brodersen, a Danish sculptor. They remained together until death and had three children.
Inspiration
In contrast to Sibelius, Carl Nielsen was looking for inspiration inside himself listening to his own reflection on the surrounding world, relationships, political situation, and others. For example, such pieces as Second Symphony, Saul and David, and a few others were written during the period of marriage crisis and divorce consideration. Carl sublimated his feelings. The pieces of this period are rich with a sound and remind a fight both internally and externally. When compared to the sound of Hymnus amorous, which was written during the honeymoon in Italy, it is calmer, lighter, more romantic, and transparent.
3. Franz Berwald (1796 – 1868)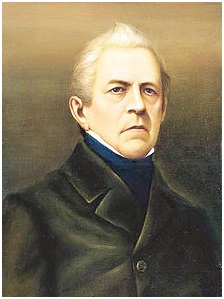 This classical composer had four generations of musicians before he was born. He started playing the violin from the early years, which was very popular during this period. Later he played in an orchestra and traveled during summer to Russia and Scandinavia. Franz wanted to study in Berlin after the death of his father, but the financial situation made him run a clinic, which became profitable when he was 39. He invented a few devices which are still used.
His well-known and the only performed symphony was Sérieuse. The sound of the symphony is more classical than Scandinavian. It doesn't have any political motives or identity melodies and rudiments, but it is written in the best form and sound traditions of that time. Time spent in Berlin influenced his music preferences and type of writing, it made it stricter, fulfilled with correct sound and conservative rules in comparison to Sibelius and Nielsen.
4. Wilhelm Stenhammar (1871 – 1927)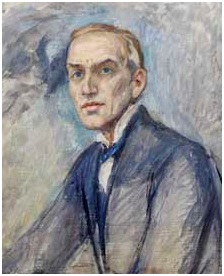 During his comparatively short life, Wilhelm represented a less strict but more romantic side of the Scandinavian Symphony. The interesting fact is that he also studied music in Berlin, as well as Franz Berwald, but the Swedish composer included elements, motives, and a sound of his nation, origin, and traditions, which are observable in Symphony number 2 in G-minor.
He always tried to compose in the so-called "Nordic" style. The Symphony associated with a cold and severe Nordic sea, which can be calm for some time with distinct melodic lines played with clarinet, and then change to a passionate and powerful storm full of energy and sound or full orchestra. This is a good example of the Swedish Symphony tradition.
Wilhelm was a pianist, for 16 years he was working as a chief conductor and Artistic Director of the Gothenburg Symphony. At the age of 56, he died of a stroke.
5. Joonas Kokkonen (1921 – 1996)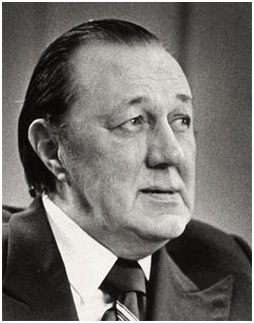 This composer created a bridge between Sibelius and modern contemporary music traditions. After an era of Sibelius, musicians were becoming braver and braver in creating various forms, using minor and diminished intervals in combination with experimental percussion. This composer had written The Last Temptations opera which was widely played all around the world.
Another famous piece is Symphony number 4. This piece has incredibly changing dynamics in combination with a tiny melody played by a flute. The strong association of severe Nordic sea comes up to a listener's imagination creating a picture of a tragic, uncompromising, and inpatient world. This is a great allegory to stormy waves that create chaos and can destroy ships or seashore towns bringing impatience to human souls. This is not hard to plumb. The attentive listener always notices the tiny flute melody which represents calmness, silence, and steadiness of the world under the stormy water. It means that the Symphony has plenty of meanings and that is the reason for its popularity.
Joonas was originally from Finland. He studied in already renamed Sibelius Academy but most of the achievements he reached due to self-education. Besides being a talented composer, he also became the head of the Society of Finnish Composers to improve educational systems and programs.
All of the composers created Scandinavian classical music understanding in the world and brought it to some valuable level in the world arena. The most popular and well known are Sibelius and Nielsen. Except for those two musicians and their huge influence, there were a lot of other followers and innovators, some of which are still composing and performing modern classics.