As musicians, we always want to be close to our instruments to care for them, keep direct sunlight away from them, and care about their general well-being.
Unfortunately, pianists aren't always so lucky to move around with our instruments, and they have to come with us when we move to a new house or apartment. We'll look at some of the dos and don'ts of having a piano in an apartment.
Having a Piano in an Apartment
The joy of sitting down at your piano and playing to your heart's desire sure is a great way to blow off stress or practice for a recital. Instead of going to campus if you're a student, you can practice right there in the comfort of your home.
But what does it entail to first have a piano in your apartment, and second, how will you transport it? Finally, how will you soundproof your piano if it is required? Read on to find answers to all of these burning questions.
Seek Permission First
You'll first need to speak to your landlord or agency and ask if you can have a piano in your apartment. Make sure to read the lease agreement as well because there may be a clause that specifies no loud instruments, noise, or heavy furniture—unfortunately, a piano fall into all of these categories.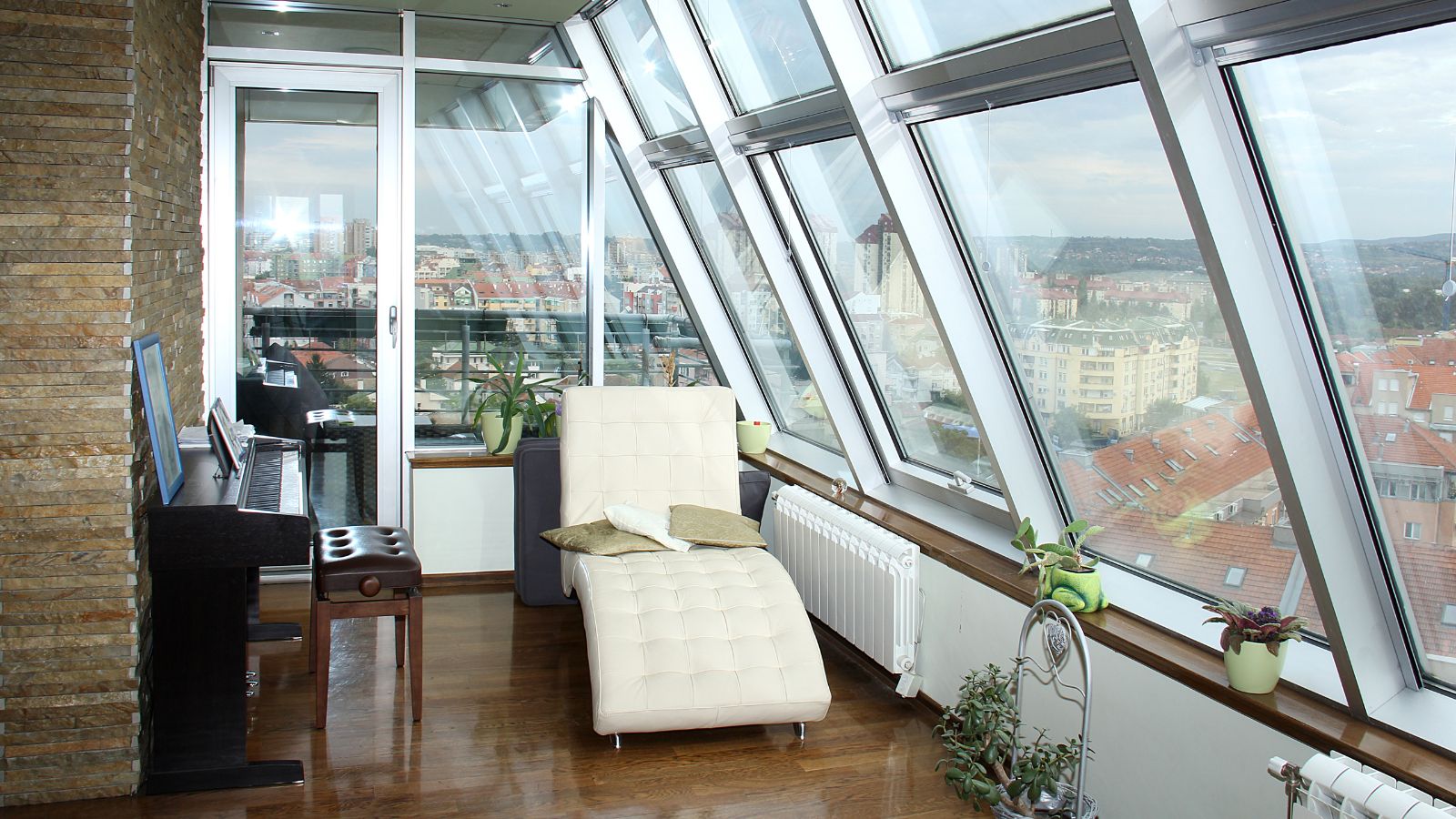 No Heavy Furniture Clause
Older apartment buildings cannot handle additional weight due to heavy furniture, such as a piano, and your landlord will state in the lease that you cannot have heavy furniture. Apart from the damage a piano's castor wheels can cause, the castors can leave impressions on the floor or carpets.
If your lease doesn't specify the maximum weight allowance, ask your landlord what the limits are – from there, you can look for a piano in the style and weight allowed. Piano caster cups are an excellent way to avoid damage to the floors.
By showing your landlord that you are committing to reduce or eliminate damage to the apartment, you might just get away with having a piano in your apartment.
Loud Noises Clause
Unfortunately, a piano can be pretty loud and create a disturbance for the neighbors. Convincing the landlord that you won't bother the neighbors or cause irritation to others may take some convincing but is worth the effort.
You can explain to them that there are various ways of soundproofing the room and dampening the sound (we'll get to those later).
Consider The Neighbor
Even if your landlord allows a piano in your apartment, the next thing to think about is consideration. This includes all your neighbors. Playing or practicing the piano at two in the morning is a sure way to quickly become disliked in the complex.
Limit your playing and practicing time to reasonable hours – speak to your neighbors and find out when they're at work or what times you should avoid playing.
Getting a Piano Into Your Apartment
So, you've got permission from the landlord to have a piano in your apartment. That's great news! But now you have to get it through the doors and into the apartment… Indeed not a job for you and a few friends with pizza and beer afterward.
Stop thinking that you can move your piano on your own. You can't. Also, those small caster wheels are more decorative than actual wheels (grand pianos might be a bit different if they've got those big, purpose-built wheels).
So, what to do? A quick internet search will bring results for moving companies and piano movers who specialize in piano moves to help you get your beloved piano into your apartment.
Be sure to check their credentials, get testimonials from previous customers, and make sure they are insured or licensed and bonded. If your piano mover is not insured and damages happen, you'll be footing the repair bills. A non-professional can also cause damage not only to the building but also to your piano.
Dampening the Sound
Although it may sound sad, your landlord may allow you to have a piano in your apartment on the condition that you soundproof the room or dampen the sound. Below are some tips to help you with your piano without disturbing your neighbors:
First, place the piano on a thick, woolen rug to absorb the sounds.
Buy a thick piano cover – not only will it protect the finish on your piano, but it will also absorb the sound to allow you to play to your heart's content. Alternatively, place thick blankets on the piano to absorb the sound.
Open the windows – open windows give the sound an escape route, but be mindful of your neighbors' windows that may also be open.
Consider investing in piano isolators – fair warning; they don't come cheap! Townshend Audio Piano Isolators are ideal for absorbing sound before it travels into the floor.
For more tips, click here.
Alternative Options to Acoustic Pianos
If your landlord won't allow you to have a piano in your apartment, there's not much you can do about it. However, you might consider one of the options below.
Although a digital piano will never be the same as a real piano, advances in technology have them sound almost the same as an acoustic piano.
What's more, they're portable. You don't need a lot of space for them. If you want the look and feel of a grand piano, various manufacturers produce baby grand piano-shaped electronic pianos. You can plug your headphones in and forget about the world while playing.
Yamaha Corporation produces a trademarked silent/acoustic piano that's the perfect solution. So switch it to silent mode, plug in your headphones, and enjoy playing the piano without disturbing anyone around you. For more information regarding these pianos, take a look at their website.
Conclusion
If you want a piano in your apartment, the first step would be to check with your landlord whether it is allowed. If they allow you to have a piano, follow their rules and do not disturb the neighbors by playing at odd night hours or early morning.