Two concerts aimed at parents and carers of children and young people suffering from autism will take place in the UK over the next month. They are part of the Jamie's Concerts series founded in 2004 by acclaimed Japanese pianist Noriko Ogawa. The performances, which are the first Jamie's Concerts to be held in the UK since 2012, will be held in Manchester on 22 April and London on 5 May.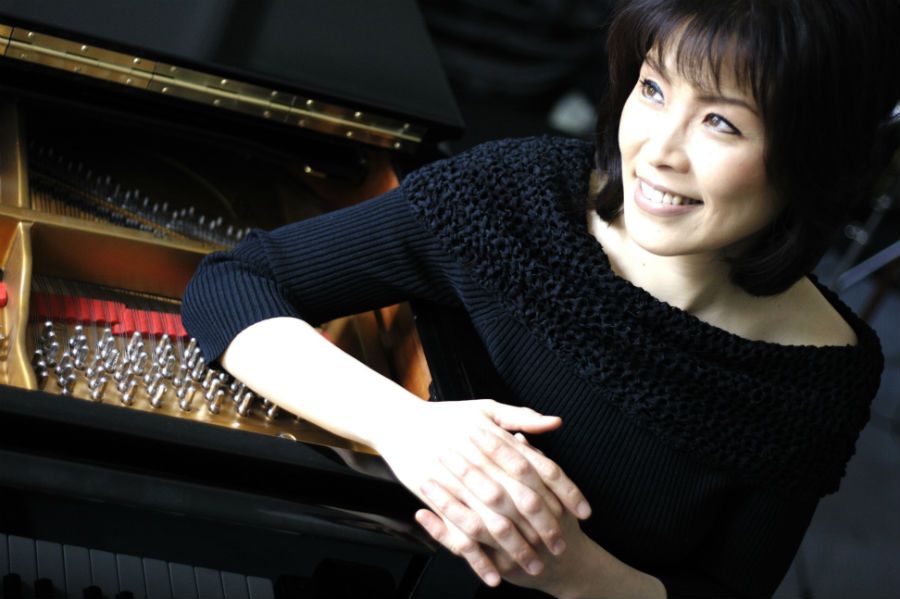 As anyone who has brought up a child with autism will know, it can be a very demanding experience. Ogawa witnessed this first hand when she arrived in Britain in the 1980s and stayed with a family with a child, Jamie, who had autism. She saw the strain placed on Jamie's mother as she sought to cope with his needs, and wanted to do something to help. Since both Jamie's parents were musicians, she was also struck by how significant limitations were placed on their ability to go to concerts or perform in the evenings, due to the difficulties of leaving Jamie with someone he was less familiar with.
This prompted her to come up with the idea of organising concerts aimed at providing parents and carers with a bit of respite from the daily stresses of looking after someone with a disability. The response has been overwhelmingly positive ever since the first concert in Japan in 2004. As Noriko commented in an interview, "I have had so many carers say that it was the first time they had come out to a concert in a decade. These are people who were concert-goers before they discovered their child was autistic and suddenly couldn't go."
In contrast to the norm, Ogawa organises a Jamie's Concert performance during the day to make it possible for more people to attend. This means parents can go to the concerts while their children are at school, and be back home in time to avoid any disruption to caring arrangements. Change in the daily routine of autism sufferers can be extremely problematic.
To help break the ice, Ogawa follows up her performance by serving tea and biscuits to the audience members, giving them the time to chat informally before they leave. Each concert also includes a question and answer session, where discussion ranges from the music the audience has heard to autism-related matters.
As part of her work to promote awareness of the challenges confronting families with autistic children, Ogawa has become cultural ambassador for the National Autistic Society (NAS). She played an evening concert as part of the Eaton concert series in London on Thursday, 9 April to mark the launch of her role. The concert was used to promote the Jamie's Concerts series and raise awareness of autism in general. According to her own website, Ogawa has raised over £20,000 for autism charities through her efforts.
As well as providing an opportunity to relax and engage with others confronting similar difficulties in an informal setting, Ogawa's concerts give the parents and carers of autistic children the chance to see some excellent live music. Ogawa is renowned internationally as a top class pianist who has been praised particularly for her performances of the works of French and Russian composers. At her recent London concert, she played works from Ravel and Rachmaninoff,and with her record label she has released recordings of the complete works for piano of Debussy. Here she is playing Debussy's Fireworks.
Ogawa draws on this repertoire during a Jamie's Concert. The format has always been a piano recital until now, however in a recent interview she expressed the hope that other musicians would be encouraged to come on board with her cause and expand the variety of concerts on offer. "(I)n the future I would love to get other musicians involved and play some chamber music," she said. "I hope this is the beginning of a movement and that concerts designed for people like Jamie's parents will spread wider."
If you are interested in finding out more about either of the upcoming concerts, click here.
You can support Ogawa's fundraising drive for the National Autistic Society here.