A monumental concert hall debuted in Paris this month, creating a permanent concert home for the Orchestre de Paris and the Ensemble Intercontemporain. Three other ensembles will also play here: Les Arts Florissants, the Orchestre national d'Île-de-France and the Orchestre de Chambre de Paris.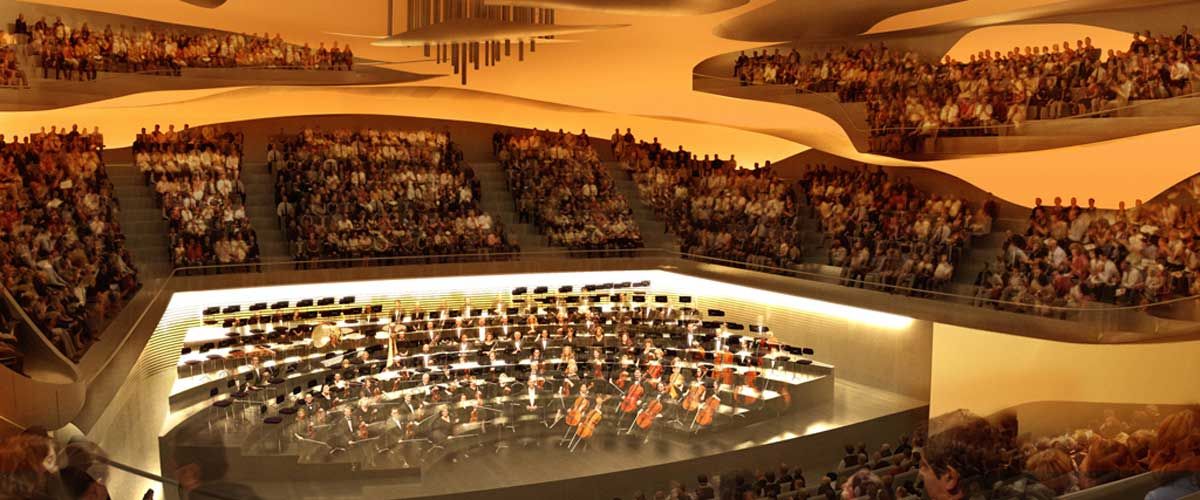 Philharmonie de Paris is a 2400 seat concert venue designed by famed Paris architect Jean Nouvel. With a completion cost at $455 million, the opening concert in mid January was dedicated to the victims of the terrorist attacks on the city in recent months. This first program saw Paavo Järvi conducting the Orchestre de Paris through an all French lineup of works by Fauré, Henri Dutilleux, Thierry Escaich and Ravel.
The debut of this magnificent concert hall has had its share of controversy. The location of the hall is in an area of Paris not known for artistry in the northeast part of the city in the 19th arrondissement. Add to this construction delays and cost overruns which led to some negative publicity before the opening of the hall. However, the design of the hall has brought positive response to the city by creating a more inclusive concert experience.