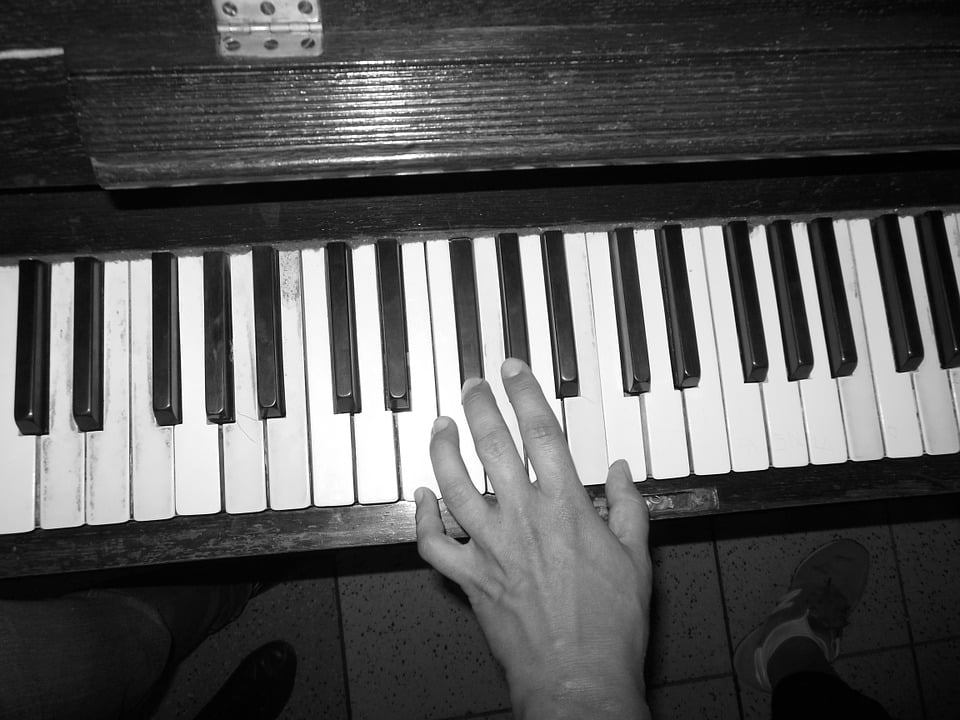 It isn't uncommon for pianists of all ages to have experienced injury or even the loss of a hand. For some, it has been the making of an entire career and for many composers presented a worthy challenge to create a coherent piece that can be performed by a one-handed pianist.
This article will take an overview of a range of pieces that can be performed with one hand only. The pieces highlighted here offer a broad range of options from the Classical to the more popular, and the relatively simple to advanced levels of difficulty.
11 One Hand Piano Songs You Can Perform with Only One Hand
1. Maurice Ravel Piano Concerto for the Left Hand
One of the best known Classical pieces of music for the left-hand only. This Piano Concerto by the French impressionist composer Ravel was written in 1929 for the Austrian Concert pianist Paul Wittgenstein who tragically lost his right arm during combat in the First World War. The Concerto is a stunning piece of music that is a testament not only to Ravel's genius as a composer and orchestrator but to Wittgenstein's own extraordinary tenacity and talent.
2. JS Bach "Chaconne" from the 2nd Partita in D Minor (1717-20)
https://youtu.be/ropR7yg6rVw
Brahms was an avid admirer of Bach and made a thorough study of his compositional methods. This chaconne[1] could perhaps be seen as Brahms study or even homage to the mastery of Bach. It is a challenging piece to play with two hands and this performance represents a remarkable achievement. The original piece Bach composed for Solo Violin with the chaconne placed as the last of five movements but actually occupying a duration equal to all the other four movements.
3. Chopin Etude Op.25; No.12 (Arr. Godowsky)
The word Etude means study and Chopin wrote this set of Etudes very much with the idea of extending the technique of any pianist brave enough to tackle the compositions. It was written for two hands but here is in the well-known arrangement by Godowsky. It is a very challenging work to perform with both hands and this arrangement has the reputation for being almost impossible to play.
4. J S Bach Prelude in C Major BWV 846
From the first book of Preludes and Fugues composed by Bach around 1722. This is the opening piece that Bach composed and is one of the most performed pieces by pianists. It is based on an arpeggio figure that Bach maintains throughout the brief prelude and serves as a lead into the four-part fugue that follows. Bach wrote 48 Preludes and Fugues in all 24 minor and major keys. The sheer ingenuity and invention are astonishing. Even though this piece is intended to be performed with two hands, this arrangement works well.
5. Ed Sheeran "Photograph"
The popular singer/songwriter Ed Sheeran wrote this track for his second album with Snow Patrol's Johnny McDaid who is credited with composing the catchy piano loop that gave rise to the full song. It's a memorable song, well worth learning but certainly, a challenge for a single hand to tackle.
6. James Bond Theme – Monty Norman (Arranged by John Barry)
This is probably one of the best-known film themes ever composed. It was written by Monty Norman back in 1963 and has featured in every subsequent Bond film since; all be it in many different guises. The theme was originally played on a solo guitar that gives a unique feel to this theme with its dramatic, jazzy arrangement that set the tone for all Bond movies to come.
7. John Williams – Hedwig's Theme from Harry Potter
From the greatly admired series of films comes this theme for Harry's owl called Hedwig. The theme was composed by the Hollywood legend John Williams whose gift for crafting a memorable melody is almost unparalleled in the world of film. This theme is in a minor key and has some tricky chromatic movements in it. It ideally is played with the sound of a celeste which brings an extra magical dimension to the music.
8. Theme from Eastenders – Simon May
The Eastenders series has been running on UK television since the early 1980's and has remained popular ever since. This theme works well as an instrumental or as a song, and there are lyrics for this tune too. As an instrumental it is relatively easy to play as the range of notes is short and if played in C, fits under the fingers quite easily if it's not rushed.
9. Happy Birthday To You – Trad.
Perhaps one of the most requested melodies of all instrumentalists and singers alike. This is a tune well worth learning and can be played with a single hand. The origins of the melody are not entirely clear but it is thought to have a direct connection with another tune called Good Morning to You, composed in the late 1800's in America.
10. Coldplay – Clocks
Most popular music can adequately be played using a single hand. This chart-topping hit by British band Coldplay features a memorable piano hook that pianists often want to play. In this performance, the melody is also captured with the same single hand, the key to achieving this is to not allow the hand to become tense and play faster than necessary. Learning the repeating arpeggio pattern and the melody separately at first may be a useful approach.
11. Chariots of Fire Theme by Vangelis
This was a very popular film made in 1981, with the soundtrack composed by Vangelis. The theme has become somewhat iconic and was at the time, quite futuristic as Vangelis used the latest synthesised sound to create the entire score. As a piece to perform it is not overly difficult and the main melody for the film lies easily under the fingers. For an amusing rendition of this theme follow this link.
[1] A chaconne is broadly speaking a set of variations over a repeating series of chords. Its origins are thought to be Spanish around the 16th Century. The form was immensely popular during the Baroque period of music.