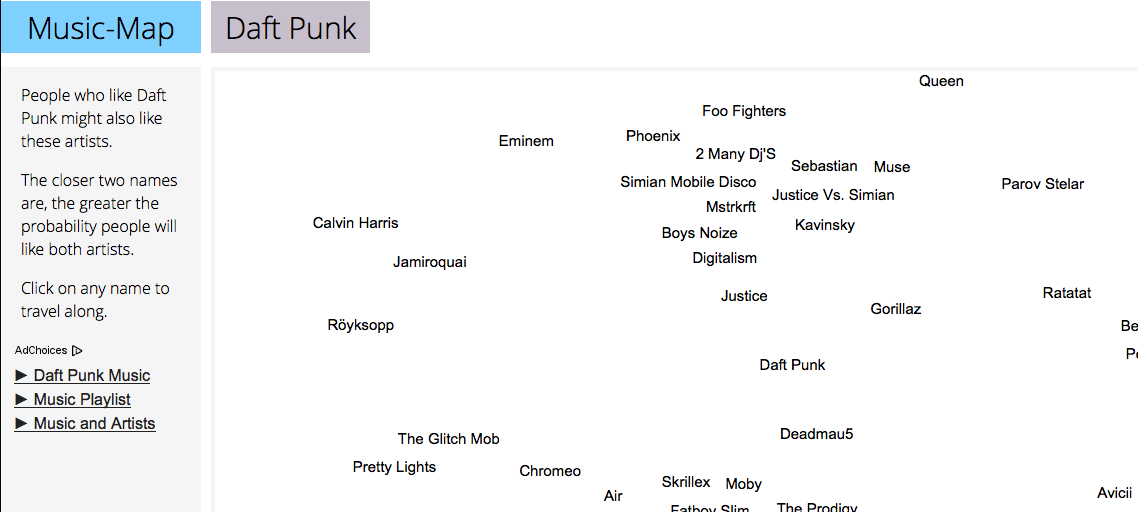 Music discovery is a trending topic, and has been the subject of much debate in recent weeks with the launch of Apple Music.
Though the major corporations are all vying for a piece of the music landscape, discovery itself is a lost art form. It's one reason why Music Curators are the best source for cultivated playlists. It's what has made The Appetizer a trusted source for great music discovery for over 12 years by fans of every music genre.
For fans of individual bands who want to do all the searching themselves, music discovery has a few other choices. For fans of Daft Punk, you can venture over to Music-Map to find a myriad of potential music groups and artists who might suit your fancy.
This software operates similar to how Pandora chooses music, with artists categorized based on style, genre, and sound. An algorithm determines potential bands in a similar thread and presents them in a way that gives you the chance to explore more. The discovery process then lies in you doing the searching to find out how similar the suggestions are.