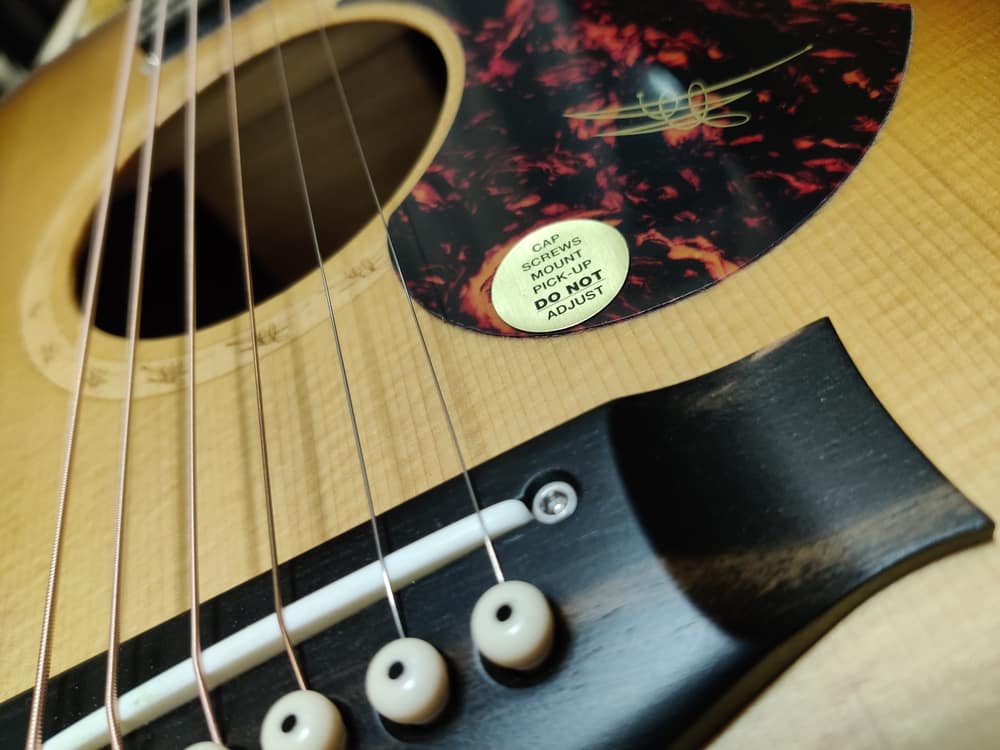 Guitars are every musician's favorite tool, but it's extremely challenging to find the right guitar that delivers a fine quality and clear sound quality. For this reason, Maton Guitars is one of the leading brands offering exceptional guitar products and more. So, with this article, we are sharing more about Maton Guitar, the brand, and the products.
Maton Guitar – The Overview
It might sound surprising, but this guitar company started in a small backyard workshop in Australia, and it has truly established its name and the brand now works with a workforce of 60 people. This is a family-owned business, and it's famous for its high-end guitars and other accessories. This is an Australian brand known for its wide range of guitars and music accessories. The brand is known for the highest standards of quality.
The brand was originally handled by Bill May, who started this company to offer handcrafted guitars and sell them at the most affordable prices. The company was launched by Reg Mill and Bill May in 1946 (they are brothers), and they came from a humble background and went on to become a premium guitar manufacturer in Australia. It wouldn't be wrong to say that their guitars are recognized all around the world and by renowned musicians.
For instance, many big names of the music industry support the brand and its guitars, including Eric Johnson, Tommy Emmanuel, Paul Kelly, John Butler, Neil Finn, Josh Homme, and many others. For the most part, they make acoustic guitars and can be easily bought from their official online website. As for now, the company is operating in Box Hill, Melbourne.
How Did The Brand Start?
Maton started out as a musical instrument manufacturing firm in Australia, and it's been in the field since 1946. Two brothers, Reg May and Bill May started this company. Bill May was a jazz musician while Reg was working as a wood machinist.
However, Bill had also worked as a woodwork teacher who already had a few years of experience working on the guitar repairing and building business. In the initial stages, Maton was producing high-end acoustic instruments for professionals as well as for students.
They were operating to offer value for money and often experimented with different types of Australian woods. However, it wouldn't be wrong to say that they gained momentum during the late 1950s, especially in Australia.
This was the time when Australia was undergoing the tariff regime with which the imported guitars were made extremely expensive, and people started looking for local options. Maton's guitars were actually used by various pop and rock brands, including The Joy Boys and Col Joye.
In addition, they became the suppliers of the guitars for The Strangers, a well-known Melbourne-based band of the time. This was their first sponsored deal, and they were responsible for providing the basses and model guitars.
Moreover, Frank Ifield was famous for using the Maton guitar, and it was customized for him (he opted for the scratch plates). The most important point is that the same guitar has been featured on the Antiques Roadshow, a famous BBC show.
The Product Range
We have already mentioned that Maton has a wide range of guitars available, but as we said earlier, they offer other products. To begin with, their guitar range includes acoustic guitars and electric guitars.
In addition, they have guitar pickups and ukuleles to meet the different music needs of the musicians. They have a wide range of guitar straps available, along with some guitar accessories. Not to forget, Maton offers an array of tuners to fine-tune the music experience.
The Current Products
We have already mentioned the range of products offered by this brand, including the accessories. However, if you want to know more about the guitars, they are offering steel-string acoustic guitars, electric guitars, guitar pickups, and ukuleles. Some of the popular ones include;
Maton SRS70C – This is an acoustic guitar with a hollow body and single woodcut. It's designed with the pickguard made from tortoiseshell, while the neck is made from rosewood. Also, this guitar is available in 12-string and 6-string form
Mini Maton – As the name suggests, this one has a smaller body and is the acoustic model and is designed with the pickup system of an AP5
So, are you getting your hands on the Maton guitars, then?