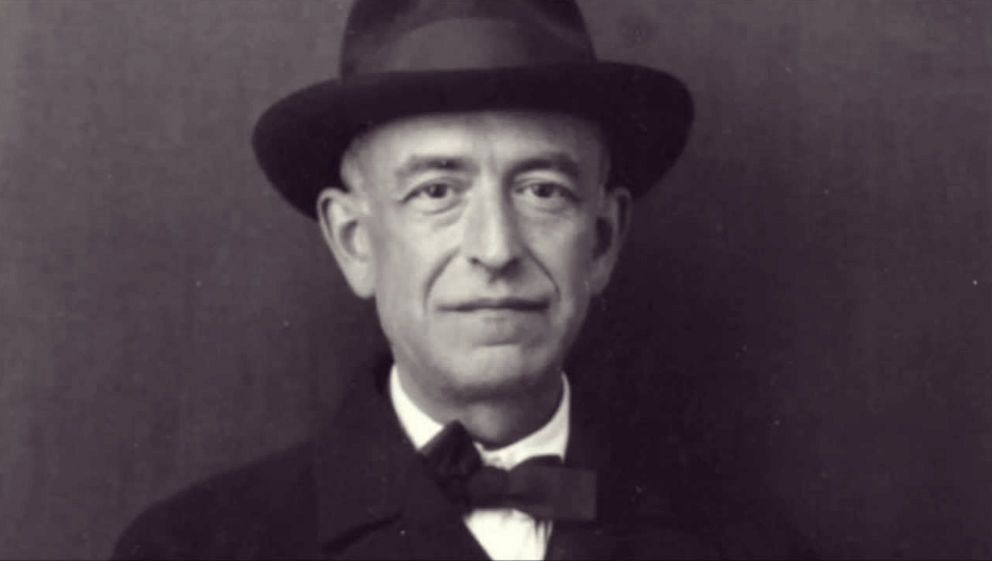 Composer Manuel de Falla is known for weaving elements of Spanish folk music into his ballets, operas, orchestral and chamber works. He was particularly influenced by Andalusian flamenco and several of his compositions contain flamenco rhythms. He is considered one of Spain's most distinguished composers whose works are frequently performed throughout the world.
Falla was born in the port city of Cádiz in southwestern Spain, November 23, 1876. His mother was his first piano teacher. He later received a more formal music education in Madrid at the Real Conservatorio de Música y Declamación where, in addition to continuing with piano, he also studied composition with Felipe Pedrell, a respected composer and musicologist. He encouraged Falla to use folk music elements within his classical compositions.
The combination of two elements of native Spanish music paved the way for his first major work. One was the most serious level of traditional flamenco called the cante jondo or, literally, deep song, Within the cante jondo, the song that best illustrates the depth and expressivity of the Gypsy culture is the siguiriya, which focuses on tragic subjects such as death, sadness, and despair. The other was a native style of operetta known as the zarzuela. These operettas originated in Spain during the 1600s, in the Baroque period, and included spoken dialogue, operatic arias, popular songs, and dance.
Falla was already known for his works for solo instruments and chamber ensembles, as well as having composed some zarzuelas. However, it was his opera, La Vida Breve, or The Brief Life, that is considered his first major work. Originally written in 1905, it was revised before its premiere in 1913. In it, he weaves elements of the zarzuela and flamenco together in a story of unrequited love. A young Gypsy woman named Salud falls in love with a wealthy man but he doesn't tell her that he is already engaged to a woman in his same social class. When the Gypsy finds out, she shows up at his wedding festivities. He says her name before pretending that he doesn't know her and orders her to be removed from the celebration. She collapses and dies at his feet.
La Vida Breve contains instrumental music, dance, flamenco singing, and operatic arias. The role of Salud has been sung by several internationally known sopranos including Spanish lyric soprano, Victoria de los Ángeles, who sang the role numerous times throughout her career. The instrumental music and dance segments are frequently performed at concerts. Falla was awarded first prize for his opera from the Royal Academy of Fine Arts of San Fernando, in Madrid.
In 1914, Falla began composing El Amor Brujo, or Love, the Magician. This flamenco ballet is about a young woman who was promised in marriage to one man but loves another. When her husband is killed, she and the man she is really in love with are free to pursue their relationship. The problem is that the ghost of her dead husband haunts her. The two lovers hold a ritual fire dance that is supposed to banish the ghost.
The composer arranged some of the larger dance numbers of El Amor Brujo into a suite that is very popular at concerts. He also arranged it for various instruments. The original version contained dialogue which was later removed.
Falla's other major ballet, El Sombrero de Tres Picos, or The Three Cornered Hat, was commissioned by the Russian ballet impresario, Sergei Diaghilev. This work was an expansion of another ballet by Falla, The Magistrate and the Miller Girl, written in 1917. The expanded score with the new title was premiered in 1919 with set design was by Pablo Picasso.
El Sombrero de Tres Picos makes use of the flamenco dances of farruca, seguidilla, and jota, and the singing style of cante jondo. In the story, a magistrate is interested in the miller's wife but his attempts to seduce her are unsuccessful. The dances have been arranged into orchestral suites performed at concerts throughout the world.
The preservation of cante jondo was so important to Falla that, in 1922, he organized El Concurso de Cante Jondo, or the Contest of Deep Song, in Granada, Andalusia. The result was two days aimed at celebrating and discovering unknown performers of flamenco music, song, and dance. Although professionals performed, they were not allowed to compete for prize money.
Falla died in Argentina in 1946. His papers, letters, musical scores, and other items are in the Manuel de Falla Archives in Granada.