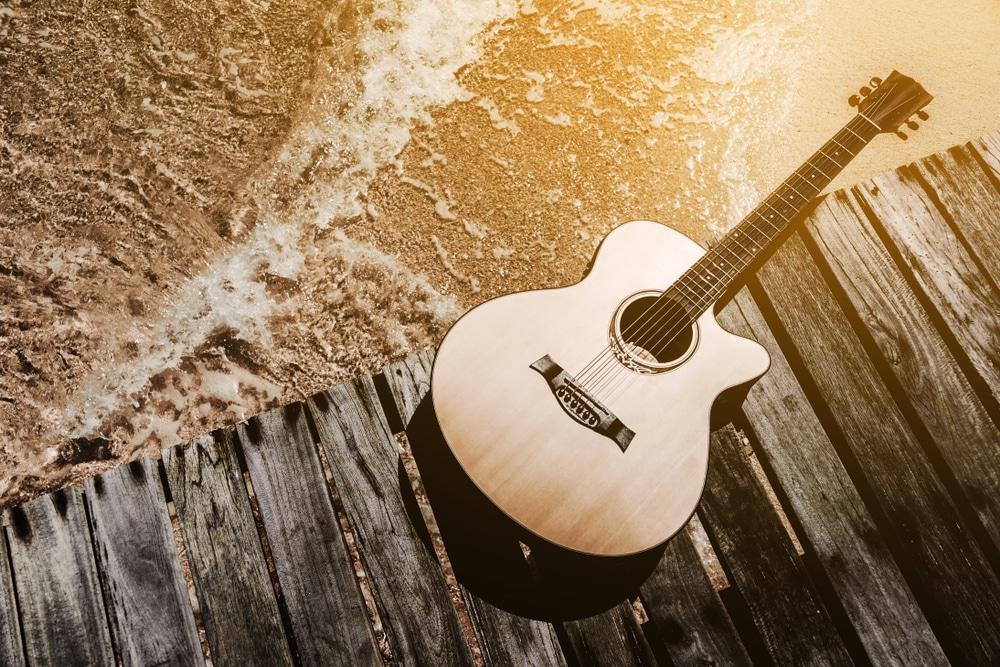 Luna Guitars is a relatively new company when it comes to competitors. It was founded back in 2005 and that makes them pretty new if compared to other "old" brands. However, they have certainly a great experience and innovative ideas that help them in manufacturing the right guitars that are loved and adored by most.
While history isn't much longer about these Luna Guitars, they would definitely be the right choice for you to have if you are looking to get something that can get the job done for you and is effective at the same time.
A few things that you will need to know about Luna guitars and if they would be the right choice for you to have if you are looking to get a new guitar are:
Luna Guitars Review
1. Variety
The best thing is that you get a lot of options when it comes to stringed instruments with the Luna Guitars. They are offering a wide range of Ukuleles, Acoustic Guitars, Cajons, and some other options in terms of percussion instruments.
That certainly makes it the best choice for everyone to have who wants to get the best of both worlds and chooses the right option that would suit their needs and the playing style.
Luna is also making some of these smaller options for kids that will help you to get them inspired by the music. The best thing is that all these guitars can get, as they are just smaller in size and just perfect for the kids to have for learning and starting out with music.
2. Customization
While they are not actively offering customization options, and there is no way you can get a guitar designed for you specifically, there is a lot in terms of guitar sizes, shapes, and styles that you can get from Luna and that would be somehow the similar thing.
You can choose from a wide range of graphics options and more that will help you out in enjoying the right experience of personalization with these guitars and you will be loving to have them.
The personalization effects will certainly be great to inspire creativity and that will help you out to have the best experience with these guitars.
3. Durability
Durability is another major concern for the artists that are going to choose a new guitar as they will have to carry it around with them and not only that but also use it at different places for recordings, performances, and more.
Luna guitars are known for their great durability as they can take the wear and tear and scratches without having any damage on the finishing. That would be the best thing for you to have in terms of any guitar as you will not have to worry about the guitar looking old after a few months.
All the parts are also great so you will be able to ensure that you are not worrying about any of that stuff.
4. Support
Support is another thing that you will get from Luna and they are not just selling these guitars but provide you with the support as well. There is a nationwide network of dealers in the US that allows you to enjoy the best edge of support services.
That will be the best thing for you to have as you will be able to get any repairs done by them. Not only that, but you can also find a wide range of accessories and gear with these dealers from Luna and that will certainly be enhancing your experience greatly.
The support department is pretty enthusiastic and that makes it the best choice for you to go for the Luna guitars if you are looking for acoustic guitars.
5. Affordability
Affordability is another thing that makes Luna guitars the better choice for you. These guitars from Luna are the best that you can have in terms of pricing. They are worth each penny that you will be paying for them as they make the best bang for the bucks.
In addition to all that, they are comparatively lesser expensive in terms of upfront pricing and maintenance costs when it comes to competitors and that could be the best choice for you if you are looking to get something affordable and efficient at the same time.