Kreisler was trained at the Vienna Conservatoire and in Paris. He made his first appearance in the US aged 13 in 1888 and went on tour into 1889.
But it was a performance with the Berlin Philharmonic in 1899 and tours to the United States between 1901 and 1903 that secured Kreisler's fame. In 1910, he premiered Edward Elgar's Violin Concerto, which the British composer dedicated to him.
As well as standing out for his tone and phrasing as a violinist, Kreisler also composed. This ranged from operettas to a string quartet, other short classical violin music pieces and even music for a movie "The King Steps Out" in 1936.
In the above clip, Kreisler performs his own composition, "Liebesleid." There are two recordings featured, one from 1930, and the second 12 years later in 1942.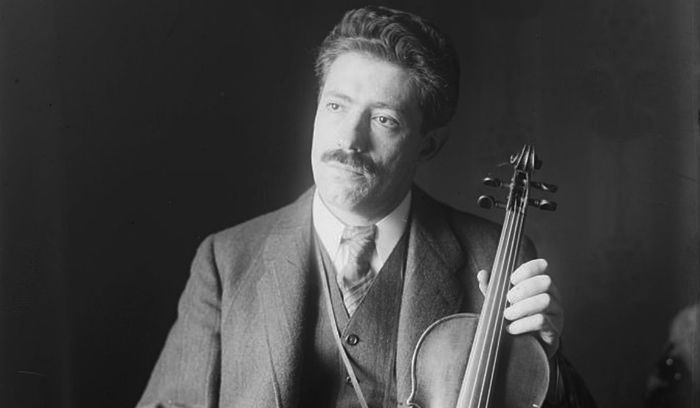 Kreisler lived in Berlin and France during the inter-war period, but moved to the United States on the outbreak of World War II. He became a naturalised citizen of the US in 1943 and remained their until his death.