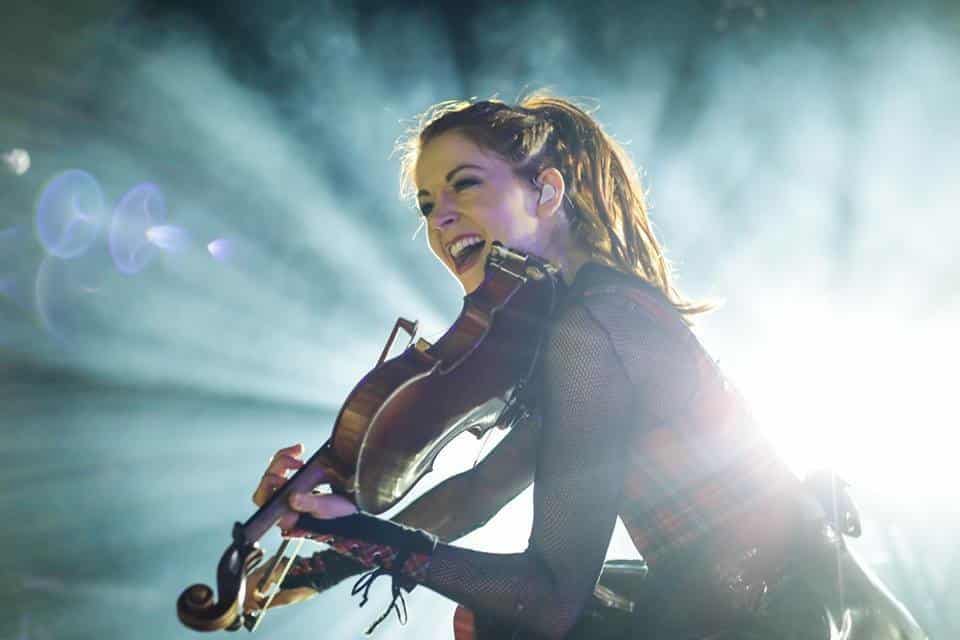 Biography of Lindsey Stirling
Lindsey Stirling is a dancer and violinist well known in the American music industry. She has also composed several songs that have hit the market. In 2012, her music video 'Crystallize' ranked among the top ten most watched videos in the year.
She is renowned in various music genres. The most common music styles she performs include pop, rock, electronic dance, as well as classical music. Her debut self-titled studio album earned her a position at the America's Got Talent, which was and still is one of the popular American reality shows.  After an appearance with her multi-musical skills, Lindsey's debut came to number 79 out of 200 other songs on the billboard. Her popularity was progressively rising with her first album release. Today, Lindsey has successfully launched few complete albums in the market.
Besides, the American violinist and dancer are renowned for her philanthropic activities. Lindsey actively participates in charitable activities in her hometown and across the United States of America.
She works hand in hand with the non-profit Atlanta Music Project to help disadvantaged children with interest in music to train and pursue a career in music. She is driven by social growth and development thus providing a platform for the underprivileged youth to not only learn music but perform in choirs and orchestras across the United States.
She collaborated with other interested members of the community to contribute to the youth and help them achieve their musical dreams. She is renowned for creating limited edition shirts that were sold and the money was used to sponsor fifty poor children for music classes.
Although she is not known to be a writer, she completed her autobiography named 'The Only Pirate at the Party' in 2015 and managed to publish the following year. One of her popular songs 'shatter me' is a story of her long struggle with anorexia, which is part of her challenges despite significant success in the music industry.
Lindsey Stirling Performance
Follow Lindsey YouTube
Albums
Early Life
Lindsey was born in Santa Ana, California on21 September 1986. Her interest in music was discovered early in life before she was even five. Although the family was not well endowed, the parents, Stephen and Diane Stirling decided to pay a private tutor for the young kid to learn violin. At the age of five, she was pretty conversant with music concepts and could sing along any song with the violin. It was not only impressive to the teacher but also to the parents who were psyched up to sponsor and help her grow in the music field.
She grew up in Gilbert, Arizona alongside one sibling, Brooke Passey. Lindsey attended Greenfield Junior High School and later proceeded to Mesquite High School. All through her schooling, she was involved in music groups, orchestras and musical competitions within high schools. In fact, she won several trophies for her school and herself whiles a senior in high school. She joined Stomp on Mevin, a rock band that was a stepping stone to exposure and popularity not only in Arizona but across the states.
After high school, she spent most if not of her time practicing and writing songs. The rock band was all her life; it was the place to find her any time. While with the band, she honed her skills and wrote her first rock song with a solo violin. Music was a journey to Lindsey and she wasn't stopping at anything. She won the state title of Arizona's Junior miss as well as a Spirit Award among many other awards in junior music competitions within the state.
She later joined Brigham Young University to study Therapeutic Recreation. She was an active member of the Church of Jesus Christ Latter-Day Saints.
Career
Lindsey owes her successful career to staying true to herself. This captured in an interview after she was knocked out of the American reality show at quarterfinals. Despite her unique skills in mixing music genres in the violin while dancing, she was harshly criticized. This was in 2010 when her popularity was just beginning to rise. Nevertheless, she did not take any negatives to heart. She continued to embrace what she has practiced hard since she was five years old. According to Lindsey, consistency, self-determination, and confidence attribute to her professional achievements.
Later in 2012, she released 'Crystallize,' which hit the industry probably beyond her expectations. By the end of the year, the music video had gathered approximately 42 million views. Its popularity led to its selection as the lead single of her debut album later in 2012. The self-titled debut album that was released in 2012 and ranked at 79 moved to position the following year on a billboard position of 200. 'Shatter Me' also marked her popularity as it attracted and sold over 56,000 copies on the first week of release. The album became popular in US, Germany, Switzerland, and Austria.
Achievements
Most of Lindsey's albums have featured in top lists of renowned American productions, which played a significant role in her popularity in the industry. Since 2012 when she officially ventured in the music industry as the business she has been nominated for various awards across the United States and the UK; among the 18 nominations, she has managed to win at least 10. In 2016, Lindsey won the Shorty Awards for Best Youtube Musician. Her other awards include two Billboard Music Awards because of her album hits.