We recently reviewed The Unlearning Curve, the latest album from Canadian group Post Death Soundtrack. Combining rock and industrial/alternative influences, there is also something unmistakably psychedelic about some of the tracks.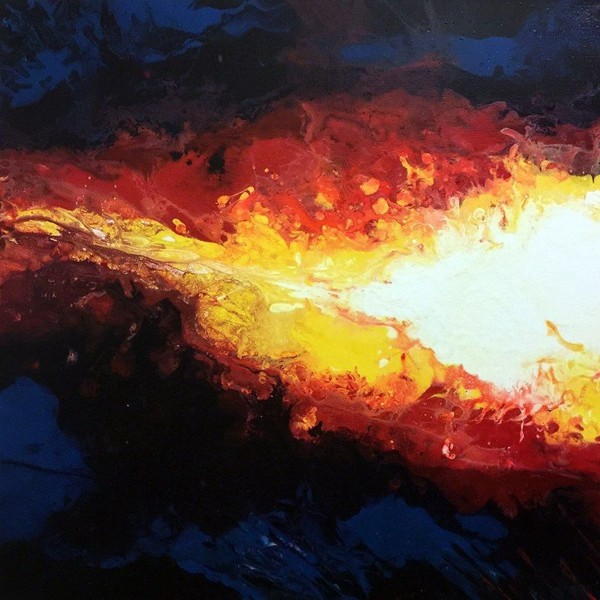 Post Death Soundtrack consists of vocalist Steve Moore, songwriter Kenneth Buck and bassist and producer Jon Ireson. The Unlearning Curve also had input from Colin Everall.
Jordan Smith interviewed Moore about the ideas behind the album, the group's creative process and some of the record's stand-out tracks.
An interview with Post Death Soundtrack vocalist Steve Moore
Jordan Smith: The album's title "The Unlearning Curve" stood out for me. How did you come to choose that title?
Steve Moore: The title was first introduced by Kenneth, which is funny because the concepts behind it fit my path perfectly in a lot of ways. We all really enjoy multiple meanings, but a common one seems to be the discarding of all identification and all internal division. That's my take, at least. The unlearning curve suggests some adjustment, difficult lessons and bumps along the way.
A practical example; taking a traumatic experience and registering it incorrectly can cause guilt and self-loathing. The initial trauma needs to be unlearned as we once understood it in order for movement or healing to take place. This is typical in cognitive behavioral therapy where the person usually has wildly inaccurate self-perception. So it's an album about total freedom, and also about self-healing.
JS: I noticed in the album notes that you do a lot of long distance collaboration because the members are based in different cities across Canada. Could you explain a bit about how this affects the process of writing and recording your music?
SM: Writing and recording music is exciting to me no matter the process. If I'm writing lyrics and vocals in Calgary, I'll loop music sent my way by Jon or Kenneth and see what happens. If they were in the room, I'd do the same thing! Of course, it's the most fun when we're together, but we love being creative and preparing material either way.
As far as initial song ideas, they start with Jon or Kenneth for the most part. They'll have a core melody or beat and that will set the tone for everything else. We're all ok with each other writing our own songs because The Beatles did that! Of course, this was in their later years when they were at odds with each other, but it sure sounded good!
It also gives our music a different flavor than a lot of formulaic artists. Ideas can come from anywhere, and they're always the right ones to build the project. I'm lucky to be part of it.
JS: "Through the Gates" and "Dance with the Devil" were two of my favourite tracks on the recording, and I felt they seemed to fit well together. Could you say a bit about the inspiration for these tracks and how they came about?
SM: Thank you! They were recorded at different times and under different circumstances but I agree, they flow together quite well. "Through the Gates" was actually a solo piano piece written by Colin Everall. Original discussions were for it as an instrumental, but we wanted to see if vocals could work with it. That was a challenge for me because it would be the first time I'd tackle a piano track, and one with no beat whatsoever! This track is definitely exploring a complete shedding of the skin and a turning away from self.
"Dance with the Devil" started with music from Kenneth. He really liked the keys/strings melody and went from there, keeping things open and simple. I jumped in and had the ideas within a take or two. Later, Jon got involved and added guitars and production treatment that really elevated things. Lyrically, this song is about depression and addiction, seeing them rear their heads.
JS: How has your latest album been received? Are there any plans for future recordings?
SM: Well, I can say this much. It's been a year with many challenges and the release of "The Unlearning Curve" made it much more rewarding. The response has been very gratifying, and in fact we are somewhere in the middle of recording (and writing) our next full-length. It just feels like we're on a roll. The new stuff is really wild. Kind of continuing where TUC left off and heading into darker, more visceral lands. I can't wait to show people.
Did you enjoy reading this article?
We rely heavily on the generosity of our readers in order to continue and expand our work. Even a small, regular donation can go a long way to help us pay our writers and expand our team so we can bring you the latest from the world of classical music and beyond. Please donate today in support of our Patreon campaign.