The lead up to International Women's Day has triggered a lot of discussion about the issue of female composers and performers in classical music. Do they get the recognition they deserve? Is there still a strong prejudice or even discrimination against them in certain areas? And have some great talents of the past and present been overlooked merely because they were women? A telling sign that all of these questions produce an affirmative answer is that very few people would be able to name more than a couple of female classical composers, either from the present day or throughout history.
In its programming for 8 March and the week leading up to it, BBC Radio 3 has been trying to spotlight some neglected musical figures. On Sunday, they will play only music that has been written by women, move which some see as long overdue given that in some weeks, only one or two pieces that have been composed by a female are played throughout its entire programming.
But the challenges go beyond the programming of a radio station. Certain areas of classical music have proven tough for women to secure a place in. As well as the dirth of female composers that immediately spring to mind, conducting an orchestra has been perceived as a role generally reserved for a male musician. It was quite an event when, in 2013, Marin Alsop became the first woman in history to conduct the last night of the proms. Even she had her challenges getting to that point, recently explaining to The Guardian that when she told her music teacher at school that she wanted to conduct, he replied that girls don't do that.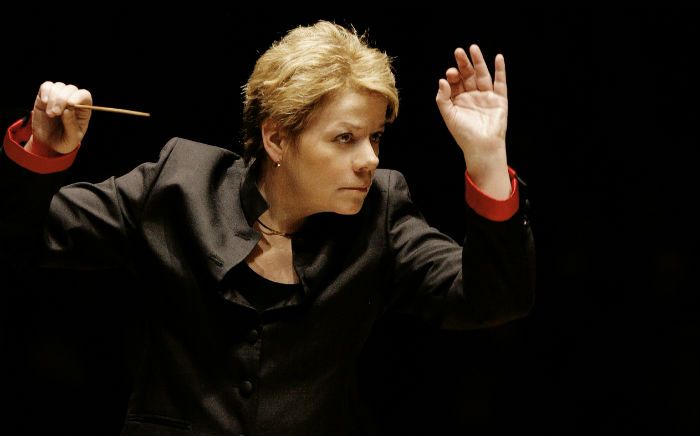 This is far from true. Around the time of Alsop's performance at the Proms, a public outcry was caused by the comments of two conductors who claimed that women were not suited to the role. Jessica Duchen, an Independent music journalist, responded by asking for suggestions of examples of female conductors working around the world, and the list rose to over 100. As she noted on her blog, the problem isn't so much the numbers, but that they tend to get given less prominent performances. She added, "The women conductors I know are heartily sick of being asked why there aren't more women conductors – mostly because there are. They would like, please, recognition first and foremost and, ideally, only for their work as musicians, regardless of gender."
It is not as if there have been a lack of outstanding female composers either. In 19th century Germany, and later throughout Europe, the name of Emilie Mayer was well known among music audiences. Labelled the "feminine Beethoven" because of her impressive collection of symphonies (she wrote eight), and shorter works, she established her reputation in Berlin from the 1840s onwards and her works were performed throughout Europe's major cities. After her death she fell out of favour, but the Neubrandenburger Philharmonie has been trying to restore her reputation by playing her works in a series of concerts, such as her fourth symphony.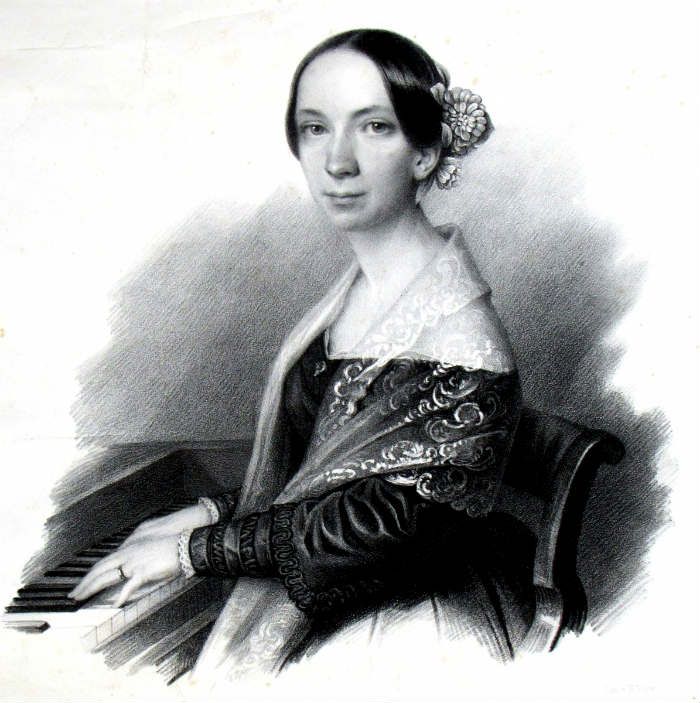 Louise Ferrenc was a contemporary of Mayer, teaching at the Paris conservatoire where she served as a professor for thirty years. Ferrenc wrote four symphonies and other pieces that were performed during her lifetime. But indicating again the neglect of her work, her third symphony, arguably her best, is only available in two recordings.
Clara Schumann was another 19th century musician who showed great ability as a composer as well as her talent as a pianist, which turned her in to a star throughout Europe by the time she was sixteen. She was considered the best interpreter of her husband Robert Schumann's compositions, and also wrote several important pieces herself. After Robert died in 1856, she returned to performing and later played an important role as a teacher.
All of this points to the need for a reengagement with the works of these past composers, and many others who have not been mentioned here. This is not simply a question of gender balance, but of acknowledging that the music they produced deserves to be recognised and made available to a wide audience.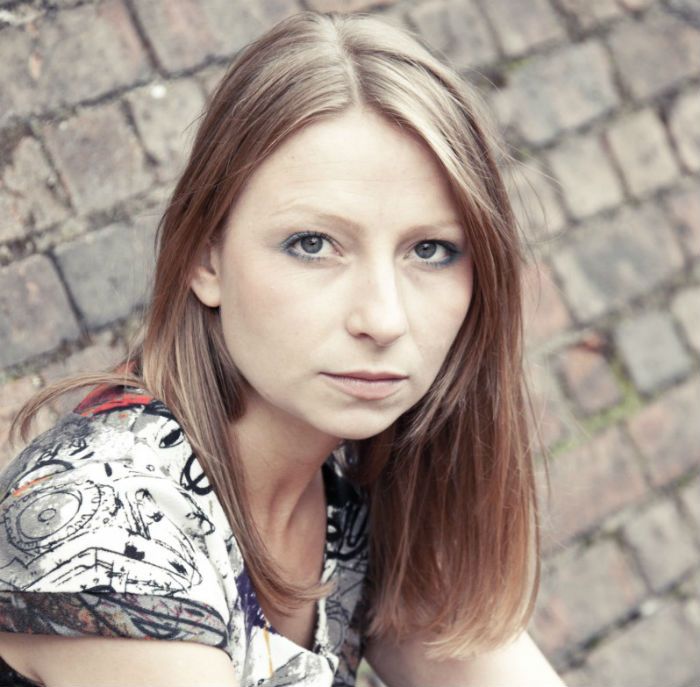 Today, many of the best new generation of composers are women. Charlotte Bray, a British-based composer, has written for a host of the top orchestras and solo musicians, including the London Philharmonic, London Symphony Orchestra, City of Birmingham Symphony Orchestra, and performers like Jennifer Pike and Johannes Thorell. Perhaps her best known work was commissioned for the BBC Proms and is entitled At the Speed of Stillness. This gives reason to hope that the interest in female composers will extend far beyond the marking of women's day on 8 March.