What does it mean to live a meaningful, productive life?
If Albert Einstein passed away in 1905 after publishing his earliest work on relativity, he would have been only 26 years old—but he would have still completed more than enough impressive work for one lifetime.
Feel free to Subscribe to Our YouTube Channel if you like this video!
I wrote earlier this year about ten great composers who died before they were 30, and what they all have in common with Einstein is that they lived remarkable lives and left visible legacies behind while they were still young.
Read also: Albert Einstein Musical Life
But it's the invisible years lost that make these deaths tragic, and whether those invisible years involved composition or not they would have mattered in a greater human sense.
It's true that the parts of Einstein contributed the parts of his legacy that we most often remember during the first third of his life, but during the latter two thirds he continued to fine-tune his theory, to work as an educator, to take on a public role as activist, to raise two sons and a daughter—to live the sort of complex life that we all live
. And part of that invisible legacy, part of that complex life, was his love of music. It may not be important to history, but history has a mercenary standard of importance. It was important to Einstein, and that's enough.
1. His mother was the musician in the family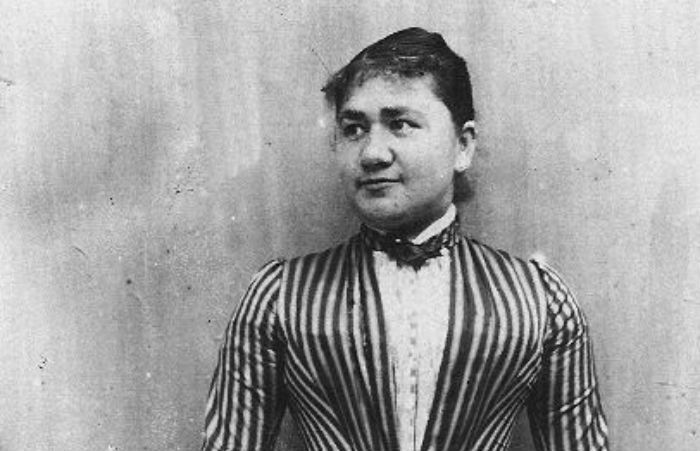 Pauline Koch Einstein was an accomplished pianist in her own right, and taught Einstein to play the piano and violin when he was very young. Initially he showed more aptitude for the piano, but as he became a teenager he developed more interest in the violin. This is largely because…
2. He loved Mozart's violin sonatas
Over the past ten years, physicist and science historian Brian Foster has brought new critical attention to the profound influence Mozart's violin sonatas had on Einstein's life. Mozart's work, Einstein wrote, "was so pure that it seemed to have been ever-present in the universe, waiting to be discovered by the master." In this respect, he saw Mozart as a kind of musical physicist—someone who seemed to find his distinctive sound in the most cosmic essence of harmony.
3. He deeply admired Bach and Beethoven, but never cared for Wagner or Debussy
In 1955, Reader's Digest's Jerome Weidman visited Albert Einstein expecting to conduct an interview and found, instead, that Einstein to be curious about—and completely determined to expand—his own musical tastes, playing records for him in his private study and encouraging him to hum along. It's one of the most humanizing portraits of Einstein ever written, and it's worth reading in its entirety, but I don't think I'm spoiling the plot if I reveal that Einstein was successful:
"Now, young man," he said, putting his arm through mine. "We are ready for Bach!"
As we returned to our seats in the drawing room, the players were tuning up for a new selection. Einstein smiled and gave me a reassuring pat on the knee.
"Just allow yourself to listen," he whispered. "That is all."
It wasn't really all, of course. Without the effort he had just poured out for a total stranger I would never have heard, as I did that night for the first time in my life, Bach's "Sheep May Safely Graze." I have heard it many times since. I don't think I shall ever tire of it. Because I never listen to it alone. I am sitting beside a small, round man with a shock of untidy white hair, a dead pipe clamped between his teeth, and eyes that contain in their extraordinary warmth all the wonder of the world.
"I have this to say," Einstein declared in a different interview, "about Bach's works: listen, play, love, revere—and keep your trap shut."
But Einstein didn't love all music. "I admire Wagner's inventiveness," he admitted, "but I see his lack of architectural structure as decadence. Moreover, to me his musical personality is indescribably offensive so that for the most part I can listen to him only with disgust." About Debussy, he wrote in a 1939 questionnaire: "I feel that Debussy is delicately colorful but shows a poverty of structure. I cannot work up great enthusiasm for something of that sort."
4. He credited his violin, which he nicknamed Lina, for most of the joy in his life
That's not an exaggeration. "I know that most joy in my life has come to me from my violin," he said as an old man—with a certain amount of longing, as by that point he had lost the ability to play his violin with satisfaction due to decreased motor coordination in his left hand.
5. He frequently played classical music as a brainstorming technique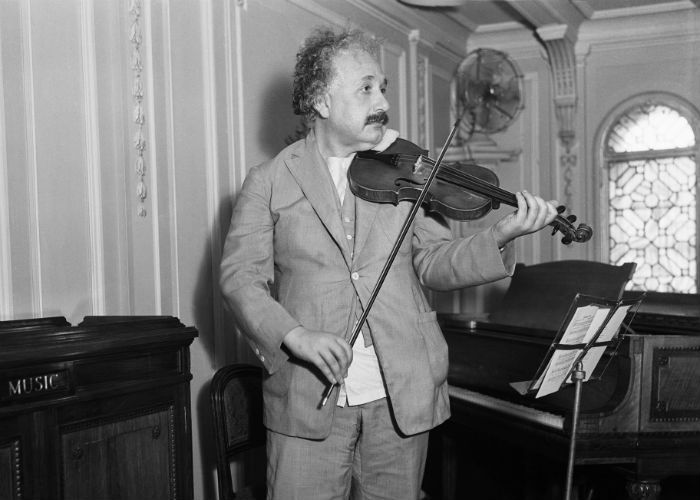 "As a little girl," Einstein's second wife Elsa once remarked, "I fell in love with Albert because he played Mozart so beautifully on the violin. He also plays the piano. Music helps him when he is thinking about his theories. He goes to his study, comes back, strikes a few chords on the piano, jots something down, returns to his study."
6. Although there is no known recording of his performances, he enjoyed playing in public
Two years ago, a purported audio recording of a rare Albert Einstein performance—of Mozart's Violin Sonata in B flat—began making the rounds online. In truth, the performance was by his friend Carl Flesch. But Einstein did perform in public many times, and his efforts were generally well-received. "There are many musicians with much better technique," Einstein's doctor János Flesch candidly observed, "but none, I believe, who ever played with more sincerity or deeper feeling."