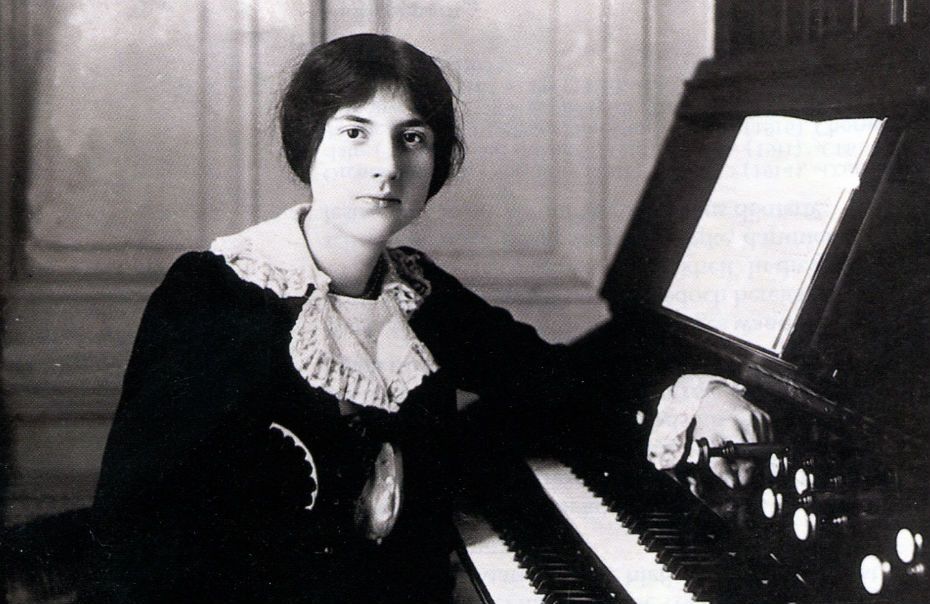 These ten composers died before their 30th birthday. Many more composers, of course, died in their thirties and forties (most famously Mozart, who passed at 35); until the age of modern medicine, relatively few people of any occupation lived to a ripe old age. But there is something especially shocking about the idea of composers dying in their twenties or younger; we expect classical musicians to spend their young adult years building a repertoire and finding their voices, not rushing to put all of their creative work on paper before their voices are snuffed out.
The fact that these composers were bold enough to accomplish what they did when they were so young, and in more conservative times, is a fact worth celebrating. Worth celebrating, too, is that the diseases that claimed so many young people in past centuries can be vaccinated against, treated, or at least better managed today. It's true that musicians still die young, but fewer do; median life expectancy has increased, giving today's young composers better odds of living long enough to see their work appreciated.
Giovanni Battista Pergolesi (1710-1736)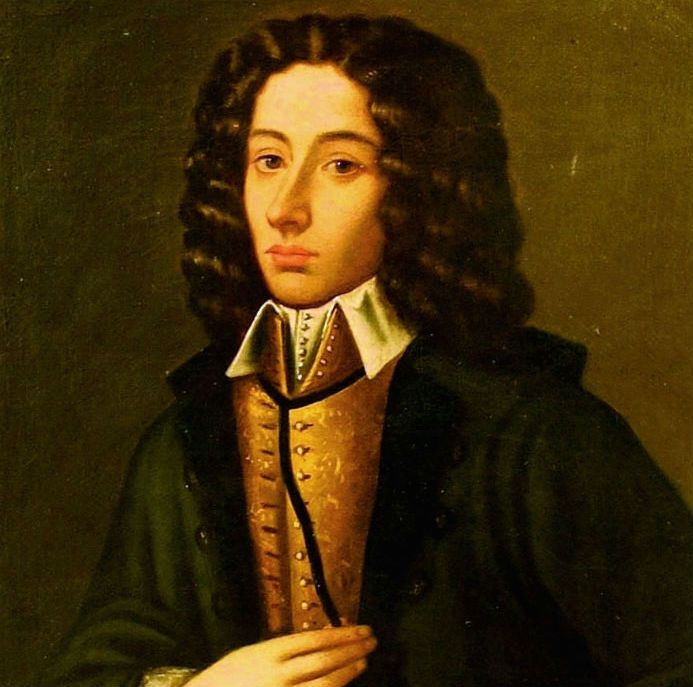 Nationality: Italian.
Age at death: 26 years old.
Best known work: Pergolesi specialized in operas, most notably bawdy comic operas like 1733's La Serva padrona (The Servant Turned Mistress), but he is known nearly as well for his religious works, the most well-known among them being his Stabat Mater (1736). Pergolesi was also an accomplished violinist and wrote a series of impressive instrumental pieces that, though not as celebrated as his other work, are still widely performed to this day.
Cause of death: Tuberculosis, which was at the time compared to an airborne version of the Ebola virus: completely misunderstood (it was not even recognized as tuberculosis until the mid-19th century), highly contagious, untreatable, and nearly always fatal. In the great cities of Europe during the 18th century, tuberculosis was by far the leading cause of death for young adults.
Legacy: Pergolesi is regarded as one of the greatest Italian composers of the 18th century and the first true master of the Italian comic opera. His Stabat Mater is commonly used for dramatic film scores (including the soundtrack to Amadeus, which led some viewers to incorrectly attribute the work to Mozart), and George Lucas' THX-1138 uses a modified version of Stabat Mater as its theme music.
Maria Malibran (1808-1836)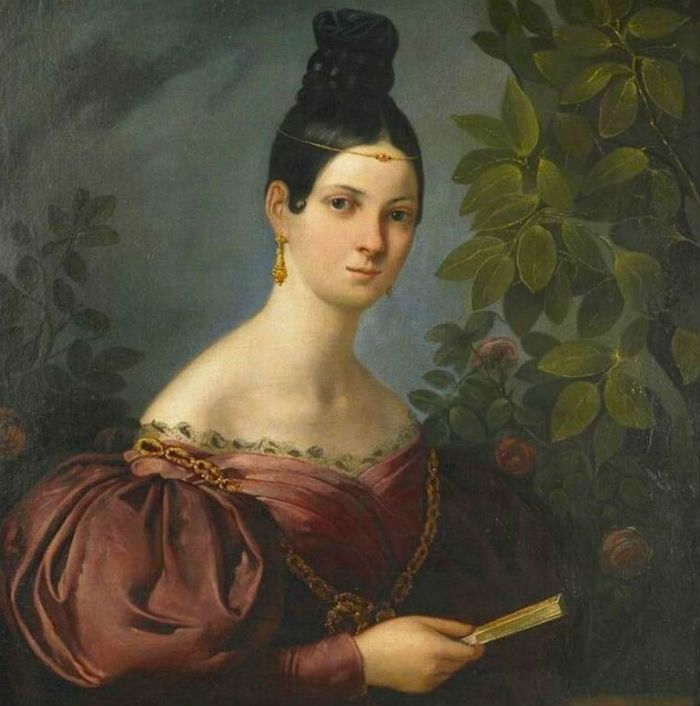 Nationality: Italian, though she also lived in England, France, and the United States.
Age at death: 28 years old.
Best known work: Malibran was noted primarily for her voice, and wrote more than forty arias of her own (twenty-five solo arias plus fifteen duets). The most well known are probably "Rataplan" (not to be confused with Verdi's piece by the same title), "Il mattino," and "La voix qui dit: je t'aime.'"
Cause of death: Most likely traumatic brain or spinal injury due to a horse-riding accident. We know that she was by all accounts in good health until she was thrown from a horse on July 5th, 1836, that her health declined rapidly after that (though she refused to stop performing), and that she died on September 23rd of the same year.
Legacy: Malibran was arguably the first international pop star, and this has historically overshadowed her work as a composer. Recent feminist scholarship has reignited interest in her compositions, and the renowned international mezzo-soprano Cecilia Bartoli has dedicated much of her recent career to raising public awareness of Malibran's contributions to music.
Alexandre Levy (1864-1892)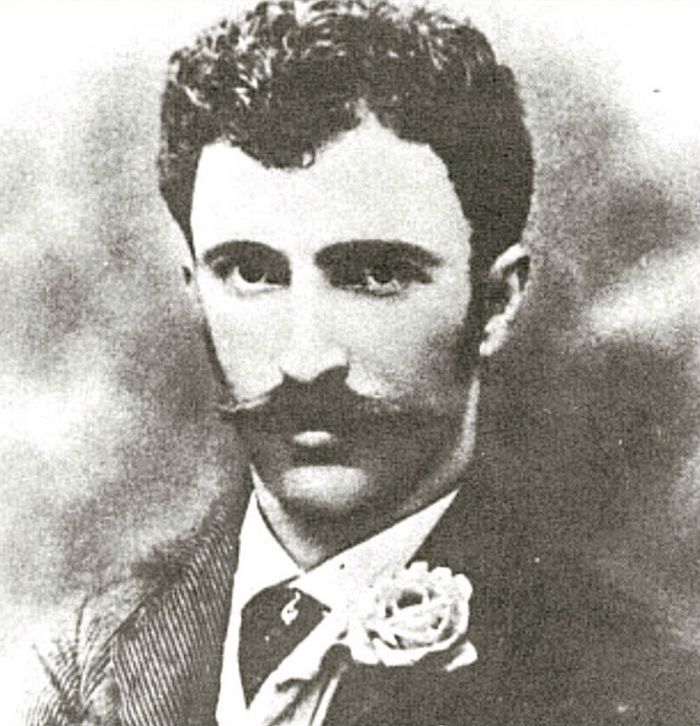 Nationality: Brazilian.
Age at death: 27 years old. Some consider him the first member of the 27 Club, a fairly prestigious list of musicians who died at 27. (Among them: Robert Johnson, Jimi Hendrix, Janis Joplin, Jim Morrison, Kurt Cobain, and Amy Winehouse.)
Best known work: Levy is best known for blending traditional Brazilian music with the Western classical style; his "Tango Brasileiro" is still frequently performed as a piano or violin piece. His orchestral pieces, never actually performed during his lifetime, have since been recorded by numerous symphony orchestras both within and outside of Brazil.
Cause of death: Nobody knows. He ate Sunday dinner with his family, remarked that he wasn't feeling well, went to lie down, and died.
Legacy: Levy was described as a patriotic nationalist towards the end of his life, but his music travels well beyond the immediate context of late 19th-century Brazilian politics.
Rentarō Taki (1879-1903)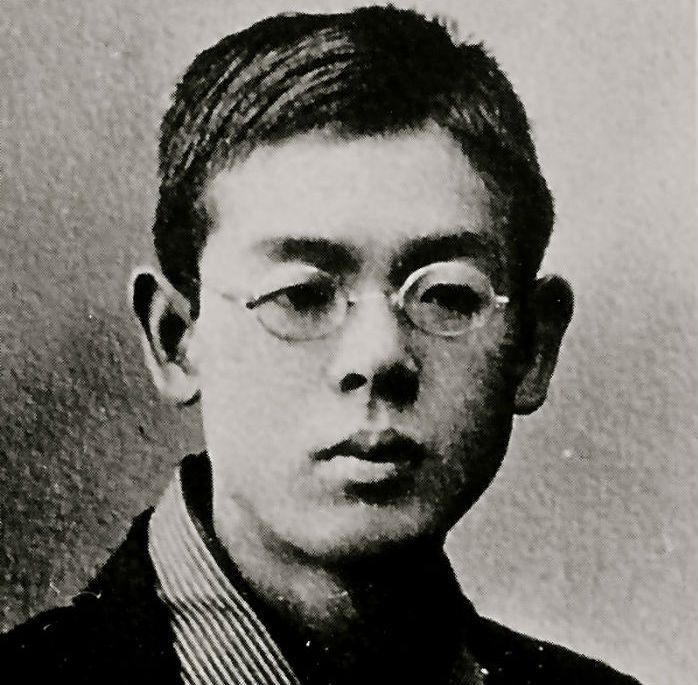 Nationality: Japanese.
Age at death: 23 years old.
Best known work: Taki was both prolific and a perfectionist, which gave him the ability to compose an improbably large body of influential work despite his very short life. The piano piece he wrote as he was dying of tuberculosis, "Urami" ("Regret"), is probably his best known, at least in the West. "Hana" ("Flowers"), from Taki's suite "The Four Seasons," is his best known vocal piece. And "Kōjō no Tsuki" ("Moon Over the Ruined Castle") is one of the best-known Japanese classical pieces in the United States by any author, due in part to the very large number of Western musicians who have performed it (including the hair metal band Scorpions, who covered it live on their Japanese tour).
Cause of death: Tuberculosis, which he seems to have contracted while studying abroad in Germany.
Legacy: Taki stood in the gap between European classical music and traditional Japanese classical music, and was the first widely-heard composer to do so. He is still remembered as one of Japan's greatest composers, and certainly as the greatest prewar Japanese composer writing in the Western tradition of classical music.
Louis Chauvin (1881-1908)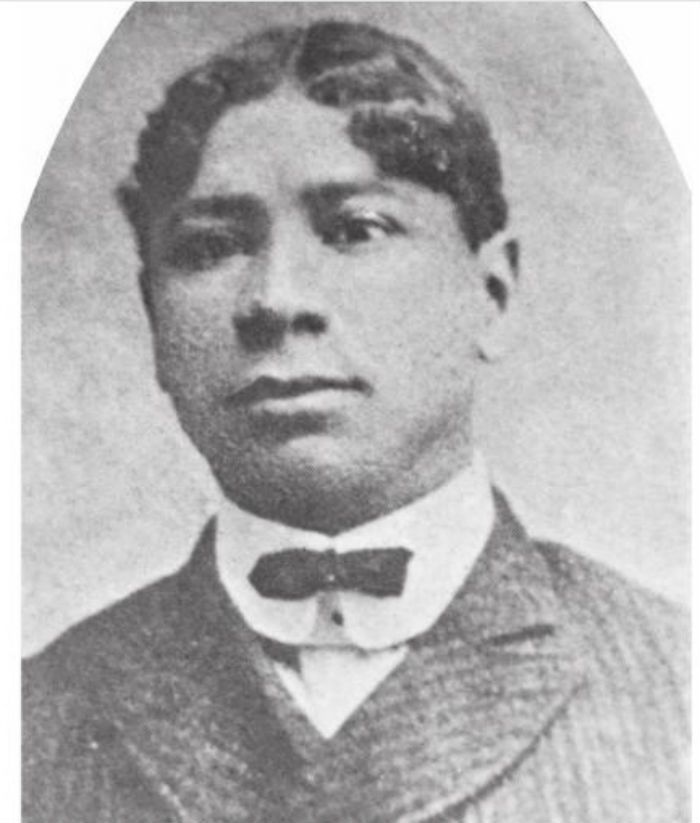 Nationality: American.
Age at death: 27 years old. (Chauvin and Levy are the only two members of the 27 Club on this list.)
Best known work: Chauvin only published three compositions, but all three were influential pieces and have aged well. The last and most famous of these three, "Heliotrope Bouquet," was completed by Chauvin's friend Scott Joplin (as Chauvin had already begun to suffer the effects of the illness that would take his life); it is ubiquitous enough that you may recognize the melody, even if you're not familiar with Chauvin's name.
Cause of death: Syphilis. His death certificate reads "multiple sclerosis, probably syphilitic," but that was before a consistent diagnosis of multiple sclerosis had been developed; today, we recognize neurosyphilis and multiple sclerosis to be completely different diseases.
Legacy: Despite his relatively small body of work, Louis Chauvin is remembered as one of the most influential ragtime composers in history. He was also a virtuoso who played entirely by ear, could not read sheet music, and was capable of feats of manual dexterity that his contemporaries—even the great Scott Joplin himself—were sometimes unable to replicate. There were certainly more prolific ragtime composers, but none seemed to have as much fun at the piano as Chauvin did, and that spirit of ingenious playfulness is evident in all three of his published works.
Lili Boulanger (1893-1918)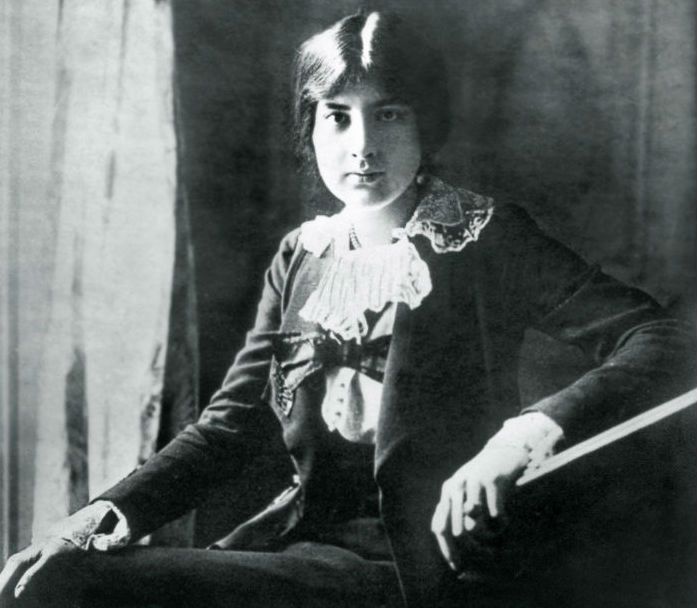 Nationality: French.
Age at death: 24 years old.
Best known work: Boulanger's canon includes piano works, choral adaptations of three Psalms, and the cantata Faust et Hélène. Critical attention is spread more or less evenly throughout these works, as they were of consistently high quality; Boulanger was a perfectionist by temperament, and she didn't miss the mark often.
Cause of death: An intestinal disease, most likely either Crohn's disease or intestinal tuberculosis. Several sources (including Wikipedia) attribute her death to "intestinal tuberculosis (now called Crohn's disease)," which is incorrect; intestinal tuberculosis and Crohn's disease are two different conditions (though a differential diagnosis, difficult even today, would have been nearly impossible at the time of Boulanger's death).
Legacy: If you mention composers who died before they were 30, Boulanger is often the very first name music critics remember. Her older sister Nadia (1887-1979), an important composer and conductor in her own right, helped to make sure Lili Boulanger's work received the critical attention it deserved; it has been widely performed and widely celebrated.
Julian Scriabin (1908-1919)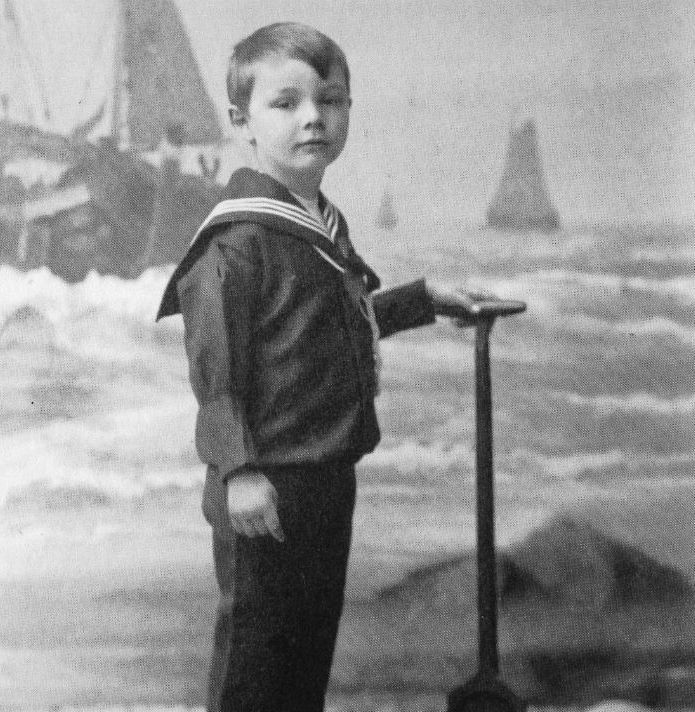 Nationality: Russian.
Age at death: 11 years old.
Best known work: Julian Scriabin was the son of the legendary Alexander Scriabin (1872-1915), one of the most gifted piano composers of his era. In the last year of his life, Julian composed four piano preludes in his father's style, and they were of such a quality that they have subsequently been added as an appendix to the canon of his father's works. Writing material worthy of Alexander Scriabin would have been an impressive achievement for a composer of any age.
Cause of death: Julian was presumed drowned following a boating accident on the Dnieper River, though his body was never recovered.
Legacy: Julian Scriabin is the youngest great composer in the Western classical canon, and his four preludes are still publicly performed to this day (though most listeners are probably unaware of the composer's age). While some have raised questions about his authorship of the four preludes, there have been other child composers and the claim that someone else composed Julian Scriabin's four preludes has never been substantiated. Barring persuasive evidence to the contrary, we ought to assume they were, indeed, his.
Nie Er (1912-1935)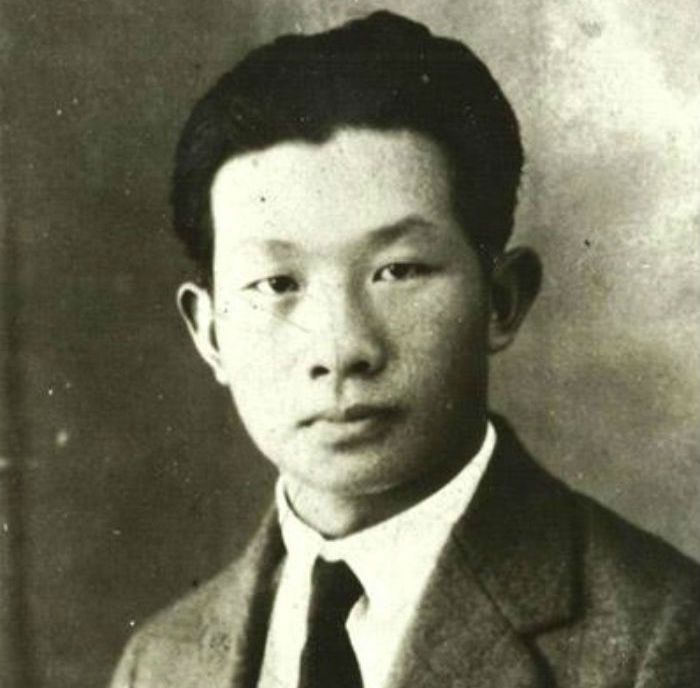 Nationality: Chinese.
Age at death: 23 years old.
Best known work: Nie Er's most famous piece is unquestionable "March of the Volunteers," which became the national anthem of the People's Republic of China in 1949. Many of his other compositions are both popular in China and musically significant, but none approach "March of the Volunteers" in terms of their reach or cultural impact. All of his work reflects his commitment to Communism, which was—during his lifetime—an ideology that the Chinese government seemed unlikely to ever tolerate, much less adopt as its own. He composed these pieces at great personal and professional risk.
Cause of death: Nie Er drowned while swimming with friends in Japan. Some have suggested that he may have been swimming towards the Soviet Union to defect, a scenario that is not completely implausible; his visit to Japan may have been the first phase in an attempt to escape China, as several of his colleagues had recently been arrested by Chiang Kai-shek's nationalist government because of their support for Communist music.
Legacy: Nie Er is revered in China. A state-approved Chinese film about his life, Nie Er (1959), portrays him as a brave, passionate young man who lost his life fleeing nationalist oppression. Nie Er Park and Nie Er Cultural Square in Yuxi were set aside in his honor, each with a statue of the young composer standing tall in the center.
Jehan Alain (1911-1940)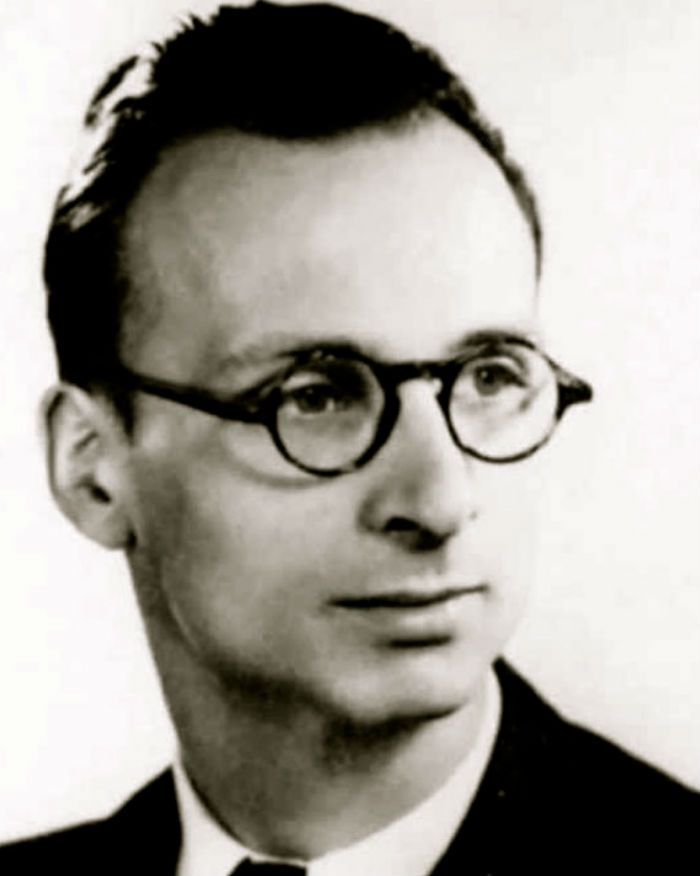 Nationality: French.
Age at death: 29 years old.
Best known work: Alain is universally regarded as one of the most significant organ composers of the first half of the 20th century, and his piano and choral compositions were nothing to sneeze at, either.
Cause of death: World War II casualty. Alain was shot dead while performing reconnaissance for the French Army but killed 16 German soldiers before he fell. After his death, he was awarded the Croix de Guerre.
Legacy: Interest in Alain's work has been kept alive in part by the advocacy of his sister, virtuoso organist Marie-Claire Alain (1926-2013), who was a significant figure in her own right and is shown playing his "Litanies" in the video above.
Vitezslava Kapralova (1915-1940)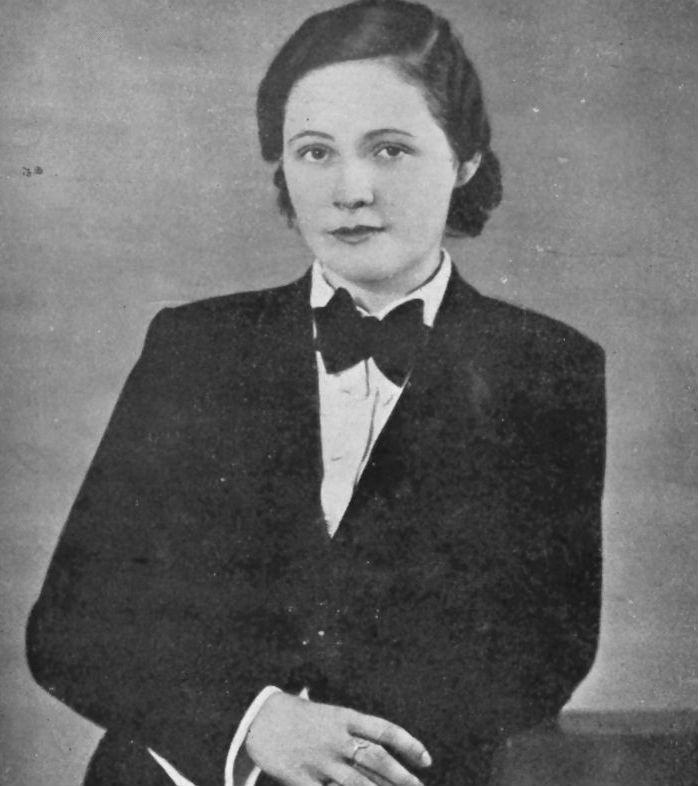 Nationality: Czech.
Age at death: 25 years old.
Best known work: Her April Preludes—a series of four short piano pieces—are probably her best-known compositions, but her orchestral compositions are also well-respected and widely performed.
Cause of death: An unknown illness. While the stated cause of death was miliary tuberculosis, few contemporary scholars accept that diagnosis; surviving documents suggest that her symptoms were more consistent with those of peritonitis. But if the cause of her death is unclear, the date reflects a tragic certainty: she died on June 16th, 1940, the day that Paris fell to Nazi Germany.
Legacy: Kapralova is remembered for her innovative approach to melody; counterintuitive but not dissonant, upbeat but never silly, it represents a point of connection between the romantic and modernist traditions. It is hard not to suspect that, had she lived to old age and continued to explore the contradictions at which her music hints, she might well be remembered today as the single most influential composer of the 20th century.