Art enthusiasts have been using sheet music in their art projects for years and now the trend is catching on. Take a look at these wonderful ideas of using art to bring sheet music to life.
1. El Paseo Irrepetible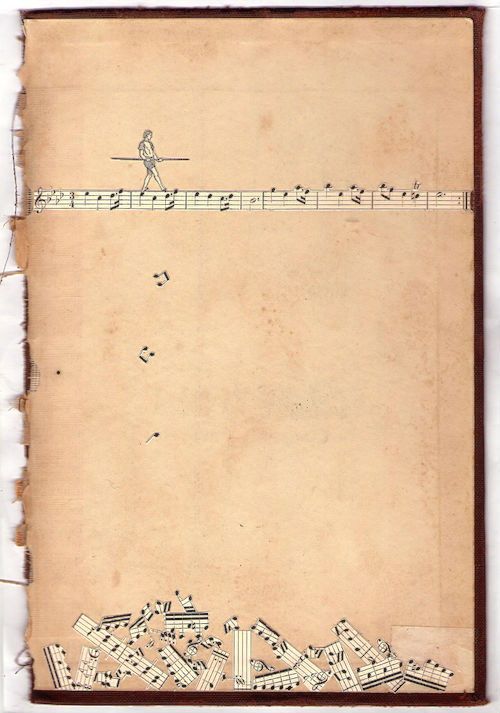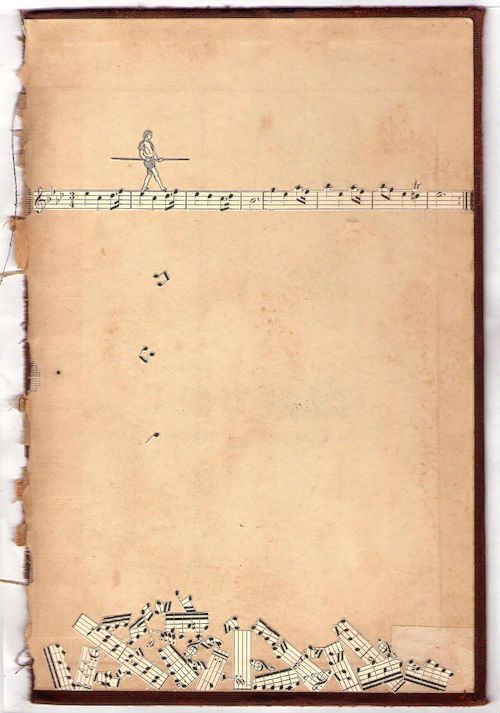 Artist and architect Federico Hurtado (b. 1961, Buenos Aires) lives and works in San Isidro, Argentina. Using old book covers as a canvas for his often wittily titled collages, he manually cuts and pastes images from the late 1800s and early 1900s publications to create a wonderfully whimsical world of gentle hues and strange goings-on.
2. Canción Rota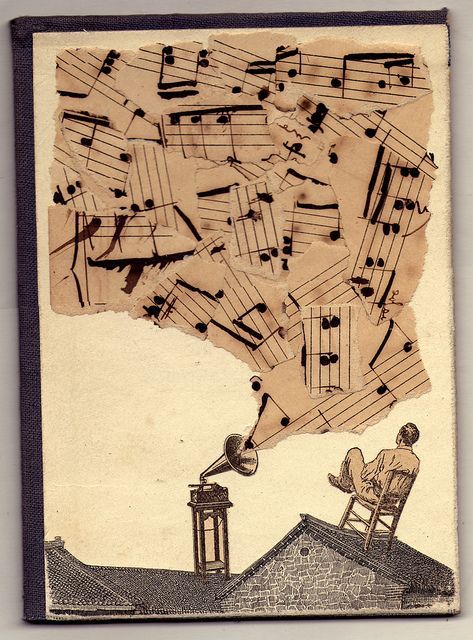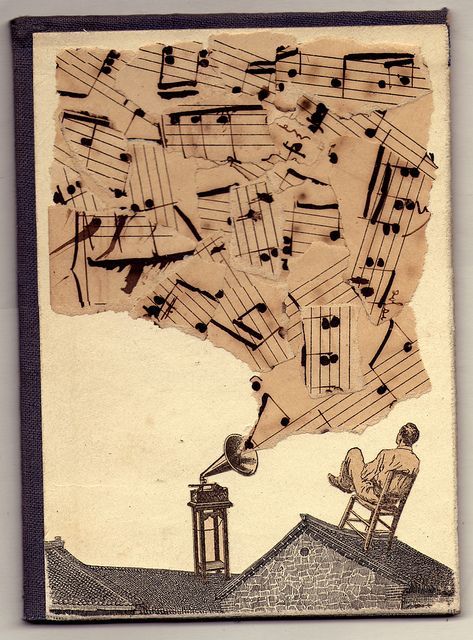 This is another great work by Federico Hurtado which shows a traditional method of creating an image collage. You can buy the print here: Federico Hurtado via Flickr
3. Sheet Music In Colour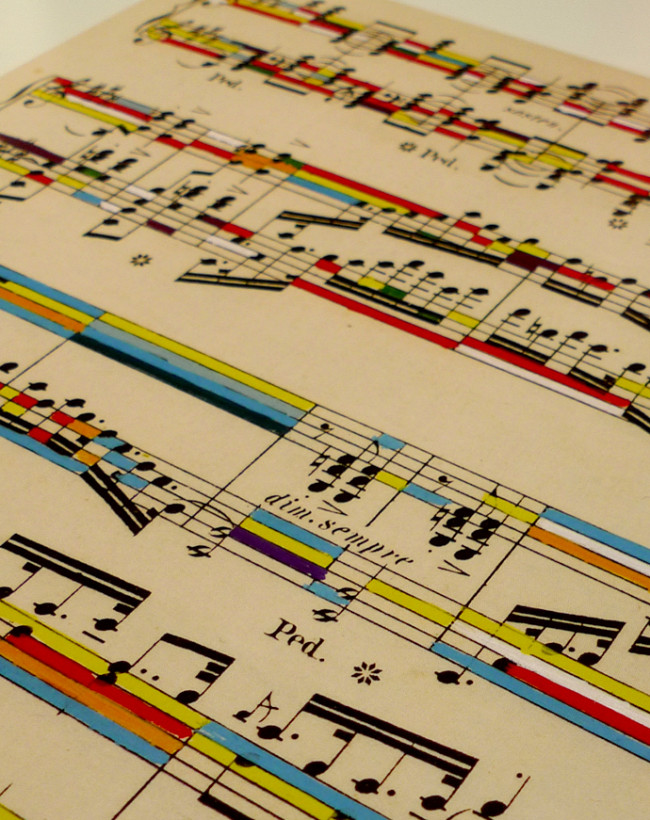 This is an original abstract piece painted by Mike Lemanski. Using gouache on sheet music, this was created as part of an investigative study into visual music. You can get a reproduction print at newleavesstudio.com
4. Birdy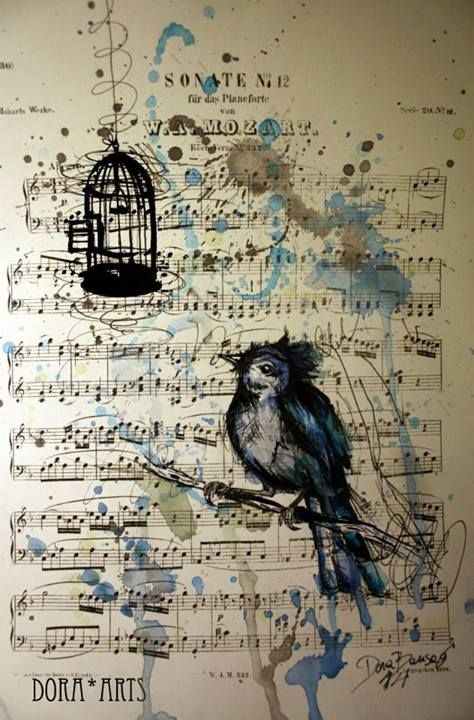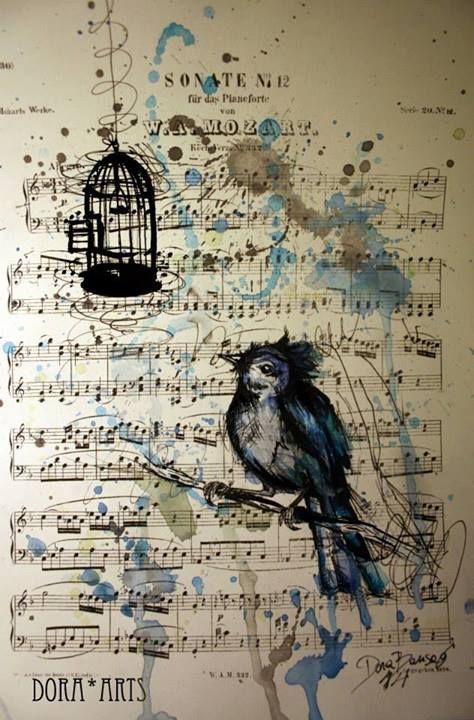 Dora Bansagi is a young artist from Salzburg, Austria. Her works represent a mix of realist and surrealist drawings using a traditional colored pencil technique combined with some painting. She is currently studying in Vienna, at the University of Applied Arts, Art Education. Check out her website at dora-arts.com
5. Johann Sebastian Bach's 'The Art of Fugue' Original Manuscript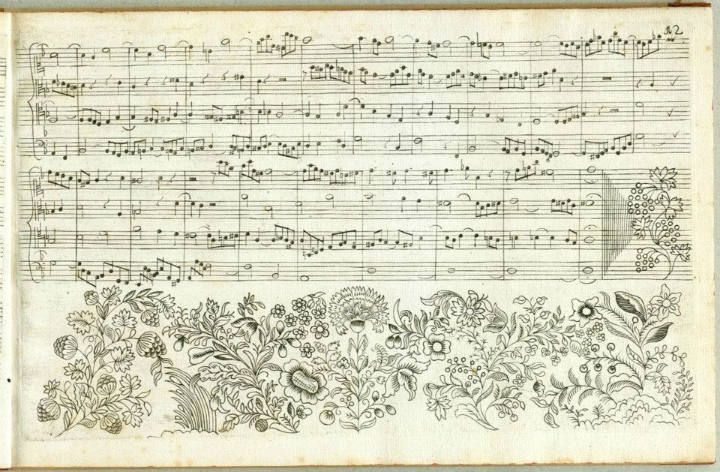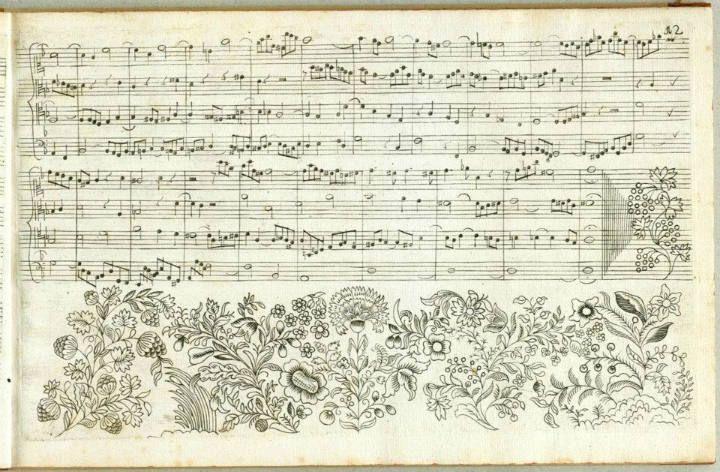 The Art of Fugue (German: Die Kunst der Fuge), is an incomplete work of unspecified instrumentation by Johann Sebastian Bach (1685–1750). Written in the last decade of his life, The Art of Fugue is the culmination of Bach's experimentation with monothematic instrumental works. It consists of 14 fugues and 4 canons, each using some variation of a single principal subject, and generally ordered to increase in complexity.
6. Beethoven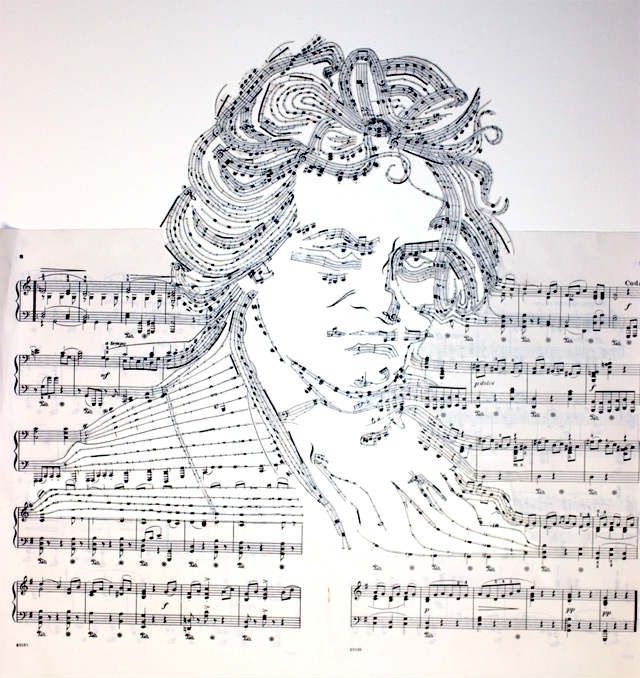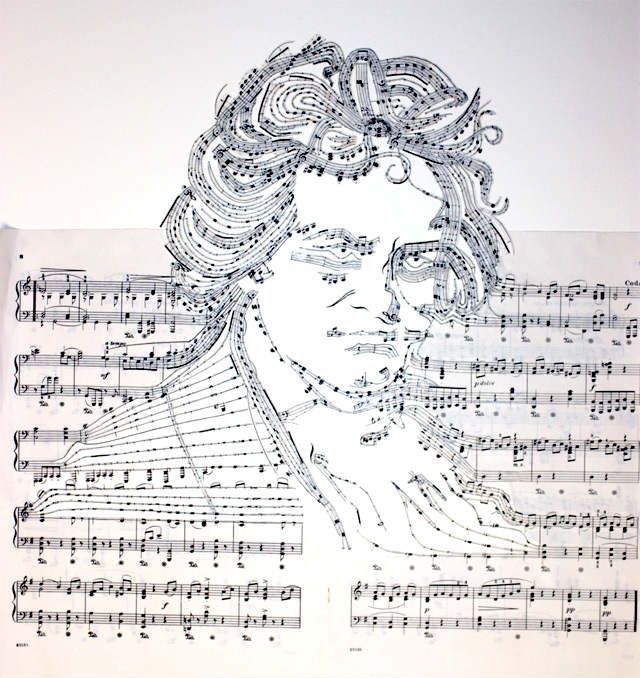 The work by artist Erika Iris Simmons is a collection of faces and figures that grow out of reconfigured musical notes and the negative space that results from these shapes.
7. Angel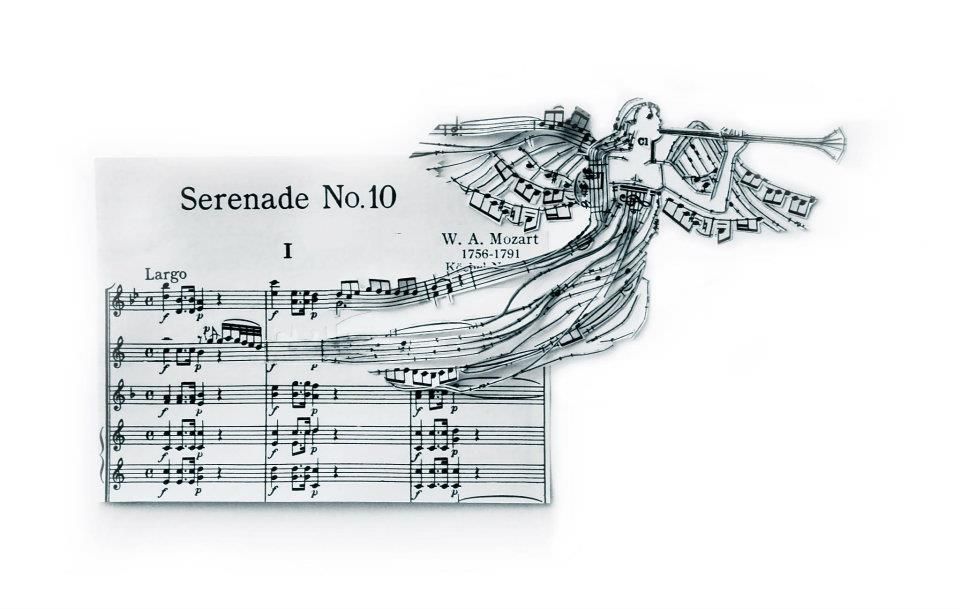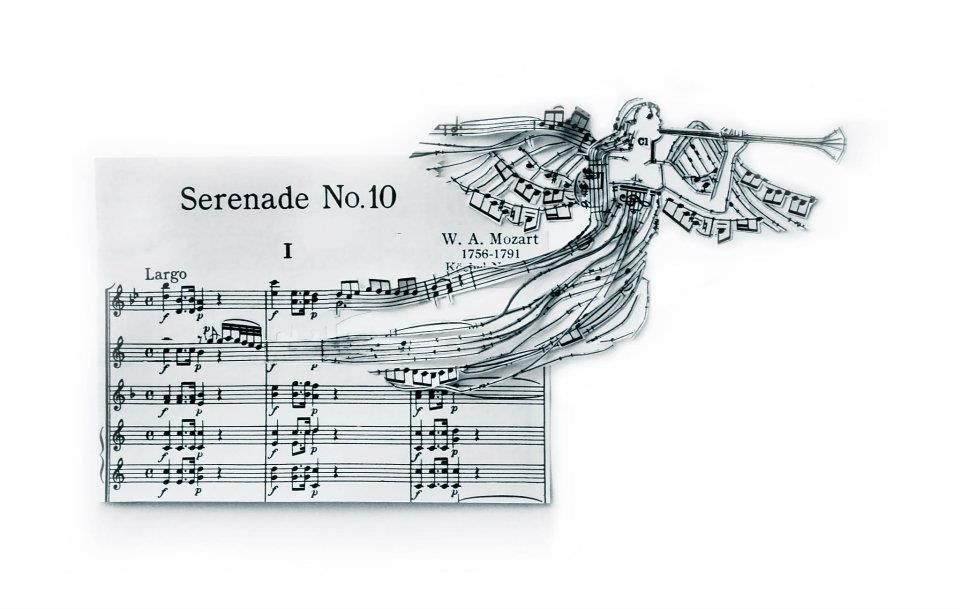 Erika is a self-taught artist. She was honored as the Official Artist for the 2013 Grammy Awards. Past clients include The Times, Oprah Magazine, MAXIM, Levis Strauss & Co., Hermes, Showtime, and RayBan. Official Website: iri5.com
8. Blue Bird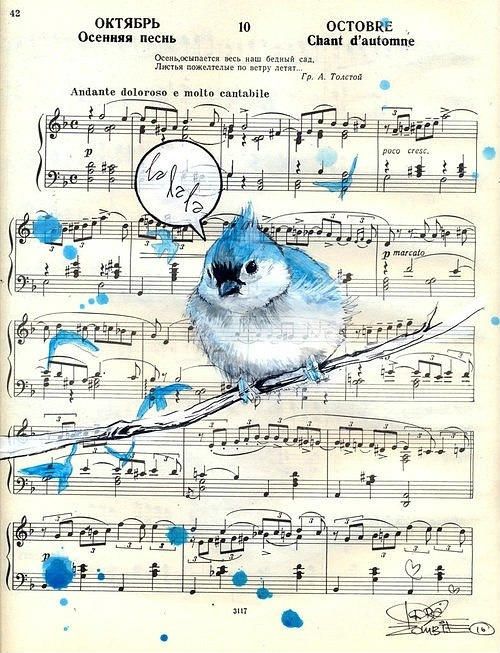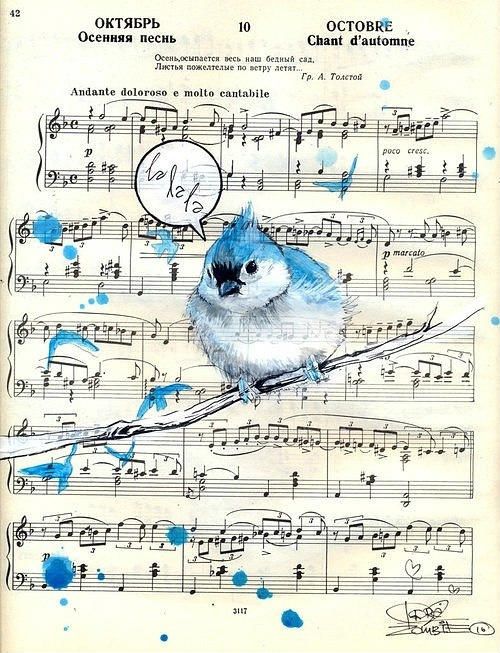 Lora Zombie is a self-taught painter from Russia and a top seller on the urban art scene. With unique commentary on pop culture and a keen eye for beauty, her raw and grungy trademark style is unmistakable. Only in her early twenties, Lora has already gained a massive following of fans across the globe and held major exhibitions in New York, Los Angeles, Toronto, and St. Petersburg. Official Website: lorazombie.com
9. French Dancers Silhouette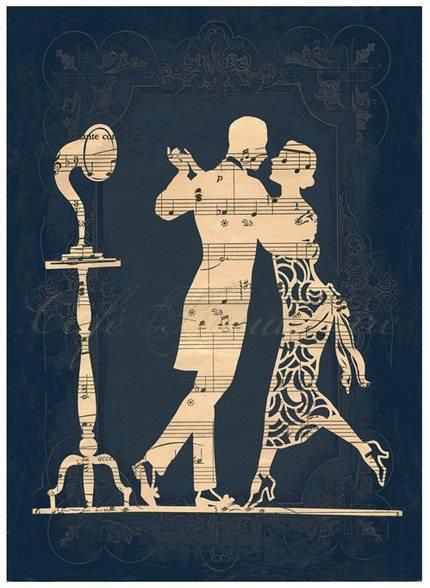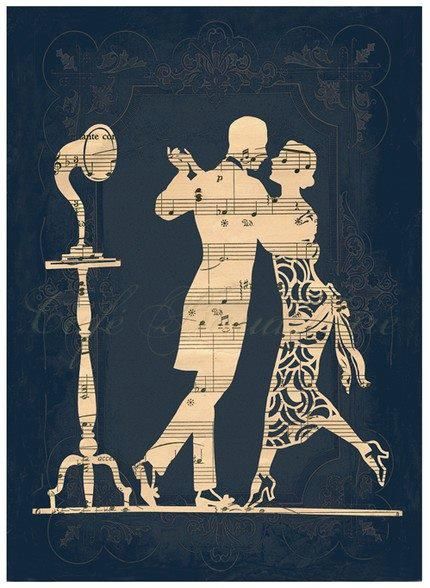 Wendy Paula Patterson's work reflects a romantic and intimate charm with its seamless blend of the old and new to create the wonderful designs she sells from her Mulberry Muse and Café Baudelaire shops. You can find more of her works at Wendy Paula's on Etsy
10. Etude 81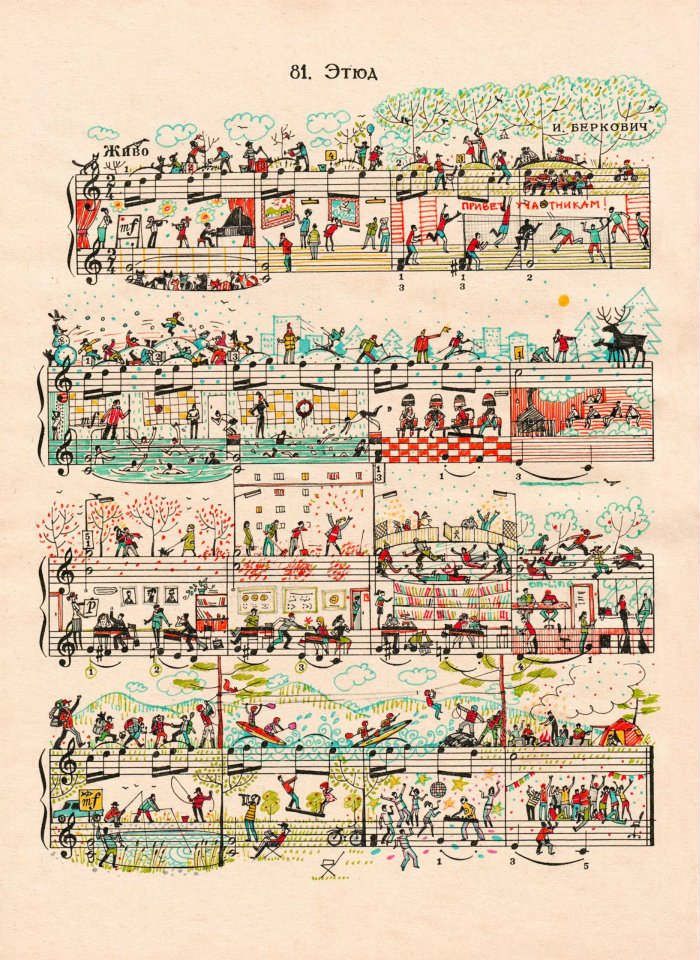 Behind the drawings which made quite a sensation on the Internet, we find 2 Russian paper artists Alexei Lyapunov and Lena Ehrlich, based in Novosibirsk. Their art collection, called "People Too" represents unique stories from everyday life of the people around them.
11. Notki 14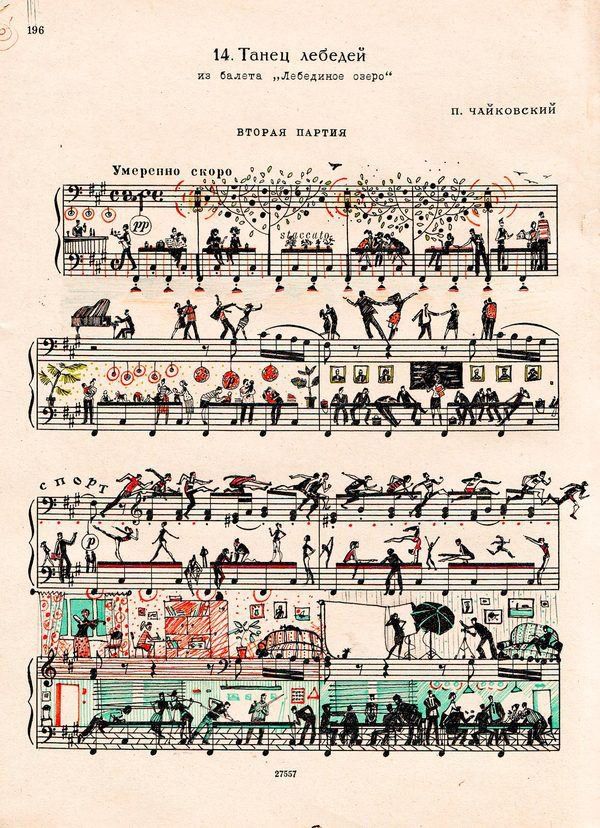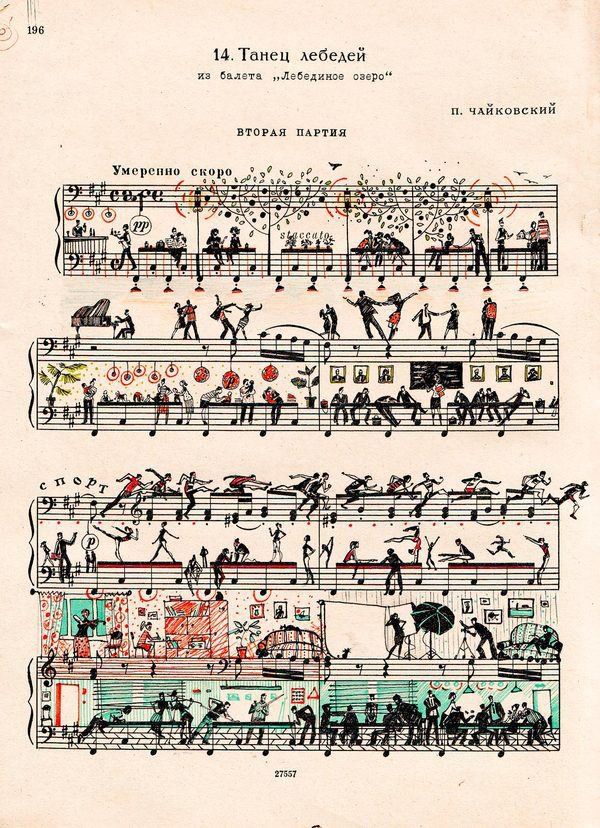 Official Website: peopletoo.ru
12. Flight of the Bumblebee – Raid Advertisement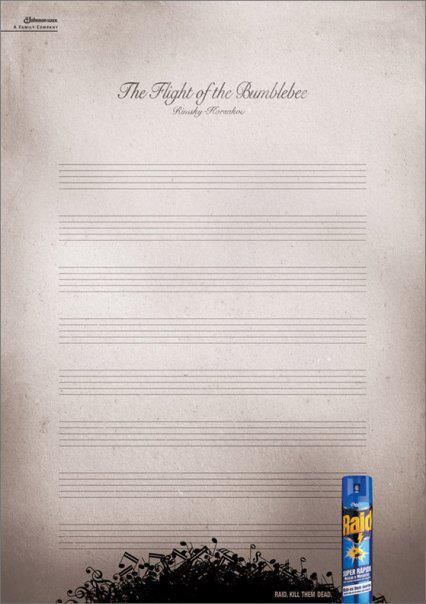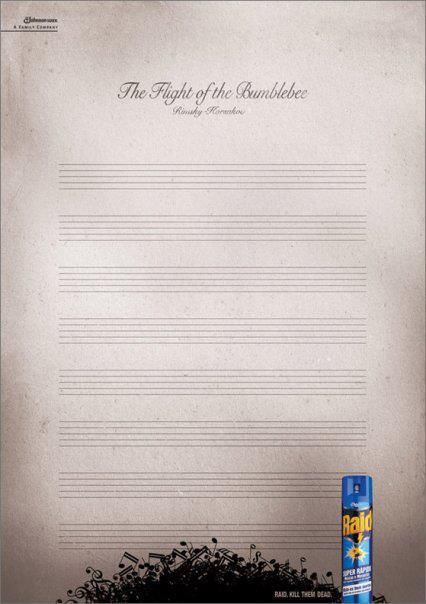 Raid is the brand name of a line of insecticide products. At first sight, this ad is quite fun and witty but it also carries a message about destroying both creativeness and the useful bugs. The bees and bumblebees are some safe and useful bugs and precious environmental indicators.
13. Preludio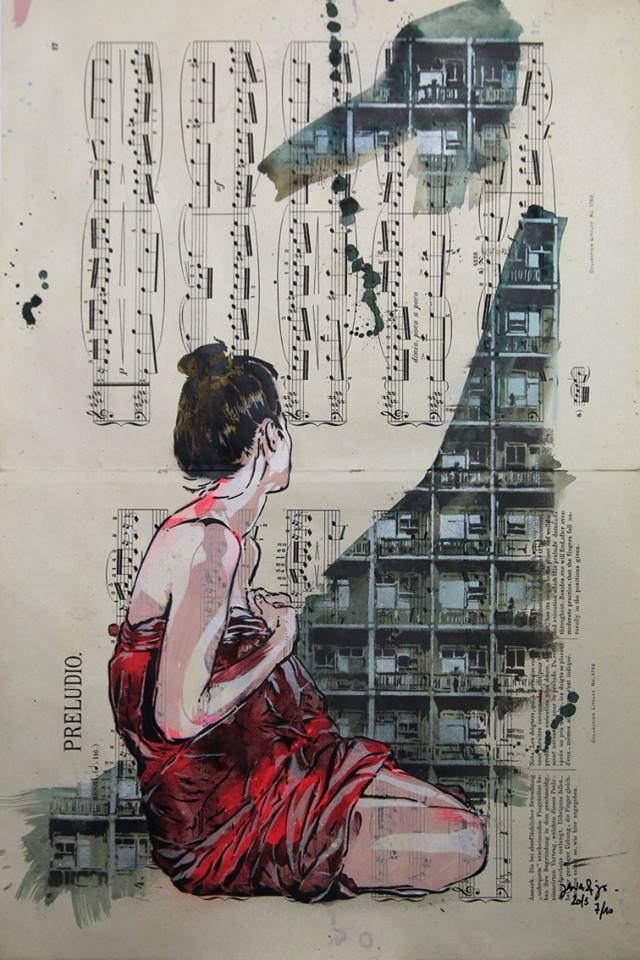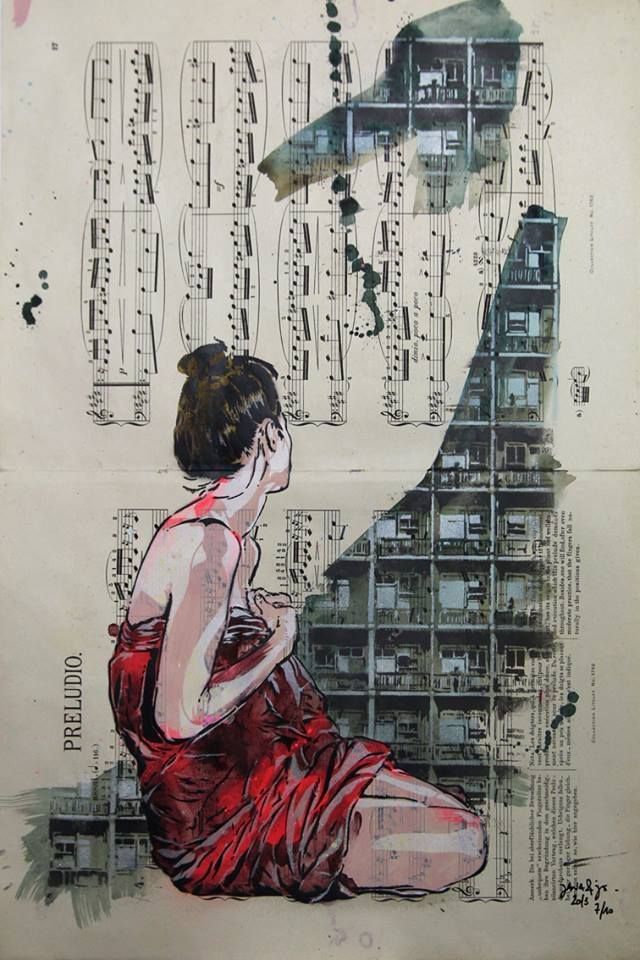 Jana & JS are a French and Austrian artist couple who create some amazing stencils in Germany, Austria, France, England, Slovakia, Russia and so on. Inspired by the city and its architecture constantly changing, but also by those who live and observe, they paint cityscapes, simple architectural details, and portraits in a game of mirror, transparency and development abyss.
14. Chanson D'Amour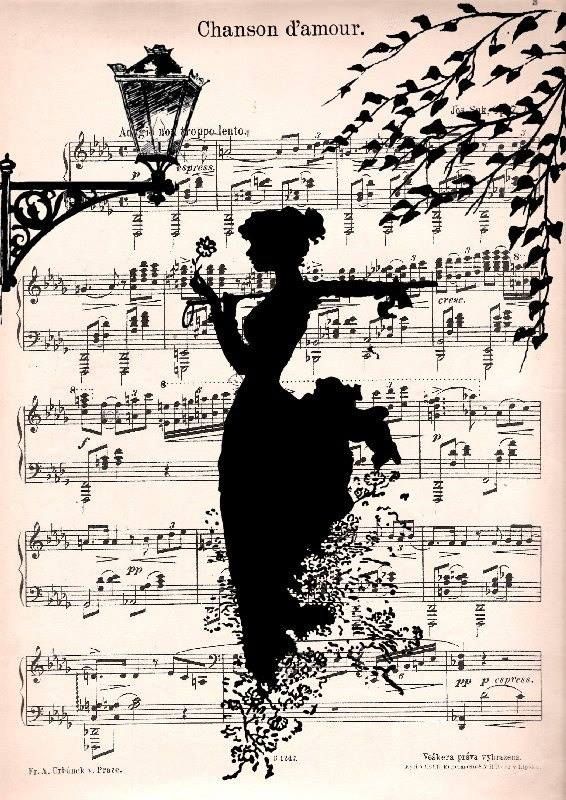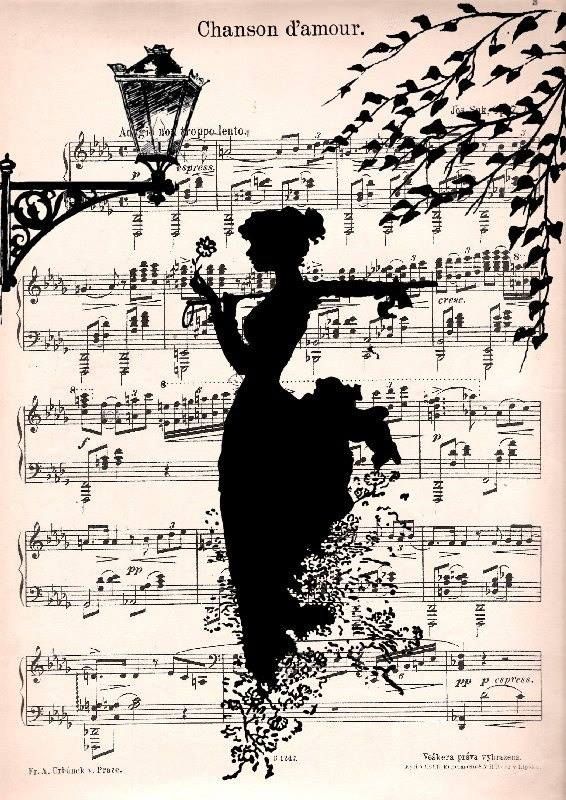 Jaroslav Seibert is a Full-Time Professional Artist and Designer living in Frankfurt Germany. Jaroslav's artwork is highly sought after and hangs in corporate and private collections throughout the world.
15. New-York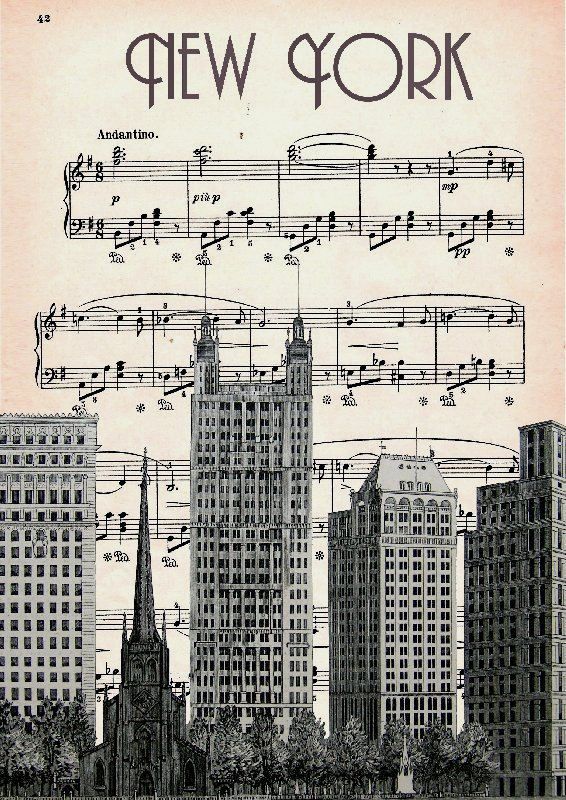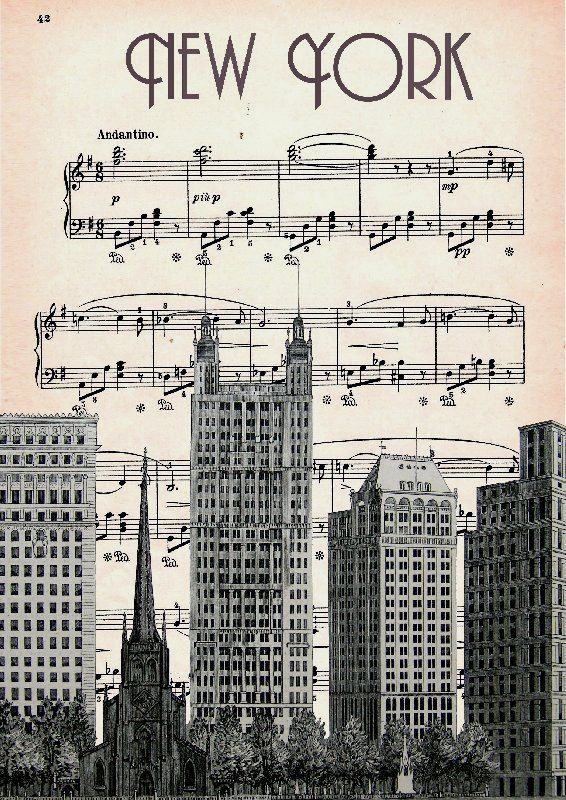 Official Website: jaroslav-seibert.de
16. Stars of the Summer Night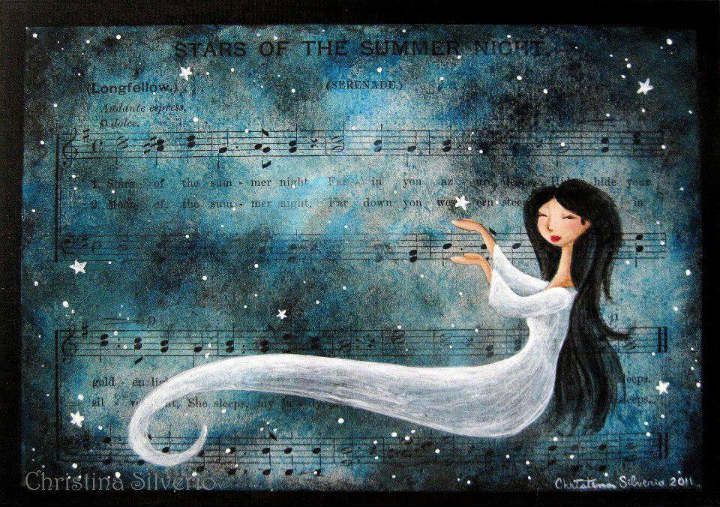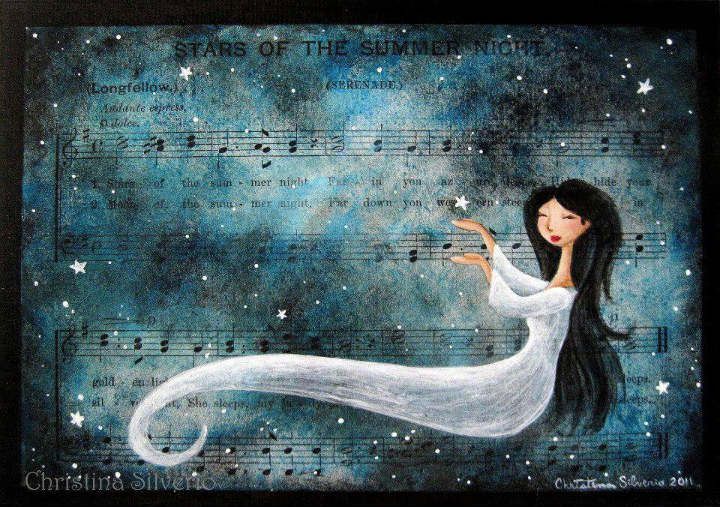 Christina Silverio is an Artist from San Francisco, California, USA. Through her paintings, she has attempted to bring to life whimsical, happy, carefree scenes. There's enough of pain and misfortune in this world, and when a person looks on her paintings she wants them to escape from all of that and into a wonderful and peaceful place in a corner of their mind.
17. Rosalie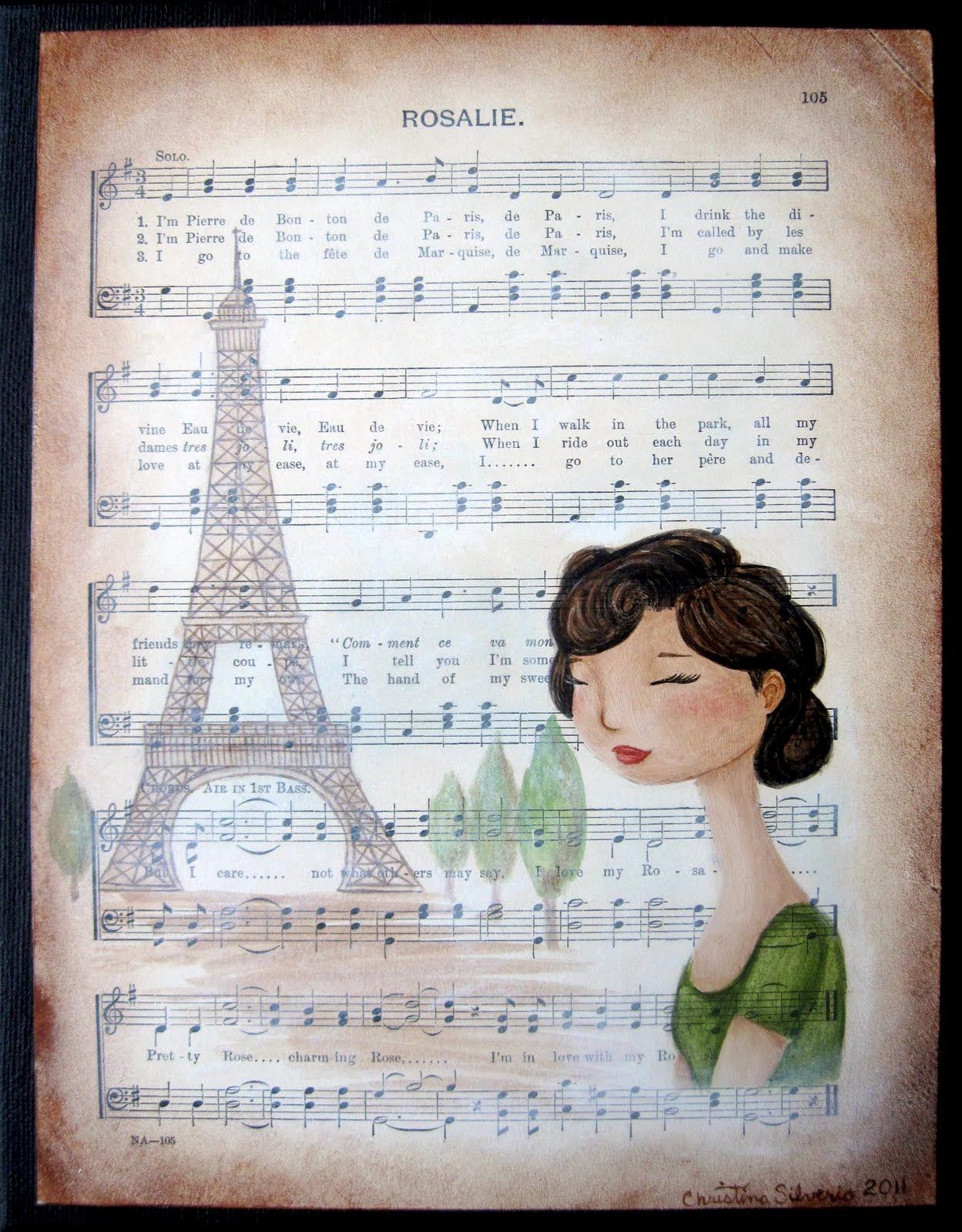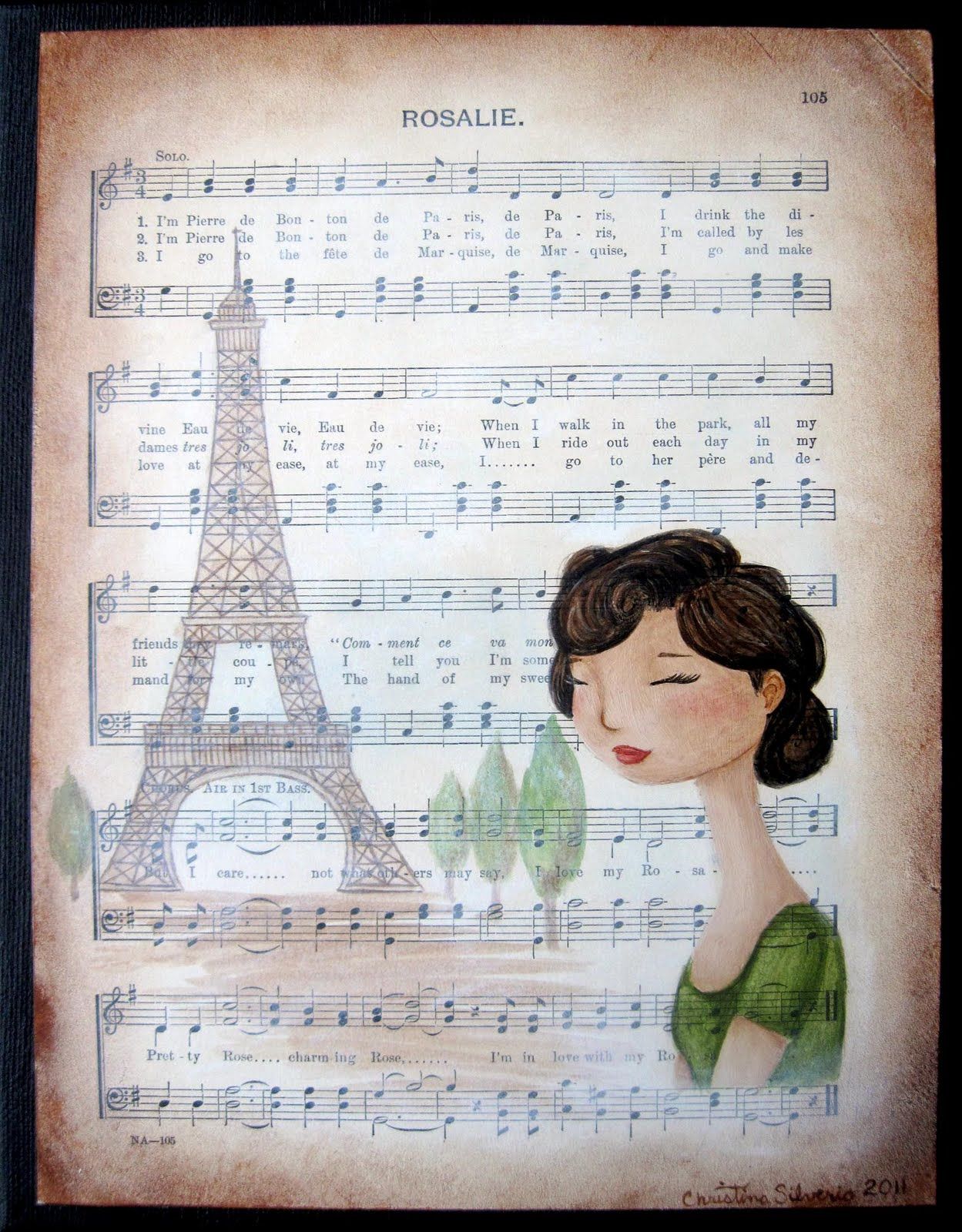 Christina Silverio via Etsy
18. Goodbye Waltz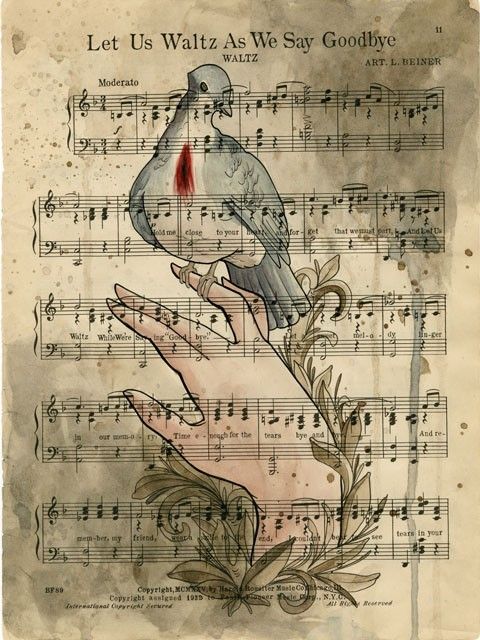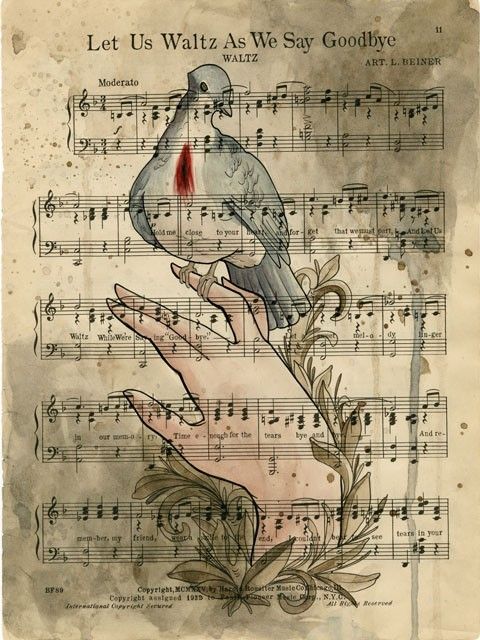 Michele Gonzalez jumped on the opportunity to join the art community in 2005 when she began a tattoo apprenticeship. After a couple of years, she began tattooing professionally at Empire State Studio, where she currently works. She is a creative, positive hardworking person who will always try to grow as an artist and as a person. She loves working with the people around her and the new people she meets each day.
19. Tchaikovsky Self Portrait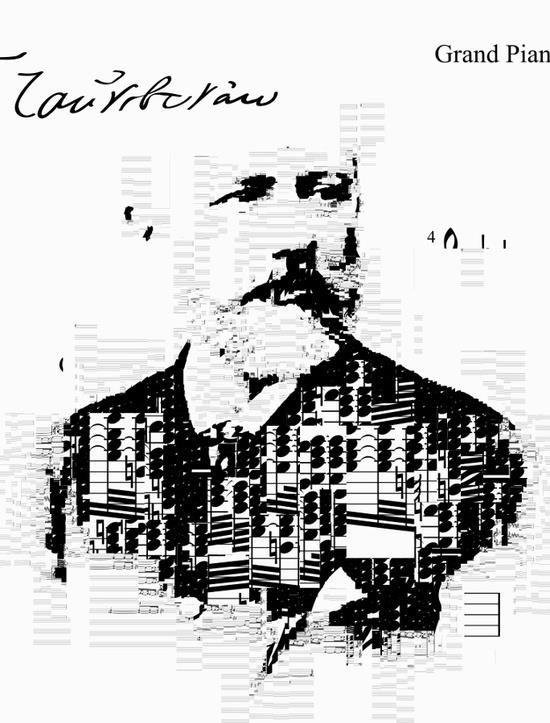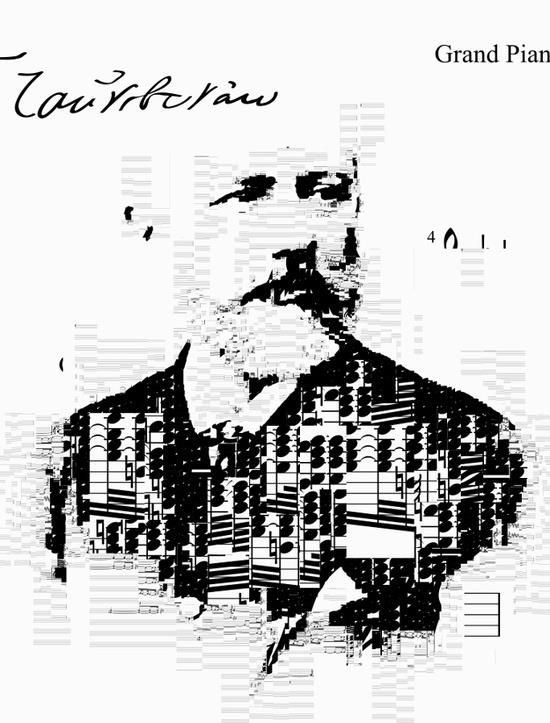 This is a generative collage using Tchaikovsky music and signature (sheet music from Piano Concerto No. 1 in B-flat minor, Op. 23) by artist Sergio Albiac.
20. The Sound Of Silence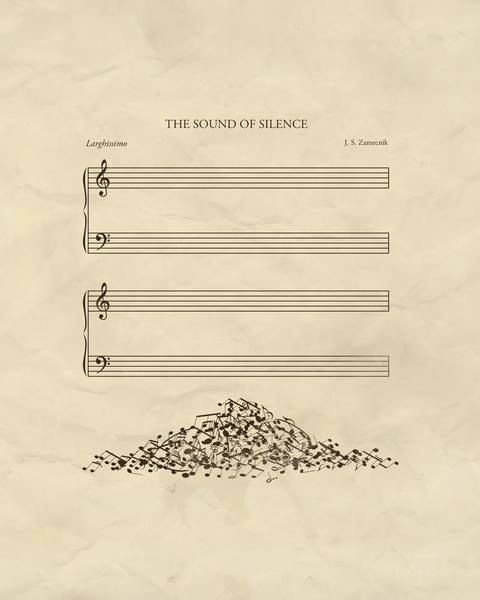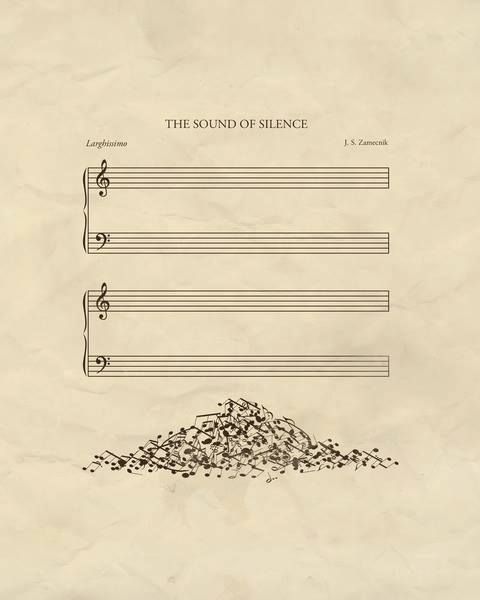 You gen buy this Print at society6.com
21. Music World Map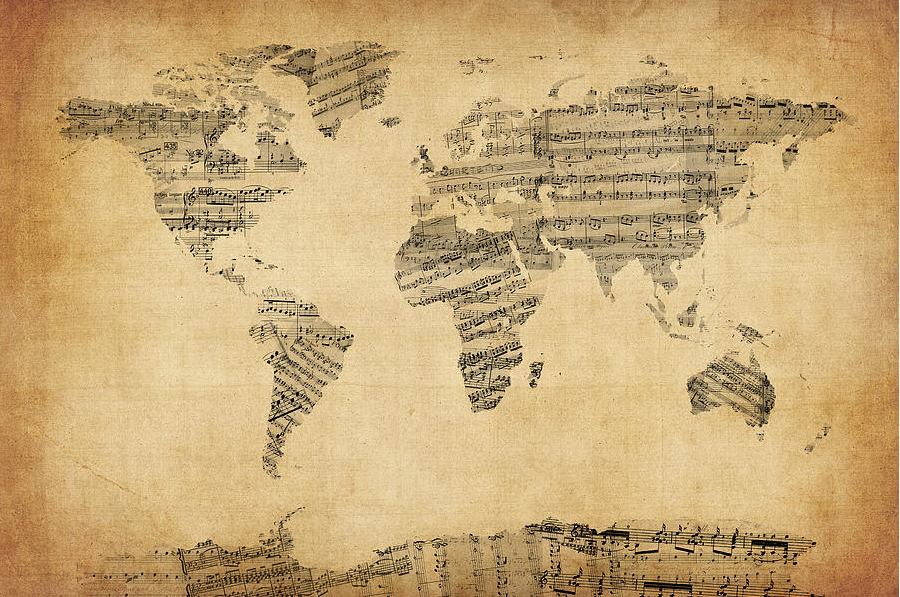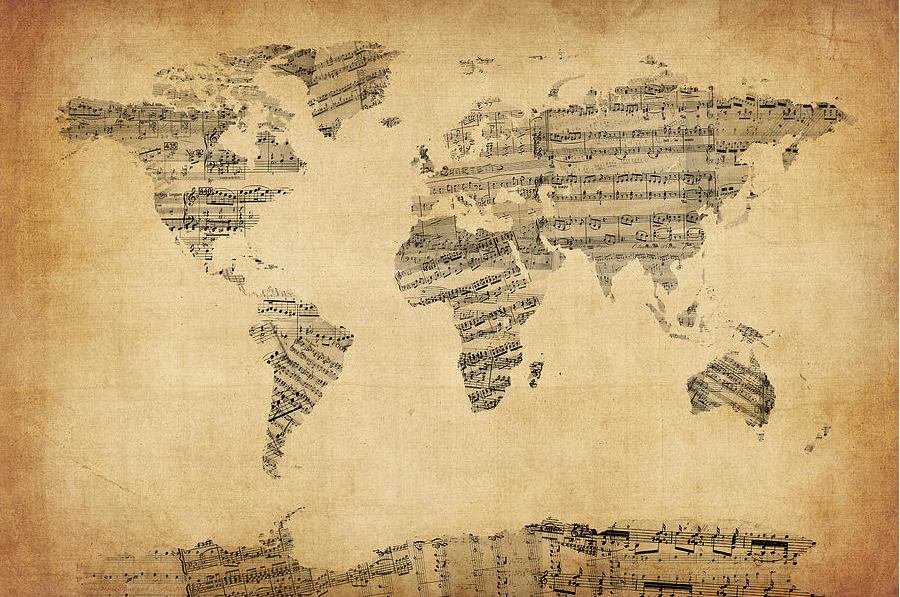 Michael Tompsett is a truly inventive artist who is well known for his unique and eye-catching world and country maps. His modern pieces range from digital pop-art featuring brightly colored animals to retro transportation to typography masterpieces. He utilizes a full-color spectrum to truly make an impact, appealing to children and adults alike.