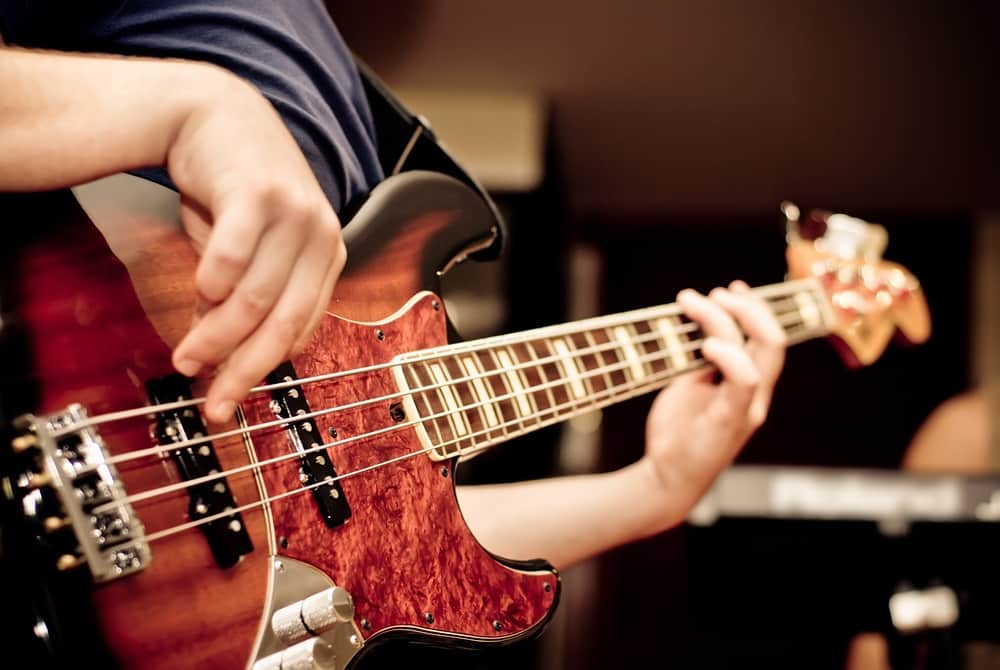 Instruments don't get much more beautiful and popular as the guitar, and this is reflected by the wide use that it has throughout so many different categories in the musical world. That being said, there have been many different guitar types created over the years which are made to be played for specific types.
Among the most popular types of all is the electric bass guitar, which usually sounds and looks beautiful at the same time. This is also one of the more difficult types to get the hang of. If you don't have access to a personal teacher's guidance but still wish to learn how to play the electric bass guitar, here are some of the best means of doing so.
How to Learn Electric Bass Guitar Without Teacher
1. Online Electric Bass Guitar Lessons
The electric bass guitar is a highly popular type of guitar that you'll find being discussed online almost all the time depending on where you're looking. There's so much to learn about it through the internet, including entire lessons which discuss everything there is to know about it in full detail.
The bass is one of the most popular instruments in music, so there's absolutely no surprise that the electric bass guitar is so widely discussed. If you're looking for some of the best online courses for the instrument to get started with, here is a great option.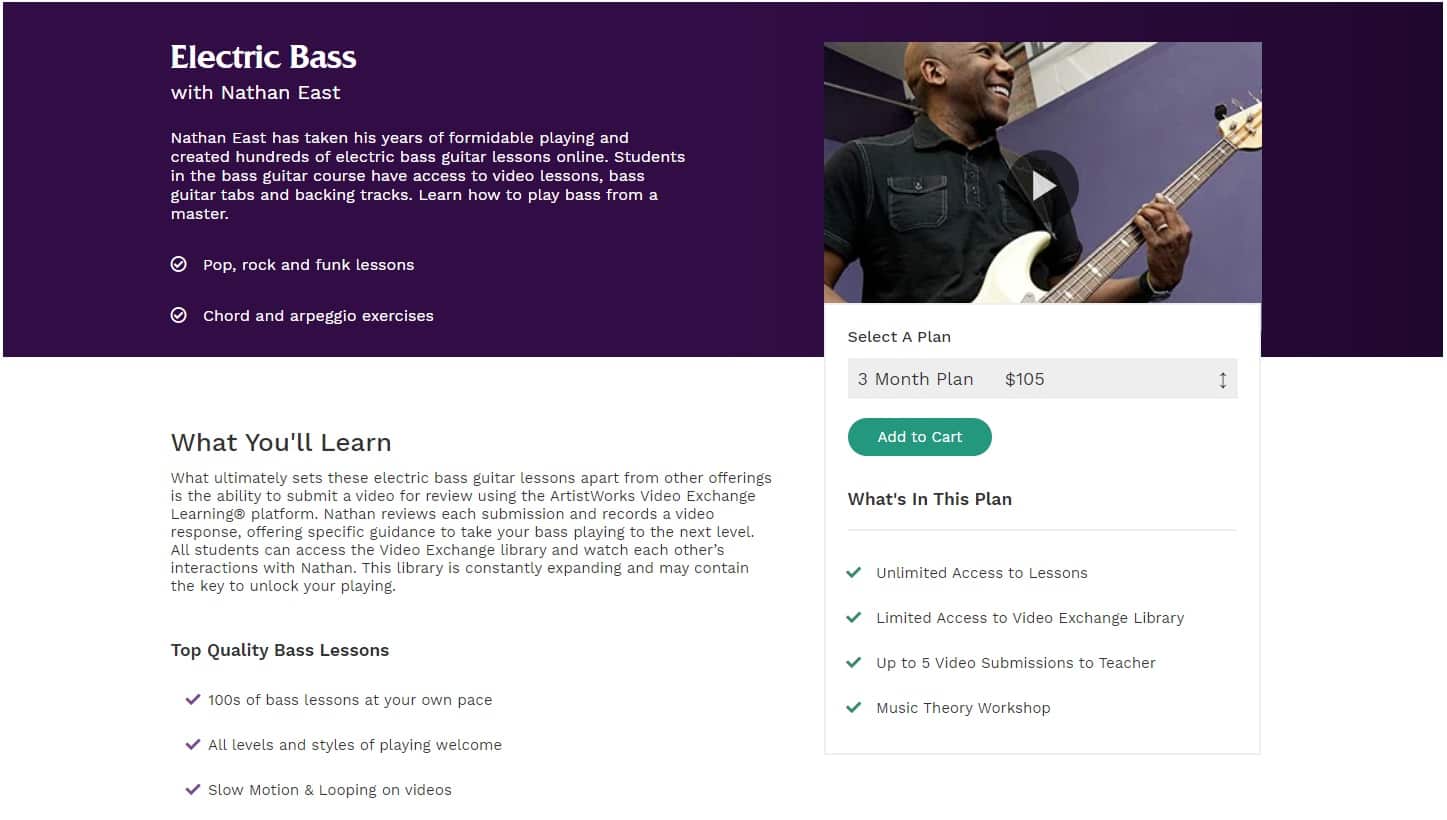 Nathan East is a talented player of the electric bass guitar that some people might be familiar with. He is widely known throughout the music community thanks to his impressive number of recordings, with over 2000 songs recorded. While not all of these have been hits, the number itself is very impressive. East has been practicing with the instrument and playing it at some of the highest levels for a few decades now. That is a very long time to be playing an instrument to say the very least.
This lesson on ArtistWorks is provided by Nathan East, who looks to share his multiple decades' worth of experience with aspiring learners of the electric bass guitar. The practice that he has gotten over the years certainly comes into play during this course, as he teaches players all sorts of different things which can make even the most inexperienced player and turn them into a very good guitarist.
The course has other benefits as well, including lots of great pointers from the East. This makes it a particularly great option to try out as compared to the rest.
2. Smartphone Applications
Applications are something that you'll most likely use anyway when it comes to playing any kind of guitar. That's because there so many of them available which can make it so much easier for players to tune their guitar and maintain it in the best way they can so that it always plays exactly how they want.
But that's not all that these apps are capable of helping with, as a majority of them also provide options that help you become better at playing the electric bass guitar rather than just learning how to tune it.
These apps are so good because they're usually capable of providing you with the exact same guidance and feedback that you'd usually receive from a personal tutor. There are even applications that record your progress and help you as you play along. They usually point out any mistakes that you might've made while playing and some of the best ones out there even help you by providing different methods through which you can fix said mistakes.
Finding an application with all of these different benefits at once may be difficult, but it is definitely worth it. Just check any of the most popular options out there and you'll find the exact same features or at least ones that are very similar. Once you do, there shouldn't be much stopping you from becoming a great player of the electric bass guitar.
3. Videos That Teach Electric Bass Guitar
If you're someone that prefers to learn with a visual aid, there isn't a better alternative to a teacher than online video tutorials for the electric bass guitar. These are available on many popular video-based platforms that you could think of from the top of your head. This also means that they're easily accessible, and you can find them with ease to continue learning how to get better at the instrument whenever you want.
The videos all discuss the many different means of playing the electric bass guitar. While the end goal may be pretty much the same, there are many different means for a player to go about playing the instrument. These are in the form of techniques, and each of them helps out in specific ways. The online video tutorials that you'll find for the electric bass guitar should discuss all of them, whether it be in one big video or multiple different ones.
You'll not only be able to learn all about the different techniques but also find out other important details about the instrument too that come in very handy down the line. Lastly, the many options that players have also ensure that there's no topic that goes undiscussed, meaning that they can learn just about anything related to the instrument that's possible.
The Bottom Line
Learning how to play the electric bass guitar without needing any help from a teacher has never been easier thanks to the internet. All these great options for learning how to play the instrument are available to try online with just a few clicks, and what's even better is that they're all pretty easy to use to your advantage.
They're very different from one another in terms of concept, but they're all definitely capable of helping learners become great at the instrument when they don't have the option to learn with a teacher.