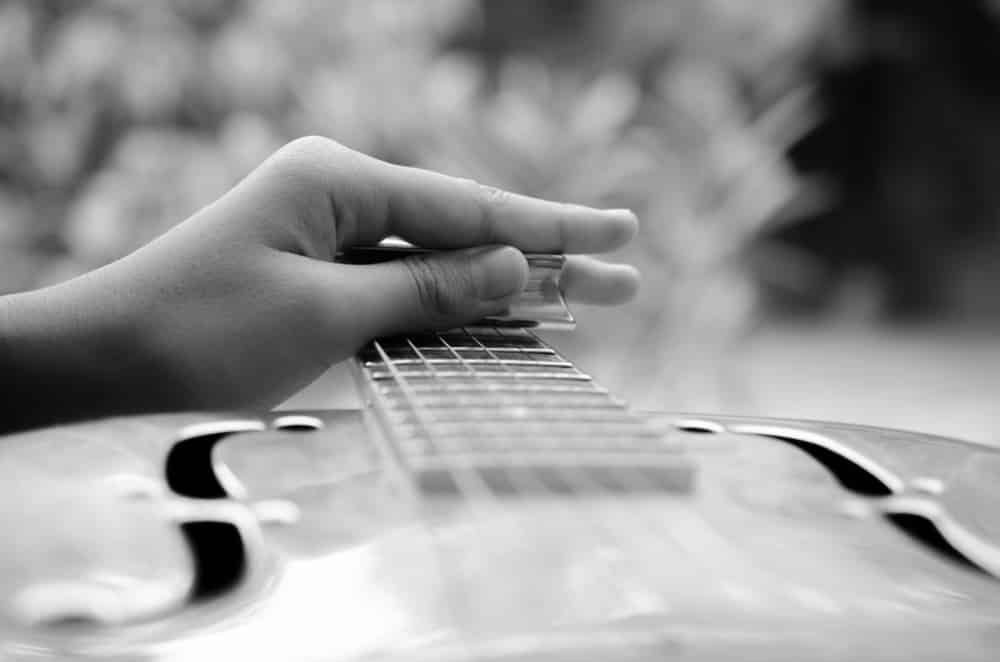 The guitar is arguably the most popular instrument ever created. Today, it is one of the most widely used instruments that has applications in nearly every single major category of music. There is a huge variety of different types of guitars that are used throughout said categories of music. You'll find one of these types to be the dobro guitar.
If you're interested in learning how to play the dobro, which is a type of acoustic guitar, here's how you can easily do so without needing the help of a personal tutor.
How To Learn Dobro Without Teacher
Acoustic guitars are a very popular category of guitar, and the dobro is a very popular subcategory of this. That's why you'll find that lots of people discuss it online, and why so many different websites also feature lessons that can be used to learn how to get better at it.
If you're one of many people looking to learn how to play the instrument without needing a teacher for any help, these lessons are arguably the best option that you have. There are lots of great online dobro lessons to try, and this one discussed directly blow is one of the best options that a new learner has.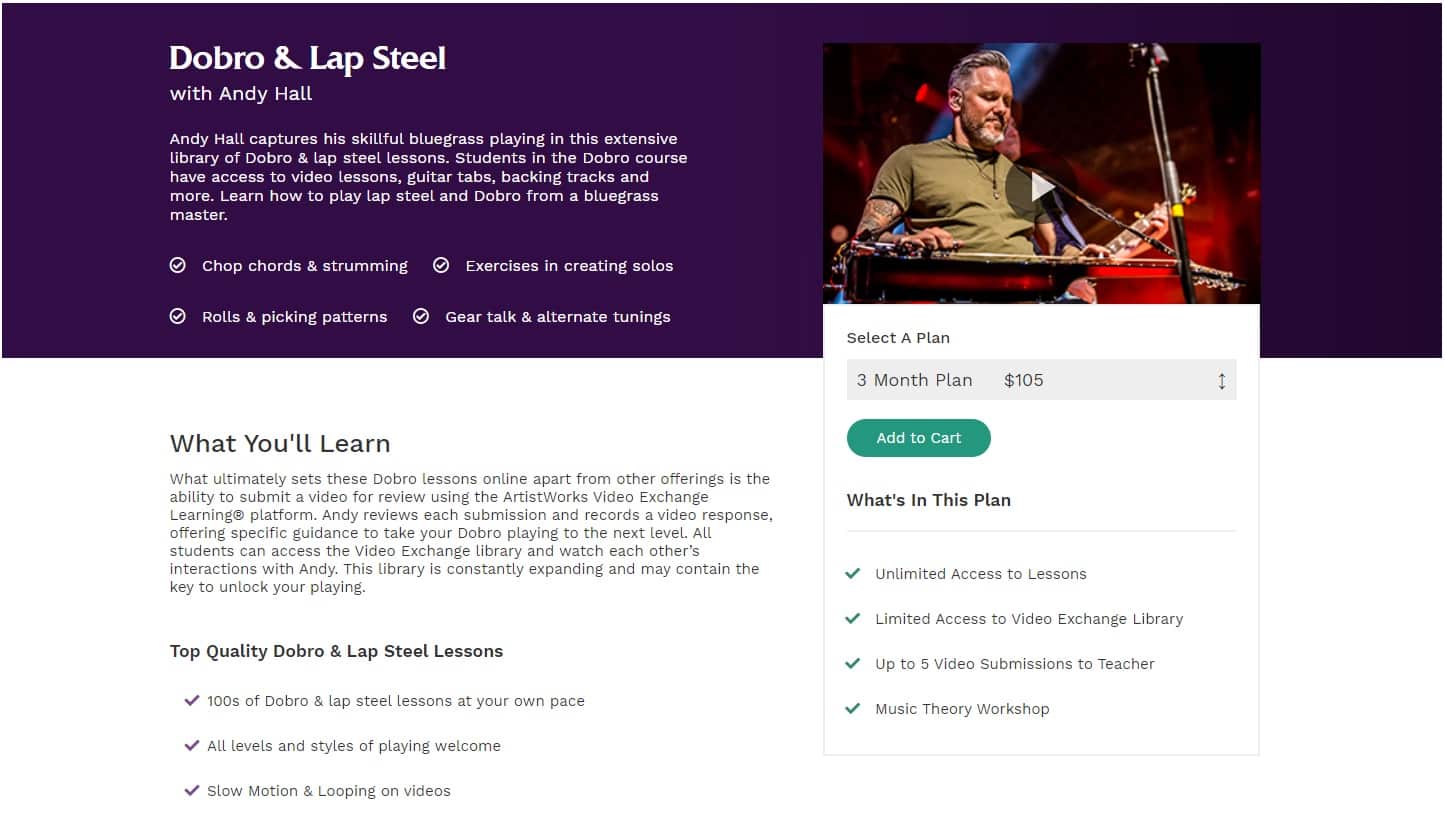 Andy Hall is a master when it comes to playing the dobro guitar, and this great lesson provided by him on ArtistWorks is one of the best options that a player has, as already mentioned. He has been playing the dobro and many other types of guitar similar to it for many years on a professional level. Widely considered as an elite bluegrass player, Andy's experience and professionalism are perfectly displayed in this course for the dobro available on ArtistWorks.
One of the best parts about this specific lesson as compared to a majority of the rest that you'll find is that it goes into great detail regarding the dobro. Of course, all of the courses players find will more or less help them learn how to play the instrument, but this one teaches more about the dobro specifically.
This lesson includes details regarding its history, maintaining it, the best ways to play it, the different techniques and which one works best in which situation, and much more along with these lines. Combining these details with the expertise of Andy Hall, this lesson is without a doubt a great option.
2. Instructional Online Guides
Lessons aren't the only thing that the internet has to offer to a player such as yourself that's learning how to get much better at playing the dobro without needing a tutor. There are instructional guides available on sites online which are created for the sole purpose of helping learners figure out the basics of the dobro and the best ways to play it.
A lot of people might say that these aren't that great for learning how to play a new instrument that you don't have much experience with, but this isn't true at all. Many believe that these guides only discuss how to start playing and getting better at the dobro, but they do much more than that.
They go into all of the little and important details regarding the instrument which can really help a beginner. That is partially the reason why they're such a good means of learning how to play the dobro if learning through a teacher isn't an option and you're looking for alternatives.
To make things even better, these are usually available free of all charges on hundreds of different websites. All of these sites have their own way of teaching as well as their own tips and tricks to share. That's why you should make sure you get a little bit of help from a variety of them, as they're all very helpful in their own great way. Most of these guides are taught step by step as well, making it much easier for inexperienced learners to get better.
Another great option very similar to the one which was previously discussed is instructional books that teach you how to play the dobro. These are very similar to the previously discussed option because they too teach in a similar manner. They have all the information that one needs about the instrument they're trying to play, including some important history about the dobro and the changes that it has seen over the years.
But, they are arguably an even better option than the online guides because they delve into the matter with much greater detail. Books are obviously much larger than most instructional guides, and this allows them to go into much greater detail than them as well. For someone that is completely new to an instrument and wishes to learn all about it without the guidance of a teacher, the said detail provided by books is arguably the best choice out of all.
You'll find many different books out there for the dobro and a lot of these are actually written by very popular artists that are known for their skill with the instrument. In short, a book related to the instrument and the methods of playing it is another very good option, just like the ones that were previously mentioned to. If you're a fan of learning without needing the internet, one of these instructional books is definitely the best option for you.
The Bottom Line
Learning the dobro is a piece of cake as long as you've got the right means of learning, and that's exactly what we've tried to help with today. Even if you aren't looking to study with a teacher, there's plenty of other great ways to learn how to play the instrument as well, so there's no need to worry! We've listed a few of said great ways above, so make sure that you try them all to make your dobro learning experience much easier.