The comparisons between late night TV hosts Jay Leno and David Letterman lasted over 30 years, following the concluding run of the Johnny Carson Show. Carson, who essentially invented the late show format for American TV, passed the baton to two men who grew up in his shadow. Only one of them would leave their post with more prestige and clout than when they came in.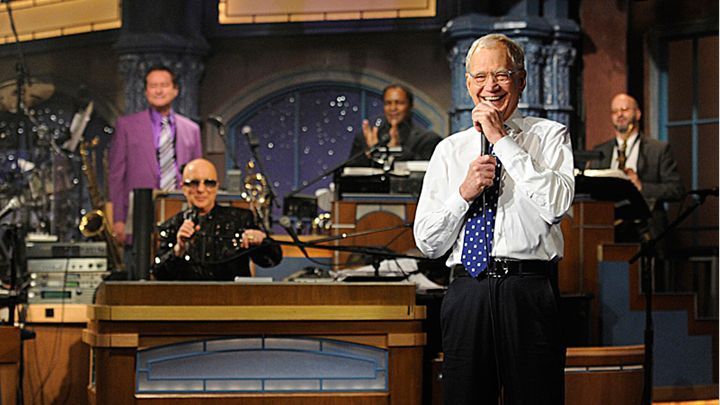 Remember the flip side of this, Jay Leno's departure? He "retired" only to come back, sending Conan O'Brien on a nationwide comedy tour that led to his show on TBS. The whole debacle left many late night TV show fans a little more than miffed. It seems Letterman learned something here to, namely how not to exit.
Though it's been weeks since David Letterman's iconic finale of the Late Show, we're still reeling from the impact the TV icon made not just on TV show entertainment, but on pop culture as a whole. While the Top 10 list may be never done in a way that ever rivals Letterman, there is much more we gained from his departure.
Using his 33 years of memories as a backdrop to pull from, Letterman did what few in his position have the breadth, clarity, and vision to do. He went out better than when he came in.
In comedic terms, he did what Jerry Seinfeld did: he went out ahead. Capping off a series of weeks where Letterman had told his fans that he would be ending the show, he brought back faces and entities of stars of the past and present to say goodbye in a meaningful yearbook of sorts. Memories are best cherrished with the people you have them with, and David Letterman went above and beyond in showcasing his (and his fans') favorite memories by bringing back folks like Madonna, Chris Rock, Alec Baldwin, and a perfectly executed rendition of Foo Fighters' classic song Everlong.
More than just an iconic farewell, David Letterman showed us all how much we've grown over the last 33 years, how our roads continue to weave back and forth over time and how to say goodbye in the most memorable and powerful way: together with honesty, laughs and grace.