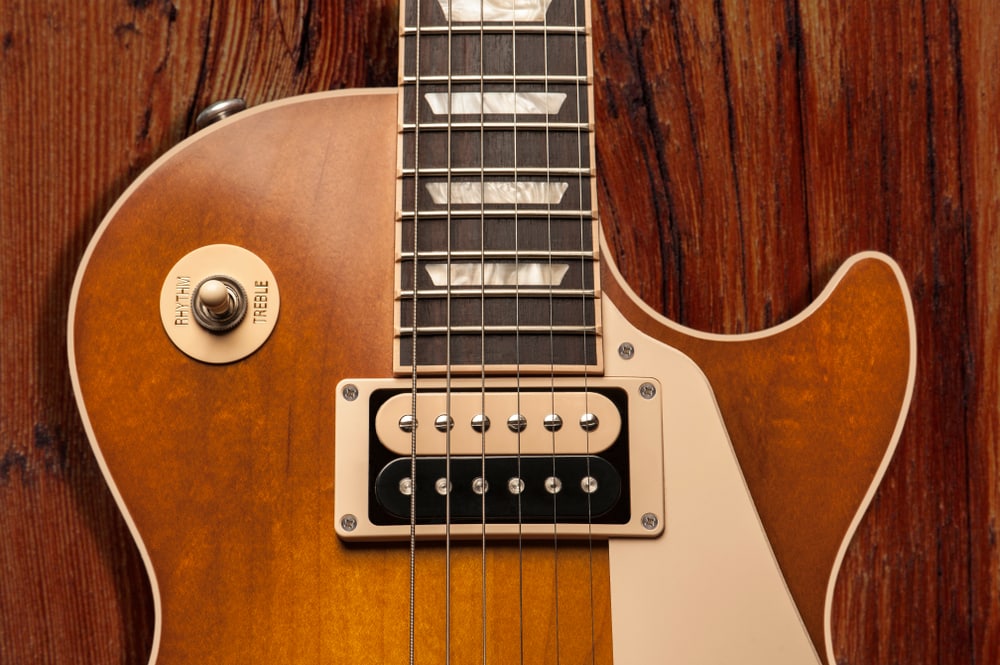 Guitars are not only famous in the US, but they are one of the most popular instruments all across the world. That makes it ultimately the right choice to play the guitar as they are being played with a really vast range of styles for a wide variety of genres as well and that makes it just the perfect opportunity for everyone to have some guitar that they can learn or play to satisfy their cravings for the music.
It goes without saying that you would naturally want to have the best guitar that you can to have the right experience you might seek from it.
While there are a lot of guitar brands that you can possibly get your hands on in the US, the German guitars are still considered royalty and they are not only of great quality but better performing and more durable as well.
There have been numerous manufacturers who migrated to the Americas in wartime, but there are still a number of notable manufacturers who are based out of Germany and their guitar brands stand among some of the most premium guitar brands out there. A few such brands that you need to consider if you are looking to get a German guitar are:
Good German Brand Guitars
1. Hofner
The name Hofner is not uncommon in the world of guitar. They are based out of Hagenau, Germany, and are simply one of the oldest industrial-level guitars manufacturers. Hofner was founded by Karl Hofner in 1887 and with over a century of experience at their hand,
Hofner stands to be one of the most durable, and efficient guitar brands out there in the world. The best part is that they are not only limited to Germany, but you can find these guitars in almost all parts of the world.
There are official outlets of Hofner spread across the continents that allow you to enjoy the best edge of having the right choice for your guitar needs and not only that, but you will also be able to get the perfect support services with the availability of all the parts and repairs if needed.
In addition to all that, Hofner guitars are found in a wide range that includes acoustic guitars, electric guitars, and classic guitars. They are also manufacturing some other stringed equipment such as electric basses, violins, cellos, and more that would add the perfect charm and experience to your musical experience.
Not only these guitars from Hofner are of high quality with the best durability that you can find on them but they are also pretty cost-efficient as they are minimal maintenance costs attached to them and that would certainly be the best thing for you to have.
The guitars are definitely worth the price tag and that will assure you to have the best experience if you want to use them for years and years without having any troubles on these guitars.
2. Framus
Framus is the company that goes on along in history and they have been manufacturing these guitars since 1946. They are based out of Markneukirchen, Germany, and are not only known for their exceptional quality of guitars but are also pretty great with all the different sort of stringed instruments like violin and more.
You can get a wide range of vibrant colors and futuristic designs from Framus for the electric guitars and that makes them the right choice to have for all those who are looking to get some guitar that they can play at some concert and have the best feel to lift the crow spirits.
Framus electric guitars are not only great with the aesthetics but overall design dynamics are crafted artistically and that is why you would love to get your hands on these guitars from Framus. They are simply the best and some of the sleekest electric guitars that you can find out there.
Despite the best graphics on these guitars and profound detailing, most durable materials are used on them and they get you the best edge of longevity as well. There are also some guitars in the vintage collection that you can get from Framus, and these are the best of both worlds.
The reason being, these guitars are simply the best that you can get in terms of all the modern features and the design aesthetics get you the nostalgia of classic times that you might be having a craving for. These guitars might be on a little higher side when it comes to pricing, but you will definitely be having a great time with Framus guitars.
3. Huttl
Huttl is another German brand for musical instruments such as guitars and violins. The company started off in 1877 by Anton Konrad Huttl and still remains to be one of the best brands if you are looking to get a German Guitar.
They are based in Austria and Germany and the guitars are being used all across the world for a wide range of music genres and types. They are manufacturing minimalistic guitars that might not look much on the outside, but Huttl guitars are some of the best-performing guitars that are currently available out there in the market.
These guitars are the perfect combination of simplicity, minimalism, and performance with no bells and whistles attached.
The durability of Huttl guitars still remains to be unmatched as each guitar is crafted to perfection and is tested for material quality, performance and durability extensively.
They don't come with whopping price tags either that will be another plus added to your experience if you are looking to get some guitar that is equally good and affordable at the same time.
Huttl guitars might be a bit hard to source as there are not many official outlets for these guitars that you can find, however, they can be easily ordered directly from Huttl, or you can find some of them in those large music stores as well where you expect to see the major brands.