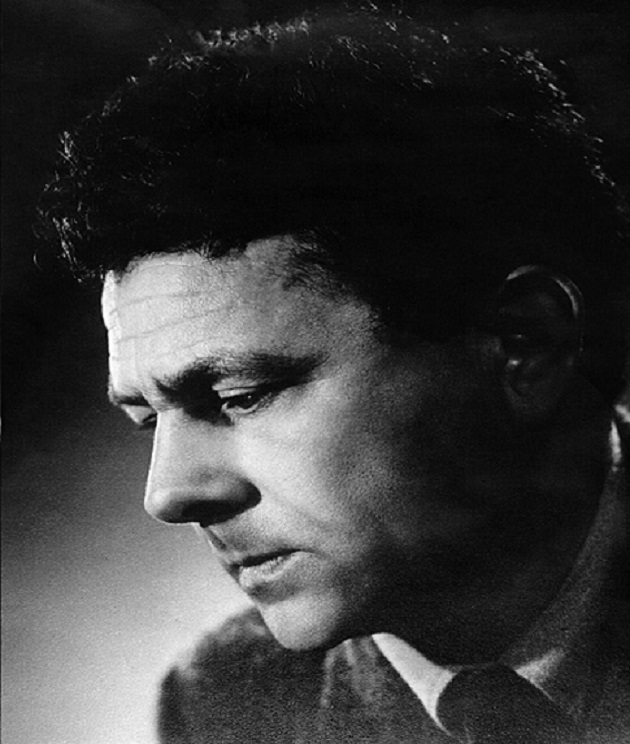 Music can mean many different things to many different people. Sometimes we have music quietly on in the background to fill in the silence or blasting from the speakers in our cars to keep us awake on a long journey. Music has the capacity to influence and some would argue, even alter our emotional state. For me, the music of Gerald Finzi has always held that unique power and still does to this day. In this article, I make a brief survey of some of this unique composer's works that have touched me.
I first encountered Finzi as a naïve fourteen-year-old working reasonably hard in my music lessons, at becoming a clarinetist. My teacher at the time regularly introduced me to essential clarinet repertoire and somewhere in the summer of 1979, he placed the "Five Bagatelles" by Finzi on the music stand in front of me. I had spent quite a considerable amount of time forging my way through page after page of what I felt was quite dry and uninspired music but within a few bars of "Forlana", I was hooked.
The Five Bagatelles represent a diverse collection of pieces that were assembled from 1941-43, the first three Finzi claimed were put together from old bits and pieces of other older or abandoned works. The Five pieces work equally well played alone or as a whole work and comprise of: 1. 'Prelude', 2. 'Romance', 3. 'Carol', 4. 'Forlana', 5. 'Fughetta'. The last of the Bagatelles is a wonderful fast-paced piece that is fun to perform and demonstrates Finzi's complete mastery of the fugal form and a passing homage to Bach.
Finzi has been described by many as the typical English gentleman, which you can interpret as you will. Many claims to see the English countryside on hearing his music or perhaps it is Finzi's own love of all things English, including his passion for saving old varieties of English apples [1] that comes through in his work.
He was born in 1901 in London, on July the 14th, and following the onset of World War One, Finzi moved north with his Mother to the tranquil countryside of Yorkshire. His career as a composer began as early as 1921 setting the words of Thomas Hardy who was to be the favored poet for Finzi for the remainder of his life.
Finzi returned to London in the mid-nineteen twenties finding life in the north of England perhaps a little too culturally restricting and uneventful. Here he began studies with R.O. Morris who without a doubt was thought to be one of the best teachers of his day. He later gained a teaching appointment at the Royal Academy of Music in 1933, where he rubbed shoulders with established composers like Holst, Vaughn-Williams, and Arthur Bliss. It would not be stretching the truth to say that the influence of Vaughn-Williams can be heard in many of Finzi's works; perhaps, in particular, the Violin Concerto.
Throughout all of Finzi's works, I hear a deeply lyrical voice with echoes of Bachian counterpoint, Elgar's sonority, and more than a scattering of English folk songs. It was a song that Finzi dedicated a considerable amount of compositional time during his relatively short life. From the early 1920s, Finzi had shown an affinity for the poetry of Thomas Hardy. His cycle of six songs titled "By Footpath and Style" for Baritone and String Quartet(1922), in many ways sets the tone for the following years of song compositions.
Throughout these song cycles, Finzi captures the often melancholic and dark nature of Hardy's writing, yet there is always a glimpse of hope in each set of songs. "A Young Man's Exhortation" for Baritone and Piano (1932-33), offers what I consider to be a fine example of this. There are ten songs in the cycle that is in two parts. Of the ten songs, the lightness arrives with the third song titled "Budmouth Dears" which brings us a whirlwind account of young men in pursuit of young ladies. For me, the seventh song, "The Sigh", is one of the most outstanding settings Finzi composed in this cycle. It is so simple in its structure and melody that the delicate and sensitive nature of the poet's words, penetrate our very souls.
There are some other extraordinary instrumental works Finzi wrote that flow alongside these song cycles that need to receive equal praise and mention. Having as a fourteen-year-old music student eventually learned the Five Bagatelles, I was over the moon to then discover that Finzi had also composed a Clarinet Concerto (1949). This work was premiered by one of the most outstanding clarinetists of his time Frederick Thurston, who gave the first performance at the Three Choirs Festival in Cheltenham that year.
The Concerto shows Finzi at his compositional best, especially for me in the highly lyrical second movement. As you might anticipate, the Concerto falls into a three-movement form with tempi marked as follows; 1.Allegro vigoroso; 2. Adagio, ma senza rigore; 3. Rondo. Allegro giocoso. Each movement has its delights and presents a carefully measured challenge for the soloist.
Of the other instrumental works, it would be remiss of me not to highlight the Cello Concerto in A minor. This superb addition to the Cello repertoire came right at the end of Finzi's life, in 1955. (Championed by Barbirolli who conducted the first performance at the Cheltenham Festival). Finzi had endured the Second World War having been drafted into the service of the Ministry of Transport, but then tragically in 1951, was diagnosed with Hodgkin's disease and given no more than ten years to live.
When you hear the Cello Concerto the turmoil and angst of his experiences seem to play out in the opening movement (Allegro moderato). The following section, marked Andante quieto holds us in gentle reverence, with its poetic elegance that fully exploits the vocal timbre of the Cello. The finale lifts the spirit and leaves us with one of Finzi's most memorable themes that thread its way through to a powerful conclusion, leaving us in no doubt about the mature mastery of Finzi.
The work I feel bound to mention and conclude this brief look into the work of Gerald Finzi takes us back to the earlier years and the "Dies Natalis" (1938-39). It is a cantata that is scored for string orchestra and solo voice. Finzi chose texts by the 17th Century poet Thomas Traherne.
The structure divides into five movements the first of which is purely orchestral. Finzi even at this relatively early stage of his career shows his handling of the solo voice and instruments to be fluent and controlled.  Traherne's text positively shines in the warmth of Finzi's music. The textural writing for the strings is beautiful, lyrical, and delivers all we could expect from this humble English composer.
There are so many more works that I have not mentioned here but I strongly suggest you make yourself a cup of tea and leisurely browse your way through the entire Finzi catalog; you will not be disappointed.
Listening Links:
Clarinet Concerto
Cello Concerto
Five Bagatelles
A Young Man's Exhortation
A BBC tribute to Gerald Finzi from 2006
Naxos Records have a fine selection of affordable Finzi recordings that can be found here
Further Reading:
Gerald Finzi: An English Composer (2009) by Stephen Banfield – Faber & Faber (ISBN: 978-0571248476)
Gerald Finzi: his life and music (2013) by Diana McVeagh – Boydell & Brewer (ISBN: 978-1843836025)
Official Gerald Finzi Website can be found here.
[1]https://www.theguardian.com/music/2011/jan/27/gerald-finzi-mark-padmore