Feel free to Subscribe to Our YouTube Channel if you like this video!
The banjo has grown by leaps and bounds since it first made its entry into the modern music scene in the 19th century among African American traditional players. It was particularly commonly played by black slaves who in turn taught their masters how to handle the instrument.
Because of its long history, the banjo has long been and is often associated with American old-time music, traditional jazz, and country or folk music such as Bluegrass. While most correlate the instrument with backwoods folk music and old-timey tunes, the history of the banjo and its players is a lot more diverse.
World famous banjo players are as varied as the techniques for playing the banjo, but it comes as no surprise that many are heavily weighted towards modern styles and bluegrass. Famous banjo players that have come before, in particular, have done an incredible job of keeping the banjo alive in contemporary times and many of today's active players have become indispensable figures in the global music scene as a whole.
If you ask skilled banjo players with years of experience to come up with a list of the 10 famous banjo players of all time, you will no doubt get a varied list. However, there are some names such as Earl Scruggs that just have to be included in every list. Here is a comprehensive list of 10 popular banjo players to acquaint you (in no particular order):
10 Famous Banjo Players You Should Know
1. Earl Scruggs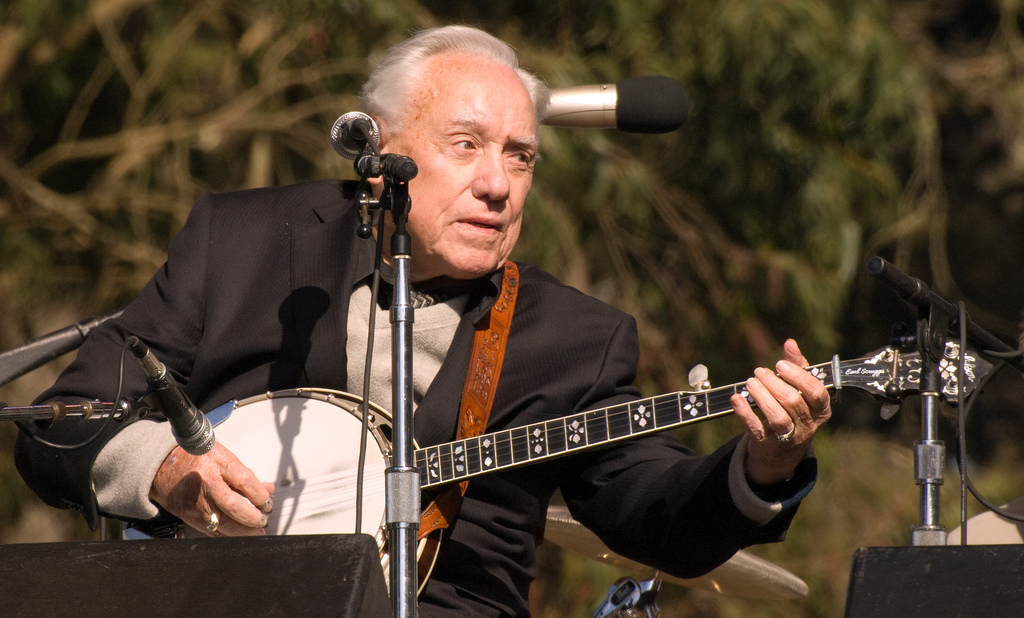 Many individuals assume that bluegrass banjo started and was defined by Earl Scruggs and they are not wrong. He is an indispensable figure that is charged with influencing the way modern players approach the banjo today. His unique three-finger picking technique has become today's standard. Additionally, his fast-paced rolls replaced the original chording of clawhammer banjo, which largely helps to explain why Earl Scruggs is often classified as the father of bluegrass banjo. His compilation of works is extensive but he left behind notable works that are studied by every serious banjo player that wants to make it in today's world banjo stage.
2. Béla Fleck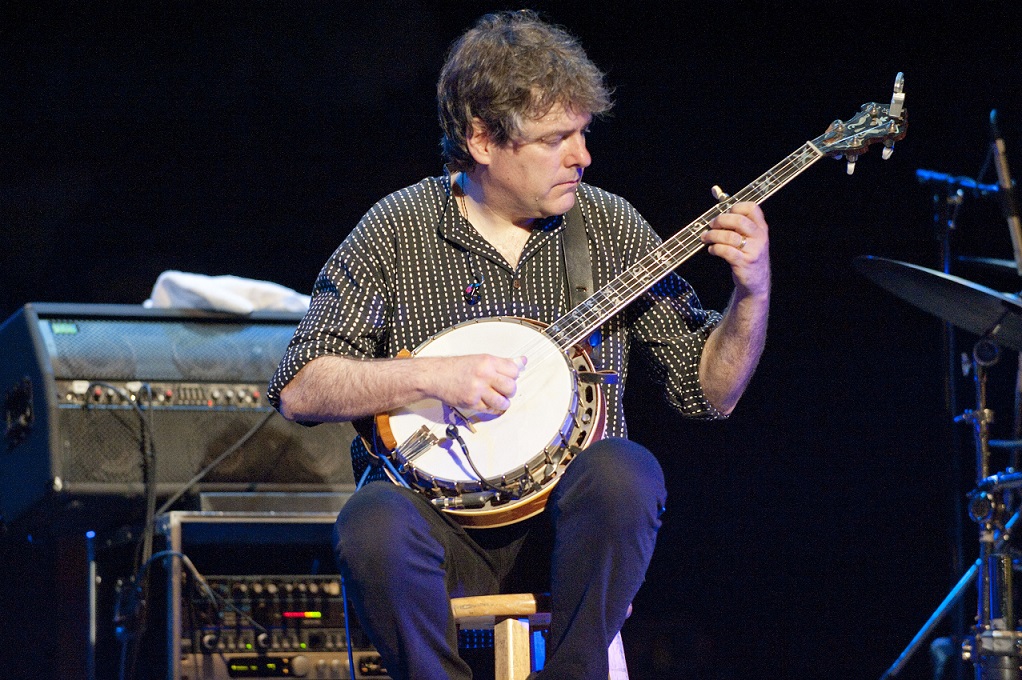 Watching Bela Fleck performing live on stage is still as surreal an experience as when the banjo maestro debuted his performance years ago. He has taken the instrument beyond the limits of bluegrass banjo and has managed to branch it out to other genres like traditional African music, pop, and fusion. Aside from completely transforming how the instrument is seen today, Fleck has been nominated more times for the Grammy Award than any other artist in any category in history. Fleck has been nominated a total of 27 times and has won 11 times.
3. Tony Trischka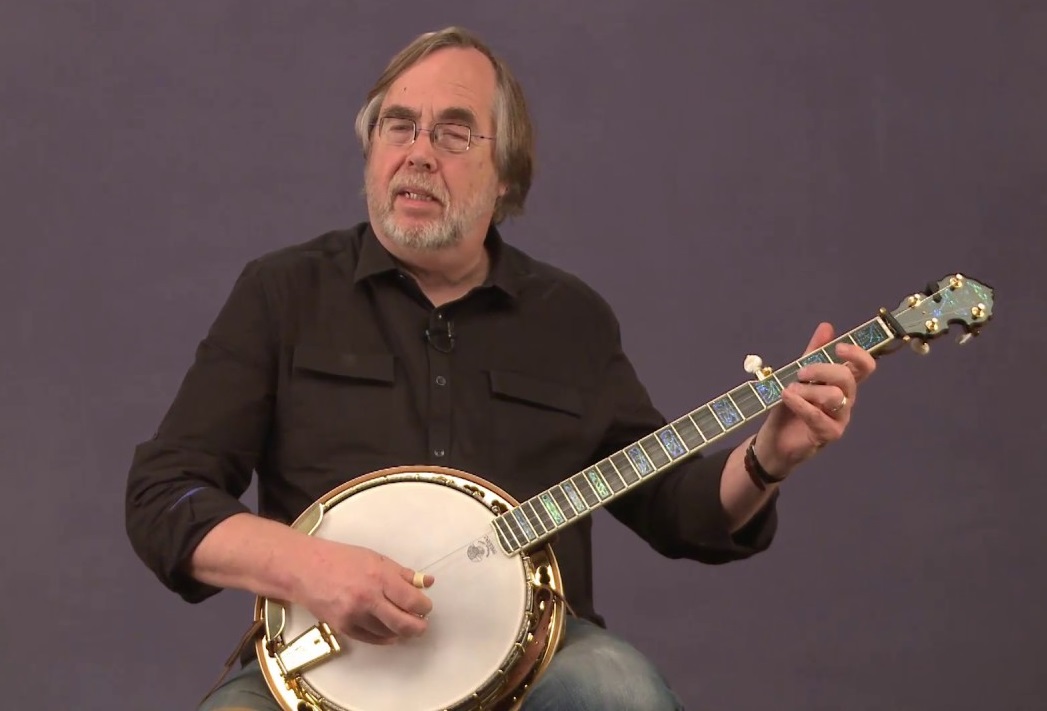 Tony Trischka is one of the most recognizable names in the roots music scene. He is also one of the most influential banjo players of all time. In his more than 40 years as an accomplished banjo player, Trischka's recordings, performances, and techniques have helped to shape new generations of acoustic and bluegrass musicians, some of whom have commanded the world banjo stage. Additionally, he has created instructional books, CDs, as well as the renowned Tony Trischka School of Banjo, which is an online school that teaches students from all over the world interested in learning the banjo.
4. Alison Brown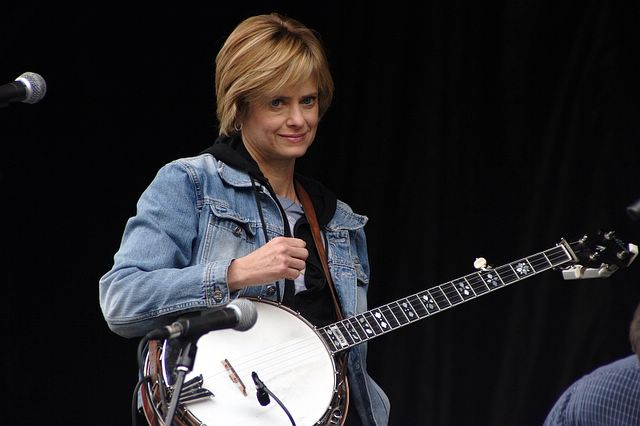 Alison Brown is one of the most popular female banjo players of modern times. She is a Grammy award-winning artist that has received a wide array of distinguished achievement awards for her lifetime of banjo genius. She is credited with her lyrical approach to playing the five-string banjo and her innovative modern technique that has seen her music incorporated in various musical genres and films. Alison Brown's career is an excellent example of what can happen when talent and entrepreneurial spirit join forces. Alongside her husband Gary West, she started Compass Records in 1995, which has quickly emerged as the premier independent record label for an assortment of banjo music techniques including Celtic folk and bluegrass.
5. Alan Munde
World class banjo player Alan Munde is one of the most revered banjo players of his generation. He had already created a name for himself by the mid-1970s as a force to reckon with in banjo music. He has blazed a trail as a respected and innovative banjo player with a career that has spanned decades. His early original works with Sam Bush and his traditional bluegrass tunes with the Sunny Mountain Boys are still as popular with avid bluegrass fans today. He has recorded numerous works since 1986 and has taught music in noteworthy schools such as the South Plains College in Levelland Texas.
6. Abigail Washburn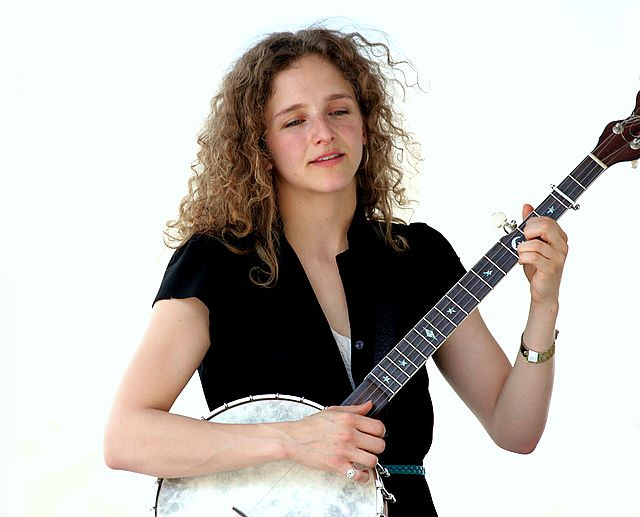 Abigail Washburn has become a household name in banjo music and is well known for her Chinese and Appalachian banjo influences in her recordings. Case in point, her first album Song of the Travelling Daughter was heavily inspired by Chinese culture. She is also married to renowned banjo player Bela Fleck who performed alongside her in their famous band the Sparrow Quartet, which consisted of a chamber ensemble made up of 2 banjos, a violin, and the cello before it was disbanded so that the husband and wife team could explore solo careers.
7. Ralph Stanley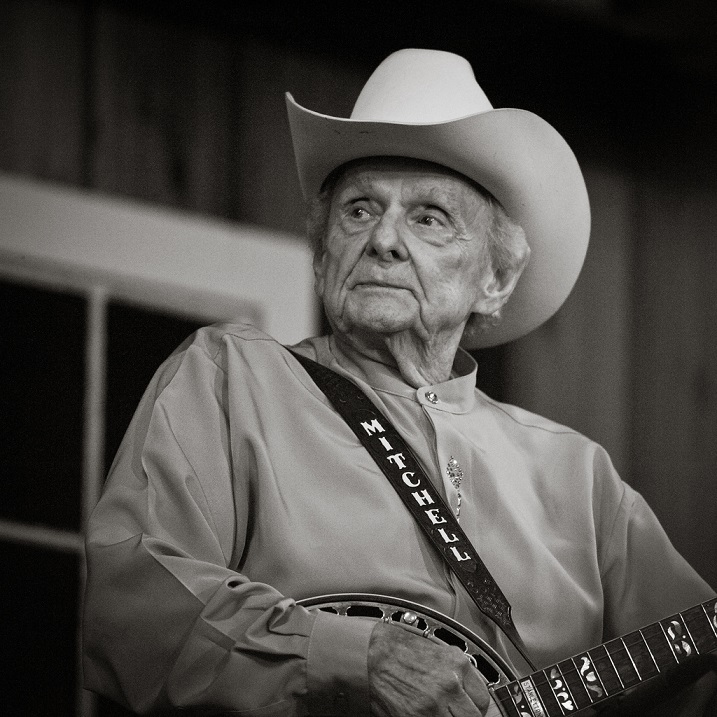 Aside from being inducted into the Bluegrass Hall of Fame, Ralph Stanley is also a member of the Grand Ole Opry. The Bluegrass legend built a successful career at a time when modern bluegrass was still relatively new with audiences. Not only was he a well known and esteemed banjo player, he was also skilled at singing acapella and bluegrass thanks to his incredible tenor of voice that captivated thousands during his performances.
8. Jens Kruger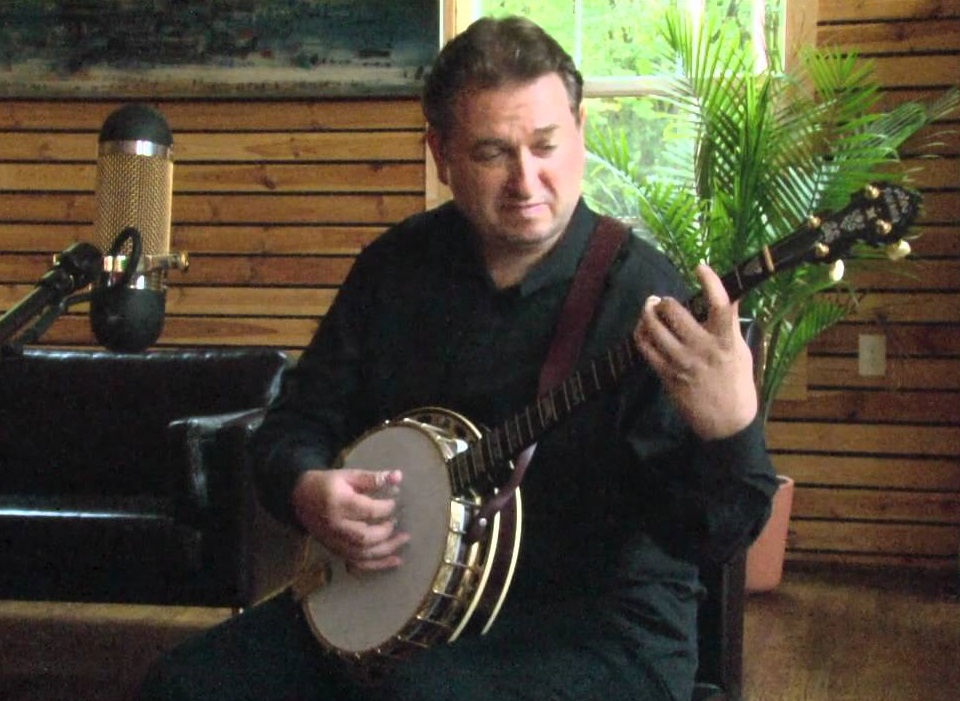 Jens Kruger is one of the most accomplished five-string banjo players today. He is best known for performing alongside his brother Uwe Kruger in their band the Kruger Brothers. His early musical career was inspired by Doc Watson and Earl Scruggs but it was only until Bill Monroe heard him play at one of his earlier performances in a music festival that his career in bluegrass started. His technique is heavily influenced by European classical music, as well as his classical interpretation of Appalachian folk music.
9. David Akeman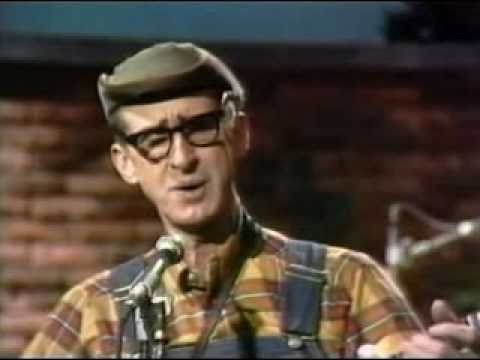 David Akeman commonly referred as a Stringbean was an American Banjo player and comedian. He was not only a well-known legend inducted at the Grand Ole Opry but he was also equally well known for his comedic role in Hee Haw, a TV show that aired in 1969. He is remembered for paving the way for other traditional banjo players in country music as he had already managed to achieve superstar status by the end of the 60s. Sadly, Stringbean was shot and murdered alongside his wife on the night of November 10, 1973, during a home invasion and robbery.
10. Steve Martin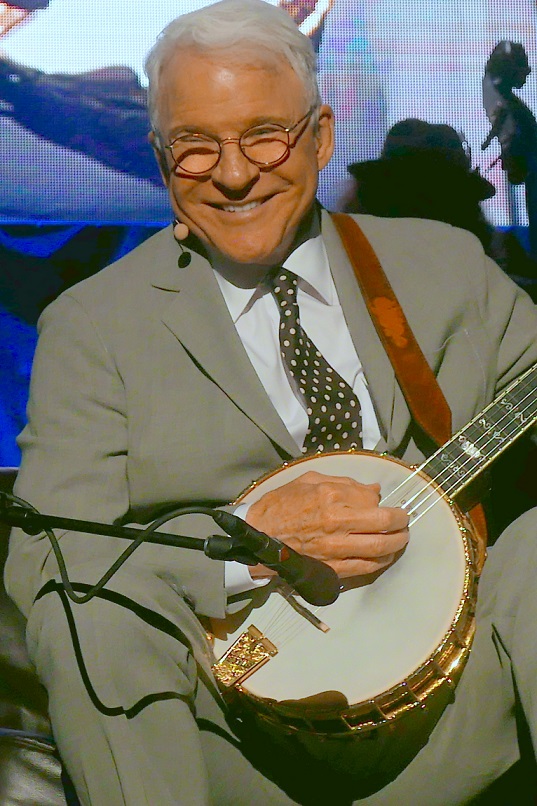 Steve Martin is not only a popular pop culture icon, famous comedian, and Emmy award winner, but he is also a skilled banjo player that has won the coveted Grammy Award severally. Although Steve Martin primarily used the banjo mainly as a comedic prop in the past, his playing has become more serious over the years. His endeavor has paved the way for him to collaborate with masters such as legends Earl Scruggs in 2001 and Tony Trischka in 2007.
https://www.youtube.com/watch?v=CbA9JHkkaAk