Gustavo Dudamel, the well-known Venezuelan musical director of the Los Angeles Philharmonic, was called in by his long-term friend John Williams to conduct parts of the soundtrack for the new Star Wars film, the Force Awakens.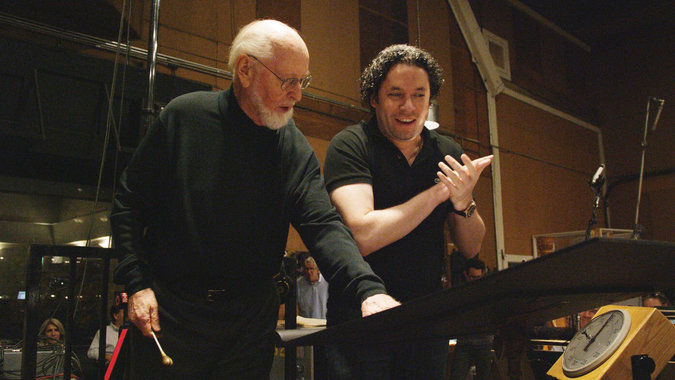 Dudamel arrived at Sony studios in October to record the music for the opening section and the credits of the movie, and his unexpected appearance caused surprise among the musicians. Dudamel himself said he didn't know what to think when Williams asked him to be involved. "I remember thinking, he's joking," he said.
Williams has written the scores for all seven Star Wars films, and he conducts some of the soundtrack himself for the latest edition. He won an Oscar for the soundtrack to the first Star Wars film in 1977, and the instantly recognisable Star Wars theme has been described as the best American film score of all time. Here is Williams conducting it with Boston Pops.
Dudamel has experience of conducting Williams' work. For its opening concert in the 2014-2015 season, the Los Angeles Philharmonic gave a performance of Williams' movie scores from over the years, under Dudamel's baton. Williams has scored over 80 films, and several television shows. The Venezuelan has high praise for Williams, stating that he is "the mozart of our day." "I cannot tell you how inspired I felt when I held his score in my hands for the first time," he commented.