It is known that Lady Gaga's award show performances now constitute a very high benchmark when it comes to theatricality: her previous stunts, in fact, include hatching out of an egg, dying, getting frisky with Elton John, playing drag King and the Meat Dress.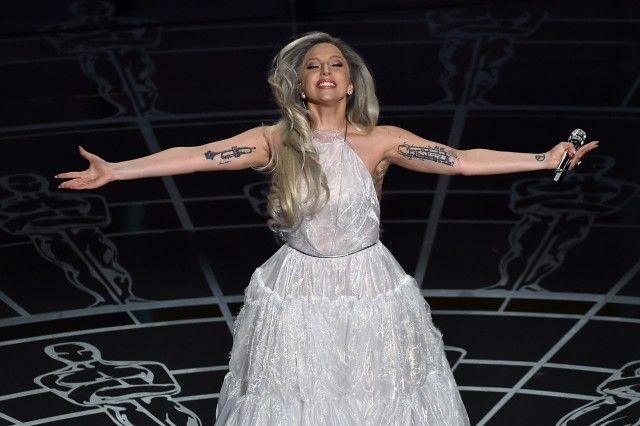 However, when she took the stage at the 87th Academy Awards, she wore a white ball/wedding-appropriate gown and  presented a medley of some of the songs of The Sound of Music: after all, 2015 marks the 50th anniversary of the famous Rodgers and Hammerstein musical.
Her performance included "The Hills are Alive," "My favourite things", "Edelweiss" and "Climb every Mountain."
Dame Julie Andrews, the original Maria of The Sound of Music, joined Gaga onstage shortly after her performance and praised the singer, saying that it was "a wonderful tribute" that really "warmed her heart."
Her performance garnered the praise of Classic FM's classical soprano Catherine Bott  "Lady Gaga has the vocal quality of a mezzo. It was very convincing… I would think that several million people didn't know she could sing like that," Bott told Classic FM. Like opera singers, Bott comments, Gaga can use portamento-which means that she can glide smoothly between the notes, an ability that is usually a prerogative of straight oper singers.
It seems like like Bott was right when she said that millions of people were caught unawares of Gaga's abilities: in fact Twitter was (and still is) commenting about Gaga's ability to "sing like that".
Yet, we would like to point out that even her most dance-like songs such as The Edge of Glory and Poker Face have been graced, through the years, by acoustic arrangements sung by Gaga herself that are a tangible proof of her vocal abilities.