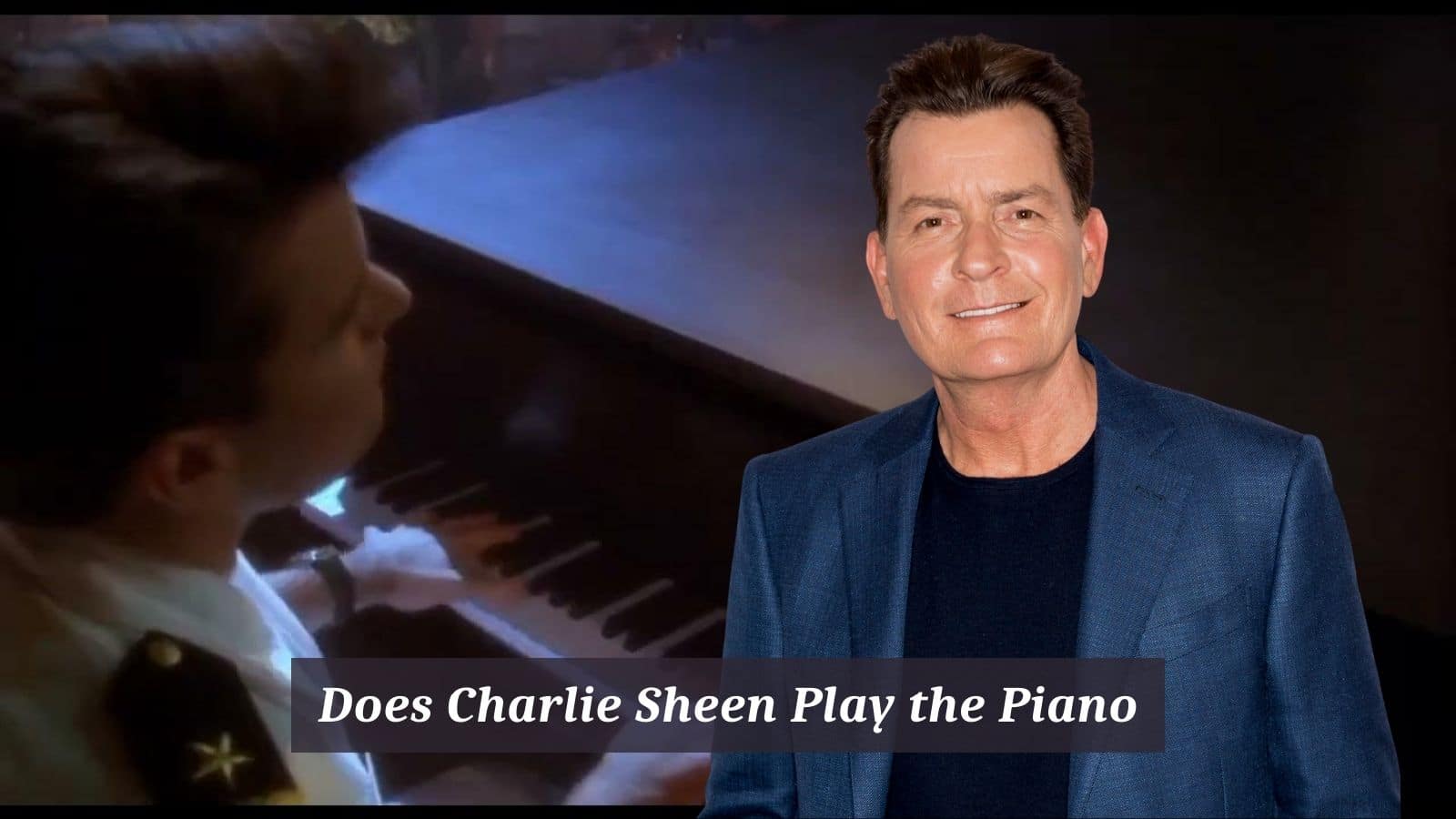 Sometimes an actor interprets their role so convincingly that it's easy to get lost in their talent on-screen. For example, Charlie Sheen, most famously associated with the sitcom Two and a Half Men, is featured on the show playing the piano.
So, naturally, we were wondering whether he does play the piano. Read on to find out but be warned; the answer may not be what you expect.
Brief Biography of Charlie Sheen
Charlie Sheen is the professional stage name of Carlos Irwin Estévez, born on September 3, 1965, in New York City. He is the youngest child of artist Janet Templeton and actor Martin Sheen (his real name is Ramón Estévez). His maternal grandparents were Irish emigrants, while his paternal came from Galicia in Spain.
He attended Santa Monica High School in Santa Monica, California, where he was a shortstop and star pitcher for the school's baseball team. Robert Downey Jnr. also attended the same high school as Charlie Sheen.
In high school, Charlie showed an interest in filmmaking. Along with his brother Emilio and school friends Sean Penn and Rob Lowe, they made amateur Super 8 films.
Unfortunately, Charlie Sheen was expelled from high school a few weeks before graduation because of poor attendance and low grades — this convinced him to pursue a professional career in acting.
He took the stage name Charlie Sheen, where the last name Sheen was his father's, honoring the Catholic archbishop and theologian Fulton J. Sheen. Charlie is the anglicized version of his birthname, Carlos.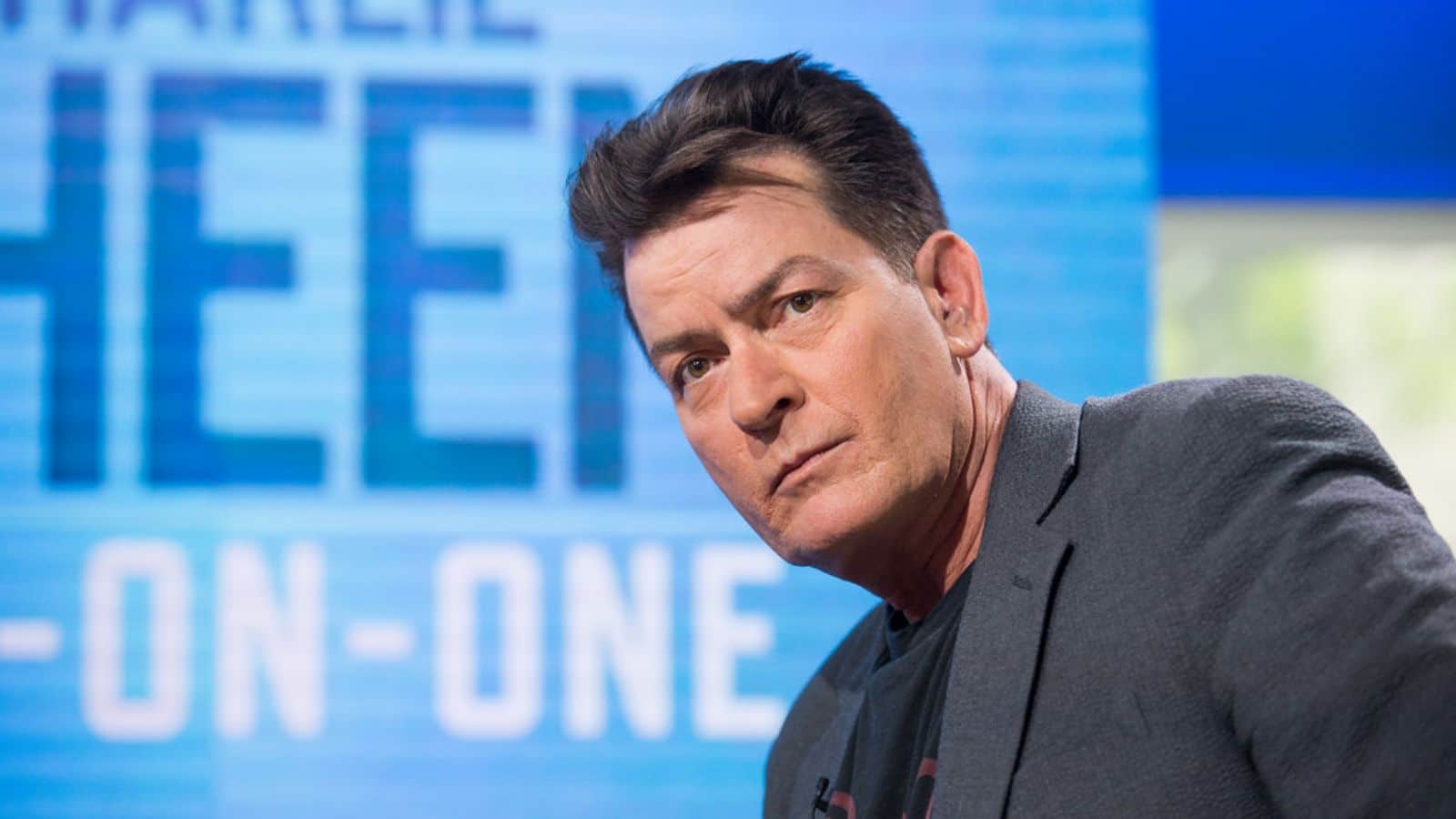 Can Charlie Sheen Play the Piano?
In numerous scenes throughout Two and a Half Men, Charlie Sheen is shown behind the piano and playing.
This got us wondering about a few things. First, can Charlie Sheen play the piano? Second, why do they never show their hands? Third, does he have any musical training? Let's unpack these questions below.
Does Charlie Sheen Play the Piano in Two and a Half Men?
Unfortunately, Charlie Sheen does not play the piano in the series. In fact, he cannot play the piano in real life either because he is not trained to play the piano. Charlie took piano lessons for a few months when he was eight years old but stopped taking classes because he hated it.
Why Do They Never Show His Hands Playing Piano in Two and a Half Men?
Although Charlie Sheen is seated at the piano, and it looks like he's playing the piano, we never see a shot of his hands tickling the ivories. Why would that be? He only mimics playing the piano while Grant Geissman, a composer and pianist, plays the real piano offstage.
In this video, we see Charlie playing a lovely piano solo behind the piano, and Bertha walks in and comments on how beautiful his song is. He reveals he got kicked out of Juilliard and thus became a jingle composer.
Fans wondered how the character Charlie Harper (Charlie Sheen) could afford such a lavish lifestyle. Well, he is a jingle composer and children's music composer, which brought him relative financial success.
His Charlie Waffle stint was an incredible success, and he earned good money from the venture.
Does Charlie Sheen Have Any Musical Training?
Unfortunately, as mentioned earlier, Charlie Sheen stopped taking piano lessons after a few months when he was eight. As a result, he does not have any formal musical training, and whenever he is shown playing an instrument, it is dubbed and added to his scenes to make it sound like he's playing.
Many times an actor will take the time to learn an instrument if it is required of their character to play the said instrument in a show or movie.
For example, Jennifer Ortega learned to play the cello for her role on Wednesday (check out her playing here and the commentary from a professional cellist here).
Cate Blanchett learned piano and conducting for the film Tár (there's also lots of analysis on our current cultural and societal situations in the world).
Ryan Gosling learned to play the piano for La La Land.
Be sure to keep an eye out for our forthcoming article on this! There are many more artists you can look at here.
So, why did Charlie Sheen not learn to play the piano for the series? Sheen says that as filming for the series was going on, he also had a personal life that required his attention, namely taking care of his children. But, of course, we're fine with a parent prioritizing their children instead of taking piano lessons.
Charlie also thought it would not be wise to use his already limited time to take piano lessons on top of his acting career and personal life. He was also worried that the show would not continue after the first season, so it would be a waste of his time to learn piano for just one season of the sitcom.
Lastly, someone told him that learning to play the piano becomes progressively more challenging as one aged. We cannot argue with that logic because even younger children with quick and nimble fingers find the instrument difficult.
He used this as an excuse not to learn the piano and also because he was frightened of learning the piano and possibly not making a success of it. However, what Charlie Sheen lacks in musical talent he makes up for with his acting abilities, and perhaps we should regard his acting as his 'instrument.'
Conclusion
In a nutshell, no Charlie Sheen cannot play the piano and has no formal musical training. But all hope is not lost in Two and a Half Men! He learned where to place his fingers on the keyboard when pretending to play the instrument — we think it's a good start.
Imagine if he's 'playing' high notes on the piano, but his hands are the bass keys… It would certainly not come across as convincing acting, we'd say. In episode 17 of season 3, viewers are offered a view of Charlie Sheen's hands on the piano, which was probably done to convince viewers that he is playing the piano.
Charlie Sheen is a convincing actor, so we'll forgive him for not learning the piano.