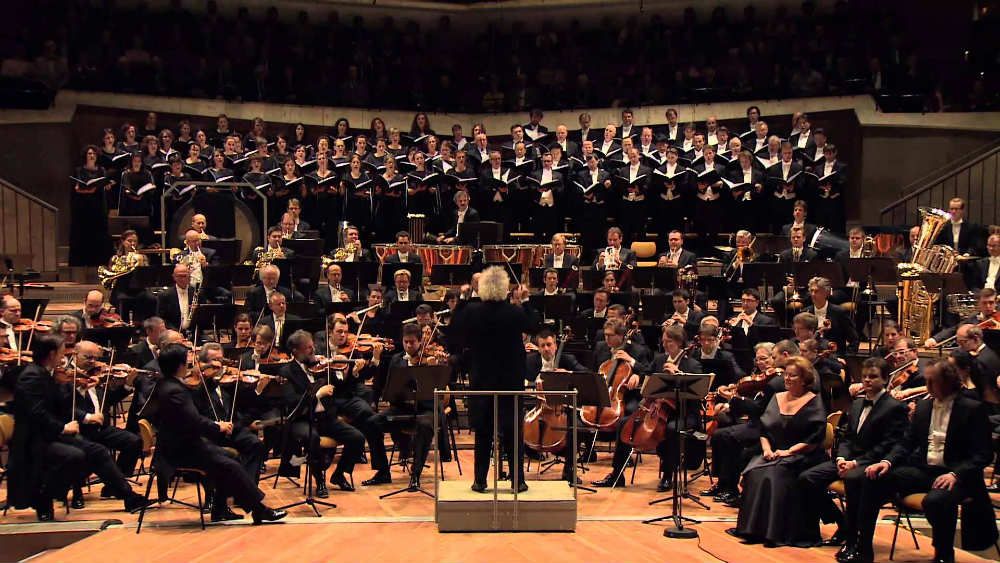 The Berlin Philharmonic is one of the leading orchestras in the world with a powerful tradition going back decades. Now they are hiring, and that's not just for the position of chief conductor following the departure of Sir Simon Rattle.
The orchestra's website is advertising two positions for violinists, a principal horn, high horn, principal trumpet and contra-bassoon. Requesting highly qualified applicants, some of the requirements to be considered include a Mozart concerto for the violins, and Mozart's concerto K495 and Strauss' first horn concerto for both horn positions.
An impressive resume is required to join such an elite orchestra. Noah Bendix-Balgley, the American violinist who joined as first concert master last year, has won several international competitions, and played as a soloist with orchestras around the world including the Orchestre Philharmonique de Radio France and Orchestre National de Belgique.
Fo whoever is lucky enough to secure a place in Berlin, it will be an exciting time to join the orchestra. After more than a decade in charge, Rattle announced earlier this year that he would be returning to Britain in 2018 to conduct in London. The Berlin Philharmonic is therefore due next month to elect his successor, and they have quite a unique way of doing it. All full-time orchestra employees are given a vote allowing them to choose any conductor in the world, even if they have yet to express an interest in the post. After the winner has been decided upon by the orchestra, they will be contacted and informed of the decision.
You can see the orchestra in action here in a recording from their recent series of Sibelius concerts.