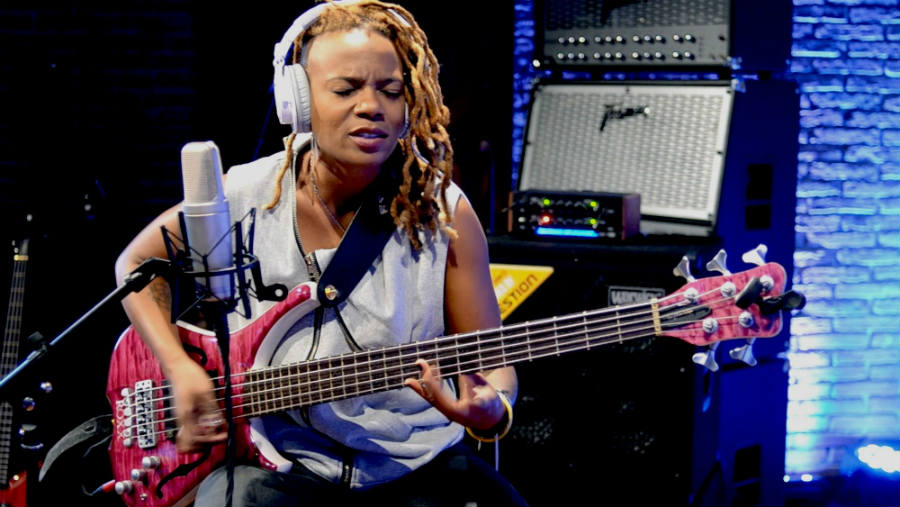 This second release from Los Angeles-based Divinity Roxx is for the most part a pop album with some influences from rock, reggae and soul making brief appearances. The songs which combine the different styles are creative and sound fresh for the pop genre.
The instrumentation on the album's opening tracks produce enjoyable moments. The attempt to blend rock and R&B themes makes for an interesting contrast on the track "Break down these walls." The following track, "Can it be so hard," combines a reggae beat and Roxx's skills on the bass. "So Real" comes next, and is probably the most rock-influenced track on ImPossible.
The album's lyrics show flashes of creativity, such as on the track "We are," which was released as the first single in 2015. Inspired by the poetry of her former university professor, Roxx sings about the people who need to stand together to bring about change. She explained that "We are" is "more than a song." "We are the only ones who can positively effect the change we want to see in this world." The track was produced by the Black Eyed Peas' Keith Harris.
On the other hand, ImPossible at times covers somewhat well-worn territory in the pop and R&B genres, and that is also true of the lyrics. These parts of the album are less enjoyable to listen to and are difficult to distinguish from the standard pop/R&B fare we are frequently exposed to. This tends to predominate from track 6 onwards.
Divinity Roxx played several years as the bassist for Beyonce, including on world tours, and the influence of the former Destiny's Child star and subsequent soloist is felt particularly strongly on tracks like Question and I Like it. Her first solo album, Roxx Box Experience, came out in 2012.
For fans of an R&B-hip hop style of pop music with the occasional twist, this is an album you're sure to enjoy. If you're searching for something a little more alternative, there's less on offer here.
You can keep up with Divinity Roxx on her website and Facebook.