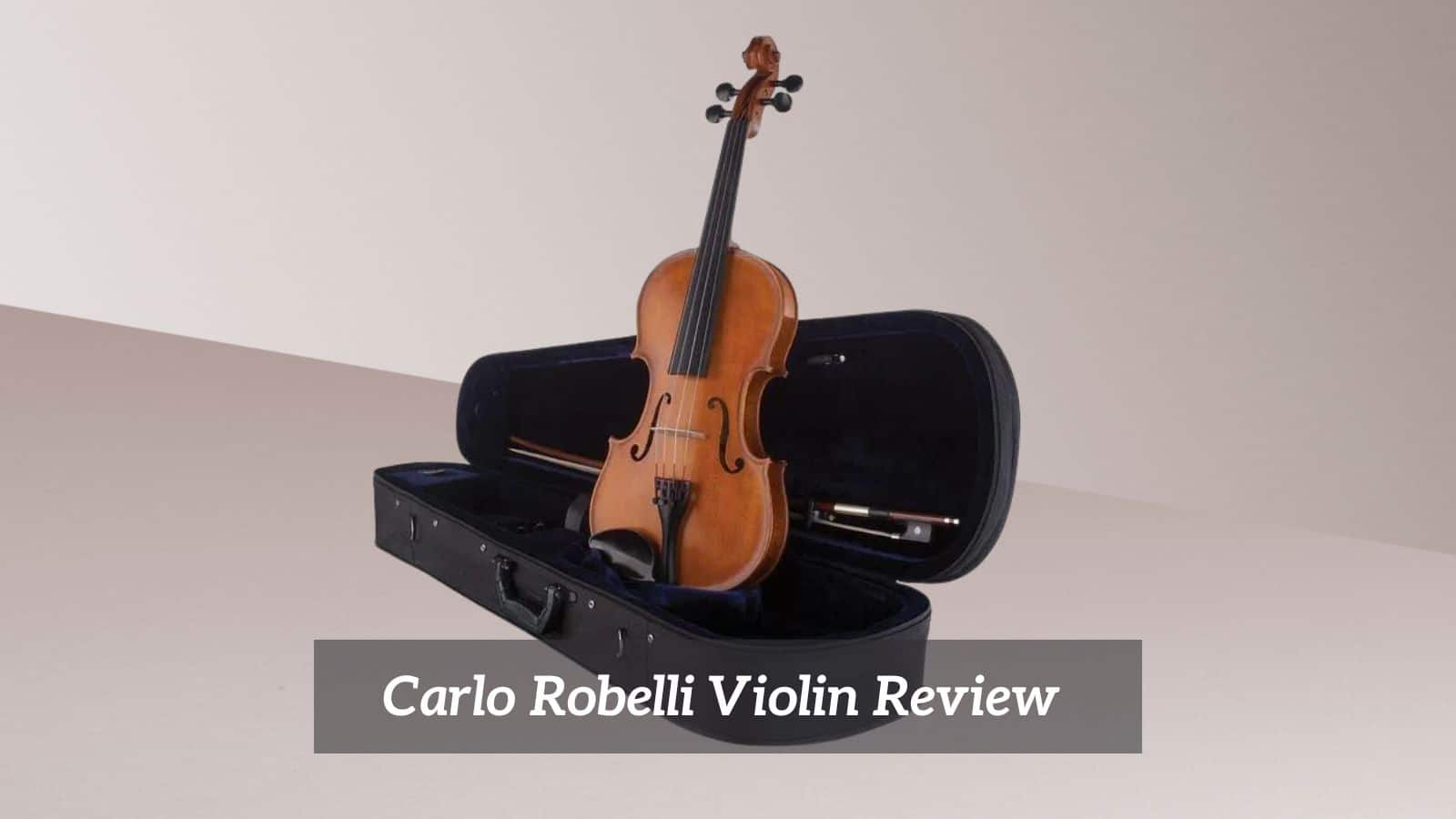 Today, we will review four models from the Carlo Robelli range of violins. We'll look at student and handmade Romanian models, provide basic information on each model and finish with a link to the retail price.
DISCLOSURE: This post may contain affiliate links, meaning when you click the links and make a purchase, I receive a commission. As an Amazon Associate I earn from qualifying purchases.
Carlo Robelli Violin Review
About Carlo Robelli Violins
Carlo Robelli is the house brand made for Sam Ash music stores. Their line of products includes violins, guitars, basses, ukuleles, and accordions, to name a few. In the past, they produced the products in South Korea, Japan, and Brazil, but production now takes place in China.
The brand also features handmade violins from Romania to provide customers who want a European-made violin the option to own one without the enormous sums sometimes attached to getting these instruments.
Although the name Carlo Robelli may sound Italian, the instruments are not. Instrument labels may display the following words: New York, Established 1832, but no evidence exists to support this claim. There is no actual person called Carlo Robelli, and the instruments aren't made in Italy or New York.
The only connection to New York is the Sam Ash music stores, which opened in 1924 in Brooklyn, New York. You can read more about the story and history of the Sam Ash music stores here.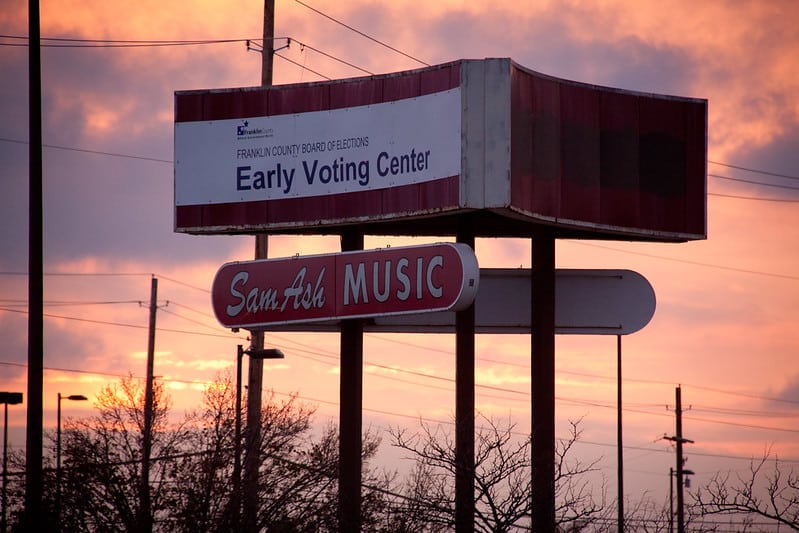 Carlo Robelli Violin Outfit Models
Because they make Carlo Robelli for Sam Ash music stores, we've looked at their website to bring you their lineup of instruments. We took all pricing from the Sam Ash music store's website and are subject to change without notice.
To ensure you have the correct price, contact your nearest music store to confirm pricing before committing to a purchase.
The student models are available in the following sizes: ⅛, ¼, ½, ¾, and 4/4. Romanian models are only available in full-size options.
Carlo Robelli CR-209 Student Violin Outfit
This model, CR-209, is a recent addition to the student violin range. They fit each instrument with D'Addario Prelude violin strings. The strings feature a solid steel core and perfectly complement this student instrument—temperature or humidity changes will not affect the strings.
They make the included bow of brazilwood and mounted with an ebony frog.  The violin features ebony—a naturally hard and durable wood—tuning pegs and the fingerboard, nut, and saddle. They cut the bridge from maple, another hard and durable wood.
It will perfectly translate the beginner violinist's intentions to the body, which features a spruce top and maple back and sides. The integrated tailpiece, which features four built-in fine tuners, makes fine-tuning the strings easy.
Each violin outfit comes standard with a foam-shell carry case with two bow clips, a pocket for storing accessories, shoulder straps, and a blanket to protect against scratches.
CR-264 Fully Carved Violin Outfit
Once a student has mastered the basics, shown interest in continuing to learn the violin, and shown a commitment to their art, an 'upgrade' violin can be considered. This is where the CR-264 Fully Carved Violin enters the picture.
The instruments are made and assembled in a US-owned overseas specialty luthiery. Production is overseen by a team of highly skilled violin luthiers. With its carved spruce top and flamed maple back and sides, the violin does more than just look beautiful; it begs to be played.
The ebony tuning pegs make tuning accurate and easy, complementing the ebony fingerboard. They string the violins with Thomastik Alphayue synthetic core strings to add to this instrument's beautiful body.
These strings provide more warmth and depth compared to steel core strings, allowing beginner violinists to express a wide variety of musical expressions.
Other features include a wooden bow with natural horsehair, a lightweight violin carry case, rosin, and the violin. Overall, this is an excellent step-up violin that will provide hours of playing pleasure.
CR-302 Hand-Made Intermediate Violin
This hand-made violin provides progressing students with their first hand-made instrument. Because the instrument is made by hand and a lot of attention and detailed adjustments go into producing the instrument, you get a superior product.
The fine-grain spruce top combined with a single-piece flamed maple back provides a tonal response, unlike other violins in this price class. The ribs are selected to match the figured back and add to the overall appearance of the violin.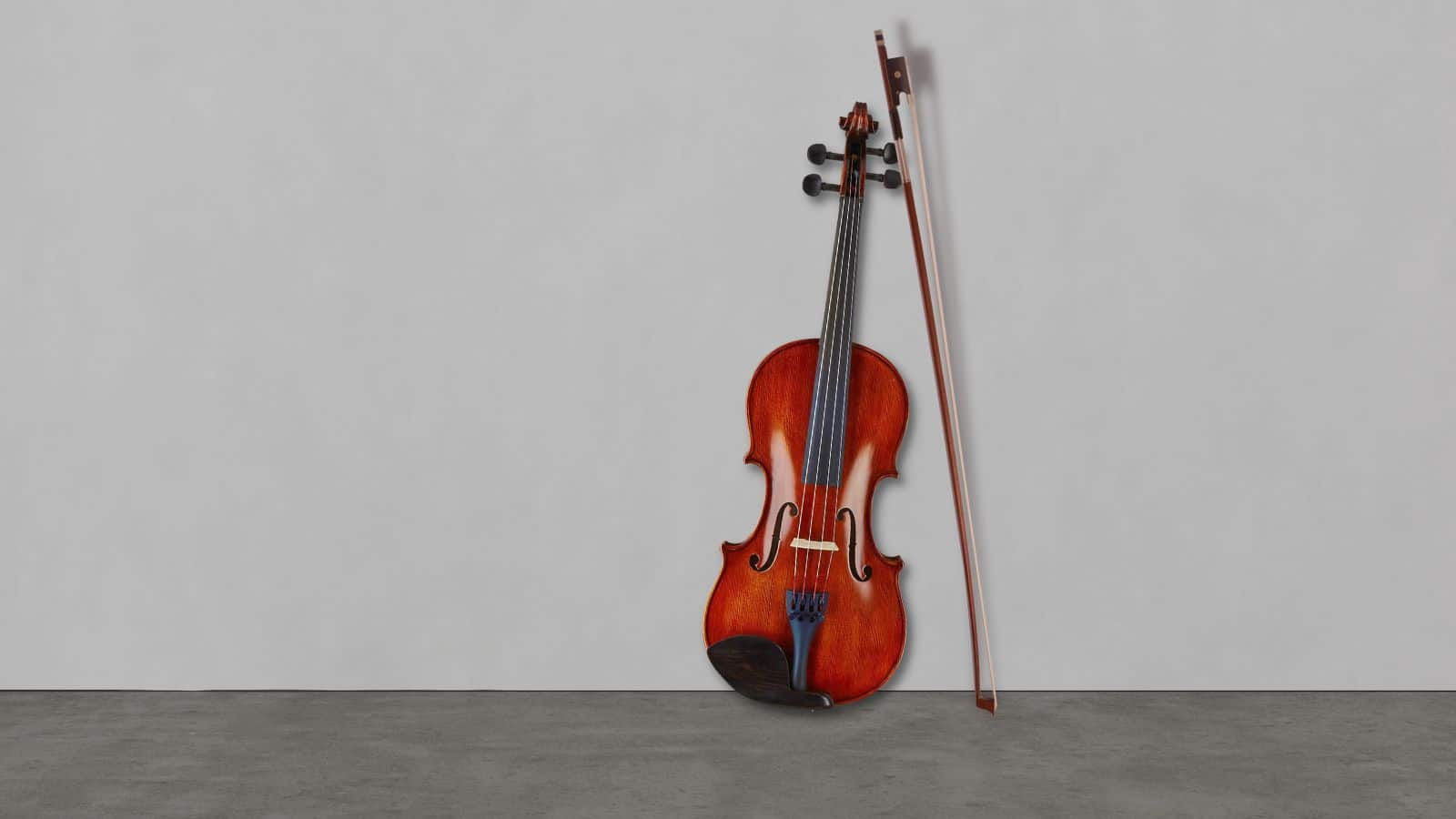 Another feature is the inlaid purfling on the spruce top, combined with the golden brown varnish and actual ebony tuning pegs and fingerboard will make any violin student proud to own and play their instrument.
Each violin is carefully adjusted by the builders' workshop and fitted with D'Addario Prelude strings to enhance playability.
Each violin outfit comprises a canvas-covered oblong case with a built-in hygrometer, a generous storage compartment for the accessories, adjustable carrying straps, a padded handle, and space for four bows. An instrument blanket matching the case interior is included.
Romanian Full Size Violin
The instruments are hand-made in Romania and feature an affordable price to allow everyone the luxury of owning and playing a hand-made violin.
A solid spruce top combined with maple sides and a flamed maple back provides the player with a rich sound. Each violin is varnished by hand, which gives the instrument a rich and lustrous finish.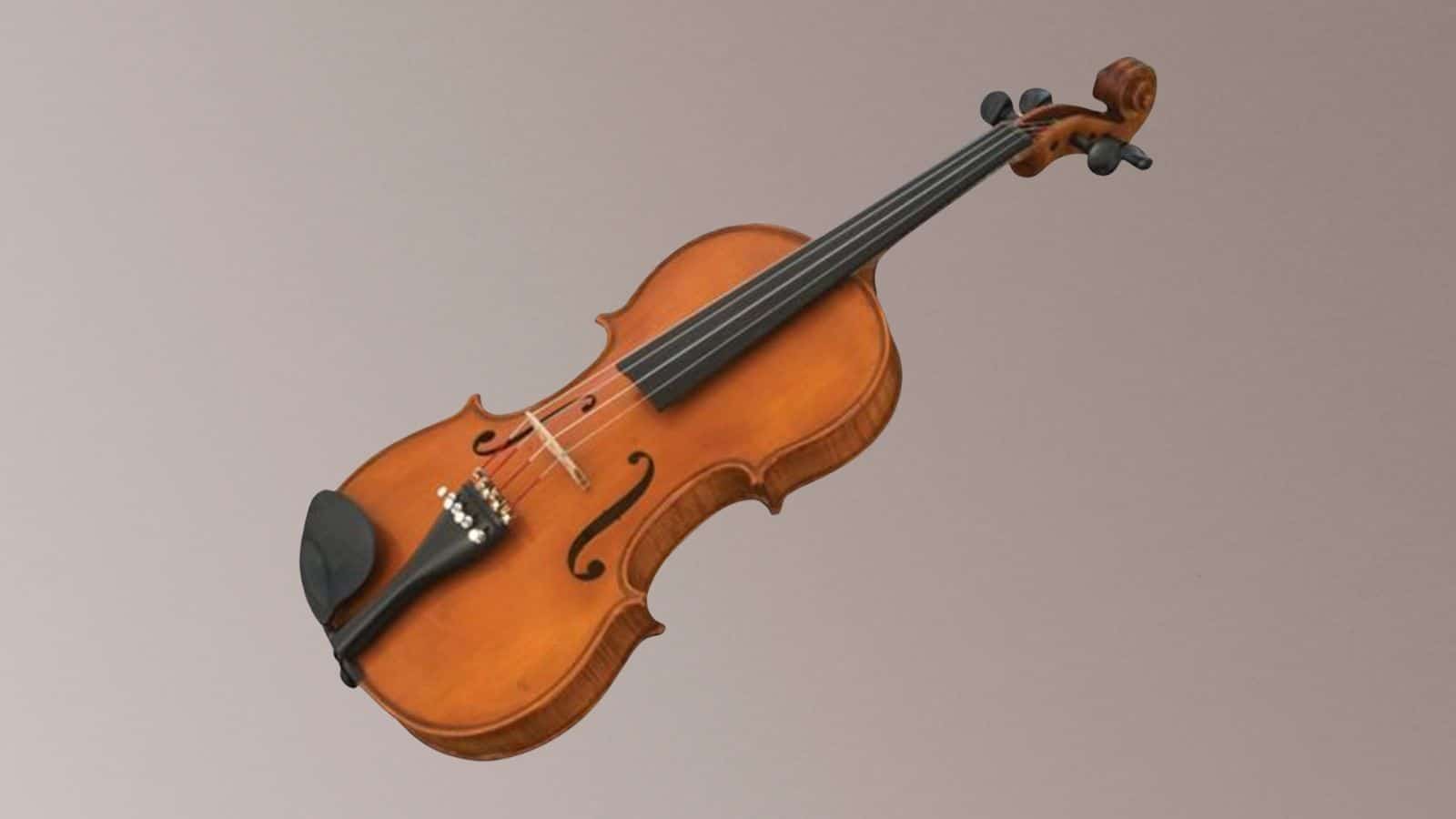 Each instrument is fitted with ebony tuning pegs, an ebony fingerboard, and a nut. The integrated tailpiece, with its four fine tuners, helps make tuning a breeze. A brazilwood bow mounted with an ebony frog and a lightweight, shaped case completes the outfit.
This is the perfect instrument for the intermediate to early-advanced student who wants a European instrument without the premium usually attached to such instruments.
Conclusion
The Carlo Robelli range of violins offers students of all playing levels quality instruments at affordable prices. Suppose you would like to 'update' the sound of your violin.
In that case, you can always change the strings out for a more expensive set of strings, but keep in mind a student instrument will have an inherent sound quality—over-spending on a new set of strings is sometimes not worth it.
You'll have to upgrade to a hand-made violin such as the CR-302 and other Romanian hand-made models.